Lockdown summer has led to a rethink on wind power by the UK government. This will lead to an upturn in electricity storage. Anthony Price, director of Swanbarton, a specialist energy storage company, explores the needs, and the technology options for meeting them.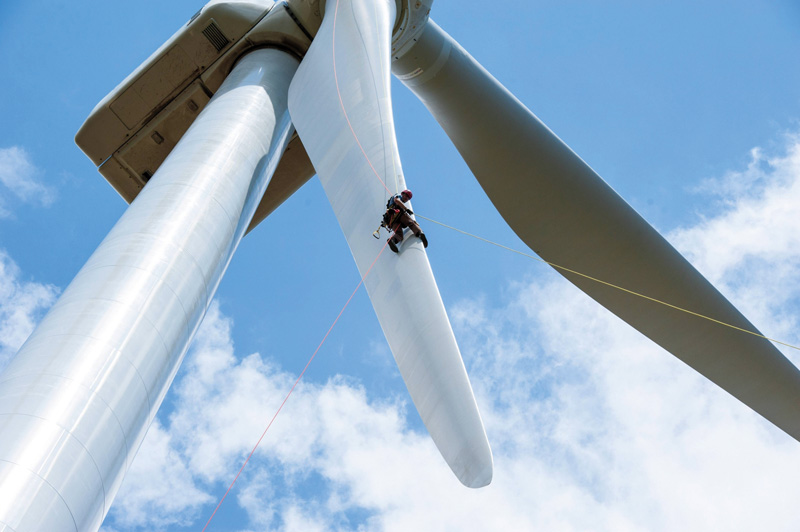 The UK electricity supply system has seen major changes this year. Overall electricity production in the UK for the second quarter of 2020 was nearly 11% lower than the comparable figure for the previous year. Industrial consumption of electricity was down 17% and overall consumption was down by nearly 13%, based on the figures recently published by The Department for Business, Energy and Industrial Strategy (BEIS). Generation from renewable resources rose by 11.5 % for the same period, boosted by a 30% increase in offshore wind production.
National Grid Electricity System Operator (ESO), a subsidiary of National Grid PLC, has the responsibility to balance supply and demand on the power system. Running an electricity system is mostly about maintaining stability— even though both supply and demand are constantly changing— but the hard work comes with the need to deal with events that are not normal. That has been especially so this year, which has been anything but normal.
The May Bank Holiday weekend was certainly not a normal weekend. On the Saturday, the demand dropped to 14.8GW and as a result, ESO had to call on its new ODFM service (Optional Downward Flexibility Management). Anyone who could take extra power, (of more than 1MW) was 'given it' to keep the system stable. Put simply, there was too much generation and not enough demand, because it was difficult to curtail the wind power and all the nation's new solar PV panels. This was the first test of ODFM, a new voluntary service for small scale renewable generators to receive payments from the ESO, in return for turning down or turning off their generation of electricity, or increasing their demand when requested. This service allows the ESO to manage the transmission network, by reducing the amount of electricity fed into the system from the local, distribution network level.
As a further example of the need for significant actions, the ESO signed a contract with EDF, the operator of the Sizewell B nuclear power station (the country's single largest electricity generator). The contract was to reduce power generation this summer. It's interesting to note that the UK government is supporting the construction of the new nuclear station at Hinckley Point C, and is discussing the construction of another new nuclear station at Sizewell C with EDF.
But contrast these points with the news that in September, when wind production was so low, there was not enough generation available on the system and electricity prices in the Balancing Mechanism rose to over £500/MWh ($643)on 16 September. These events make it seem that investing in energy storage would be an absolute winner. So, we should explain the large-scale network connected electricity storage market in a little more detail.
There were some notable beneficiaries from the events in May. Arenko, a British energy storage operator, was one of the companies that had some large battery assets that could soak up the excess power. That shows the versatility and flexibility of energy storage— of whatever form. Similarly, in September, a few operators of very flexible or responsive assets were able to benefit from the high values in the Balancing Mechanism.
In another positive sign for energy storage— and batteries in particular— the Energy Minister, the Rt Hon Kwasi Kwarteng MP, announced on 14 July that planning legislation would be simplified for large batteries to be collocated with renewable energy generation. This should support the development of flexible technologies to form the UK's smarter electricity grid, supporting the integration of more low-carbon power, heat, and transport technologies. Government estimates suggest this could save the UK energy system up to £40 billion ($51 billion) by 2050.
Energy policy and its impact on energy storage
Here are just two of the many conundrums in the energy market:
Consumers are directly and indirectly paying for the construction of new nuclear power stations to secure the long-term security of supply. At the same time, they are paying the existing nuclear power stations to stop generating to keep the network balanced in the short-term market
Consumers are paying for costs to renewable energy suppliers to reduce their output at the same time as they are paying for support tariffs for owners and operators of PV panels
Do not say we were not warned about the need for flexibility! The renewables industry knew about this years ago: In 2005 The European Wind Energy Association produced a long report on the large-scale integration of wind energy and calculated the balancing costs needed when wind energy penetration reached 30% of generation.
Battery energy storage project developers have argued the case for storage for decades. At the time, the electricity storage industry proposed to government departments that small levels of wind power could be accommodated through the diversity of supply and demand. However, maintaining system stability with increasing levels of variable and non-dispatchable generation would lead to a 'cliff edge in the fog'— a warning that action was needed to prepare for a future event that would arise­— but at an uncertain time.
The expectation was that sudden drops in renewable production would lead to very high demands for reserve power. But this prediction did not work out the way it was expected to. In May, variable, renewable generation provided such a high proportion of generation due to a drop in demand, rather than a sudden building spree of new offshore wind turbines.
The National Infrastructure Commission (NIC) recently produced its Smart Power report, which in summary says: Our energy sector is changing fundamentally. Two-thirds of our existing power stations are expected to close by 2030 as our coal, nuclear, and oldest gas-fired power stations reach the end of their lives. This report makes recommendations to help ensure that our electricity system is fit for the future. The Commission's central finding is that Smart Power— principally built around three innovations: Interconnection, Storage, and Demand Flexibility— could save consumers up to £8 billion ($10.3 billion) a year by 2030, help the UK meet its 2050 carbon targets, and secure the UK's energy supply for generations.
Another commentator said there was a perfect storm of supply-side issues: non-controllable intermittent generation, the need to balance the grid at different timescales and a lack of inertia in the power system. On the demand side, we have increasing and less predictable demands for transport, autonomy, and energy efficiency.
The ESO is taking action to help bridge the change to an energy market dominated by renewables from centralised thermal power stations. There are two strands to this policy:
Increasing the size of interconnectors with our European neighbours to spread risk from local loss of renewables
Developing additional energy storage to provide inertia and balance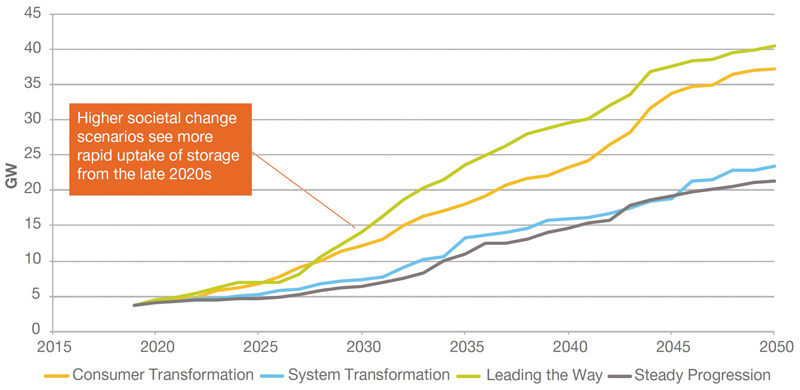 Each year, the ESO publishes its 'Future Energy Scenarios', a document setting out a range of views for planning the future energy networks— taking both gas and electricity into account. In 2011, its first edition, storage of electricity is mentioned only once, in an aside referring to pumped hydro. This year, storage is one of the most important flavours in the cocktail, although the role of hydrogen and electrolysis has gained considerable ground over previous years. The expected maximum potential for storage is 40GW, by output power rating. The ESO describes four scenarios, and models the requirement for energy storage in each one:
Steady Progression— this scenario shows the slowest credible decarbonisation, and minimal behaviour change, decarbonisation of power and transport but not heat. This does not meet net-zero by 2050. The growth of storage is low, taking until 2050 to reach 20GW
System Transformation— this scenario meets the net-zero carbon target in 2050 by a pathway that has the least consumer impact to do so. This scenario includes a high use of hydrogen for heating and other energy demands
Consumer Transformation— this scenario meets the net-zero carbon target in 2050 by a pathway that has a relatively high consumer impact, compared to the System Transformation scenario. This scenario uses a high level of electrification for heating and other energy demands
Leading the Way— the pathway with the fastest credible decarbonisation, requiring significant lifestyle change and a mixture of hydrogen and electrification for heating. It comprises the most favourable carbon reductions from each sector, with geographical and regional variances in the way this is done, and the highest penetration of storage
Can technology help?
Hydropower
The GB system has 4600MW installed capacity of hydropower, of which 2744MW is pumped storage— located in the hills and mountains of Scotland and Wales. Run-of-the-river hydropower normally operates in baseload, but hydropower with a storage dam can be run flexibly with rapid response. Pumped hydro can be considered as a 'battery in lakes'— good response both in charge and discharge, but with high power and high energy.
The current annual storage capacity of hydropower is 4TWh per year. To meet our net-zero target based on the System Transformation scenario, we need 23.4TWh of storage, rising to 40TWh of storage in the Leading the Way scenario. It will be challenging, but not impossible, to find more hydropower sites, but there is little prospect to meet the full demand for storage solely using pumped hydro storage.
Interconnectors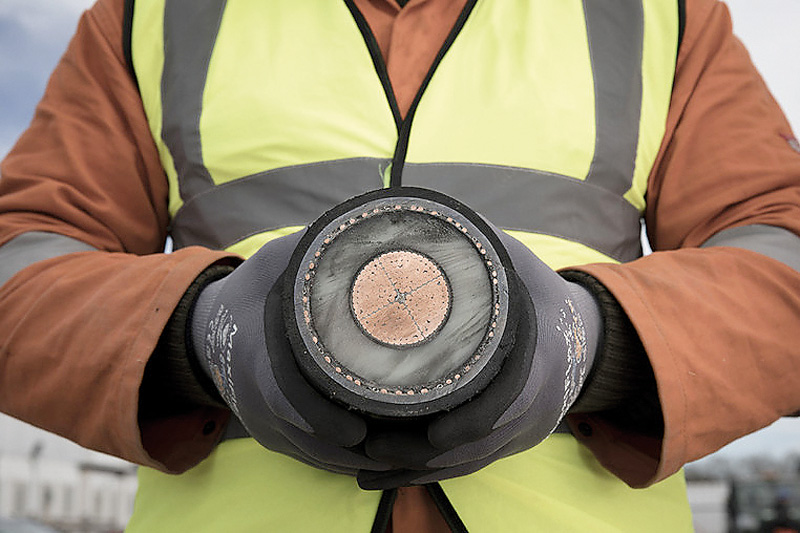 By 2030, Britain will be linked to other countries by at least six interconnectors, carrying as much as 90% electricity generated from zero-carbon sources. Even sooner, by 2025, National Grid's interconnectors (below) will provide enough energy to power eight million homes via zero-carbon sources. This network of European sub-sea, clean energy super-highways should help to reduce Britain's carbon emissions from the power sector by approximately 17% (6.0 million tonnes) by 2030.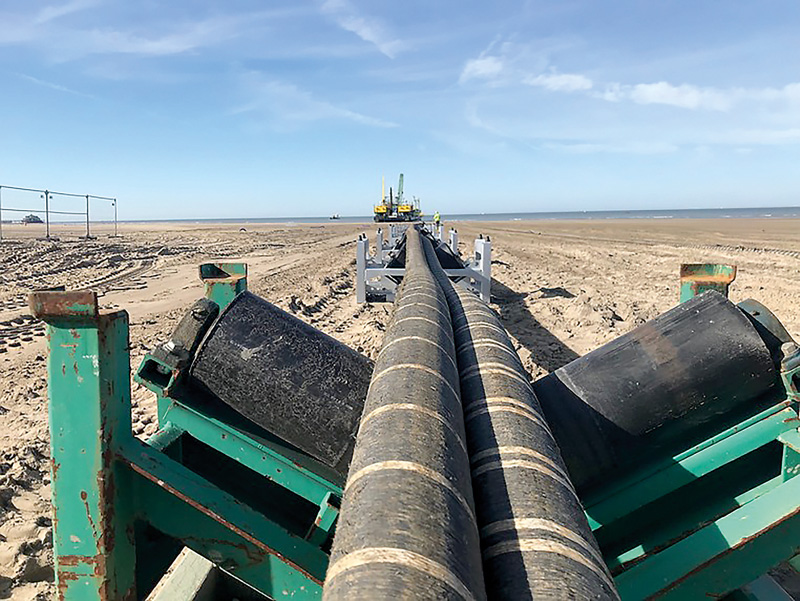 National Grid's 720km North Sea Link, runs between Blyth in Northumberland and the Blasjo reservoir in Kvilldal. It's a project of superlatives— the world's longest subsea interconnector, which connects to the biggest hydropower plant in Northern Europe, full of electricity from zero-carbon sources. When it comes into operation in 2021 it should accelerate Britain and Norway's journey towards a net-zero emissions target.
Energy storage
The need for more energy storage should be music to the ears of battery suppliers everywhere, but batteries are not the only show in town. Pumped hydro still has a role to play, but also other technology solutions are moving into position.
Highview Power is building a 50MW, 250MWh liquid air energy storage facility in Manchester, supported by a £10 million ($13 million) grant from the Department for Business, Energy and Industrial Strategy. Storelectric is one of several companies seeking to build commercial compressed air storage plants. Gravitricity is adapting mine shafts and winding gear to store energy by raising and lowering weights.
The Future Energy Scenarios place a high reliance on both hydrogen- and carbon-capture and storage, and hydrogen electrolysers, used in conjunction with hydrogen storage and power generation, can be used to provide seasonal flexibility. But at present less than 5% of the world's production of hydrogen is produced via electrolysis, the rest is generated from coal or natural gas, with associated greenhouse emissions. To achieve net-zero hydrogen using electrolysis there are many challenges: reducing the capital cost of the electrolyser, improving the system's energy efficiency, increasing the life of the catalysts and incorporating hydrogen compression into the process.
Supercapacitors work for short-term energy storage (say up to 15 seconds). Although they have a low energy density, their very low internal resistance can provide very high currents and long life of 1,000,000 cycles. They are often used in electric vehicles for regenerative braking and acceleration. Specialist supercapacitors can replace lead-acid batteries in trucks or in other niche applications— such as providing emergency power to feather wind turbine blades if they are suddenly disconnected from the network.
Supercapacitors have a similar charge density as lithium-ion batteries had eight years ago and the technology is advancing rapidly, making them suitable for power-based applications— although costs (around £5,000/kWh $6,470) restrict their use in most static energy-based applications. Lead-acid batteries provide another benchmark, that of low cost (typically £100/kWh $129), but these need careful management to ensure good and long operating lifetimes.
Long-term storage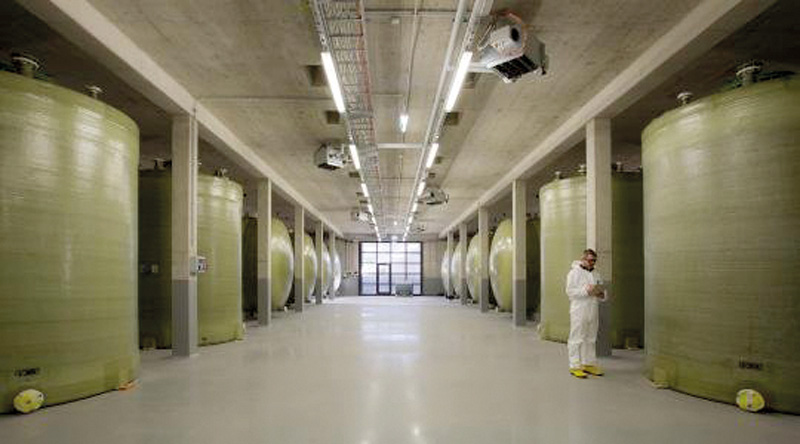 There is a debate among industry observers as to the amount and type of storage required. Many current storage systems are designed to provide power in the range of 30 minutes to two hours duration, with a few systems moving towards the four-hour mark. However, as the amount of renewable energy increases, and the proportion of thermal power decreases, the risk of long-duration outages of days or even weeks increases.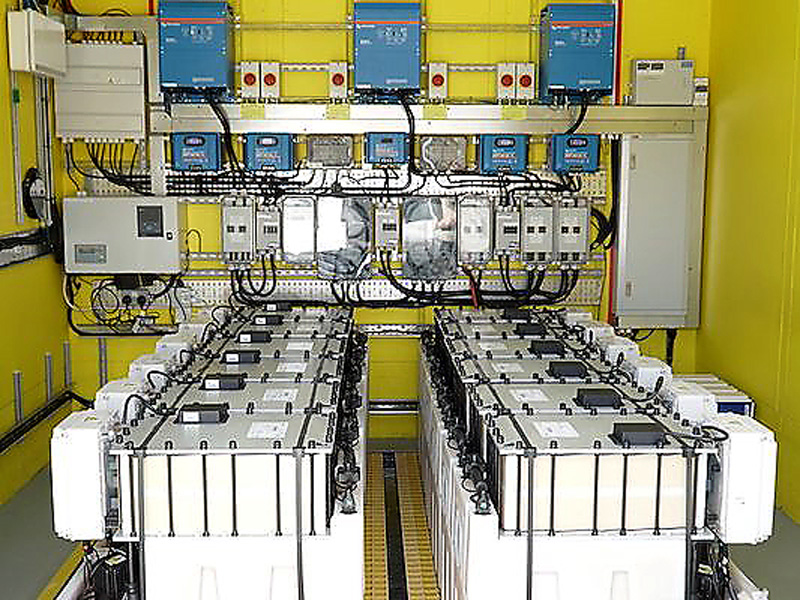 In most cases, the default choice for energy storage in the range of 0-4 hours is the lithium-ion battery. However, for longer durations, other technologies, such as liquid air, compressed air, flow batteries and hydrogen systems become more appealing.
There is also the possibility of mixing technologies— forming hybrid systems with both short-duration and long-duration technology.
Commercial choices
"No-one ever got fired for buying IBM" was a good way to safely buy computer equipment many years ago. In the energy storage field, it might translate today to "No-one ever got fired for buying lithium." So, if you feel that you need to buy a battery system, just where do you start?
For small business energy managers wanting to provide a behind-the-meter battery to take advantage of solar PV generation, lithium-ion seems the obvious choice. One very popular and well-known system costs around £450/kWh ($579), has an advertised guaranteed 100% depth of discharge and a 10 years (3,500 cycles) warranty.
Other suppliers use different cell arrangements and chemistries and offer varying guarantees in terms of depth of discharge and number of cycles. This makes it exceedingly difficult, even for a battery specialist, to decide the best buy. It is even more complex when the range of batteries is broader, taking into account high-temperature ceramic batteries and a range of flow batteries.
Most conventional batteries have constrained energy storage capacity. Flow batteries store energy in fluid electrolytes which are pumped from tanks through the battery cells to be either charged or discharged. The technology is scalable. Power can be increased by increasing the number and/or size of cells, and the energy storage capacity could be increased by increasing the volume of the electrolyte tanks.
Several flow battery manufacturers have now based their product line on modular batteries with fixed-size tanks. Although this precludes the opportunity to modify the power/energy ratio of the batteries, it offers standardisation, which should encourage large-scale production and so drive down costs through economies of scale. Our current cost estimates for these units are in the range of £400-900/kWh ($515-1160), which is comparable to lithium-ion battery systems when whole life costs are considered. We expect there to be cost reductions throughout the flow battery industry— vanadium prices are beginning to stabilise, other flow battery types use less expensive electrolytes, and future price targets could be as low as £200/kWh ($257), which would make them very competitive. The caveat on all of these costs is to make sure the comparison is made evenly: avoiding the headline cost of the battery or energy storage component, and focussing on the overall project cost and complete life-cycle cost of the system when it is connected to the network.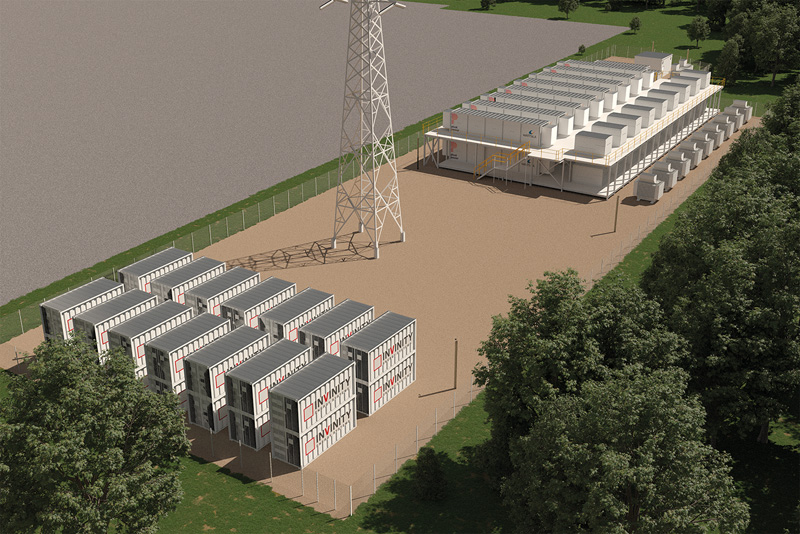 There are fewer flow battery installations to study as case examples, but with notable achievements, such as Sumitomo's new 51MWh battery in Hokkaido and a flow battery/lithium-ion hybrid battery installation by Invinity in Oxford.
There needs to be a very clear commercial and technical case for choosing a new energy storage technology over one of the incumbents. The decision might be made on environmental or safety grounds, after considering the whole life cycle cost of the battery system. It could be that for a particular size, energy capacity and power rating, one technology becomes a clear leader. But the requirement for energy storage is not fixed. In many instances, it is a case of installing a flexible system to provide certainty of power and energy in an uncertain world.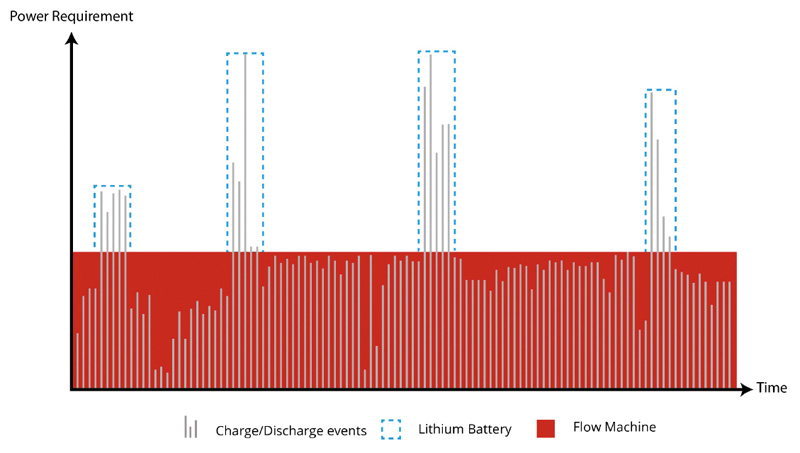 I believe that longer duration energy storage is needed, and hope that we have a broad range of technology solutions to provide it. The industry should not just rely on one specific technology. We want to be able to embrace the benefits of many battery technologies, with their longer lifetimes, higher rates of recycling, lower costs of manufacture, and lower environmental burden. The market for energy storage needs to be considered alongside the formation of national and international energy policy, as we move towards a more sustainable world where zero-or low carbon electricity generation is the norm. I have three observations:
Manufacturers are doing their part— raising funds for R&D, marketing their products, creating brand awareness and demonstrating real projects
Energy policymakers don't seem to be quite as enthusiastic as we would like in backing new technologies. There is a gold rush to build 'Giga factories' but not necessarily support for other technology types. Support for innovation only takes technology so far. In the energy sector, we need to build energy products that are capable of delivering success in repeated demonstrations
Investors and project developers need to accept that some project risk is essential in order to make technical progress. Let's try and find a way to encourage the uptake of new technologies.