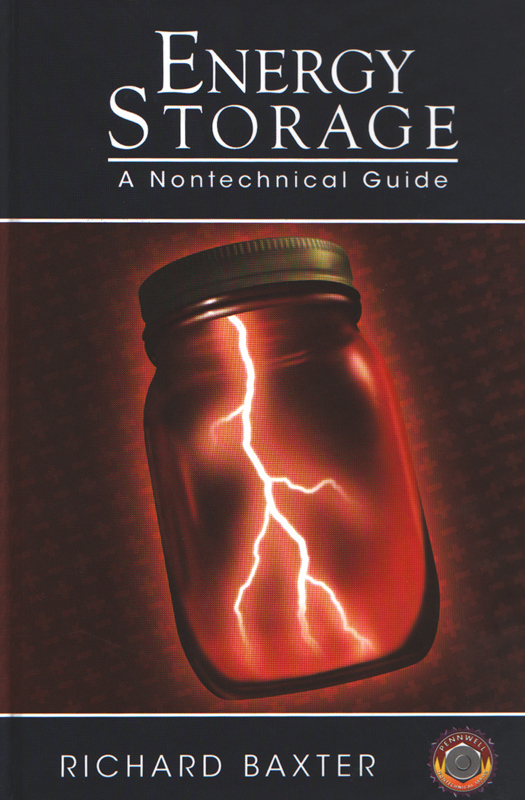 Editor Gerry Woolf reviews Richard Baxter's informative guide.
I can't remember when it was I first met Richard Baxter – suffice to say he's one of those people that bridges what the English writer CP Snow described as the two cultures: the arts and the sciences and what's generally attributed to the downfall of UK manufacturing PLC – those who made policy did not understand technology.
Baxter bridges three cultures – science, arts and money in that he works with an investment bank in the USA and has a feel for technology.
One assumes his employers ask simple question, like "Richard can we make some money here?"
In a very short text, Baxter has exposed most of the ills surrrounding the US electricity industry and has explained in very basic terms, how some of the the storage technologies we've covered in BEST these past three years can ameliorate a worsening situation.
A non-technical business graduate could make sense of this book and learn about most of the major battery chemistries along the way. But that's not really it's purpose. No, the purpose is, I believe, to persuade investors and regulators that some of the stuff we've been writing about in BEST – CAES, flywheeels, sodium sulphur batteries and other large scale battery systems, really do offer a way to improve power quality, technical constraints and security in a highly strained system. The problem is that so few people in the power industry, Government and the investment community know so little of the subject because it's such a Cinderella field – or we could be even more honest – batteries are really boring to most people outside of the industry.
Baxter rightly raises the question of how to lift the profile without storage taking on the persona of fuel cells or the dot com boom. But he can't answer it in this book and neither can I. That's the challenge and that's where one hopes that as many people of technical and political influence get to read this brief and to the point message – and act on it.