The Editor reports from a subdued Power Sources meeting in Florida where lithium safety issues and doubts on future improved performance hung in the sky like a black cloud.
If you're going to rain on someone's parade, do it in style. Lithium-ion isn't having a great year and perhaps Shep Walski, the force behind the oldest lithium battery event in the business, no longer cares about the revenue his meeting gets, so if you're going to get someone to dump on the future of batteries, get someone with a little bit of clout. And Shep once told me he liked controversy.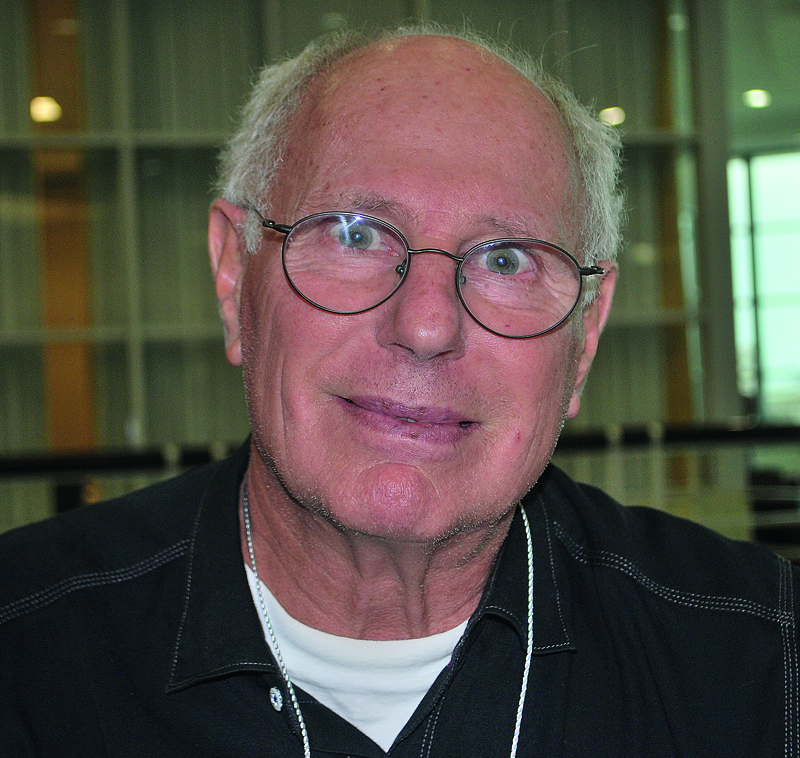 And that's exactly what happened at this year's 30th Power Sources meeting in Florida. Enter one Fred Schlachter of the American Physical Society, who has two talents— obviously a good understanding of physics and secondly an ability to communicate science and tech to Jo Schmo— shorthand for the myriad of investors, marketers, men in the street and, let's not forget, us journalists. It's something this writer used to do once, but that's another story.
I missed Fred's talk, the day it was given, but I met with him the following day. It turns out he had been asked to write a piece about the future of batteries for the American Physical Society. He did the usual thing— got a press pass for one of the myriad battery events that take place almost every week around the globe and smelled the truth. What batteries can and can't do now or in the very near future has been a little over‑sold, to say the least.
It's the Moore's Law thing. Schlachter's premise is that the ignorati (listed above) have the view that all tech (including batteries) can improve at the same rate as processor chips in computers, doubling in performance every two years. Schlachter points out that Moore's law isn't actually a law at all— merely an observation. And it doesn't work for batteries.
Schlachter can sum up the arguments in the tidiest and shortest of paragraphs. Computer chips use electronics, which don't take up much space. The limiting factor is lithography used to make them. As this technology improves, chips get smaller and faster. Batteries however rely on ions to transfer charge and they are large and take up space, as do cathodes, anodes and electrolytes. Performance is limited by chemistry and the only way forward is to change chemistry.
And Schlachter claims the hope once held out for lithium‑air and lithium‑sulphur has all but dissipated. We'll see about that later on. In fact Schlachter poured cold water on the US Government's plan (the joint centre for energy storage research) to improve energy density in batteries by a factor of five while cutting cost by a factor of five in just five years. It's a bit glib, you've got to admit, "That can only come by way of a miracle," said Schlachter. The fact that he has the ear of the mainstream media now in the USA (Independent Scientist) should be a cause of concern for battery companies seeking funds.
Miracles looked in short supply from the rest of the meeting. As I entered the conference center on Tuesday morning, I spotted Brian Barnett of Tiax who suddenly handed me his cellphone and asked me to speak to another journalist, who wanted to know more about Barnett's contribution to battery safety. I'd scarcely written up Barnett's talk from AABC (see page 57) so I searched my head for suitable metaphors.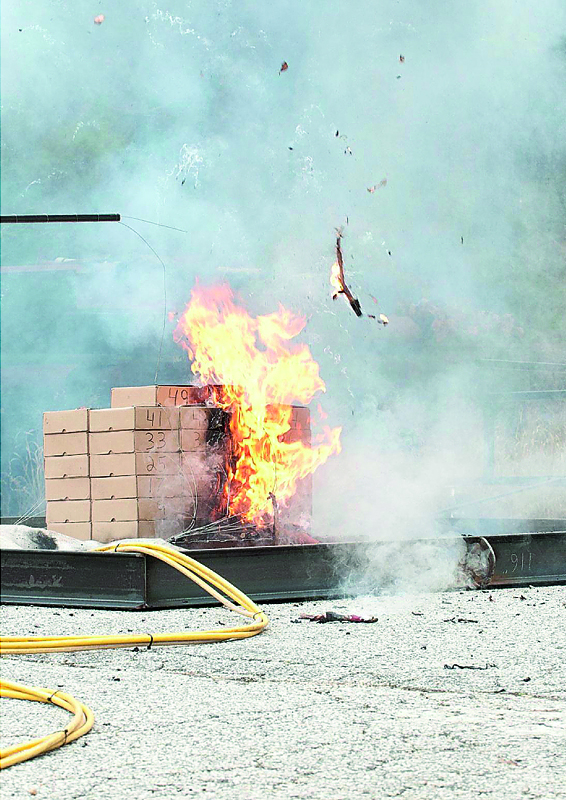 Lithium-ion battery safety is now an international news story. I had a feeling of déjà vu from the 80s when I'd covered AIDS as a young science reporter, from the very first report in the New England Journal of Medicine. The story gained not so much legs as a team of racehorses after Rock Hudson died. Was lithium-ion safety going the same way? Little more was said about 'the fire' because until there's a definitive report, there was little more to say. But other fires… well.
The case of car fires was put into perspective by Chet Sandberg, battery consultant. Between 2003-2007 US fire departments responded to an average 287 000 vehicles fires a year. These caused 480 deaths, 1 525 injuries and US$1.3 billion in damages. So every two minutes there's car fire. But of course it's only a big deal when it's a car fire in an electric car and a very big deal in a plane, probably more so when that plane is flying.
A little bad press isn't going to stop the juggernaut of lithium‑ion. Or is it? What America can't finance the Chinese can and Leslie Pinnel of A123 was quick to pick up what Waxiang America will do with the good part of the A123 they acquired.
It's all re-organisation— it always is. The R&D department is now a separate business unit— an innovation solutions group, no less. And it's focused on four market segments— transportation, grid storage, high performance solutions and lead acid replacement. That's when this writer's eyes begin to roll because the numbers for lead‑acid replacement just don't add up— not that any were produced on costs.
Aside the more obvious sales pitches, the best part of this conference has always been, and continues to be, its focus on safety.
It fell to George Kerchner of PBRA to focus battery minds on the next load of legislation coming down the pipe; namely revisions to dangerous goods transportation legislation due to come into force in January 2017.
The PRBA's take is that there should be harmonisation of lithium battery safety standards rather than the proliferation of safety standards that currently exists and these should be based on IEC 62133.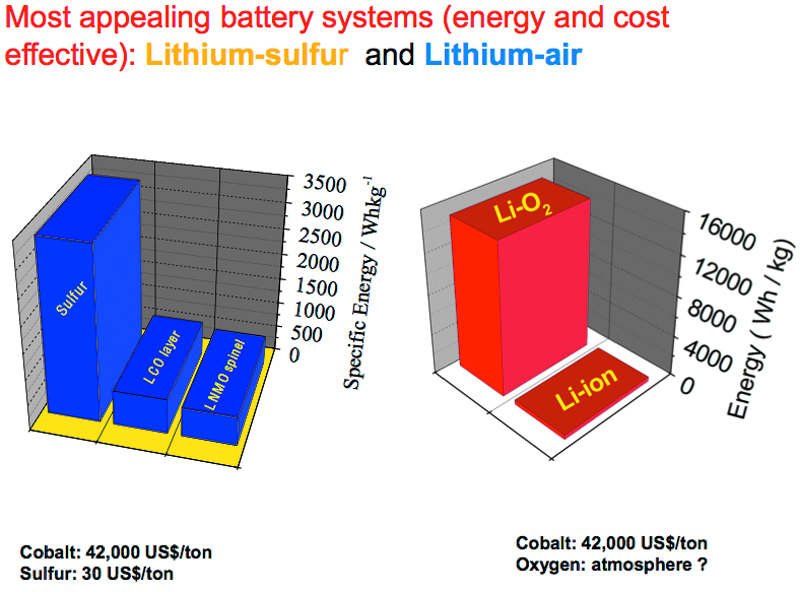 But so much hinges on the outcome of the Dreamliner battery fire investigation and inevitable re‑writing of the Federal Aviation Authority's standard on lithium-ion battery flammability.
Last year the FAA conducted a large-scale test, setting light to 5 000 18650 cells in fifty 100‑cell boxes. The batteries burned for just over an hour, with cells exploding and rocketing hundreds of feet from the site of the fire, according to the FAA fire safety highlights report of 2012. The peak temperature of the fire was 909ºC. You wonder what more the FAA needs to know?
It takes motivation to be in a meeting at 8.30 AM when you're suffering with jet lag and a damaged Achilles tendon but this writer was curious enough to know why a representative of the Maxwell company should be banging the drum for Ultracaps again in the hybrid sector, first thing on Wednesday morning. I was minded to write another piece: "The over crowded storage space— why battery makers are fighting for a place in the micro hybrid market", but thought better of it. But with such dreadful sales figures for plug-in and pure electric vehicles, it's the only space there is.
In case you needed reminding it's the ability for charge discharge capability that the ultracap does better and faster than any other electrochemical system and makes it such a perfect solution for vehicles using stop-start (apart from its price). Maxwell has developed two different solutions for both sides of the Atlantic. The engine start module for North America, in the form of a BCI group 31 battery to meet cold starts, down to -40C, and the stop‑start system used by Peugeot in Europe, described by the German auto press as 'the best stop-start system on the market'.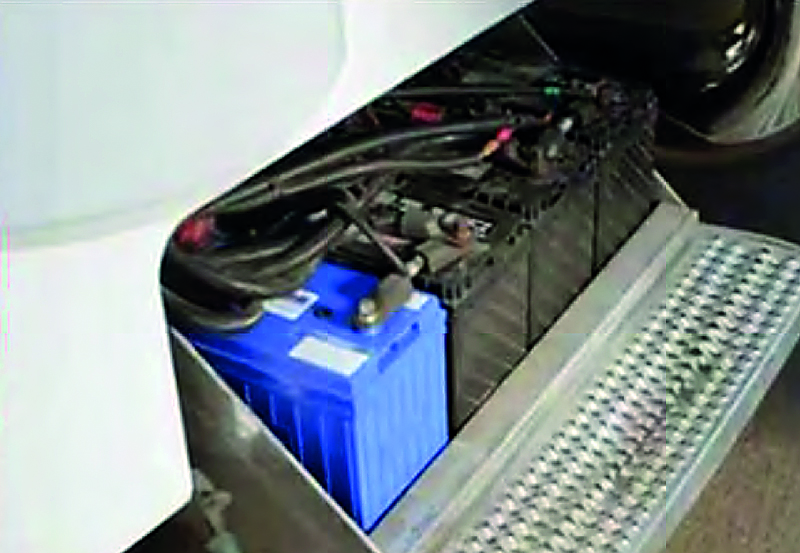 Now rather than wait to see automotive electrics manufacturers add Maxwell caps to cranking systems, Maxwell is hybridising the battery package itself with Ultracaps, in a group 78 package, with just a 12V 38Ah lead‑acid battery and six caps. As well as achieving a 25% weight reduction over a conventional battery, the system is capable of more than a millions stop‑starts, operating at any temperature and significantly cheaper than lithium‑ion, which others are advocating for enhanced stop‑start… well of course, that depends on how much lithium-ion makers are prepared to cut their throats.
Given the fact that the automotive industry is so disillusioned with what today's lithium‑ion offerings can deliver, you can be sure the throat cutting will be deep. And if we're to take any solace from this whole Florida event, then maybe its from Bruno Scrosati, the Italian academic. Yes, we have to find the miracle alluded to by Dr. Schlachter— lithium‑air and lithium‑sulphur. The attractions are obvious— sulphur is cheap and oxygen (in the air) is free.
Lithium sulphur has three main issues:
Solubility of the polysulfides, LixSy, in the electrolyte which causes loss of active mass, low utilisation of the sulphur cathode and severe capacity decay upon cycling.
Sulphur has low electronic conductivity , Li2S and intermediate Li-S products lead to low rate capability, low kinetics, volume changes, isolated active material.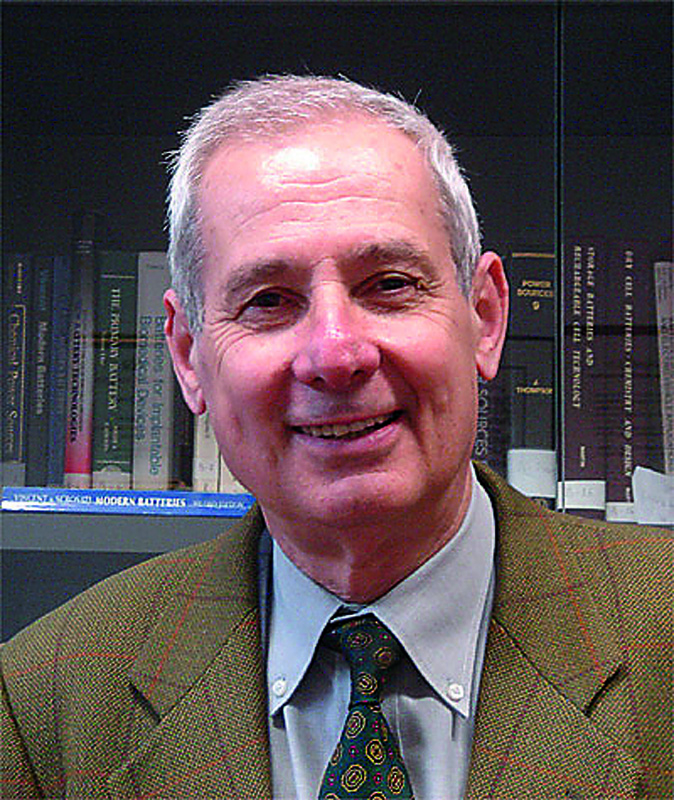 And there's reactivity of the lithium metal anode (dendrite deposition, cell shorting, in other words safety issues.
Scrosati's group believe they've overcome this by using a solid polymer electrolyte: The good news is the solid electrolyte acts as a barrier that physically prevents the polysulfide's dissolution. But the bad news is the cell operates at high temperatures (70º C ) to achieve the electrolyte conductivity.
The kinetics can be improved by dispersing the sulphur in hard carbon as spherules, while the safety issue is dealt with by replacing lithium metal in a tin‑carbon nanocomposite.
The resultant 2 Volt cell has an energy density of 1 000wh/kg nearly three times better than the 'best of the best' of today's lithium cobalt designs. How far away from introduction? A decade at least.
There was a cryptic twist in the acknowledgements at the end of Scrosati's paper— supported by project "REALIST" (Rechargeable, advanced, nano structured lithium batteries with high energy storage) and the EU's LISSEN programme (Lithium Sulphur Super battery Exploiting Nanotechnology). I tried to find a suitable acronym for informed skepticism on the matter, but failed.