The Editor berates an EV battery conference in London that failed to address the detail of its title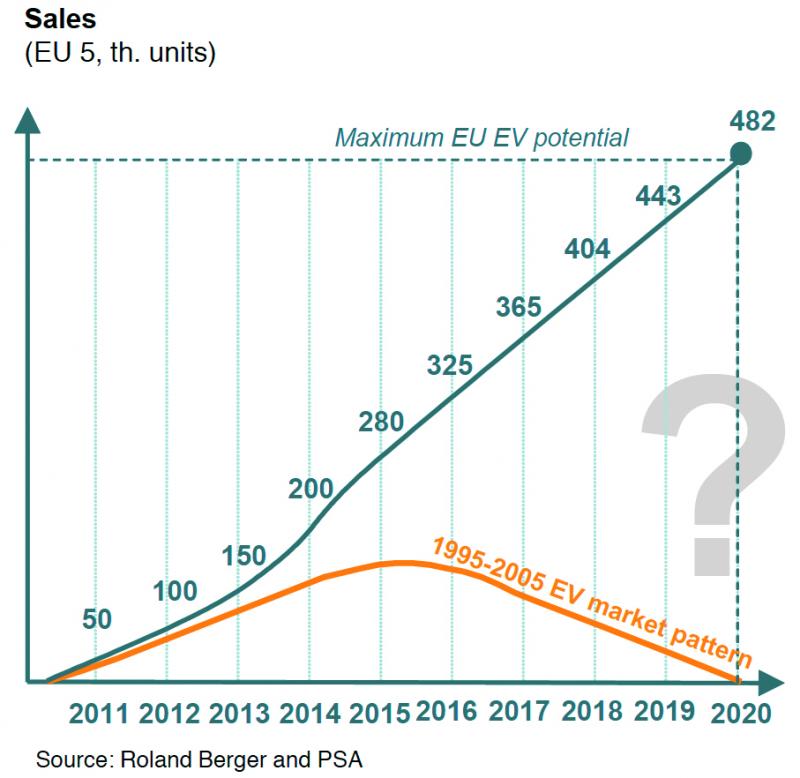 As a child, this writer remembers only too well the colourful and imaginative artwork on the box of some new toy, the anticipation of opening the package, yet the excitement that is evoked is dashed a minute later when the box is finally opened to reveal the disappointing truth— an item perhaps much smaller than the size of the box suggested or worse, an inferior representation of something from the real world.
That sense of disappointment was rekindled in me last month when I attended a conference entitled: "Reducing cost at every level of EV battery production". It was a wonderful title and bound to be a draw.
Could the conference organisers have really found experts who really knew, or could show some direction as to how to cut the cost of high power lithium-ion batteries by a factor ten or more? Had they really found new markets for large format batteries that would grow faster than the projected markets for electric and hybrid vehicles? Did they know of mineral developers who had found a way of extracting lithium out of hot air?
No, they hadn't found any of those things, neither had they found scientists who could increase the energy density and cycle life of lead-acid by some phenomenal number either and reduce the cost of batteries that way.
But you sit there and hope, sometime beyond hope and almost pray that one of the speakers is actually going to address the problem that the conference has chosen to examine.
Arriving a little late for the first day, I took my seat to listen to Ted Miller of Ford, whom I'd heard many times before… and who really had little new to add. Getting battery cost down to under US$500/kW for the US consumer is simply a target— a wish if you like, from the US Advanced Battery Consortium.
If Ford have a roadmap for getting there, they weren't letting on and certainly weren't going to tell their rivals. But are corporates the size of Ford going to tell you the answer to the 64 billion dollar question? Of course not. Miller trotted out the standard kind of list that the battery system must have— it must fit, it must be cost effective to run for the lifetime of the vehicle and be "mass effective".
This is just market rhetoric: Ford must make cars that people want to buy at a price they can afford, whether gasoline powered or electric or running on biofuel. The cars will have to be sold at a profit. And hopefully the OEMs will be advancing the credit for the punters to play with because in a credit crunched world the banks aren't going to!
What's plain is that at present, there are too many lithium battery players and too many drive train variants to get cost down through volume sales alone and the next couple of years will a jockeying for position leadership which is currently held, not by lithium-ion but by Nickel metal hydride.
Drive train development will be critical and its plain than GM will push the Volt/Ampera technology— what this author calls a "genset on wheels", as hard as it can because it is obvious that some Auto players will not have the resources to develop their own.
One such manufacturer that might find itself short in that department could be Jaguar Land Rover, the iconic former UK brands once part of Ford and now owned by Indian Giant Tata Motors. Chief Engineer for Hybrids in the company, Dr Peter Ritchings, found it hard to hide the fact that, now the company was no longer part of the US Giant Ford, there were some gaps in its technical portfolio.
The company does not have, in production, an equivalent to the so called efficient dynamics technology (stop start) now sported by BMW, Mercedes, Audi and VW.
You have to ask why.
But it is playing with hybrid concepts not too dissimilar from the Chevy Volt, according tho the UK magazine Autocar. For the past year Jaguar, Lotus, Caparo Vehicle technologies and the UK MIRA proving ground have been working on a UK government supported project called Limo-Green. The goal of the project was to develop and build a series hybrid luxury car.
Like the Chevy Volt and the Fisker Karma, the Limo-Green uses an electric motor for propulsion, in this case a 145 kW, 295 lb-ft unit. A lithium-phosphate battery pack moves the car for 30 miles on a charge and then the Lotus-developed 1.2-litre range extender takes over for the remainder of the 600-mile range. The big Jag gets 47 mpg (U.S.) on the EU combined cycle with CO2 emissions under 120 g/km.
The UK's only true gas guzzling SUV is the famous Range Rover, popular in the USA and in the UK is known as a Chelsea Tractor because it is never used off road— it's very popular with London's well heeled for dropping their brats at school. But the 4.5 litre variant throws out 352 grams of CO2 per mile and could be in serious danger of extinction through EU emissions legislation.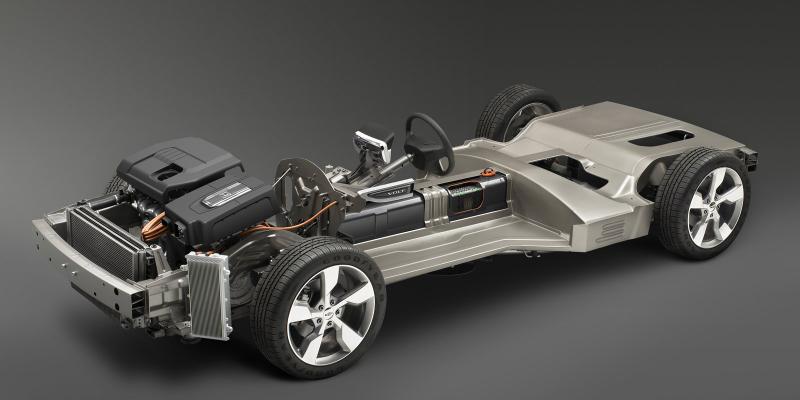 Ritchings explained the company was developing a plug-hybrid of the vehicle— again using lithium iron phosphate technology, which according to web sources, will be ready for launch in 2011.
Ritchings put up what this writer thought was a rather naïve list of what the company expected from battery makers— capable of working in several chemistries and at the cutting edge, familiar with the needs of the auto industry and capable of carrying out integration work. But how did any of this address cutting costs? It did NOT because Jaguar Rover are still on the relative nursery slopes of electric and hybrid vehicle development. They couldn't even begin to explain.
Perhaps the only people in the UK who really know what they are doing in the EV development are the specialist vehicle manufacturers like Smiths Electric Vehicles. But that's because its customers know exactly what they want of an EV, according to Doug McAndrew, and that's very much because commercial vehicle operators can track operational cost down to the last cent and that makes choice of battery very simple. They can easily determine how much to spend on a battery in terms of duty cycle, life of vehicle range and speed.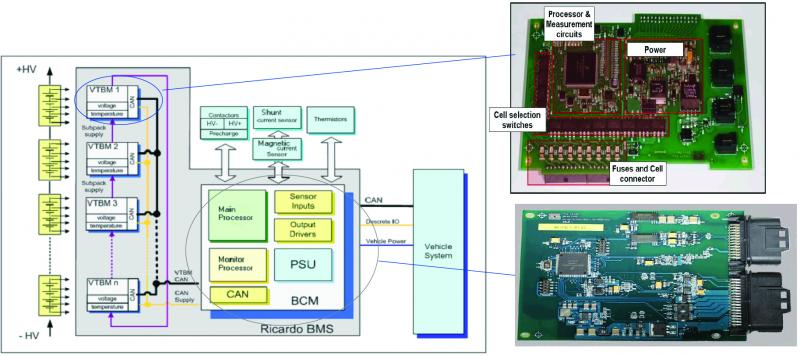 And how does this influence the cost of batteries? Well that beats me. In overall terms Smiths influence of the market will be very small, though worthy. It has 1,000 customers and 78,000 vehicles on the road but the great majority of these will be " milk float-like" vehicles, still powered by traditional traction type lead-acid batteries. You can't and don't get cheaper than that. McAndrew described his company as "battery agnostic" and that's great if you are dealing with knowledgeable customers.
But if you're going to get EV battery costs down, a major auto OEM is going to have to be ultra orthodox fundamentalist and be sure of its faith in a chemistry and a least two or maybe three manufacturers. Because that's the only way a cell maker will be able to attract the investment to scale up manufacture and get costs down. And you're talking about a lot of alternative cells.
GM perhaps does have such a vision and a faith with the Chevy Volt. You can criticise the company on many fronts but the range extender EV concept does take into account the kind of vehicle a US customer is considering when buying an EV— you don't want to be dependent on a questionable charging structure… if you can afford the car you'll almost certainly have a power outlet in your garage for charging it and hey there's a gasoline engine on board to charge the batteries should all else fail— it's the pioneer spirit embodied in a drive.
GM's Jo Lograsso was on next with an unashamed promo for the GM Chevy Volt Opel Ampera drive train technology. GM is proud of its numbers 16kW of battery on board— the same Energy as the EV1, which the company allegedly "murdered", in 75% of the space—the lithium iron phosphate batteries are courtesy of LG. Was the cost reduction question answered? Once again, NO. We know that 60% of the battery pack cost is the cells and even if LG, who make the Volt cells, move cell production to Michigan, where the car will be made, its not going to make a huge difference to the cost when we know 25% of the cost is tied up in material cost— the lithium!
Other than getting volume sales, there are no ideas being put forward to get volume markets for the large format prismatic cells, because this isn't an energy storage meeting or the kind of meeting where battery companies talk about all the other "opportunities" that exist for a new chemistry— telecoms for one. We've seen it all before— Avestor— making the truly maintenance free lithium batteries for telecom at a price that's four times as high as the so called unreliable VRLA and the telecom industry, hurting from the dot-com bust, giving all kinds of reasons not to buy.
We're almost half way through day one of this two day meeting and I'm getting a little impatient. What this writer believed to be the whole thrust of this conference, it's whole raison d'etre in a crowded market place, is just not being addressed.
Ted Miller's on again, this time for a much more technical session concerning Ford's evaluation of battery life taking into account of differing driving cycles, differing geographies and temperature — packing ten years of life into one year. But it's only near the end of Miller's talk that we hear that the experience is with Nickel Metal Hydride— not the lithium-ion technologies that everyone seems to have pinned their hope on.
It's getting worse. Next on, Egil Mollstad from Think. This is an industry where small and nimble punches way above its weight— and Think is a prime example. The Finnish company has just a few hundred vehicles on the road. Like Smiths, it is battery agnostic… so where's the contribution to the great cost reducing battery debate? 'Erm… nowhere to be seen. It does offer a GSM based battery monitoring system that's tracking battery state of health and performance but the cynic in this writer wonders. Does this enable Think to go and send a pick up truck to ailing battery powered vehicles before they give up the ghost?
If I'd had a box of fruit with me, I'd have begun throwing it by now. When are we going to start getting the answers to the questions we'd hoped to hear?
One speaker begins to deliver, though nothing absolutely outstanding by any means. His name is Sanko Lan of Edan technologies of Taiwan— a battery maker with a turnover, according to the company web site, of US$40m per annum.
He breaks the cost of cell components down: Lithium iron phosphate—25% of the cost, separator 16% — all in all, materials can be 53% of the cost and labour as little as 13% with some companies getting a gross profit of 25% per cell. No wonder so many companies are piling into batteries, his included, because this is more lucrative than pharmaceuticals. One thing is for sure— there's little to be gained in making large format lithium batteries in China if the labour cost is such a small component of cost and as our article on Japanese lithium-ion equipment making explains, quality product is made on automated lines, not ones with fingers, however nimble.
So it would seem that if you're going to attack the cost of EV batteries, you need to attack first the cost of lithium. Cue the reassuring presentation from James Hayter at Western Lithium— security of supply is not an issue and the even more reassuring one from Faroouk Tedjar of Recupyl… Recycling or the "urban mine" is the answer. After all, it takes 750 tonnes of brine (and 24 months) to produce one tonne of lithium in Latin America. You can get one tonne of lithium from 20 tonnes of spent lithium-ion batteries from the kinds of plants Recupyl operates in the UK Singapore and France.
Will lithium secondary and primary production reflect that of lead in years to come? Probably the subject of another conference.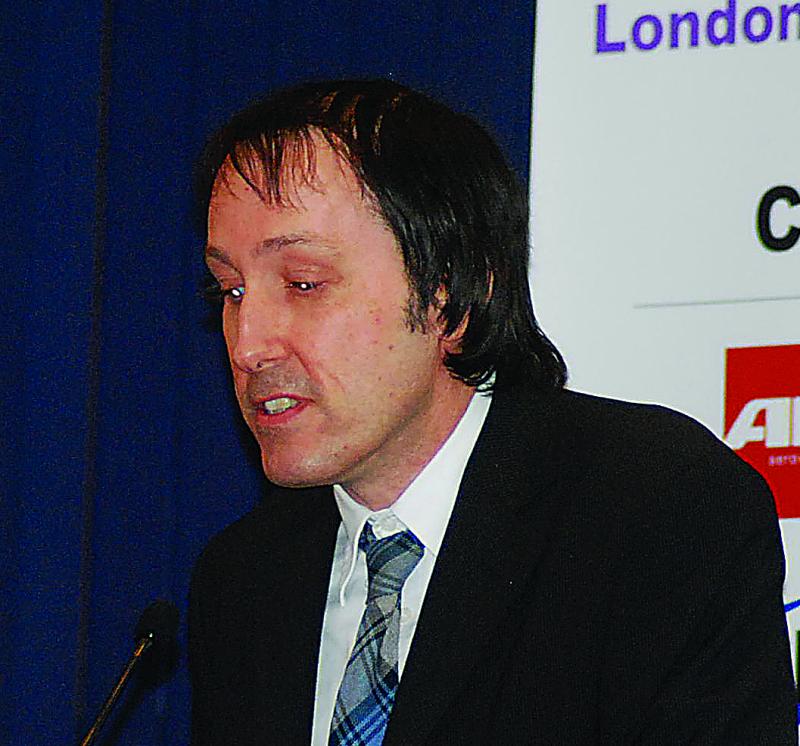 Probably the most sensible comment and observations of the day came from Peter Miller of Ricardo Cambridge, a company which has concentrated heavily not on batteries but on battery management systems, all that is discipline in making unruly chemistries behave properly.
Miller, somewhat understated, seemed to say everything between the lines. There are no magic bullet solutions to get costs down fast in large format lithium-ion. Savings are going to come through hard won efficiency gains, like better cell balancing leading to fewer cells in-pack which is less cost.
It's a system issue. Ricardo take the view that cell costs will actually rise to be 57% of future battery pack of 2015 but the BMS itself (the electronics) will fall to a third of today's because electronics always gets cheaper— especially when volumes rise. And the mechanical costs which include heat insulation and structural integrity will halve in five years— especially if manufacturers adopt pouch cells, but there are a lot of issues to take into account— cooling and safety.
And you could see right through Miller's commercial pitch— if all OEMs used Ricardo's BMS, well that would save a lot of money much in the same way that if other OEMs took a licence for GM's drive train, well that part could be cheaper (because there would be the volume) and all OEMS adopt one or two chemistries.
It had been a long day. I took myself back to underground car park and tried to find my car. Everything looks the same these days— a tribute to the efficiency of aerodynamics. Market research and economics— one day all hybrids will probably be the same under their bodies— how depressing. But the UK, not being anywhere near the centre of the Universe for EV and battery development had proved somewhat disappointing a source of sages knowledgeable about what's needed to make EVs and hybrids cheaper.
The second day's programme looked even less inspiring. I paid the extortionate parking fees of the City of London Car park and left.