Rick Howard, a nanotechnology specialist with more than 20 years in batteries, evaporates the hype to get down to the hard facts on how this new science will improve battery performance in terms of lifetime, operating temperature and capacity— but it isn't going to be easy to do.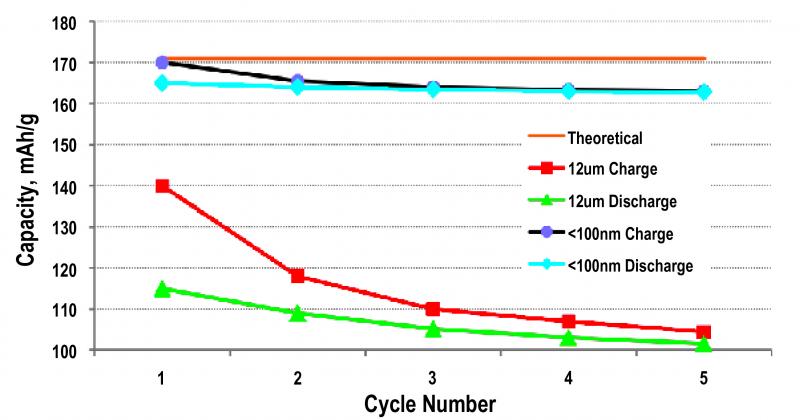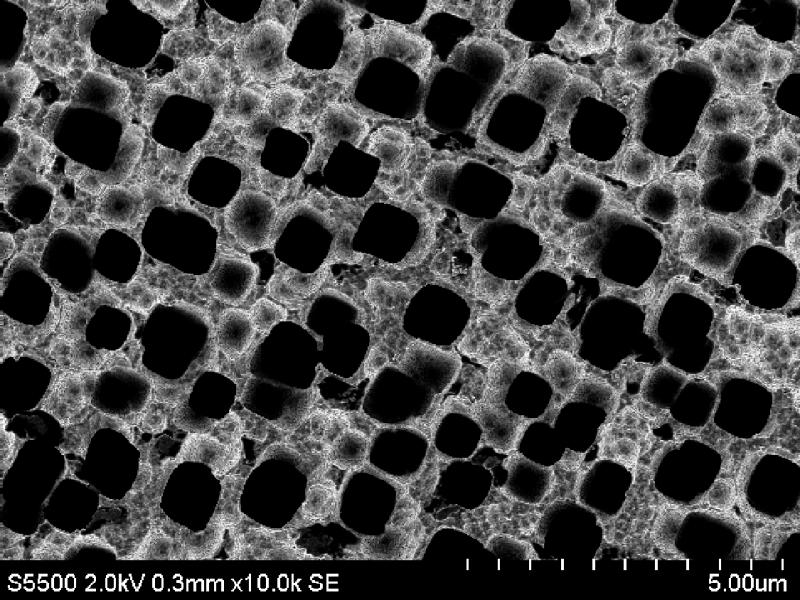 Marketing professionals in every industry are leaping onto the "nano" bandwagon, from manufacturers of Apples to zirconia.
Google "nanotechnology" and "nanotech" – you will be rewarded with nearly 17 million hits! Little wonder that this emerging science has been described as "A cure in search of a disease."
Can nanosizing live up to the hype? How much is real and how much is snake oil? And why are scientists so excited about the prospects but safety engineers so worried?
First, a cautionary definition of nanomaterials: particles must be <100nm in at least one dimension. This qualifies carbon nanotubes (100s of µm long but <20nm in diameter) and olivine platelets (10s of µm wide but <50nm thick).
What does not meet this specification are micron-sized agglomerates comprised of nano-crystallites. Such morphologies have been known for decades and relabeled "nano" to link into the sexy new technology.
The end user must still allow for particle size distributions as large as 100µm (or more), and common mixing techniques rarely break up the agglomerates. The old warning is still true: read the fine print!
Before delving into nanomaterials' physical and electrochemical properties, let's understand, from the perspective of Li-ion technology, why nanoparticles behave so differently from bulk (micron-sized or larger) materials with the same chemical composition. Fundamentally, it all has to do with access. That is, how readily can Li+ reach preferred lattice or storage sites in the electrode material, and to what extent is this reaction irreversible?
To a first approximation, for microparticles, this depends on the intercalation materials' structures. For example, spinels (LiMn2O4, Li4Ti5O12) feature intersecting channels for Li+ diffusion that parallel the (x,y,z) axes, and it is therefore unsurprising that these species exhibit good-to-excellent high rate performance. LiCoO2 and its Ni-Mn analogs store Li on (x,y) planes, intercalation is somewhat restricted, and high rate capability is moderate. Finally, olivines (LiFePO4, et al) contain unidirectional intercalation tunnels, Li+ diffusion is slow, and these compounds do not meet Li‑ion battery output standards. An added negative is the presence of lattice imperfections – phase impurities or mismatched crystal boundaries – that further impede or even block the passage of Li ions through any intercalation material.
Nanosizing the above materials produces in extremis 2-dimensional particles, and at least contracts one or more dimensions by 2-3 orders of magnitude. This reduces the diffusion pathways a like amount, which of course drops the intercalation time and also enhances discharge capacity. Stated another way, nanoparticles have a much increased area-to-volume ratio, and the Li+ intercalation process increasingly resembles a surface reaction as particles shrink. The kinetics of such reactions is very rapid, allowing complete charge and discharge within a few minutes. Another advantage is the reduction of lattice flaws, allowing faster and more complete Li+ access to intercalation sites.
Benefits to Li-ion Operation
Although nanoparticles are extremely small, there are many ways to be big. As mentioned above, intercalants that approximate 2 dimensions exhibit greater capacity, better power capability (capacity retention at faster discharge rates), and longer working lives. This is predicted by thermodynamics, but without resorting to theory and a plethora of Greek letters, these phenomena can be explained and understood. (See Wang et al, Nanoscale 2, 1294 (2010), for a more technical foundation.) To do this, let's compare the diffusion of Li+ cations during intercalation with a bulk (plus-micron) particle and a nanocrystal.
Layered (orthorhombic) LiMO2 crystals admit Li+ along the (x,y) plane (ie, 4 faces out of 6), and highly anisotropic olivines insert Li+ only along the y axis (2 opposing faces). Logic dictates that the acceptance of Li+ into either of these (micron-sized) structures requires approaching the particle from a preferred direction, and provides an easy rationale for reduced capacity at high discharge (insertion) rates. If intercalation attempts are successful only 1 or 2 times out of three, it will take longer to achieve maximum capacity compared to spinels. Spinels have open channels on all grain faces, and the approaching ion has no scarcity of entry points: nanosizing is not as advantageous. Note: there are numerous inorganic coatings that enhance ionic conductivity and, therefore, improve rate capability, but this is the topic for another paper.

Layered intercalants are still not available as true nanoparticles, although the crystallites comprising the agglomerates are shrinking amid process advancements, with a concomitant improvement in rate capability and capacity. Olivines provide a more positive example: refinements in preparation techniques yield platelets less than 100nm thick (along the y axis). Further, the intercalation channels extend through the platelets in the y direction, so Li+ diffusion distance is reduced. Theory tells us that intercalation time decreases as the square of the diffusion distant. Further, recent calculations by Ceder at MIT show the diffusion constant in olivines is variable, increasing as particles shrink to nanoscale. Table 1 shows diminishing particle size is mirrored by higher working capacity, a refreshing substantiation of theory.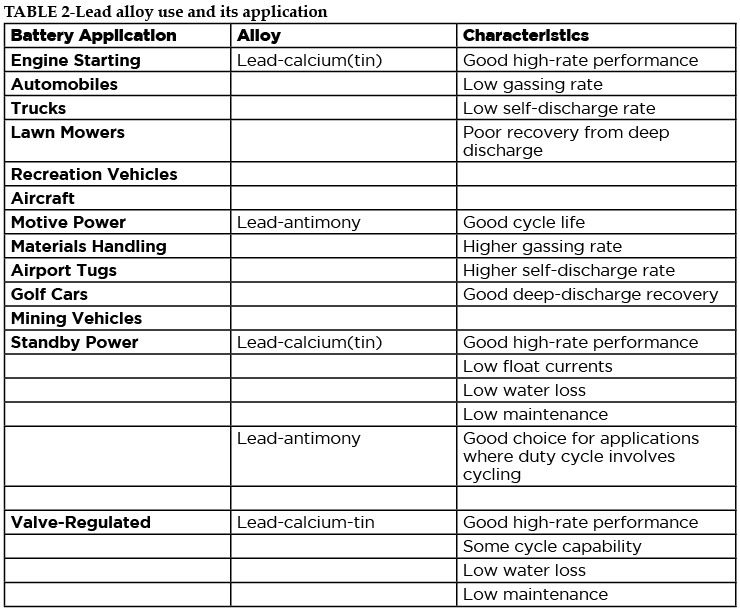 Consider the intercalation path of a 0.08nm Li cation into first, a 2x2x4µm rectangular olivine particle, and second, a 2×4µm platelet 50nm thick. Both particles have 16µm2 surface area (the two [x,z] planes) available for Li+ insertion and reaction. In the first case, the ion must travel up to 40 times farther to complete the intercalation process compared to the platelet; therefore the latter's intercalation period is ≤1/1600 that of the microparticle's. And of course, the opportunities for blocking impurities or lattice dislocations in the tunnels are considerably greater with the bulk crystal. Finally, the ratio of surface area to volume is 40X greater for the platelet, and ~4% of the intercalated Li will reside on the exterior [x,z] planes, versus ~0.1% for the larger particle. As the platelet becomes thinner, these advantageous ratios improve even more. Capacity results (Table 2) suggest that even 50nm may be too thick for LiMnPO4, a notoriously poor conductor, but ultimately it may displace LiFePO4 due to greater energy output.
OEMs demand longer and longer run times (ie, laptops, cell phones), and are always looking for greater energy from a fixed-size cell, another advantage augured by nanomaterials. Improved capacity, as noted in the above table, is not only relevant to high energy/long run time usage. Greater capacity at faster discharge points immediately to power usage, where bursts of energy are needed. Hand-held tools powered by Li-ion batteries have been in the market for several years, and the game-changer – hybrid electric vehicles (HEV) – is a rapidly growing industry with huge volume potential. Indeed, nanomaterials may be a necessity to meet future standards for high-power applications.
An additional benefit from nanosizing, well publicised by manufacturers incorporating LFP or LTO in their batteries, is a significantly improved working life: some claims stretch beyond 10,000 cycles. This longevity is attributed to the structural stability of the electrode nanomaterials. As Li ions are inserted into or extracted from intercalation compounds, the crystal lattice "breathes," expanding or contracting according to Li content. Even with cubic structures like spinel, the dimensional changes are anisotropic, that is, are different for each axis. Micron-sized particles will eventually succumb to such stress (these species have ceramic characteristics and are not flexible) and micro-cracks will proliferate throughout the crystal. A recent study from Oak Ridge National Laboratory using high resolution electrochemical strain microscopy showed that Li+ diffusion is more likely to follow grain boundaries, which could facilitate cracking. Such fissures interrupt Li+ passage through the intercalation tunnels and isolate domains within the structure, effectively rendering them inert and hastening capacity fade.
Nanomaterials are resistant to intercalation cracking for two reasons: the higher percentage of surface reactions and smaller crystallite sizes. Obviously, surface Li+ uptake will not affect the internal crystal lattice. Too-rapid intercalation into microparticles results in inhomogeneous Li distribution, and internal stresses can cause particle fracture. As particle size diminishes, diffusion becomes more uniform, and the opportunity for structural degradation is reduced.
First-cycle (Coulombic) efficiency is defined as the ratio of charge to discharge when a cell is initially cycled, and impacts the cell's rated capacity. With graphite anodes, circa 5% of the Li+ extracted from the cathode is the cation in surface-electrolyte interphase (SEI) salts, removing these ions from charge/discharge cycles. The best Li-ion cells with graphite anodes exhibit 93-94% cycle1 efficiencies; lesser cells are in the 90-92% range. Although a capacity penalty of 2-3% seems small, the difference allows a manufacturer to boost an 18650 cell rating from 2.8Ah to 2.9Ah, to the delight of the marketing department. The "missing" capacity is attributed to structural faults (voids or gaps) that irreversibly trap Li. The fewer lattice imperfections, the greater the Coulombic efficiency. As explained above, smaller crystals have lower susceptibility to phase impurities and dislocations: less retained Li means greater cell capacity.
LTO anodes allow superior cycle1 efficiencies, exceeding 95% (but pay a penalty in lower cell energy). LTO is aided by a high intercalation potential (1.4V, relative to graphite) that does not reduce electrolyte solvents and therefore avoids the surface buildup of electrochemically degraded electrolyte components. The SEI layer interferes with Li+ transport and is the major cause of capacity fade with graphite anodes. See seminal papers by D. Aurbach for further explanations.
Figure 1 shows idealised results from the first 5 cycles of an LFP-driven half cell. Note the prohibitively low cycle1 efficiency (82%) from microparticles (still only 97.2% after 5 cycles), while nano-LFP efficiency is >99.5% after 3 cycles. Clearly, LFP nanoparticles are much more electrochemically effective. Note also that the nanomaterial's capacity is much closer to theoretical and fade is very low, usually <0.05%/cycle after cycle5. Micro-LFP performance is inhibited by delithiation phase changes (to FePO4) that interrupt the intercalation channels and do not allow Li re-insertion.
It is well known that ionic diffusion is impacted by temperature, so it is no surprise that nanomaterials, with truncated diffusion channels, exhibit greater capacity below 0℃ than microparticles of the same composition. The kinetics of surface reactions is nearly unaffected by temperature, therefore the greater surface to volume ratio of nanoparticles is also beneficial to sub-zero operation. Increased electrolyte viscosity slows Li+ diffusion through the solution, and freezing (circa -40℃) is the operational limiting factor, although emerging work with ionic liquids may lower that boundary 20-30℃ and further improve nanomaterials' utility.
Nanotechnology has the potential to significantly change Li-ion chemistry, especially with anode materials. Advances in cathode intercalants have increased capacity as much as 50%, far outpacing anode improvements. Many binary metal compounds, where M has multiple oxidation states, are anode candidates and will accept Li+ by a conversion mechanism similar to intercalation. Unfortunately, Li+ insertion changes the crystal structure, and the diffusion channels may be lost ("you can check in but you can't check out"). The results are cycle1 efficiencies <70% and capacity fades of 10-30% per cycle, clearly unacceptable, even though the Li+ storage capability of the anode may be 2-3X that of graphite. Examples include transition metal oxides, cermets (metal nitrides, carbides, etc), and elements that alloy with Li, such as Sn and Si, unworkable in micron-size but remarkably effective as nanoparticles. Most of these potential anode materials are in an early development stage, with big hurdles to clear before commercialisation.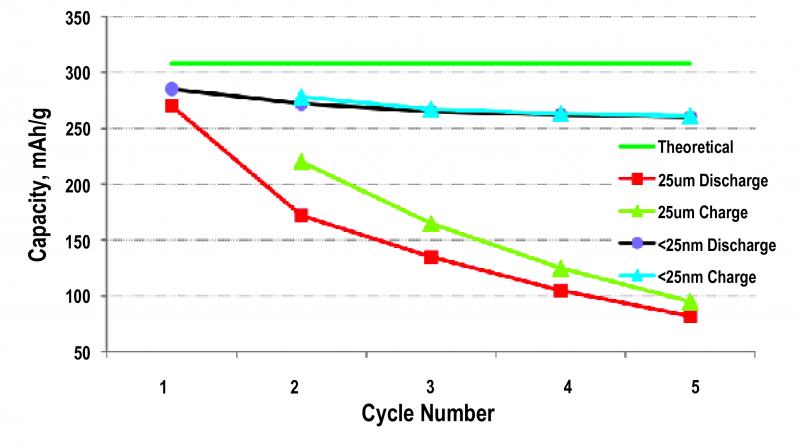 Figure 2, although depicting MnO2 as a cathode material, is a good representation of metal oxide or cermet anode cycling versus Li. This composite graph shows the typical 35% capacity loss between the first and second cycles, and ~20%/cycle fade thereafter, for micro-MnO2, due to extremely slow Li+ diffusion and structural equilibrium. Also, Coulombic efficiencies will likely plateau below 99%, due to irreversible phase changes of the lithiated species. After a few rounds of Li insertion and extraction, the microparticles are a patchwork of many species, restricting Li+ diffusion across phase boundaries or propagated cracks. Nano-MnO2 avoids these problems and exhibits exemplary electrochemical behavior. Unfortunately, this material is very expensive to make, has a tap density <0.1g/cc, and a surface area well over 1000m2/g, restricting it to the role of lab curiosity (at least for now).
In summary, the list of benefits to Li-ion batteries from nanomaterials is impressive: greater capacity over a wider temperature range, improved power output, and longer working life. But as with any new technology, there are difficulties to overcome that will require the combined efforts of scientists, engineers, and safety experts.
Li-ion Nanomaterial Challenges
Because nanomaterials are so small, we cannot expect identical physiological properties as the bulk (micron-sized or larger) particles. For example, there are reports that carbon nanotubes 10s of microns long cause irritation in lung tissue similar to asbestos. A recent study showed inhaled neutral nanoparticles <34nm quickly move from the lungs to the lymph nodes, although charged species <6nm progress to the bloodstream and are excreted in urine. Another worry is that nanoparticles' very high surface area is more reactive to its environment, and may allow dissolution of toxic species into our circulatory system, when larger grains are relatively inert or insoluble. Expect an explosion of health studies related to nanomaterial exposure as nanotechnology continues to develop.
Nanosizing implies greater reactivity, especially toward electrolyte chemicals. SEI layers tend to be proportionally thicker as particle size decreases, and the possibility of oxygen loss (think fire or explosion) is enhanced. The oxidation of Fe+2 in LiFePO4 accelerates with diminishing size upon exposure to ambient air, greatly reducing cathode performance. Electrochemical data from coated nanomaterials strongly suggest greater stability and lower reactivity: the trick is to get complete coverage.
Controlling nano-dust will be a major challenge: industrial filters are inadequate traps for particles below ~0.5µm (500nm), and lab nano-filters are both expensive and incapable of high-volume venting. As many as 10% of the population are subject to particulate allergies, so effective nanoparticle removal is a must. Besides the health concerns in the previous paragraph, there is a severe cross-contamination risk between materials in the workplace. Also, like personal safety, nanomaterials' impact on the local environment is largely unknown, another reason to be cautious with these species.
Nanomaterials will cause processing problems, especially in the preparation of electrode slurries. High surface area powders require more solvent and binder to completely wet the particles and achieve uniform viscosities. Unfortunately, this results in lower percent solids in the slurries, which in turn leads to thicker electrode coatings that are more difficult to dry uniformly. Further, fluctuations in the surface area will make consistent viscosities problematic. When micro-particle BET measurements are <1m2/g, ±10% limits have little impact, but nanomaterials often exhibit >100m2/g, and the same relative surface area variations will cause wide viscosity ranges. For Production engineers, meeting process specifications could be akin to hitting a moving target; indeed, every slurry batch might become a development exercise.
Another unwelcome aspect of nanomaterials is their low densities, caused by repulsion forces that gain relative strength as particle size diminishes. In practical terms, this means less electrode material will fit into a fixed volume, and cell capacity may drop despite the cathode's higher gravimetric capacity. The nanosizing tradeoff between enhanced gravimetric energy density and lower volumetric capacity is to be determined, although rough estimates suggest a better fit for power cells (hand tools, HEVs) than high energy applications (media devices, EVs). Microbatteries, with very thin electrodes, could be a major beneficiary of nanomaterials and enjoy extended run times.
Finally, electrode performance may depend on particle size distribution more than anticipated. A prime example is LiMnPO4 (LMP), which has the potential to replace LiFePO4 if nanosizing is optimised. Due to its higher working voltage (4.0V versus 3.4V), LMP will provide 17% greater gravimetric energy at equal capacities, but irreversible phase changes in microparticles during intercalation severely limit its output. The progress of LMP is revealing: 10µm particles yield <60mAh/g (and fail within 20 cycles or at moderate [<2C] discharge rates), <100nm nanopowder provides ~135mAh/g, and <50nm crystallites exhibit >150mAh/g capacity (theoretical is 171mAh/g). While not quite up to LiFePO4 standards (circa 165mAh/g working capacity), these results are certainly promising. The difficulty comes with attempting to produce nanoparticles of such small dimensions, whether chemically or mechanically. One company, Primet Precision Materials, has developed break-through technology: their patent-pending process has remarkable size control of the finished nanopowder. Other techniques lead to average particle sizes comfortably in the nano range, but maximum size may be as large as 500nm (0.5µm), to the detriment of cell operation. Highly ordered mesoporous microparticles with extensive 3D structures and <10nm walls yield excellent electrochemical performance, but prospects for cost-effective scale-up to ton quantities are remote.
Summary
The continuing demand for greater power and energy from Li-ion batteries bodes well for nanomaterial use in both electrodes. Demonstrated successes with electrode intercalants substantiate that nanocrystallites enhance run time (capacity), especially with rapid discharge, extend the working temperature range, and prolong cell operational life when compared to microparticles of the same material. Bringing intercalation compounds into the fold is not trivial, however. The ability to manufacture (coated) nanomaterials is an engineering focus in many major laboratories, and it is not proving an easy task. There are suspected and unresolved environmental issues attributed to greater reactivity, low gravimetric energy density is a concern, and handling problems with nanopowders and electrode slurries loom on the horizon. On balance, the rewards appear to outweigh the difficulties: expect a variety of nanomaterials in next-generation high-power, high-energy Li-ion batteries.
About the author: W. F. "Rik" Howard has nearly 20 years of industrial Li-ion materials experience, and now consults from his home office near Philadelphia PA. Email: rikhoward@aol.com or Skype: batmatman.