Finer powder means better performance but not through milling. The Editor reports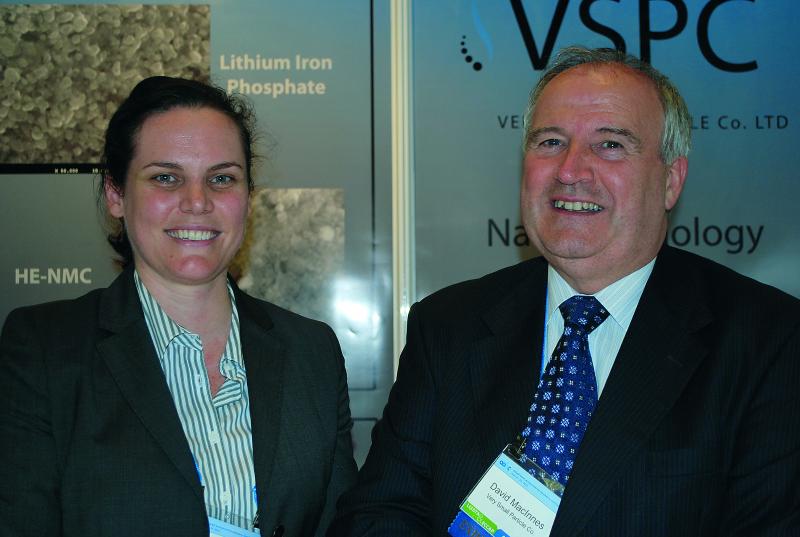 Lithium Iron Phosphate: notice the way it always comes out with top scores for safety in everyone's presentations when they evaluate the chemistries they're considering for EV and HEV traction.
It's the chosen chemistry of almost all Chinese battery manufacturers— very few IP issues to worry about and one or two Western players, but modification is the only way forward to allow it to compete in performance terms with the best of the best new materials like the nickel cobalt combinations.
The Japanese manufacturers have left it behind— it doesn't quite go the distance. But it's so safe. To make it a winner, Lithium Iron Phosphate's low temperature performance needs to be enhanced. It's like a racehorse one knows could be a champion, but it hasn't yet got the form.
But can it be improved? The answer is yes and its simply a matter of delivering finer (nanoscale) particles of the cathode material. Most manufacturers use a milling process to produce the lithium powder but in Australia, a company called, appropriately enough , the Very Small Particle Company, is using a "solutions based approach" to produce powder with a particle size selectable in the 30-400nm region— but only in batches of up to 10kg. Optimal power performance is delivered in the 80-100nm range. That's as much the company will say about the process— it's patented.
According to chief technical officer Dr Shelly Brown, the Chinese can't get enough of the stuff. And it's no wonder. Finer particles result in a much improved charge discharge performance for the material— it's the old argument of giving materials a greater surface area to provide more conducting paths.
But 10kg batches are nowhere near enough for companies hungry for production scale quantities. So VSP are now engaged in a fund raising process to get US$40 million to build a "unique plant" to produce 2 000 tonnes per annum.
VSPC can also make LFP, LFMP (Lithium Iron Magnesium Phosphate) or Li-doped LFP and LFMP. According to CEO David MacInnes, raising the money isn't such a big issue. There are plenty of investors around but the preferred approach will be to link with an existing player in industry to facilitate speed to market.
Building the plant will be a relatively straight forward exercise as most equipment is available off the shelf. It's akin to developing processes for the global pharmaceutical industry, which is where MacInnes cut his teeth.
Global demand for the highly refined powder could reach nearly 200 000 tonnes by 2020, depending on whose numbers you believe on future battery sales but the production plant will have to be built with rapid future scale up in mind— it's important to hold onto the production capability "for obvious reasons" says MacInnes.
To date none of the other major players in LiFeP04 come close in materials performance, so it's likely a lot of interested parties will be beating a path to Brisbane soon.