New battery companies going bust a time when venture capitalists are already cautious may spell trouble for other energy storage firms looking to secure funding. Or will it? BEST magazine reports.
Atraverda's passing on this side of the Atlantic could shake investors' faith in all new battery technologies, just as the 'poor press' that A123 and others have received in the USA, on their collapse, has done.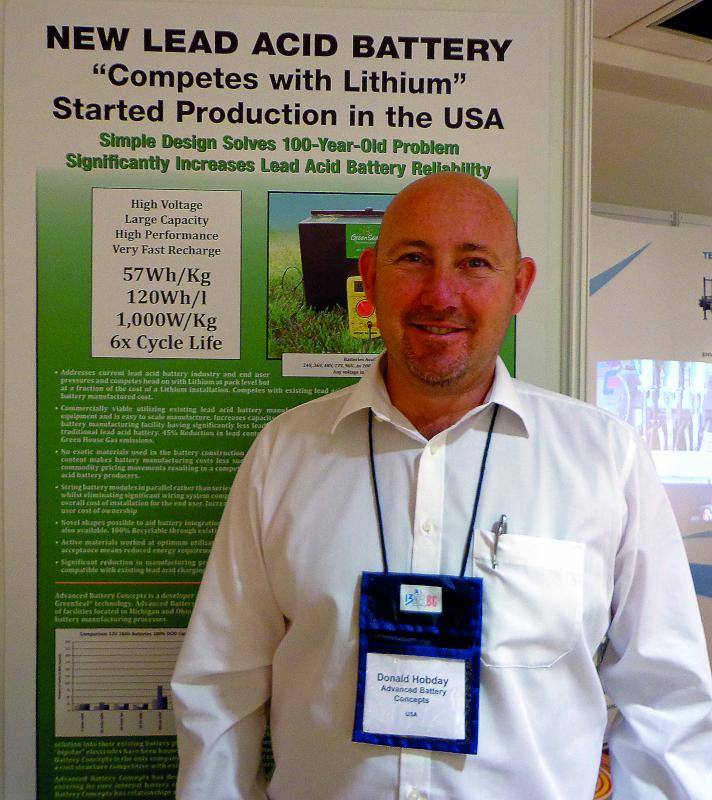 Don Hobday, Vice President of Product Development at Advanced Battery Concepts (ABC), another bipolar lead-acid developer in the USA said, "The passing of Atraverda is sad– they truly believed in the potential of the bipolar lead-acid battery. Its demise won't help ABC, or other new technologies being launched."
But Hobday believes ABC's product will still succeed because it will get to market quickly: Atraverda took more than a decade to get to battery production. ABC's GreenSeal offering has taken just a quarter of the time.The ABC GreenSeal battery uses non-exotic low cost materials and simple manufacturing processes. And it already has a manufacturer committed to making the product in significant numbers— in other words— a customer. Something Atraverda never achieved.
Hobday said: "We are ready to launch. After two and a half years in development and US$4.5 million we have reached the point where our next round of equity investment scheduled to close in late 2013 or early 2014, is likely to be our last. All that remains is production scale‑up at our premises in Michigan to more than 10 000 units a month."
The ABC GreenSeal battery is made from 2V plates which are stacked together to achieve any battery voltage between 2V and 200V with capacities between 10Ah and 80Ah. Energy densities are typically between 48 – 56Wh/kg with over 60Wh/kg achieved. The battery is being aimed at high voltage string applications such as mobility, stationary and industrial markets including applications such as golf carts, electric, mobility scooters, e-bikes, forklifts, wind, solar, stand by and telecoms.
In place of heavy lead grids found in traditional lead-acid batteries, GreenSeal batteries use low‑cost and lightweight injection moulded plastic sheets that are laminated with lead foil; solder inter-cell connections are used to electrically connect the two sheets of foil.
Hobday explained the battery construction methodology: "We have an all plastic construction to ensure we achieve robust sealing— we believe over time it's not possible to make a good seal on an electrically conductive surface. We believe this has led to the premature failures of other bipolar battery designs. Electrons find weaknesses in gaps, they break down the bond and if the battery isn't sealed tightly enough it can leak and self-discharge."
"This construction method reduces the lead in the battery by 45% making it lighter and smaller with greater energy density and, because of the bipolar construction, the active materials are electrically worked in a more efficient and uniform way to conventional grid battery designs. ABC achieves significant reductions in battery internal resistance resulting in more power and greater cycle life," Hobday explained.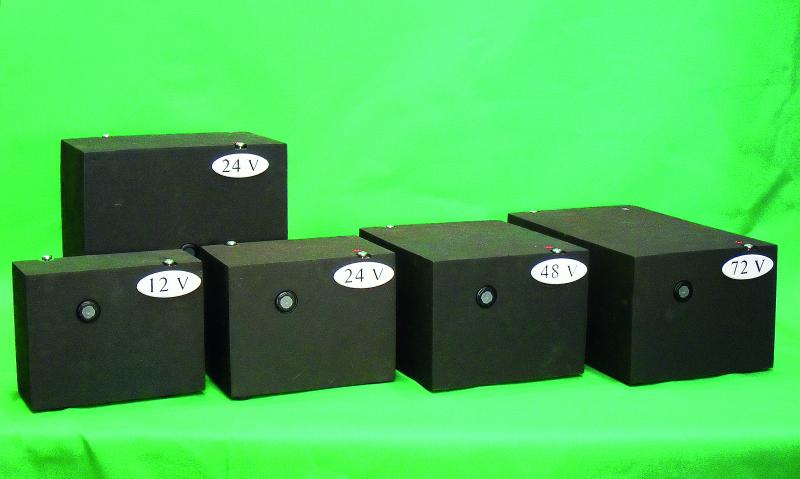 Keeping the processes and materials simple is what Hobday believes will be key to ABC's success.
"We have a cost-effective solution, that isn't based on exotic materials and is simple to seal. We have competitive production costs." He said.
A major endorsement to the technology is the relationship it has with US firm Crown Battery. Crown Battery has committed to adopt a specification of ABC's batteries– GC2 24V 55Ah at C20 rate— with future plans to manufacture under Crown's name. The battery is for use in golf carts and electric vehicles, material handling applications and warehouse and access equipment.
Michael Fraley, Director of Engineering at Crown Battery, said: "At the moment this will be a complimentary product to our existing battery range, but down the road it could be a replacement for other products."
This agreement came about because Crown was interested in the work ABC had done with the bipolar theory. "Until ABC came along we didn't see a successful demonstration of the bipolar concept but it was obvious to us they had a very strong angle on developing it. That's what peaked our interest," said Fraley.
"From a technical standpoint we knew they had a lot of work to do but it was a viable idea. The concept and the rough prototype were there," he continued.
John Connell of Crown Battery, who worked most closely with ABC throughout the project, said: "Typically a golf buggy battery suffers short life because of typical drying out or corrosion. The simple design of this battery, with less parts and no exposed lead, means we can engineer out many of the failure modes of traditional VRLA batteries."
Without top lead, exposed posts or physical grids, corrosion is not a problem. And the assembly of the battery means it can be run at higher vent pressures so the valve opens less and retains the electrolyte for longer periods of time.
In Spring 2009 Crown invited ABC to develop the battery at one of its facilities in Port Clinton, Ohio. This collaboration accelerated the development of the battery. "Crown has been a great partner, we couldn't be where we are without them." Said Hobday.
The GC2 24V 55Ah product specifically developed for Crown by ABC will be part manufactured by ABC with other manufacturing process being undertaken by Crown. Ultimately, Crown may manufacture the complete battery under licence.
In addition to the battery developed for Crown, ABC is commercialising battery designs for other applications and additional licensees. ABC plans to directly manufacture batteries at its own facilities.
For an investor, ABC looks to be a solid opportunity: the lead‑acid battery market is worth over US$30 billion annually; the market for 36 and 48V, batteries– the type used in e-bikes— is worth approximately US$8 billion in China.
Hobday said ABC is being realistic about its place within the market: "We are not dependent upon markets that don't already exist today but we do have a solution for the electric vehicle market as it matures. We are targeting existing markets that will only grow in the coming 20 years."
Even before the demise of Atraverda, the financial climate made finding funding a slow process. Hobday said: "There has been a lot of interest, people are certainly interested in what we are doing. They see the product is beneficial and different, but are cautious to invest in batteries at the moment."
"Despite the tough financial climate making fund raising more challenging than in earlier years, ABC's capital efficiency and performance to date continues to garner the company strong investor support. Given the product's significant performance benefits and cost advantages investor interest is solid, especially from strategic investors, " Hobday said. He added: "We are aligning with investors who are committed to the energy storage space and recognise our value proposition."