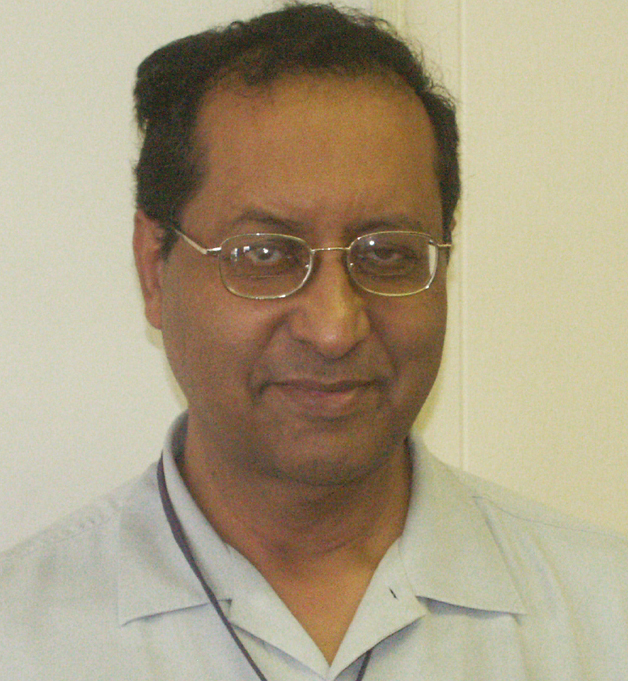 EaglePicher has given the Horizon design a well-deserved new lease of life, reports the Editor.
Take the time and the trouble and all your corporate hopes, dreams and failures can be found on the Internet – at least if it happened in the last ten years. A case in point is Electrosource, the Texas-based creator of the famous Horizon battery. The company went into Chapter 11 bankruptcy in October 2001. Its novel lead acid battery technology was one of the industry 'darlings' back in the late 1990s, when we were all convinced that California was really going to legislate to put pure EVs on the road.
Even the auto industry was convinced – Chrysler had placed a US$80 million order with the company to produce batteries for its EPIC electric mini van. (And where are they today?) It eventually cancelled the order and switched to nickel metal hydride technology. And while Electrosource continued to receive orders from smaller vehicle makers, things were never the same.
There are a couple of lessons here. 1) don't tie yourself up with any business deal that could be reneged on as a consequence of political activity, and 2) Don't be dependent on any one customer.
Reading archive EV news from the late 1990s is enough to make anyone cynical. But the Horizon lead acid battery was a very nice piece of technology. It would have been a real shame to have seen it disappear into the annals of battery history. And it hasn't.
This year's poster presentations at the Advanced Automotive Battery Conference in San Francisco were few, but no one was more surprised that me to see a poster from EaglePicher describing none other than the Horizon technology being used as a truck starter battery. And the company has greater ambitions for this product, which has new opportunities ahead of it.
EaglePicher has been getting out of its traditional military NiCd business and had sufficient imagination (and capital) to give Horizon a new lease of life.
"Cometh the hour, cometh the battery," one might say. The Horizon battery has always been interesting because, as a lead acid battery, it uses less lead. And it's a bi-polar design, so the interconnects are fewer. And why does it use less lead? Because its 'plates' are made of a fibreglass and wire mesh which is coated with a thin layer of lead – reducing battery weight over a conventional design by more than 25%. With the cost of lead expected to hit US$1000/tonne next year, the revival of this battery couldn't have come at a better time.
EaglePicher has already set up one manufacturing plant in China, near Beijing, to produce the batteries. And it is well on the way to completing a US-based plant in Grove near Tulsa, Oklahoma, as I learned first hand from EaglePicher Horizon's chief technology officer, Ajoy Datta, who has worked with Electrosource from its early days. The batteries should be in production by the new year or sooner, according to Peter Blomsky, who showed me round the slowly evolving factory.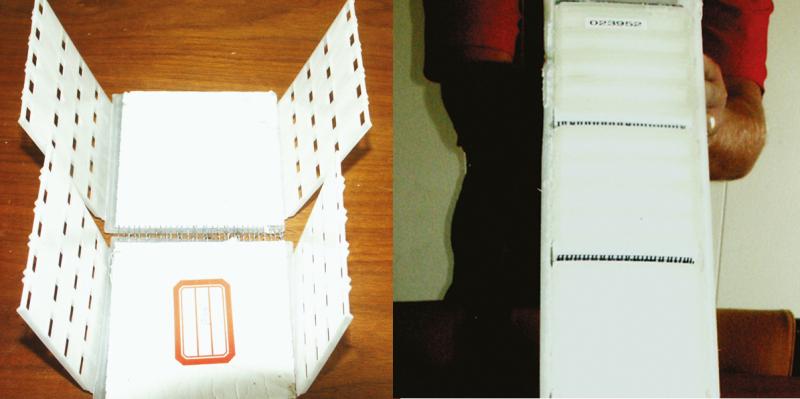 Even now the battery seems years ahead of its time and must have been even more so nearly a decade ago. Nothing in its manufacture is standard. What are the two bottlenecks in lead acid battery making today? Curing and formation. And, of those, curing is probably the most difficult to manage. But not in this battery-making plant. As the leaded coated mesh comes off the coils, it is split in two and each half receives an appropriate coating of positive and negative plate mixture. And then, just like some kind of food product, the plates are fed into a long and continuous curing oven. Plates go in wet and come out dry – nothing like conventional curing.
Even battery assembly is a radical departure from what we've seen before. The production line uses pick-and-place robots to insert positives, separators and negatives into groups within a small plastic box which, when snapped shut, provides all the compression needed to prevent active material shedding. Conventional designs use the overall battery box design to provide rigidity, compression and containment. The Horizon box is essentially a container for the acid – nothing more. Formation, I was told, was a three-day process; but with no formation kit in place, your scribe was able to glean little more.
Between the Beijing and Grove plants the company expects to produce more than 50,000 batteries According to Datta, the technology has changed little since the San Marcos plant days.So what are the new markets for the Horizon product? Pure electric cars may be dead, but electric trucks are very much alive. And all the former Advanced Lead Acid Battery work destined for the car is coming into its own. This battery was made to be fast charged, partially cycled and deeply cycled. Fork lift truck operators are beginning to learn about the potential of fast charging and the fact they can operate fleets without spare batteries, without banks of dedicated chargers, and, since this is a sealed design, without watering systems! All of this adds up to reduced maintenance costs. The battery has intrinsic reduced lower internal resistance and so doesn't require a cool-down period before recharging, which in itself is a process which results in heating. Truck starting looks less exciting as a market, but is nevertheless significant. A single Horizon battery delivers 1,500 amps at 0˚F – better starting performance than four Group 31 batteries. Saving 200lbs weight on a 40 tonne truck is hardly significant, but it does mean an operator will have reduced maintenance costs. It's a far cry from those heady days of the 1990s when many of us thought EVs would take to the road in large numbers and innovative batteries like the Horizon design would lead the way. But wait till hybrid makers start to look to the Horizon design – the future could be brighter than anyone has yet imagined.