Gravity casting may have had its day in a world which demands even more from lead-acid batteries. The Editor reports.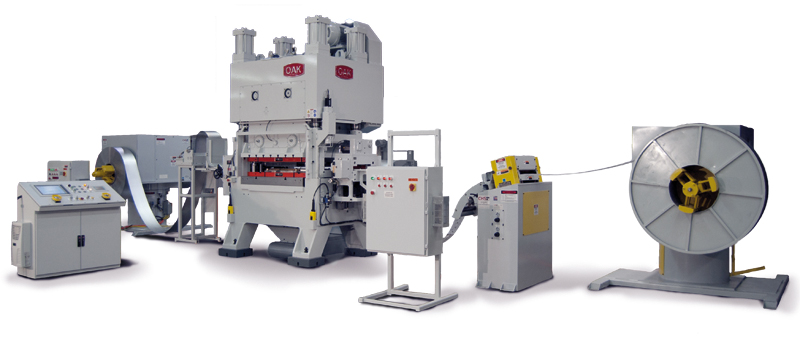 One thing this writer has learned about lead acid battery making is that it's a conservative industry— from 15 years of observation—nobody changes process technology quickly —even if it can save the customer money. And it is suspicious of outsiders— only lead acid battery machine makers really understand the problems of lead acid battery makers. So it's a brave company that tries to offer new technology.
But there are new pressures on lead-acid battery makers supplying the automotive market as anyone who saw Geoffrey May's presentations on behalf of the Advanced Lead Acid Battery Consortium at the recent Labat and Mainz conferences will have picked up on.
In order to make a more sophisticated lead-acid battery for the more advanced duty cycles of micro and mild hybrid cars, you need for one, a more sophisticated positive grid. In fact, you need a framed grid, with an efficient design, that doesn't heat up on charge and discharge cycles.
So expanded metal grids aren't going to cut the task either.
Time for a rethink.
The grids in the batteries built by Banner Batteries for the ALABC mild hybrid were stamped using an Oak Press Grid Punching system.
So who is the Oak Corporation? Relatively unheard of in the battery industry, the Sturgis, Michigan based company made a presence at BCI in 2010. Its claim to fame is making high speed stamping systems for the manufacture of air conditioning heat exchangers (think of the aluminium radiator in air conditioners ) and the company has been making these machines for nearly 50 years. In addition to the facilities in Michigan, Oak also has support facilities in China, India and the Czech Republic.
"The press performance parameters for our air conditioning systems are very similar to what is needed by the grid punching systems." according to Kent Lancaster, Sales and Marketing Manager at Oak Press Solutions.
Oak got its first enquiry about producing a stamping machine from East Penn, probably the USA's most innovative lead-acid manufacturer, in 2008.
The advantages of using a stamping approach to grid making, as opposed to traditional gravity cast systems are considerable. Firstly the speed of the process: the Oak technology can produce 600 SLI grids per minute. The punching process typically allows battery manufacturers to reduce the weight of their grids compared to conventional casting processes. And it reduces the amount of labour needed, a typical punching system requires 1-2 operators: think how many workers would be needed to run gravity cast machines to match 600 grids per minute— and they need to be skilled in the art of knowing when and how to cork the moulds.
Oak has developed matching feeder lines so that coils of lead strip can feed the stamper: the entire stamping system has been optimised to maximise production rates and minimise downtime due to coil changeovers. And Lancaster has complete faith in the reliability of their equipment: the air conditioning industry expects Oak stamping machines to work three shifts, seven days a week. Oak punching systems have been designed, tested and proven to hold up to strain of around the clock production. The company has been approached about punching systems for a variety of applications ranging from large industrial grids to small E-bike battery grids where it is possible to turn out 4 000 punched grids per minute— unachievable through any other technology. Lancaster says many global battery makers are looking at the technology and considering it. But it strikes this writer that, in the future, they may have little choice but to go this route if they are to stay in business. The automakers have already stated in Mainz (see pages 41) what they expect from future lead acid technology…more performance at less cost, if it is to stay in stop-start.
That means higher quality positive grids among other things. Oak may have already seen off the incumbent technology and it doesn't know it yet.
As stated earlier, battery grid punching is a new technology and battery companies are typically suspicious of companies not involved with battery equipment. Lancaster's response to this statement is: "Punching is a new technology to battery companies and traditional battery equipment suppliers, BUT punching is not new to the Oak Companies and our equipment has been proven to perform in applications running at the same speeds, loads, and duty cycles required by the battery industry." He continues with: " Battery manufacturers should be suspicious of companies offering grid punching systems that haven't been involved in high speed punching previously." Oak Press Solutions has been designing and building high speed punching presses and the associated dies (moulds) for nearly 50 years. We have over 2 000 punching systems in operation around the world. Oak understands punching.