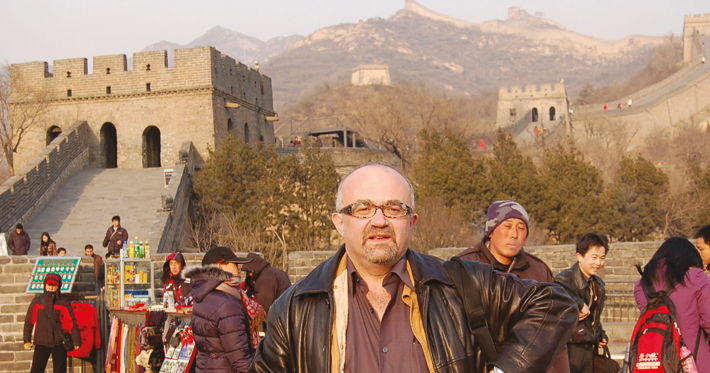 The Editor makes another visit to the heart of the battery-making universe, and decides it's time to speak their language – or else!
I used to think reporting from the U.S. was like reporting from another world, but it's less of a battery country than it was. It's taken me ten years to get the measure of what's really important now in the battery business and that's five letters – China. But China is so much another world that the normal rules of business and technical journalism don't apply.
Why should people tell me stuff about their businesses – especially when they're private companies? What good will it do them? Worse, what harm could it do them? More probing from government —unsolicited enquiries and worse. Let's just keep our heads down and make money, and you can buy your own lunch. Public companies – well they are another matter.
Slowly but surely I'm getting the message across to Chinese manufacturers that business communication within the market place can be beneficial in reaching new customers and informing old ones of things you thought they knew but, actually, they don't. Or maybe they're just humouring me?
A few people therefore have been prepared to talk to me, on the strength of my 'big picture from China' in BEST this time last year. My Mandarin is almost non-existent (though I'm prepared to learn) but the fact-gathering has to be done. Face-to-face means having a reliable translator, guide and potential rescue service.
So at the start of February, I made a repeat visit to another tranche of companies that appear to have something significant to say, or at least appear to be doing things. We've gone beyond the Douglas Adams 'Hitch Hiker's Guide to the Universe' syndrome of trying to make sense of the place; China is big – but what are the 'big' in China doing?
The one thing the big companies are not doing is worrying about the abolition of the VAT rebate we discussed in the last issue of BEST, or the cost of lead. They're just passing the costs on to their customers. One of the things we've failed to understand about China is the sheer
momentum of the technological catch-up, and a little price hike in the cost of batteries is, in the overall scheme of things, NOTHING to worry about.

Certainly not for the privately owned businesses. It's still difficult for an outsider (like me) to work out company histories, but I'd guess that the majority of battery business in China are now in private ownership. Some have transitioned from state-owned to private, and quite a few (certainly in the Shenzhen area) are private start-ups from the word go. It's never very clear from the company brochure.
My first visit to Sacred Sun was just such an example. It's not easy to say to the boss and chairman of the board, Mr Song Bin: "Exactly how did you take control of what was once a state-owned enterprise?"
But it's an enormous outfit today, with a model range of over 250 battery designs, 900 employees and an output of 900,000 KVAh… although what that means in millions of batteries I just don't know.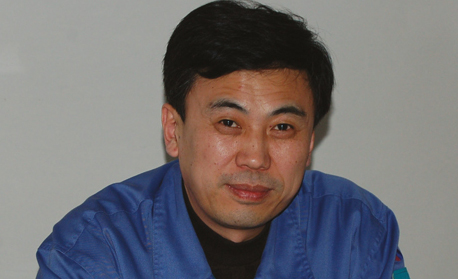 Song Bin presents a huge marketing team – a dozen young men and women, of whom probably not one is over 25. What can I possibly tell them about the international lead-acid battery business?
What does looking around their plant tell me? The familiar story of re-equipping with what the best of the machine-making firms of the West could offer in the mid 1990s, and the full gamut of QA assurance certification. With all of that paid for, Sacred Sun is laying down solid roots of empire with storage distribution facilities in the Philippines and in Rotterdam, and establishing more investigation facilities in the U.S. Its delivery lead times are better than 30 days. Now with Chinese pricing (and Chinese labour costs) you tell me how they can possibly fail?
Now private companies don't have to tell you very much… but once they've gone public it is another story. In China you can start a small engineering company on a shoestring these days, which you could never attempt in the West. You can raise money from Chinese banks as you grow (though interest rates here have risen, same as elsewhere). But when you want really big bucks where do you go for investment?
The answer is simple: you come to the West. China is fantastic value for money – you hear so-called economic experts talking about it; they call it the China dividend. Western investment in China is, as far as I see, a 'no-brainer' because the productivity gain is huge – not just low-cost manufacture, but low-cost R & D… low-cost everything.
In China you can stay in a top-quality hotel for less than US$50 a night and they don't charge you for the broadband, so if you, as a 'Western investor', had to invest a limited amount of money, where in the world are you going to get a better return? You can build and equip a huge factory in China with, as we Brits say, six million quid (slang for Pounds Sterling) which is chicken feed to the City of London – some of the market traders will receive that as a bonus next Christmas!
And that's exactly what China Shoto did by coming to London's so-called AIM (alternative investment market) in December 2005. For the uninitiated, the AIM is specifically tailored to growing businesses. It combines the benefits of a public quotation with a flexible regulatory approach. Giving new companies access to
the market at an earlier stage of their development allows them to experience life as a public
company.
Chinese mainland firms that want to be listed on the AIM are often privately owned and have enjoyed strong growth, but have a short history. This lack of trading history counts them out of listing in Hong Kong and on other markets that require a minimum three-year track record.
A record nine Chinese enterprises were listed on the AIM last year, raising a combined total of more than £25 million. In total, 14 companies from China are now quoted, with a combined market capitalisation exceeding £218 million.
But to me it's all a bit confusing. Looking at the business cards I picked up on my travels, I've got one from Simon She, who is head of engineering at Jiangsu Shuangdeng, the battery making division of China Shoto, which also makes turbines.
Confused? Branding does seem to be a bit of a problem in China. How many Chinese brand names are you familiar with? It's an important issue. Japanese brands? You can reel off dozens; but Chinese ones? I can't name any, really, which is a disaster if China is to enjoy the full benefits of its labours.
Or is it? The China Shoto investment money is being spent mainly on a product line that the West has absolutely NO interest in – the electric bicycle battery. It is a segment worth over a billion dollars annually. The batteries need to be replaced frequently, and in China there are millions and millions of electric bicycles.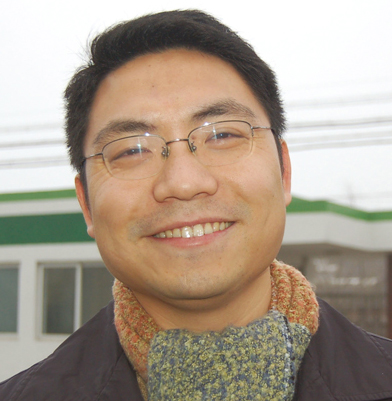 Touring Chinese battery plants is becoming a familiar process. The first thing you notice is space – there's loads of it, so it's easy to lay out the production lines. Then inevitable slogans dangling from the ceilings: such as "Give the quality and take the market." I would love to have enough spoken Mandarin to ask workers on the line whether these slogans do anything real for motivation! What probably does motivate the workers is the excellent staff canteen, though. Good grief, they pay you and they feed you! Work hard and keep your mouth shut!
And I'm given something which I find familiar – a fat and almost glossy company report. Gone is the Chinese 'brief introduction statement' with its garish colours and full product line-up.
Now we have a picture – a dandelion head – and a slogan: 'China Shoto, a green energy solution provider'. This is pure IR-speak from London – a lot sexier to Western investors that the old "One of China's biggest battery makers."
And then, right up front, the stuff that really matters: turnover up by 52%, net profit doubled to £3.3 million (and this was 2005's figures). China Shoto has been one of London's 'stock market darlings' for the past 18 months. And then there are the photographs of all the top executives, looking very confident in their sharp suits with a couple of City-type Brits sprinkled in among the Chinese execs. If you knew nothing about batteries you'd still be impressed – because you'd only be interested in the numbers. And there are plenty of Western battery people just like that.
The half-year figures were pretty encouraging too. Turnover up 141% to £28.4 million as a result of increased sales in both existing business and new business lines (H1 2005: £11.8 million); profit after tax up 25% to £2.0 million (H1 2005: £1.6 million).
But China Shoto may be one of the last companies to benefit from overseas investment in this way. On 8 September China stunned the business community by introducing Ordinance 10, obliging Chinese companies to seek Government approval before listing overseas and re-establishing restrictions that had been repealed three years ago. The curb is expected to halt or slow the flood of overseas flotations.
Beijing had become concerned that it is losing tax revenues because of the favourable treatment of overseas-listed companies, and also that state-owned companies have been sold too cheaply to foreigners. A record 19 Chinese companies have listed in London in 2006 bringing the total to 43, including Air China.
Dare we say that restricting Chinese business access to overseas investments could be a serious mistake? Look what China Shoto has already achieved. It has decided to expand its manufacturing facility at its wholly owned subsidiary Jiangsu Best Power Supply Co. The current manufacturing facility will be expanded by some 15,768 sq m and when construction is completed in June 2007 it will total 43,768 sq m. Commercial production utilising the new facility is expected to commence in September this year, and this extension will then increase the current production level of 18,000 units per day to 24,000. The cost of expanding the manufacturing facility will be about £1.14 million, and this will be met from existing resources.
China Shoto expects the electric bicycle market in China to continue to grow. According to the latest statistics from the Jiangsu Bicycle Association, output in 2006 increased by more than 78% compared to that of 2005. The Group believes that this growing demand is generated both by the need for cheap and efficient transportation and the desire to switch to greener alternatives.
China Shoto Executive Chairman Cao Guifa said (in a press release): "It is extremely pleasing to see that the Group's strategy of investment in a modern manufacturing facility, specialising in the production of batteries for the electric bicycle market, has been the right one. Demand within China for electric bicycles continues to grow unabated and this new extension to the facility that we opened last May will accommodate the anticipated market growth, allowing us to further increase our market share and maintain our position as one of the market leaders in this sector."
I never met Mr Guifa, but I'm certain he's doing the right thing.
And this company is far from being all PR puff. It has a healthy R & D department, and I saw a pilot line with finished spiral-wound VRLA product – in the not-too-distant future it will compete head-to-head with the best in the West. There are plenty more battery companies that could expand their operations in just the same way, but whether they will or not remains to be seen.
My next visit took me by sleeper train from Nanjing to Wuhan. It wasn't my ideal mode of travel, but the planes don't go everywhere, and certainly not at the times you want.
My visit was to a company that was perhaps not ready to meet me – Wuhan Lixing Testing Equipment Co. This firm began operations less than ten years ago but already makes a formidable array of small cell formation systems and cyclers. Its brochures of course are 100% Mandarin; its English-speaking staff are young and non-technical, so you begin to see the supply side difficulties that young and innovative companies have in China.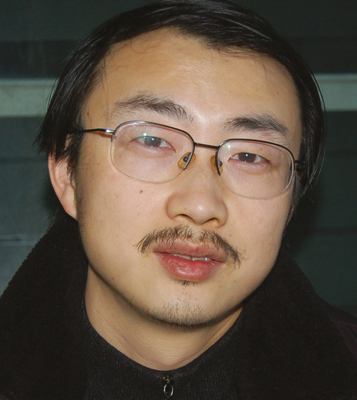 How does a company like this export? But then you can also ask does it even need to? Wuhan Lixing is already building fuel cell stack testing equipment and the market is domestic – there are more than 200 fuel cell developers in China alone, and the country has its own specialist meeting. Zhang Liang, the general manager of this division (who's probably about 27), told me the meeting held last November attracted 1,000 participants.
BEST readers probably think that it's the U.S. and Canada that lead the way in fuel cell development, but I had a sneaking suspicion here that we don't know nearly enough about the growth points in China's electrochemical businesses. But we have to. One thing Zhang Liang says makes obvious sense: you get more value in spending your research dollars here than you do in the West.

O
ur next visits are in the south, in Shenzhen. After the best part of an afternoon's delay at Wuhan's airport and an encounter with a 'black taxi' and its henchman (the power of English expletives from my lips is phenomenal) we finally fetch up in the industrial city that has been the template for capitalism all over China. There's a plethora of small manufacturers here who buy their lead-acid plates from sub-contracting companies and just assemble batteries.
Son Bo Seng is the founder, owner and rightly self-made millionaire behind First Power, a privately owned company he started on money he raised from friends (RMB2 million) and just 30 employees. Ten years later he has 1,000 employees and the turnover is more than RMB40 million.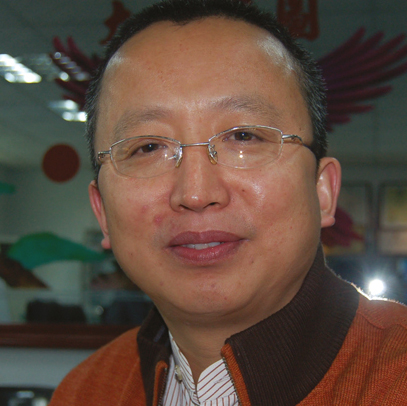 Mr Seng is ebullient; he's not worried about lead price increases, tax rebate cuts, competition from India or anything else – ten years behind us he says with a smile. He is almost 'Texan' in his outlook – i.e. he believes that the good times are going to go on for a lot longer yet, and that the oil/battery demand/growth is just not going to run out 'anytime soon'.
He has no plans to go public, and doesn't seem worried by the competition. And he places his company somewhere in the top five of China's medium-sized battery makers.
I hear pretty much the same positive outlook from Charlie Yang, whose appropriately named Sunnyway battery business is almost booming also in Shenzhen – the only story I hear from Mr Yang that's slightly different from Mr Seng is that his company is planning to introduce more automation. Not because labour costs are high, though, but because he wants to improve quality – and machine welding of terminals on their smallest cells is better than the nimblest of Chinese fingers can perform. Growth? Ten percent per annum, he says – so nonchalantly that you know it could even be better than that.
Getting back to the hotel is nightmarish. Our local guide has been instructed to find a taxi, but I don't think he knows where to find one. I can't speak a bloody word of the language and that, I decide, is our big weakness. Thanks to the powers of cellular communications, my guide (who has now been called elsewhere) finally gives a non-English-speaking driver directions. I survive to report another day.
It's been a very long, but at the same time short, week. I've travelled thousands of miles but I've seen the future… the total dominance of battery making by one country. Next day, as I make my way back via Hong Kong and Amsterdam, I'm not troubled – but I know what we must do to adapt.