Poland is the place to be! Well it will be in September according to the UK Lead Development Association
Where, next September, will you find 400 or so of the top specialists in the design, manufacture and marketing of lead-acid batteries communing with a crowd of academics who have built reputations for their scientific work on the lead-acid/lead dioxide battery system? Poland of course, says the UK Lead Development Association.
Long regarded as one of the poorest countries in all Europe, Poland has emerged from decades of post-Soviet doldrums to not only secure solid footing in a global marketplace, but high regard for its thriving economy (annual growth rate of 6%), now considered one of the continent's strongest. Thanks largely to comprehensive reforms of the 1990s that replaced a centralized command economy with a market-oriented system, Poland now attracts significant foreign investment for its industrial resources, manufacturing capacity, skilled workforce, large domestic market, EU membership, and political stability. In fact, Poland has become one of Europe's leading producers of SLI and industrial batteries.
So it's no surprise to Poles, then, that the European Lead Battery Conference has chosen to hold its 11th biennial event in their capital city of Warsaw, at the Hilton International Hotel on September 23 through 26th. And this year, the meeting (11 ELBC) will be packed with information on global market conditions and prospects, business statistics, new products, and exciting novel designs especially in the areas of batteries for hybrid electric vehicles (HEVs) and for renewable energy systems. A special conference session, supported by an extensive exhibition, will enable suppliers to promote new equipment and components to aid in the production of high quality batteries. The future for lead-acid batteries is especially bright due to an increase in car ownership worldwide, the successful ALABC development programme, and individual company developments for all types of lead-acid batteries, especially those used in HEV applications, telecom, motive power, standby power and renewable power source systems. The conference will also offer visitors an opportunity to compare the ever-improving performance of lead-acid batteries with the more expensive alkaline and lithium-ion battery systems.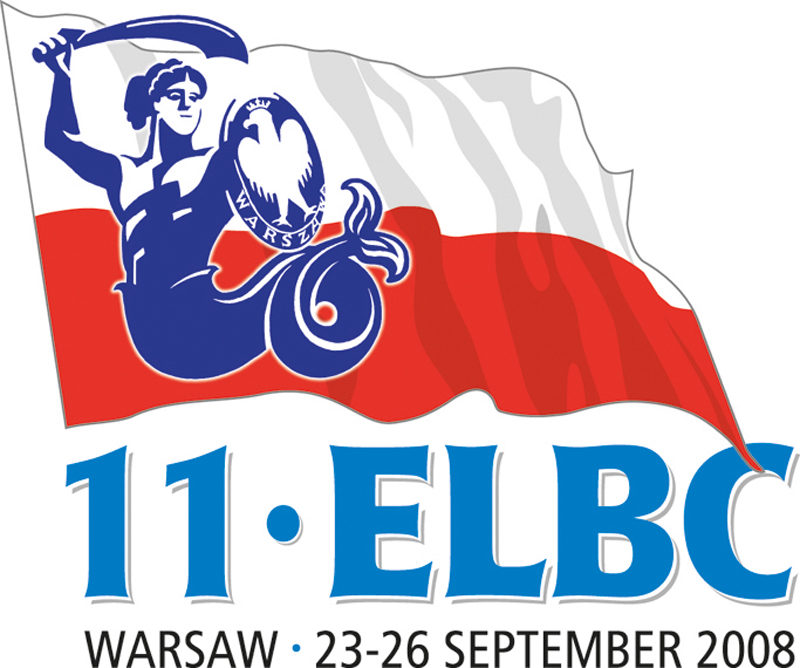 Several technical papers will address the ability of some of the more advanced lead acid battery designs to respond to changing demands in micro and mild hybrid applications. To meet carmakers' new demands on batteries as they effect engineering changes to reduce emissions, a number of European battery makers are demonstrating they can meet increasing demands with relatively minor, low cost changes in plate chemistry and design. Attendees will be able to learn more about how such simple innovations can not only slow the effects of climate change, but also stabilize the lead-acid battery industry.
Other topics of discussions will include new opportunities for lead-acid batteries inherent in the EU's much anticipated SmartGrid Programme with its objective of identifying, formulating and promoting integrated electricity supply and distribution networks in Europe concurrent with the increased use of renewable power sources. Initial design concepts suggest that networks will consist of a large number of smaller generators, many requiring an energy storage facility of up to 10MW, conveniently supplied by a suitable battery. (A storage facility allows the generated power to be used when most cost-effective.) As highlighted by Marion Perrin in BEST's Winter edition, projections suggest that smaller storage units located close to the point of electricity end-use also look increasingly viable.
11ELBC will build on the Conference's fine tradition of presenting high quality technical papers and reports on recent advances in battery technology. The programme for 2008 features more than 50 contributions from experts in their fields, who will cover such topics as: thin plate pure lead battery designs, the theory and practice behind improved charge acceptance, new approaches to bi-polar configurations, lifetime evaluation techniques, the design of a smart separator, and the potential growth of the lead-acid battery industry. A number of teach-ins are also on tap, including one on carbon additive technology and its beneficial use in valve-regulated cells,
Located on the Vistula River, Warsaw, now the EU's eighth largest city, offers conventioneers much to enjoy in historic sites, shopping, and assorted clubs, theatres and casinos. The Old Town quarter, a network of cobbled streets and elegant burgher houses carefully reconstructed after World War II, offers such landmarks as the Royal Castle, King Sigismund's Column, the Kapinski Gardens, Market Square, and the Barbican. Those up for a daytrip will enjoy the nearby Mazovian countryside, home to a numerous elegant manor houses, the famous Niobe sculpture and Zelazova Wola, the birthplace of Frederic Chopin.
Visit www.11ELBC@Ldaint.org for full details; then make a note in your diary to travel to Warsaw this September. The last ELBC, held in Athens in 2006, featured 60 exhibition booths and was attended by 430 delegates from 50 countries.
Do zobaczenia w Polsce!