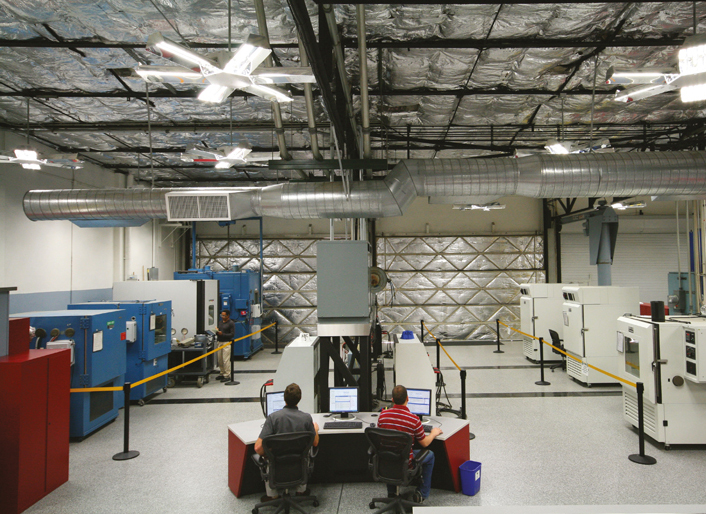 The Editor drives down the Pomona loop to see what's new at the Southern California Edison EV test centre.
It felt like I was visiting old friends as I made the trip down to the Electric Vehicle test centre of Southern California Edison (SCE) in Pomona this summer. Naum Pinsky took the trouble to remind me that it had been ten years since I was last there – the cold dark days of January 1997, in fact. A lot has changed since then.
The facility has expanded enormously. The most widely known fact about SCE's EV centre is that it's got the greatest EV fleet mileage experience figure in the world – more than 14 million miles. It's also got experience of EVs and hybrids that some of us have forgotten – the Ford Ecostar, the Solectria Force the Conceptor G-van – as well as experience with the new stuff, too. With so many false dawns and disappointments, I have to admire the infectious enthusiasm of people like Pinsky, Darcy Skaggs and Loic Gaillic (who was just a post-doc when I last visited).
But now the centre has a front man with a gift that is sadly in short supply in the battery world – clear communications skills. Ed Kjaer, perhaps better known as the secretary of the Electric Drive Transportation Association, is the Director of the centre, and the keeper of the flame as it were of all things electric transportation.
"It's a stellar moment for EVs and plug-ins," he says. "It's all coming together – oil, security, the rocketing price of gas, climate change and the fact that the technology is out there."
The politicians like it, and so do the people. The soft-spoken New Zealander is more than animated. He puts up a slide on his a computer projector – it's that old 'house of the future' routine, the PV and solar array on the roof, the plug-in hybrid parked up and connected to the house, and those dangling wires (which we Europeans abhor in US towns and cities). But this time there's a little box in the diagram that's not a dream: it's a reality. It's the smart meter.
At the end of July SCE pumped out a news release about its 'SmartConnect' project: the
utility had succeeded in achieving a key goal of its industry-leading advanced metering system.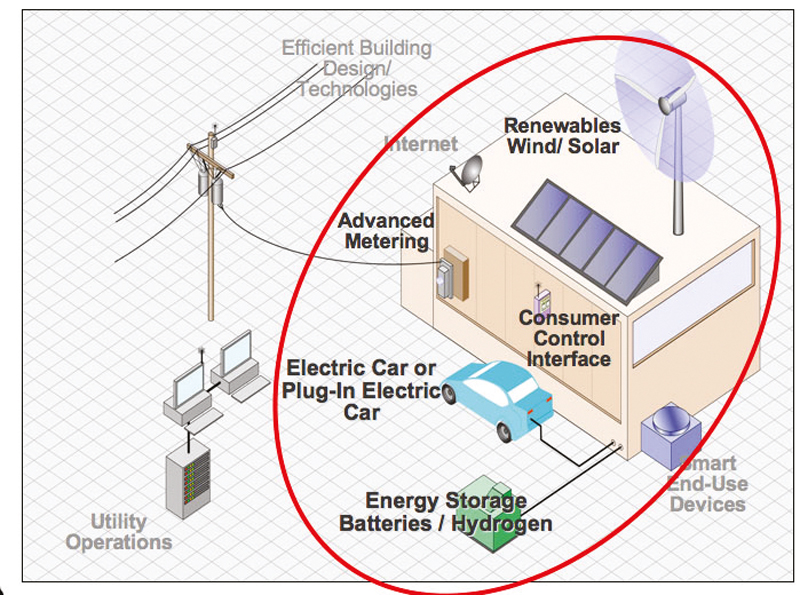 The utility filed a business case for the deployment of 5.3 million smart meters to all residential and business customers with less than 200kW of demand at any one moment. The programme, called Edison SmartConnect, projects total capital costs of about $1.3 billion – less than the plan's projected savings. SCE will pass on the savings to its customers.
SCE believes new rates and demand response programmes made possible by its smart meter system could reduce peak demand by as much as 1,000MW as customers reduce peak electricity usage and shift some of their usage to off-peak periods when power costs less. Additional savings include lower labour costs due to the use of wireless data transfer from meters to the utility rather than manual meter reading.
The features and benefits of the system are claimed to include:
• Next-day availability of the previous day's energy use information in hourly increments via the Internet, and near real-time data available through a home area network link built into the meter;
• Remote service-activation technology, allowing customers who are moving to order their new service instantly instead of requiring a field service representative to attend on-site at a home or business;
• Open standards-based design and assured compatibility with the next generation of smart thermostats, display devices and properly equipped appliances that will be capable of automatically responding to customer energy usage and cost preferences;
• Assurance of long-term remote upgrade compatibility as technology advances are made that benefits customers and reduce their costs.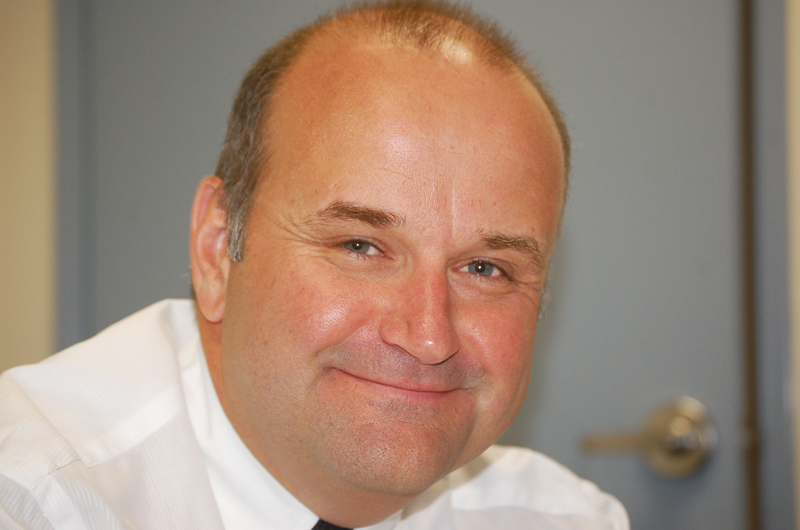 So as well as letting SCE take control of people's air conditioning, Kjaer and Pinsky see the technology as key to charging and drawing upon a vast network of distributed energy storage – in the form of the batteries in plug-in hybrid electric cars. It's why SCE and the Ford Motor Company have climbed into bed to carry out a long-term study on a fleet of specially converted plug-in Escape hybrids.
Ford CEO Alan Mullaly, speaking at a press conference just two weeks before BEST's visit to SCE, told reporters that he expected to see Ford plug-in in dealerships within five years.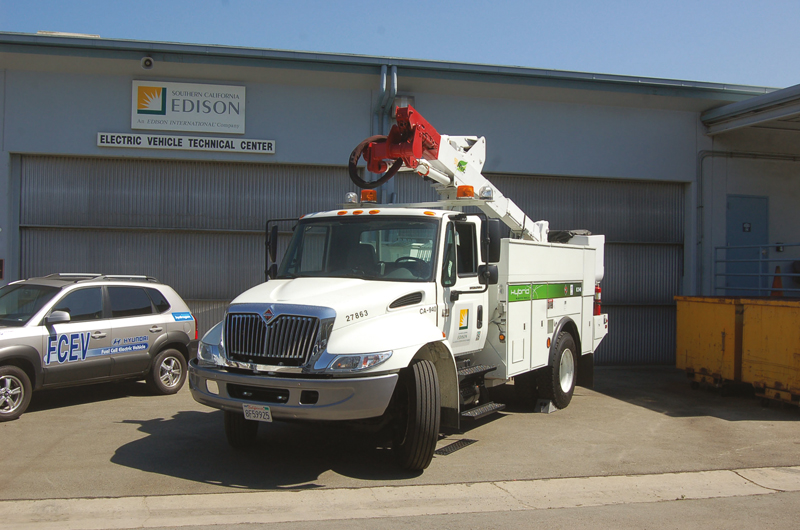 Toyota too appears to have changed its tune over plug-in hybrid introductions. Within days of the Ford/SCE announcement Toyota revealed it would be evaluating plug-in hybrid technology in California. Researchers at UC Irvine and UC Berkeley will receive plug-in prototypes as part of a project worth close to US$3 million aimed at studying the effects of plug-in technology on air quality and electricity demand in California. The California Air Resources Board is also participating, Toyota said.
It's a complete about-face from Ford's position earlier this year; and SCE, with its experience in operating vehicles, testing batteries and even converting vehicles to hybrid operation from the ground up, will be a perfect partner. It's already evaluated batteries for the Daimler Sprinter van using both lithium-ion and Ni-MH technology, evaluated batteries for A123 Systems, and provided a lot of the basics for the US ABC's battery testing handbook.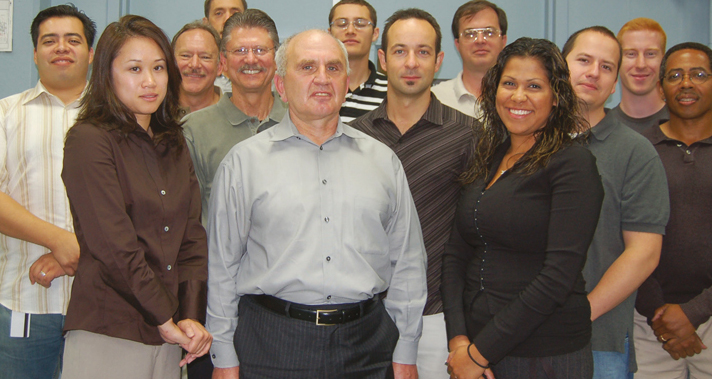 In collaboration with Eaton Power and Ford, SCE's EV centre has converted two heavy-duty maintenance trucks to hybrid operation. The vehicles have electric hydraulics, can export power, and can work silently at night in residential neighbourhoods. The centre is also fully equipped to evaluate fuel cell powered vehicles, and has workshops suitably kitted out to maintain them.
Kjaer and Pinsky fully believe that the 'smart meter' is the key to creating a mass market for PHEVs – spreading the cost of battery ownership between the car dealership and home owner, and at the same time making distributed energy storage a reality for suitably open-minded utilities. It's a vision that will be put to the test in the next few years.