"Anything better coming than three hours away from your AC brick?" asks the Editor. Not for a while – get a longer power cord and switch off your wireless card! That's what he did at Portable Power 2004 in San Francisco.
There's an energy shock coming. This time it won't hit you when you fill up your car's fuel tank or pay your home heating bills – in fact OPEC won't be involved at all.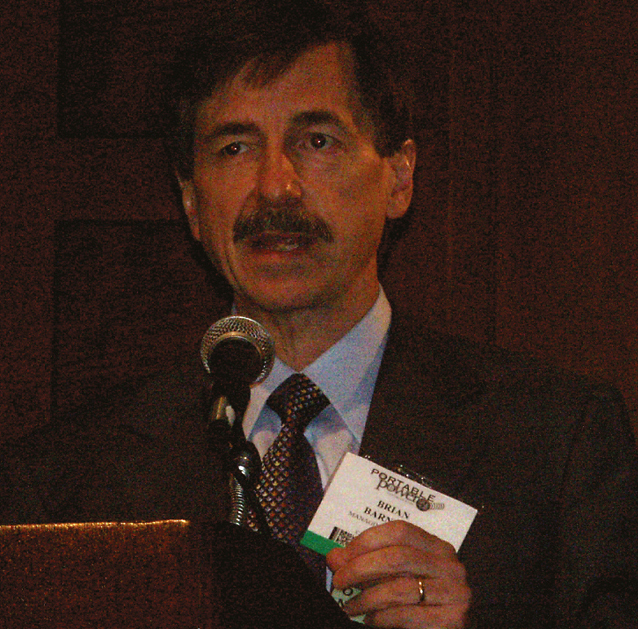 It's much smaller scale than that – it will hurt your PC. Are you kidding me? I hear you say. No, I'm only reporting what I heard at the Portable Power Conference in San Francisco last month – from Bill Mitchell, vice president of Microsoft's mobile platforms division. And maybe he's right.
My little iMac G4 looked positively clunky compared to the wafer-thin machines he pulled from his goodies bag. The thinner these machines get, the less space there is for the battery. And with all portable machines going wireless by 2008, the untethered experience is going to be short and very frustrating – especially if you've paid a lot of money for one of these new machines.
'Twas ever thus? Probably. I haven't attended Portable Power for several years – too many conference clashes, not enough major news – but this year a visit was necessary.
With the announcement from several manufacturers in the past year that Direct Methanol fuel cells are set to enter the market in 2005/2006, now was the time to come to a gathering of the wise ones and see what was real and what is hype, and whether lithium ion is facing its nemesis or whether there's anything else which will allow us to work unplugged – making good use of 'down time' at airports etc, when you could be reading a book, eating a sandwich or even talking to your fellow human beings.
And with major input coming from the Tiax group (the former Arthur D Little team) who really understand lithium ion, I wasn't going to be disappointed. The portable power business is now bigger than battery makers could ever have imagined. Led by mobile phones, followed by laptops, and now coming up behind a whole galaxy of products which will allow you to listen to music, watch your videos, navigate your way through alien cities and lord knows what else, the demand for stored energy is getting greater.
But making money in this arena has never been tougher. The number of products out there is truly staggering – nearly 620 million mobile phones are now made each year, and 90% of them are powered by lithium ion batteries. Laptop computers? A mere 40 million with 95% of them powered by lithium ion. You can see how digital photography has taken off – 60 million units last year. And coming up in the rear: the PDA, the techie nerd's Filofax – a mere 15 million units per year.
According to Per Onnerud of Tiax, the soaring output of the consumer electronics industry has resulted in a doubling of production of lithium ion cells, and demand could go up by between 20% and 30% this year.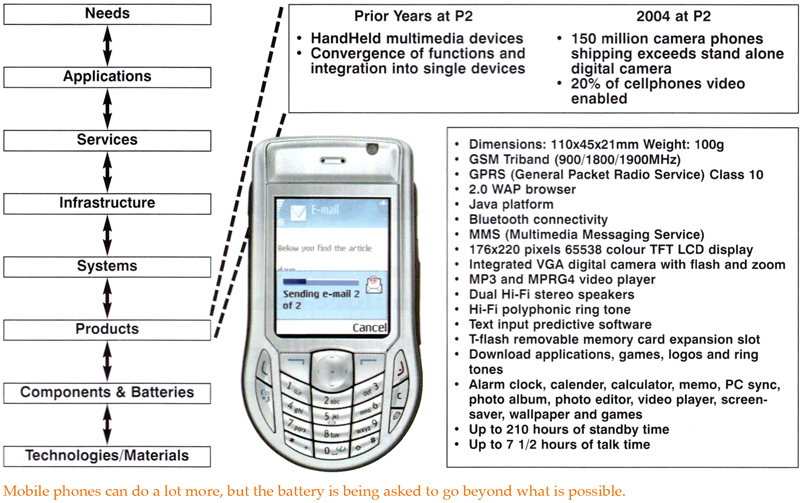 But it's not all good news. The price of one key raw material in the current generation of lithium ion batteries, cobalt, has risen; and with increased output has come, not unexpectedly, a few 'incidents' with these highly energetic batteries which have resulted in product recalls and questions being asked about safety generally.
Most people know it's not a good idea to leave a dog in car with the windows shut in the height of summer. But how many know what the consequences of leaving your lithium ion powered phone or laptop in soaring temperatures?
And there's the whole issue of run time – you won't get three or four hours of run time surfing the web at the airport because 'wi fi' is a very power hungry application, as I've learned to my cost. Seeking out the lounge seats at the airport near a power outlet is becoming a very competitive activity! So the lithium ion
battery industry is under more pressure than ever to meet the volumes demanded by consumer electronics manufacturers, to produce these volumes safely, to produce them at reduced cost (while some raw material costs are rising) and to develop and introduce batteries with improved capacity to meet growing expectations.
It's not a nice scenario. The electronics industry is behaving like a manipulative partner in a troubled marriage – "if you won't deliver the run time, I've got someone lined up who can." That someone is the fuel cell industry. But is the fuel cell business a real white knight or a hopeless sham? And is the battery industry jumping through hoops and shaping up to meet the needs of its ruthless spouse?
In three days, I got the answer: I think we're in for a lot of pain and disappointment. In these unequal marriages of power sources and consumer electronics, there has never been a greater need for understanding of one for the other, which accounts for why there were as many device gurus on the platform as there were electrochemists. The power source industry has to understand where the devices are going – or to put it more simply, is the digital lifestyle part of Apple's marketing speak, or is it something real?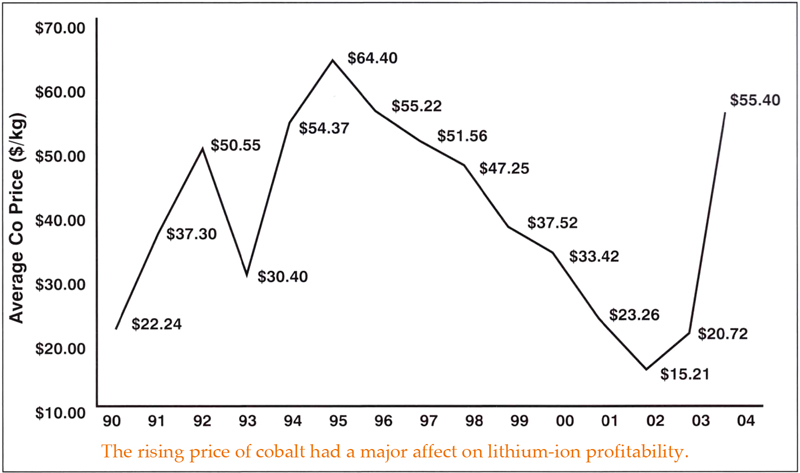 When a mobile phone was just a mobile phone, this wasn't even a question. But it's a very serious question now when you consider that some phones will play music, run video clips, capture still and moving images and play games and more.
It's about whether or not you believe in convergence of applications and functionality, or divergence and the development of more specialist products. The technical problem is simple. Complicated converged devices, like those coming out of Samsung Electronics, will make major demands on battery run time. The simple devices – about half the market given away for free by the cellular operators will demand much less – hence the phone with 80 hours standby time! Here's the choice for the battery maker: pursue the high-end market, or go for commodity lithium ion?
Don't allow your personal taste to influence your business decision. Expensive trainers are one thing, but did you know the mobile ring tone market is worth a cool US$1 billion? Absurd but true. As a consequence, I am in the process of deriving Woolf's law of technical investment – the more absurd the device, the greater the investment opportunity.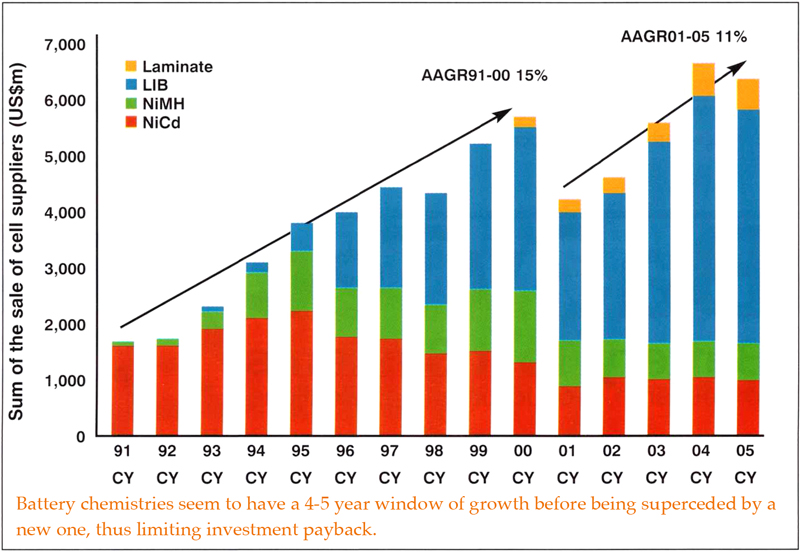 The dilemma for battery makers (of all chemistries) is to know which area to pursue. While convergence of functionality seems logical (PDA and phone), not everyone believes it will happen. David Kerr, a fast talking Irishman from a company called Strategy Analytics, is not a believer in convergence because, deep down, he doesn't see the major increases in battery performance which are needed to make it happen (i.e. a multiplication of capacity with a halving of weight and volume).
While there is slow growth in the 3G mobile market in the UK, Kerr questioned whether any of the devices meet all users needs. And who would really want to watch TV on such a device? Perhaps some major disruptive event (the next 9/11?) but precious little else.
Kerr had another reason to believe in the end of convergence. People are stupid. Mobile phones never used to crash, but now they're combined with personal organisers this happens quite frequently. Most people can't deal with overly complicated devices.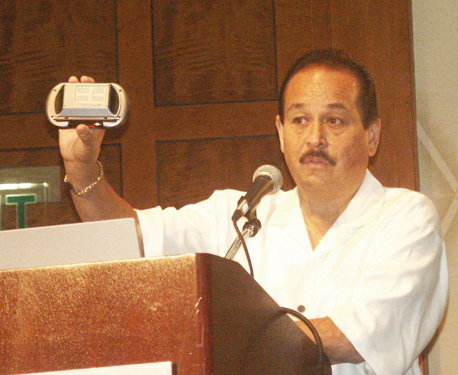 Tim Bajarin of Creative Strategies took a different view, but he's looking at business users. Up come the slides of PC sales. We've moved on from the days of road warriors to corridor warriors – hyperactive people rushing from meeting to meeting, ultrathin laptops in their hands and, soon, a voice-over IP phone pressed to their ears. Voice-over IP? Ever wished your cell phone could be your desk phone and seamlessly become your home phone and back again? It's all going to happen soon, and will stimulate the next lot of mobile handsets and their power sources. You'll never be out of touch.
Witness the spread of Wireless LAN in offices and even in homes. It's a lot easier for businesses to run their networks through a few 'hot spots' screwed to the ceilings of the 'Dilbert' open plan office, rather than run those messy CAT5 cables everywhere. So think how much easier it will be to run a phone network through the same technology. But all these phones will be cordless. Will the batteries be up to the job? If you're smart enough to straddle the great 'comms world' and that of electrochemistry, then you'll concur with me that the answer's probably NO. The beauty of cellular GSM is that it's really kind to batteries – transmission is in microsecond bursts and, if you're a good listener, hardly at all!
Wireless LAN is quite the reverse – attention-seeking, power-hungry technology. Where the lithium ion improvements are coming from to meet all this is not immediately apparent.
Hence the prognosis from Bill Mitchell (Microsoft). "Imagine if the fuel tanks in our cars were getting smaller. That's what's really happening. The thinnest notebook designs are trying to pack maybe 1100mAh into the size of an old fountain pen".
It's power management rather than improved batteries that will make the situation tolerable in the short term, and that's the only way we'll get a much-wished-for eight hour run time away from the mains from future PCs. And they will be pretty compromised eight hours. Mitchell seized the opportunity to talk about Microsoft's new operating system 'Longhorn' to take care of all of this – being able to optimise your laptop for maximum performance and maximum battery life. Apple have been doing this for years, but it's not the answer.
So what's the lithium ion battery industry doing, if anything, to meet customer demands? Its biggest issue is trying to find a way to stay profitable as raw materials costs rise and competition from China eats into declining margins.
Toshiyuki Nagaya of Sanyo made it clear that the current policy was to try to reduce cobalt oxide content by substitution with manganese, although he accepted that high temperature performance would be compromised.
What's really needed is a radical change of chemistry and of course, Portable Power 2004 was just the place to show this. Cue the lithium sulphur presentation. From my memory, lithium sulphur has been trying to break out of Arizona for quite a few years in a previous guise as Moltech.
In 2002 Moltech became Sion Power. The big advantage of sulphur is the chemistry offers a specific energy of 400Wh/kg, which exceeds that of current lithium ion by a factor of 2:1
To you, the portable electronics developer, the sales pitch is simple. You can get twice the run time with half the weight of battery, or twice the run time with same weight as today's lithium ion battery. And there are improvements down the line. However, today, cycle life is not as good as lithium ion but, say the developers, that's not unusual as the chemistry evolves.
The battery works well at temperatures between -60ºC and +60ºC. It's deemed safe and production of commercial volumes should take place in 2006, said Jim Ackridge, on behalf of the company.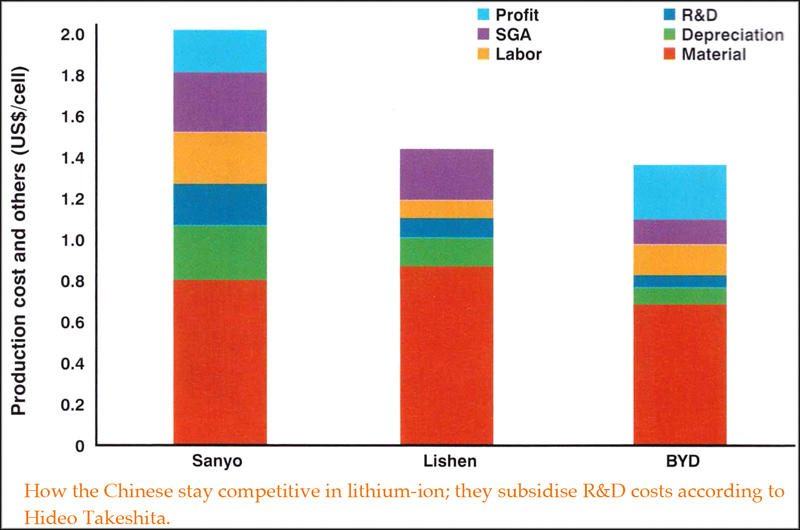 A production laptop battery offering 100Wh using cells with a specific energy of 350Wh/kg, offering more than twice the capacity of 40Wh devices, has already been developed. And if the cycle life can be radically improved, this is a very serious challenge to lithium ion. But a challenge even more impressive came from Steve Visco of Poly Plus Batteries, who is developing a lithium metal electrode for use with an aqueous electrolyte. Well yes, I thought, it will be over in a flash too until he explains that the electrode is encapsulated in a conducting glass. I was mesmerised by his video clips of the cell in operation – in essence you get all of the coulombic potential and none of the corrosion current, and a potential 1500Wh/l specific energy. It was the grand finale presentation, the last big firework in the lithium assortment, if you'll pardon the pun.
Visco, a materials research specialist form Berkeley Labs, has been involved in the development of lithium sulphur batteries too – but you won't find much in terms of background when you go to the Poly Plus website. It's still under construction.
How far away lithium metal is from production in volume is anyone's guess. The lithium ion market is so firmly in the grip of the Japanese that you seriously wonder how anyone could break into this closed shop. It's not just the battery makers, it's the producers of the raw materials – the graphite, the electrolytes – and that's before we get into the points of use, the consumer electronics industry.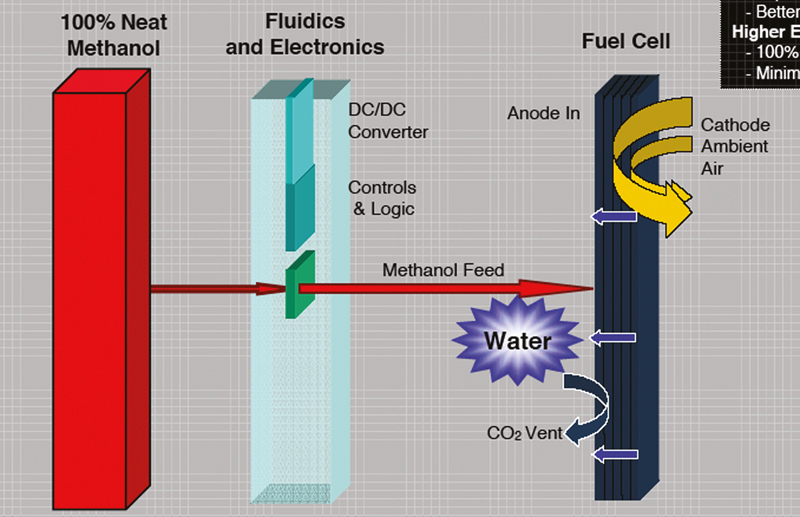 And one person who has his ears and eyes completely on who's doing what to whom and how much money they're making (or not) is our old friend Hideo Takeshita, who revealed some interesting facts about the Chinese battery industry. How are the Chinese managing to undercut their Japanese rivals so effectively, when lithium ion raw materials costs are the same?
In his 2004 analysis, Takeshita suggests that Chinese R&D is being subsidised by the Tianjin Institute of Power Sources, with depreciation costs being spread over a much longer period. Add the effects of almost zero labour costs and you can see why new names like BYD (now the number three world producer) and Lishen are eating into Sanyo and Sony's market share.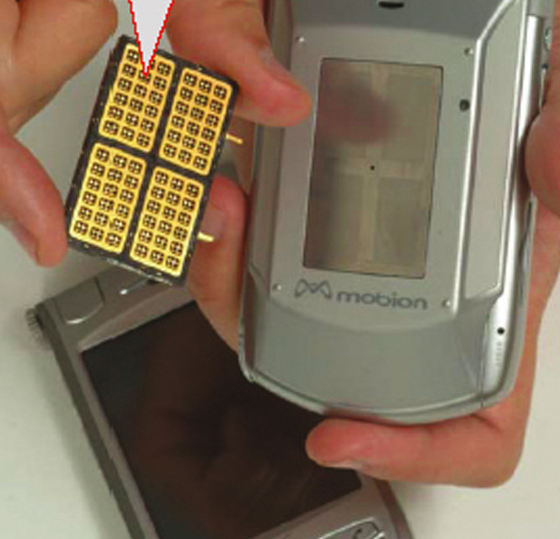 The fight back strategy from the Japanese is aggressive. They are speeding up output from their factories by a factor or two or three and directing their output at high-power devices such as power tools and UPS systems – a direct threat to nickel cadmium and lead acid markets.
While the past year or two has been good for the lithium makers Takeshita is not so optimistic for 2005, because of over-supply and raw materials price rises: 60% on cobalt alone. Cell prices are falling as are profits. And while materials prices were absorbed to begin with, followed by price rises, the overall direction is down.
It may take the Chinese a while to catch up with the masters in producing a high power lithium cell for power tools. Power tools have on average a 10C discharge rate; computer batteries 2C.
You begin to wonder whether even the Japanese will have sufficient fight left in them to invest in producing even better lithium ion batteries when their technical lead is eroded so quickly by their southeast Asian competitors. So perhaps this accounts for the interest in fuel cells and, in particular, direct methanol fuel cells. Methanol is a liquid that not only lends itself to simple packaging and distribution, but also raises little safety concerns in handling and/or disposal at the quantities needed for powering a portable electronic device.
The big technical issue with most of the direct methanol fuel cells being offered as prototypes on the market place at the moment is the aspect of water management, or balance of plant, i.e. how do you handle the water produced from the reaction of methanol and air in the fuel cell stack?
Until very recently, DMFC system implementations were complex, largely because of the difficulties associated with management of the fuel and, primarily, the water. The challenge for the DMFC system designer is to reconcile the target of using neat (100%) methanol in the fuel tank/cartridge – to achieve the greatest energy – density advantage-with the need for a sufficient water supply to the anode.
The mainstream approach to this problem has been to provide the water to the anode from the air-side of the DMFC, where it is a product of the cathode process. This involves a so-called 'active-system' approach, in which water collected from the cathode is pumped and mixed with neat methanol from the fuel tank to provide a dilute methanol/water mix as the anode feed. Imagine the complications of miniaturising all that pumping!
It was no surprise therefore to see a presentation from Alan Sourcy, the CEO of MTI microfuel cells, which has cracked this problem without pumping. The key innovations centre around fuel delivery to the anode and transport of sufficient water from the air cathode back to the methanol anode within the cell. The fuel-delivery mode enables fine-tuning of the overall flux of neat methanol from reservoir to the anode. This controlled flux of 100% methanol mixes at the anode with water supplied internally from the cathode, across the thickness of the cell, eliminating the need for water collection and pumping.
This new DMFC concept provides the basis for an attractive combination of 100% methanol feed and passive DMFC system. And it can be embedded in consumer electronics devices.
Toshiba's DMFC device by comparison was just a micro-plumbing nightmare of miniature pumps.
If the technical issues are difficult enough to comprehend, the issues with commercialisation are more so. If such a device emerges onto the market, where will you, the consumer, buy the methanol?
That's easy – MTI is working with Duracell, now owned by Gillette, so it's just a matter of time before these devices will appear on some fast-moving consumer goods display.
And will you be able to take it onto an aircraft? Well, that's what partnering with a commercial giant like Gillette is all about.
The attraction of 20 hour run time is compelling, but a straw poll taken from the audience suggested that DMFC-powered laptops and phones are probably ten years away.
Given the innovation taking place on consumer electronics themselves, such as less power-hungry displays, reduced leakage currents within processor chips and a myriad of things electrochemists don't need to know about, we can probably wait that long. Or can we? Laptops and mobiles may be getting smaller and smaller, but the time one spends at airports and in traffic jams just seems to get longer…