We are approaching the final milestones of the US Department of Energy's multi-billion dollar push to develop an indigenous advanced battery industry within that nation's borders. What has the US taxpayer got to show for the money? The Editor reports.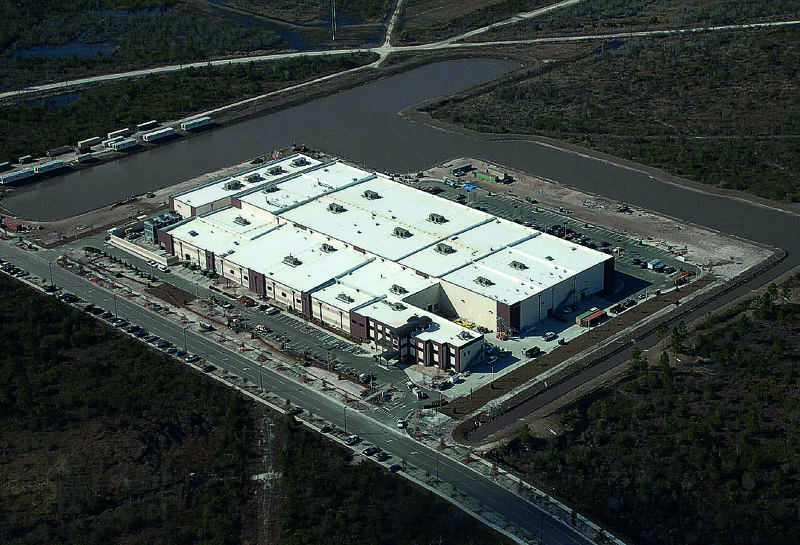 What comes first, chicken or egg? In the case of a hybrid and electric vehicle industry, the power source or the car? And with taxpayer's money driving US Government ambitions, where are the benefits?
Earlier this year, I sat through five days' worth of presentations from battery companies and electrochemists who sought to show what that had achieved with Recovery Act money— the stimulus money that America's great and good saw as necessary to pull the country out of an economic nose dive. Like all variety shows, some acts were better than others and from where this writer is sitting, it doesn't look like all the spending will amount to too many new electric car sales or jobs in batteries.
With publically quoted battery company shares in the doldrums, very low sales figures for Chevy Volts and Nissan leafs, which have had oodles of publicity and cash pumped into them, things don't look so hot for the patron saint of the battery industry— one Barrack Obama and his acolyte, Energy Secretary Steven Chu.
For my money, just the two players from the world of lead‑acid— the sector that got the least money out of the Recovery Act— East Penn and Exide—had the cleanest and simplest presentations in showing the benefits in terms of jobs, battery sales and even millions of dollars saved at the gas pump. The rest are a mixed bag of hope, fuelled scarily now it seems, by hype.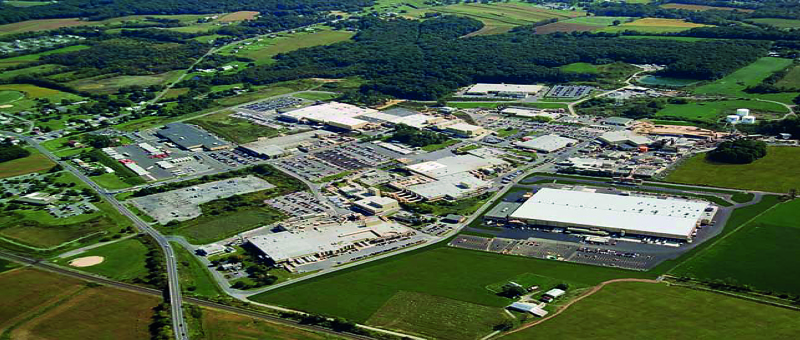 This writer believes these two companies have taken the lead from what's happening in Europe— they don't see large numbers of high price tag pure EVs coming out of dealerships quickly. But they are cognescent of what's happened with the Stop-Start and its probable rapid uptake in North America.
Thanks to Recovery Act money, the Ultrabattery, invented in CSIRO laboratories in Melbourne and fostered by ALABC support, is finally going to see the light of day in very large numbers. The US Department of Energy and East Penn have spent nearly US$36m in making this a reality so far to produce close on 3million Ultrabatteries per annum. It will have created more than 200 jobs at East Penn and should save an astonishing 200 million gallons of fuel at the pump once the Ultrabatteries are in place in sufficient numbers of microhybrid cars.
Exide's work, while not quite as leading edge as East Penn's, involves expanding the output of spiral wound AGM and flat plate battery designs, both involving advanced carbon technology. Again the battery designs are aimed at the microhybrid market, which from what the automobile sales figures are telling us so far, look like coming out on top in terms of a rapid return on investment.
Exide will have hired an extra 312 personnel at four of its battery manufacturing sites as a result of the programme— a figure that strikes this writer as extraodinarily high considering the productivity gains presently found in lead‑acid battery manufacture.
The stakes are higher when you see what the likes of Dow Kokam have already spent, US$161 million of its own money plus the same of the US Government's money.
And while the orders for EV batteries look a little thin on the ground, its Michigan plant should be completed this December.
The words "Elephant" and "White" do come rapidly to mind.
Other players have equally ambitious plans but are at an earlier stage of spending.
BASF for example, are specialising in the manufacture of cathodic material and quantities for 100 000 EV battery packs at Elryia Ohio and hopes to have the plant completed by 2014.
This writer is slightly baffled why one of the rare proven winners in the lithium‑ion battery industry, Celguard, even needed taxpayers' support to boost output at its North Carolina output but expansion has created another 200 jobs. So it qualifies.
If you've been worried about the supply of lithium carbonate, fear not.The DOE has been dutifully handing out money to Rockwool who own Chemetal… the 'lithium people' as its advertising states. A cool US$60 million is being spent. And its not obvious how many jobs will be created.
But it's very clear that job creation figures very highly in the minds of those making presentations to Government for funding— perhaps over and above the value of the technology being delivered. What the US DOE are in part underwriting is the manufacture of every material and every component in advanced battery production so that the USA is effectively self sufficient— should the demand come.
But one could argue that some US based companies are already operating successfully in the market. And further investments would form part of an ongoing business plan, wouldn't they?
Conoco Philips for example has had an ongoing business in producing graphitic material for Lithium‑ion batteries for some years. But with US$27m of DOE support, the company will be able to produce, from next year, 4 500 metric tonnes of graphitic material — enough, it calculates, for 2 million electric vehicle battery packs. The money has certainly been a source of stimulus to construction, but is it going to contribute to a fall in the cost of lithium‑ion battery production in the next few years, due to an oversupply in raw materials.
Standing out above all others is the simply massive US$0.5 billion dollars spend of A123 systems (half-funded by shareholders) to manufacture some 250 000 battery packs, year-on-year in just 15 months time. My question is, for whom? Granted the company finally got a contract from GM to supply battery packs for vehicles not scheduled to launch until 2015 but when you put this investment alongside all of the others, the US DOE has created competition and diversity of supply where no real market pull yet exists.
Some projects are already into an advanced phase of development. Toda America for one has already completed the first line of its lithium‑ion cathode production plant in Battle Creek, Michigan and could be 2/3 complete by next Spring. But where the demand is for the 4 000tons/yr capacity isn't stated.
Once you tease out the patriotism and question the market pull from the presentations, you do have cause to wonder. Take Johnson Controls— a market leader in many things automotive and a company that has been willing to plough US$300m into advanced batteries along with nearly the same amount again of the US taxpayers' money. Again the claim is made that the new plant in Holland, Michigan will be shipping packs in this fiscal year. And more than 115 jobs have been created. Divide all the money spent by all number of jobs created and each one has come at an enormous price.
If hardly any battery packs have been produced and very few vehicles sold, you can't expect many battery packs to come back for recycling, can you? But that hasn't stopped DOE and Toxco, the well known NiCd battery recycling firm from putting in a (funded) proposal to the tune of US$20m for EV battery recycling. It will be an issue (one day) but in this writer's thinking not today and probably not for a decade. But US$20 million is chicken feed in the overall scheme of spending.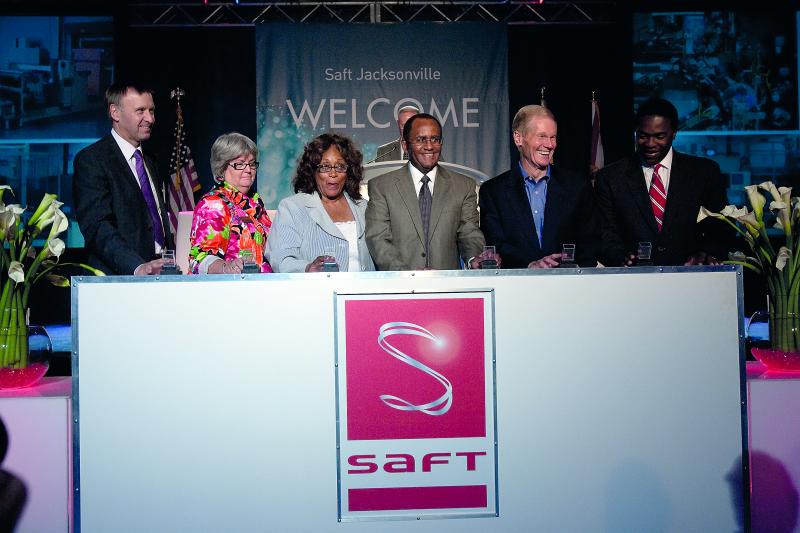 There has been a lot of wise investment— beefing up US national laboratories to take into account many of the finer points of boosting America's fledgling lithium battery industry. It has been written in these pages before that the USA currently has less than 2% of global lithium‑ion battery sales and that's in consumer electronics. Why should more than half the world's EV and hybrid vehicles move off on American-made batteries and packs— even if they are made in the heartland of US auto fabrication?
At the time of writing this, I had to turn down an invite to SAFT's grand opening of its new Jacksonville battery plant— another US$200m spent— but at least one knows not all the lithium cells will be destined for cars— a good many will be off to where they've always gone— the battlefield. The fact is there is no good reason that all these new plants are going to deliver products and profits— other than a wish to see that happen. There is going to be a lot of red ink on lithium‑ion battery making books in 2012 and a lot of what we call twiddling of thumbs, before the recriminations begin.