Only 2% of Australia's annual 3,300 tonnes of lithium-ion battery waste is recycled— as export options are clamped down on and stockpiling is creating potential landfill dangers including fires, environmental contamination and risk to human health, researchers are piling on the pressure to fund a solution.
Australian lithium-ion battery (LIB) waste is growing at a rate of more than 20% each year as a direct response to the increasing demand and uptake of portable and rechargeable electronic equipment and electric vehicles, according to the Canberra-headquartered Commonwealth Scientific and Industrial Research Organisation (CSIRO).
But CSIRO has warned in a new report that time is running out to tackle a looming LIB dilemma. Pressure has increased to find a home-grown recycling solution after it was revealed that one international shipping company banned the transport of LIB waste from Australia in view of the fire risk— putting Australia's reliance on export as a way out for end-of-life LIBs at risk.
According to CSIRO, the transport ban followed a "significant fire" in the Port of Colombo in Sri Lanka that was attributed to Australian LIB cargo en route to Belgium for processing.
This spontaneous fire burned for five days before it could be extinguished, an unnamed participant interviewed for CSIRO's report said.
"The investigation report has resulted in the shipping company involved in the incident no longer accepting waste or recycled LIB for transport," CSIRO said. "This outcome could have major repercussions for global shipping transport as options for freighting end-of-life batteries may be significantly reduced due to the potential hazard and fire risk threat of LIB. The safety and fire risks also have the potential to impact on Australia as it is possible that new regulations or decisions by transport companies to no longer accept waste LIB may force Australia to process LIB domestically rather than continue to rely on export for processing."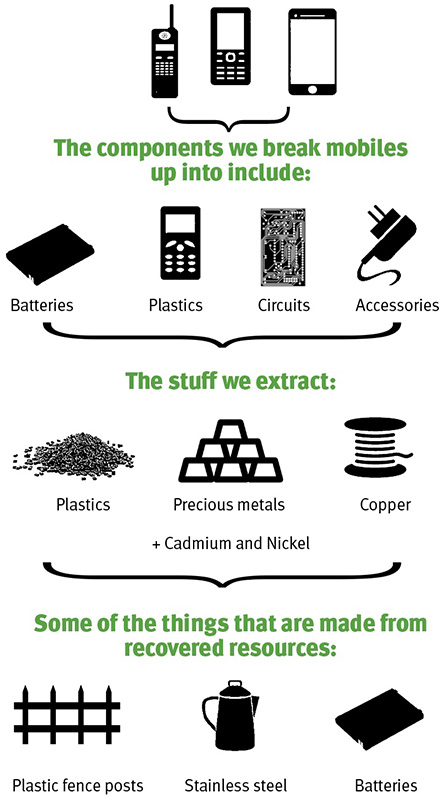 In 2016, 3,300 tonnes of LIB waste was generated in Australia but only 2% of this was collected and exported for offshore recycling, according to official statistics.
CSIRO, which is a federal government funded research agency, said LIB waste generation is forecast to grow to between 100,000 and 188,000 tonnes by 2036— but the majority of the country's LIB waste is currently disposed of in landfill, "which has undesirable environmental and human health implications".
In addition to the health fears, there is also an economic consideration. LIB waste contains significant valuable resources such as cobalt, lithium, base and other metals and graphite that could be recovered domestically and reused for new products. Instead, continuing to dump the waste could add up to an economic loss within the next two decades of between AUD813 million and AUD3 billion based on recent commodity prices.
According to a separate study referenced by CSIRO, Australia does have "adequate capacity" to manage and treat its overall e-waste until 2034, with the exception of Western Australia and the Northern Territory, where no e-waste recycling infrastructure currently exists.
Australia's lack of "an appropriate product stewardship programme and consumer awareness regarding recycling options" for LIBs are key issues to be tackled to boost the collection rate of lithium-ion batteries, CSIRO said. The current low collection rate "is reportedly limiting confidence and investment by industry into recycling infrastructure".
Meanwhile, CSIRO said general waste collection, transfer and management costs in Australia are already costly because of large freighting distances between major population centres, "without the additional impact of segregation of specialised waste streams such as LIBs".
Australia's lithium resources
Australia's lithium resources are exclusively hard rock mineral deposits primarily located in Western Australia. In 2016, Australia reportedly had the highest production and export of lithium, supplying 40% of the total lithium worldwide. CSIRO said: "It was also identified that the distribution of lithium wealth (countries that had the greatest economic position in terms of lithium production) was limited to four: Chile (52%), China (22%), Argentina (14%) and Australia (10%)."
Western Australia is the lithium-mining centre for the entire country and interest in lithium is growing from the mining sector and international investors.
Mobile phones, handheld batteries and consumer electronics, electric vehicles and batteries for energy storage are chiefly responsible for lithium-ion use in Australia. Current Australian EV sales are weak, and account for 0.15% of new car sales in the country, the report said. EV sales are forecast to grow at a "moderate" pace, with total sales expected to rise to 425,000 by 2030.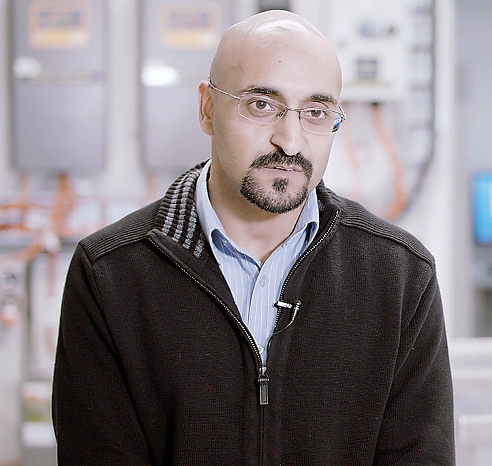 Dr Anand Bhatt, the research team leader for Advanced Energy Storage Technologies at CSIRO in Victoria, Australia told BEST: "Our work on LIB recycling is directly investigating an emerging problem and providing solutions before they reach a crisis point and that's the way we are engaged in this area."
"From CSIRO's perspective, the next steps are to develop a research based solution to handle a mixed waste stream of all lithium-ion battery types (there are currently around 14 different varieties) which is not just focused on cobalt recovery, but also looks at extracting all the other materials— such as lithium, electrolytes, graphites— to maximise the recoverable value and also be able to cope with changes in how the batteries retail market evolves," Bhatt said.
"Currently, LIBs such as LifePO4 based systems are hard to be recycled as they do not have cobalt in them and depending on the actual process, can sometimes interfere with the chemical reactions needed for the metals leaching etc."
"Our challenge is, of course, having a solution that can handle Australia's unique conditions such as population density, environmental issues, transportation distances etc. As part of this, we will be working with the industry to get a solution ready that is transferrable to the market, as well as enabling this transition by providing science solutions to the industry to help them create the new processes onshore."
However, new recyclers are emerging in Australia, including lithium-mining company Neometals in Western Australia, which has established a pilot-scale project ahead of plans to build a commercial lithium battery recycling plant in 2019.
Neometals has already been running a lithium battery recycling pilot plant in Montreal, Canada and is in the process of commercialising the technology and developing plants in Australia.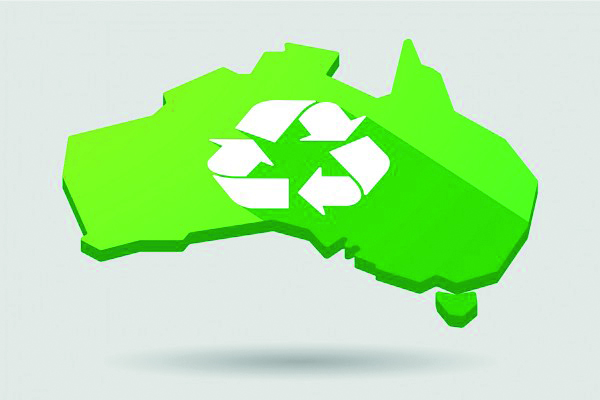 Meanwhile, mining companies are lobbying Australia's leaders to support the development of a global battery development hub in the country.
Industry priority
A recent report from Australia's Association of Mining and Exploration Companies (AMEC) called on the federal government to declare battery minerals processing an "industry priority"— and use tax breaks and other incentives to entice global industry giants to the country to kick-start a domestic battery industry.
The mining chiefs said the move could see Australia grab a multi-billion-dollar slice of the "lithium value chain".
"With government engagement and leadership, Australia could take the lead in the development and delivery of lithium-ion batteries," the report said.
Previous studies conducted for AMEC "identified that the currently AUD165 billion ($124bn) global lithium value chain would grow to a conservatively estimated AUD2 trillion by 2025".
Australia could capture an estimated AUD10bn of the total value in the next eight years without government and industry cooperation, the report said. "However, if one more step was taken down the value chain into electro-chemical processing, by 2025 Australia would have a share of a further AUD297bn."
AMEC said attracting an international battery producer to minerals-rich Western Australia would "cement Australia's position in the battery supply chain".
Federal and state ministerial-level trade missions should be sent to countries such as China, South Korea and Japan "to attract investment in Australia", AMEC said. "Currently, mining and mineral exploration companies are undertaking these discussions alone and in an ad hoc fashion. If Australia's opportunity is to be realised, the weight of coordinated ministerial and government strategic engagement is needed."
---
Batteries in cross-hairs of new Australia waste policy
Australia is set to divert 80% of its waste from landfill by 2030 under a national strategy expected to be confirmed by the federal government by the end of 2018.
The ambitious proposal, which also aims to tackle mounting battery waste, follows the publication of a strategy document earlier this year— 'National Waste Policy: Less waste, more resources'.
The document was initially backed by Australian federal and state environment ministers, in November 2009, to set Australia's waste management and resource recovery direction to 2020.
Ministers said they would be "fast tracking the development of new product stewardship schemes for photovoltaic solar panels and batteries".
According to a recent report in the Sydney Morning Herald, a "working draft" of the final policy "sets out a target to reduce the total waste generated by every Australian by 10% by 2030".
---