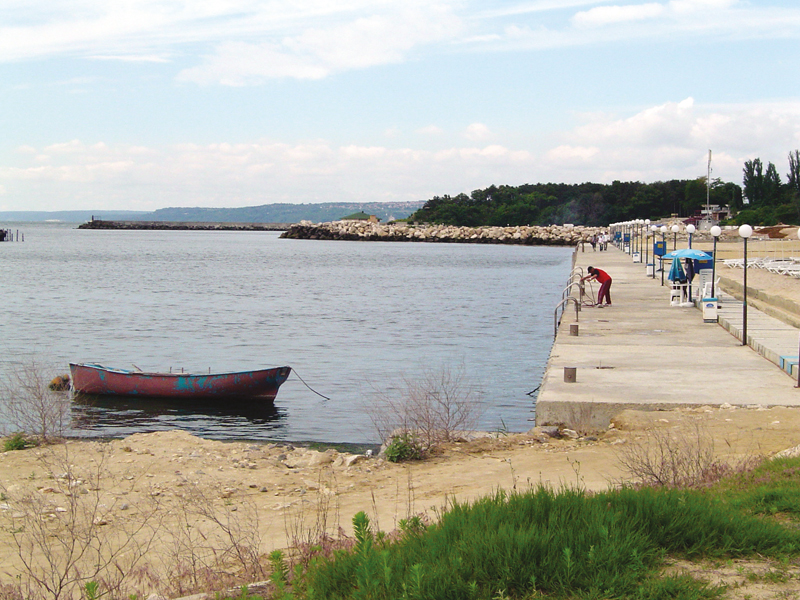 Lead-acid battery scientists conducting research relating to the real challenges and issues facing the industry were happy to discuss topics from 9.00am to 6.45pm without being distracted by the sun, sea, sand and low cost beer which could be found in Varna, says Mike Weighall.
In the first of two reports from Labat, Mike picks up on papers that appealed to him and hopefully, other Pb officiandos who could not be there.
With all the talk of hybrid technology taking place on the other side of the world – Tony Ferreira of Hollingsworth & Vose presented an interesting and totally different concept at Labat for a "hybrid" – one between a gel and AGM VRLA battery. This uses non-dried precipitated silica (NDPSS) instead of fumed or colloidal silica.
The silica particles are larger, and it takes longer to form a gel. The silica concentration is from 3% – 5%, and the silica-containing electrolyte can be used to fill and form the plates in the unformed cell, or simply to fill a cell assembled with formed plates. The separator is a key element as it acts as a filter to increase the concentration of the silica in the acid so that the gel is formed.
The gel is formed inside the battery by silica particle filtration and the rise in concentration of the sulphuric acid during charging. The separator needs to be of the AGM type, the gel is not formed if microporous separators are used. Stratification is prevented and the IR is improved compared with a conventional gel. This "hybrid" VRLA battery with its new electrolyte immobilising technique could be used in all battery types, but may be of particular interest for traction motive power, large stationary batteries, and specialty monoblocks. It enhances the high rate discharge characteristics compared with a conventional gel battery, and overcomes the stratification problems often experienced with AGM VRLA batteries.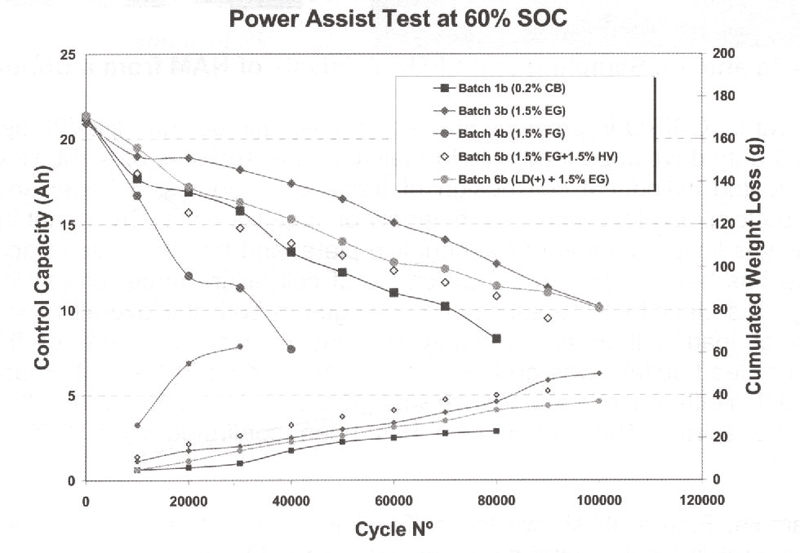 It is well known that for hybrid electric vehicle applications, the short lifetime of the VRLA battery in PSoC duty deters the use of lead-acid batteries. J.Valenciano of Exide Technologies, Spain presented a paper concerning the use of graphite and fiberglass additives in the negative plate for improving high rate partial state-of-charge (PSoC) cycle life.
The aim of these additives is to maintain a conductive network throughout the negative plate material, especially at low states of charge, and to increase the effective electrode surface area of the plates. Exide used 6V 20Ah spiral wound cells to compare the effect of high SSA graphite, microfibre glass, and higher organic expander loading. This showed that it was possible to improve the cycle life when submitted to the EUCAR Power Assist Life Cycle Test Profile @ 60% SOC. 1.5% graphite with high SSA gave the best results. In all cases, end of life failure was due to negative plate limitation. Graphite fibres (low SSA) gave no improvement and were very expensive. The results supported evidence of the relationship between the specific surface area of the additive and the PSoC cycle life. It was concluded that the best combination of initial performance and PSoC cycle life is obtained with a lower PAM density and adding high SSA graphite (1.5%) to the NAM, as shown in the graph. Thermosealed modules further extended cycle life.
(In the graph legend: CB = standard carbon black; EG = expanded graphite (high SSA: 24m2/g); FG = flake graphite (low SSA: 9 m2/g); and HV = microfibre glass).
Manufacturers' Toolbox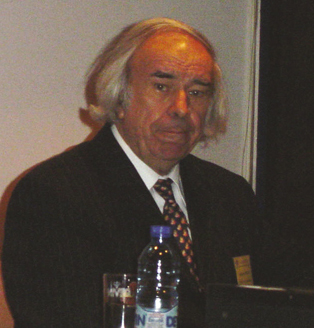 Professor Hans Warlimont presented an excellent paper concerning his engineered composite grids. This topic was discussed in the Winter 2005 issue of BEST magazine, so I will just say that I loved the idea that this grid production technique offers the battery manufacturer a "toolbox" to enable them to design their own grid composition for each application. Different alloy compositions can be built up on the core of the grid so that for example pure Pb-Sn and tin rich barrier layers could be included for corrosion resistance. The final coating could be e.g. 1-2% Sb for PSoC operation, 1-1.5% Sn for deep discharge. Grid weight could be reduced by up to 30%.
Let there be light
Marian Perrin presented a paper concerning the ABLE project, in which an advanced lead-acid battery with an optimized management system has been developed for the photovoltaic (PV) application. It is interesting that the SGTP (Strap Grid Tubular Plate) developed by IEES (CLEPS) in an earlier ALABC programme has found an outlet in the PV application. The battery is a key component, being 50% of the life cycle cost. It needs to be low maintenance and robust, with a long life. Tubular plates are technically the best for PV, but are expensive. The SGTP has improved efficiency, stratification and shedding.
The optimum shape of the SGTP increases the contact surface and reduces the electrical resistance. A continuous production process is also feasible (die-cutting from a rolled sheet). Deep discharge performance is intermediate between tubular and conventional batteries. On the PV cycling test, a cycle life of 500 cycles has been achieved, compared with 250 cycles for batteries with conventional tubular grids. Some problems remain. Initial problems with corrosion of the strap/collector were resolved by increasing the lug thickness. Some failures occurred because of poor active material filling, and this needs to be improved. This should be achieved as the manufacturing process is scaled up.
The power of the Press
Finally, it is worth noting that not only do people read the articles in BEST magazine, sometimes they act on them as well. My article in the Spring issue of BEST magazine ("Renaissance for lead-acid") had inspired Professor Tabaatabaai from Niru Battery, Iran to experiment using a bipolar grid with a graphite foam structure. Tabaatabaai had previously worked on metallic foams, but they were very expensive. His current work uses a non-conducting graphite foam with 90-95% porosity. The foam grid was galvanostatically plated with pure lead using a fluoroborate bath. The current collectors were manually pasted using a PbO-PbSO4 based paste from an industrial source. Sealed batteries with AGM separators were made, subjected to the normal tests (DIN & JIS) and compared with conventional batteries. It was shown that the foam grid could be used as a suitable current collector for high rate discharge conditions. The active surface area of the foam grid was higher than that of lead grids, and the plates prepared with foam grids gave a higher active material utilization. Obviously this work is still at a very early stage, but it will be interesting to see if it develops any further.

Mike Weighall can be contacted by e-mail at mjweighall@battery1.demon.co.uk