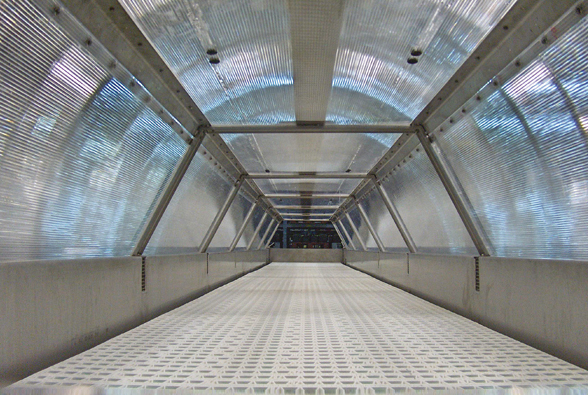 Hugh Cullimore combines business with pleasure* and looks in on at battery equipment supplier on the eastern border of the European union.
When I first became involved with the battery industry some twenty-seven years ago, I was impressed with the large number of private, family run companies which had captured a niche market as suppliers to the battery manufacturing industry. As we all know, since then there has been many take-overs and mergers, some successful, some less so.
It is heartening to discover therefore a family-run business which has flourished in its own country and, on the back of its success, is now setting its sights on the export market.
SERWIS AKPiA is located in Poznan, a major city in the west of Poland, only a few hours from Berlin. It was founded in 1984 by Managing Director Roman Dlugi, and his wife Dorota, now Financial Director. Roman gained experience as Chief Engineer Officer at the company Heat & Power Generation Plant in Poznan. The couple still own and run the business with the assistance of their daughter Barbara and a team of sixty management and staff.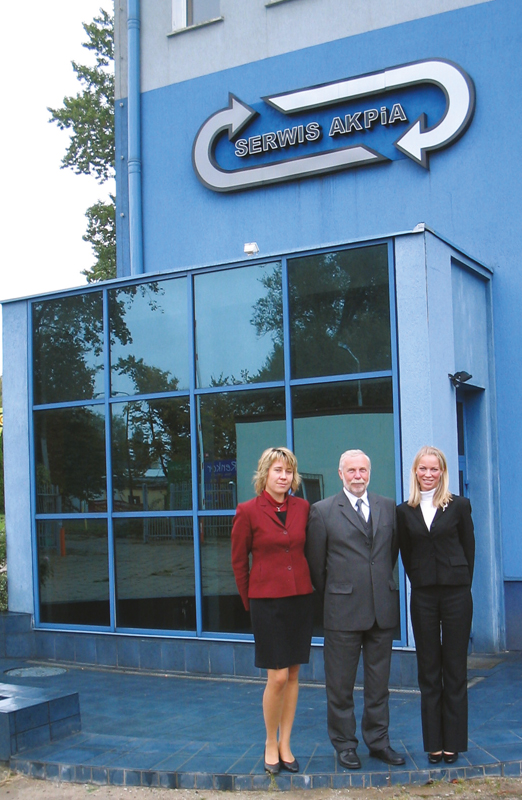 SERWIS is Polish for service and AKPiA stands for apparatus, controlling, measuring and automation. This is where the company started, as a supplier of production and measuring equipment, power engineering auditing and management, and related maintenance services to industry, activities in which they are still very much involved.
As part of this work they became a supplier to the battery producers in Poland, providing them with services and equipment for battery production. It is at this point that SERWIS saw an opportunity to make improved formation tanks and sold them to plants in Poland and elsewhere.
Although individual elements of their formation equipment can be supplied on request, the real benefits of the SERWIS design are contained in their three-in-one integrated formation tank. This combines the water reservoir, cooling water system and exhaust system in one formation unit. Each tank has covers which can be automatically opened yet their construction does not interfere with the DC installation. Moreover, each tunnel can be connected to a central exhausting system.
As you might expect from a company with a history of energy auditing and management, efficient use of energy is high on the SERWIS agenda. Compared to a standard bath with central exhaust and cooling systems, the SERWIS three-in-one unit consumes less electricity, less water and guarantees a very stable formation process. And it only occupies the same floor area as a standard bath.
In spite of these advantages, the company says the cost of the integrated tank is comparable to standard formation tanks together with their separate cooling and exhaust systems and they can offer short delivery times.
The efficiency of battery formation depends on the ability to remove heat emitted during the process. For this reason, in the SERWIS design water circulates in a closed loop but with freely located reservoirs, while central distribution ensures equal delivery of water to all baths which is particularly important where cooling systems are spread out.
SERWIS also supplies rectifiers and the complete power engineering and electrical infrastructure required for battery formation. Visualization screens and conveyor systems are all part of the SERWIS package. Here too, an imaginative approach to energy saving is adopted in their latest development, a buffer which feeds batteries by gravity rather than electrical power.
In addition the company specialises in the modernisation, reconstruction, overhaul and repair of battery production equipment such as COS machines, filling machines, assembly and levelling lines. This work is backed up by their in-house engineering facilities and is often provided as an on-going maintenance agreement that can be quickly called on to minimise machine down time.
Other specialised equipment such as high voltage battery testers, evaporation chambers, moulds and cutters for grid casting are also supplied. Throughout these activities the company shows a dedication to quality and reliability which is impressive.
A different area in which SERWIS is involved concerns energy from renewable sources. A subsidiary within the group is producing biomass straw briquettes and wood chips as fuel for heating stoves and furnaces. It is obvious to see when travelling through Poland's largely rural landscape that these environmentally acceptable products are in plentiful supply.
Poland has clearly had a chequered economic history but today there is a renewed energy in the air which reflects a determination to compete with its more affluent neighbours. At present a relatively high level of unemployment and a low cost of living undoubtedly help to keep prices down. This may change now that the country is in the European Union, but Roman Dlugi is fortunate in having a further advantage.
Barbara and Agnieszka, his attractive sales team, have an excellent command of English and a ready smile. When it comes to seeking business further afield, SERWIS is well equipped to explore new horizons.