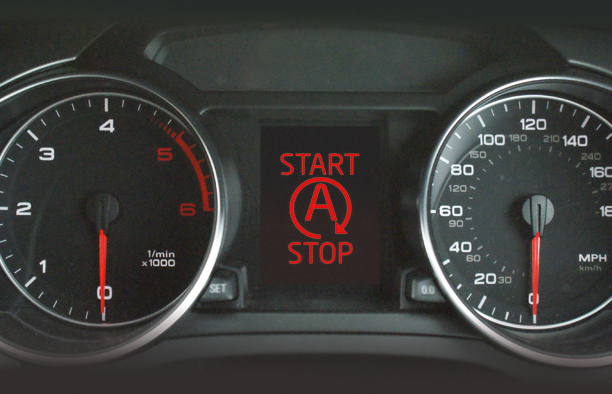 Microhybrid energy storage systems come under scrutiny at AABC Mainz, as well as all the usual imponderables. Editor Gerry Woolf cuts through five days of presentations and distills the best of the meeting here.
It's not even been six months since the hybrid and electric vehicle circus (aka AABC) met in Pasadena but here it is again in Germany— the heart of the European automotive market. And we're at an entirely different event for sure.
Microhybridisation— the European Automotive industry's answer to the European Union's tougher emissions requirements is a reality and Dr Anderman's prestigious event is not the same monoculture chemistry (a lithium‑ion event) as it was in America.
Speakers are allowed to talk about lead-acid for a start ! Even automakers say things like 'lead's not dead' in their talks. Welcome to the real world. And unlike Pasadena, there's a parallel conference track on supercaps as well. Everyday in every way, the issues and the science and technology concerning electrified cars is getting more and more complicated, and the predictions?
This writer believes that while the lithium‑ion debate was important for the future market, what really grabbed attention for nearly everyone was the microhybrid— the market already exists and if numbers are to believed, it could account for 60% of all new car registrations in Europe by 2015.
The microhybrid in Europe however isn't a customer choice like choosing the diesel option or the turbocharged gasoline option— it's a given. A second generation of microhybrids is emerging— vehicles with the ability to glide or "sail" to a stop and for the first time, have proper regenerative braking.
But there's a worry. A very big worry, which those of us who've had the pleasure of driving vehicles equipped with stop‑start already know— dynamic charge acceptance— the incumbent lead‑acid system's inability to accept charge after multiple stop‑start event. Which means stop‑start doesn't happen and you don't get improved fuel economy.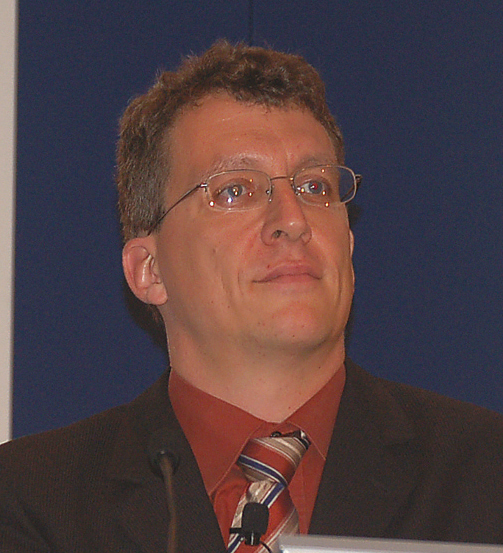 The issue was raised by Ekhard Karden of Ford Europe, the company's long established electrical systems specialist and stickler for keeping costs as low as possible.
Observant drivers notice that stop‑start doesn't happen after you've crawled along the notorious M25 in the UK following a traffic accident for example, or you've reached the traffic lights on a wet dark evening… the lights are on and so are the wipers. Stop‑start does not happen.
The battery management system steps in to protect the battery so that a further cranked start can be guaranteed.
The automakers already know that dynamic charge acceptance degrades in early service life in both the more expensive AGM battery designs and the budget improved or enhanced flooded battery designs. You get less stop‑start from a new model in weeks after taking ownership of a vehicle so equipped, So what's the answer?
Well it seems Dr Karden doesn't want to spend any more than he has to on electrical components. He's hoping that the lead‑acid battery people can keep improving their products but he's a hard task master: he wants (you can guess) more cost reduction on the improved flooded battery, carbon anodes and these batteries to perform more like the more expensive AGM variety.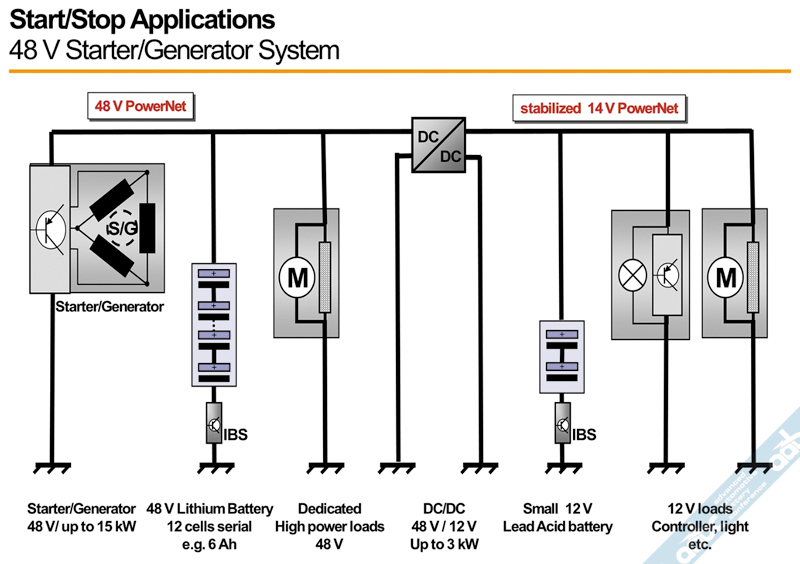 Unfortunately there were almost no lead‑acid battery representatives to comment, save for Allen Cooper and Geoffrey May with the ALABC contingent but neither piped up with a 'No Problemo' response. Very wise. The rest of the lead–acid world were in Bulgaria discussing the finer points of lead-acid battery science. Can it be done?
But in another presentation, just a day earlier in the super capacitor arm of Anderman's meeting, Maxwell technologies were able to show that there was a very, very simple answer to overcoming the concerns about DCA.
You incorporate a supercapacitor into the system. And PSA is doing just that in its budget vehicles using a Maxwell device in the Citroen C4 and the Peugeot 308 with starting system developed by Continental ISG.
You don't need a large device either— a 1 200F module with just 5Wh/kg energy density, not only improves the stop‑start performance but it actually improves the battery life, because it's the high energy throughput supercap that is bearing the brunt of the stop-start duty.
The lead‑acid battery does what it does best— supporting the hotel loads. Vice President of Maxwell's business development Michael Liedtke did his best to persuade the international "hoi‑poloi" of the supercap world to take a look at these automobiles and experience the smoothness of the stop‑start process.
But the message on supercaps in getting through to some aspects of the automotive industry: the company produced its millionth device in December 2009 and its second millionth a year later.
One outlet is a battery free Engine Start Module: an easy to install solution to enhance starting reliability in mission critical truck & bus/transit environments for engines up to 15L.
By incorporating its ultracapacitor technology into an industry standard Group 31 form factor, Maxwell has developed a never before seen solution to improve efficiencies, create a more reliable fleet of trucks & buses, reduce downtime & service costs, and improve return on investment.
The technology offers 12V system voltage, 16V maximum start voltage, up to 1 900A starting current, and a 15 minute recharge. There's a 24V Europe version coming soon.
But electrical systems maker continental ISG is thinking even more sophisticated starter and battery technology for the microhybrid, raising the DC bus to 48volts (not 42) and incorporating a 6Ah lithium‑ion battery into the system.
This system would offer far more than today's start‑stop including engine off periods as the car slows down, a boost function to prevent stalling and 'jerk prevention"— a quaint term to improve the smoothness of three cylinder engines— this is almost a mild hybrid. And it couldn't be done by lead‑acid alone; Rainer Knorr of ISG calculated that even using lithium‑ion systems, the battery would have to be changed as much as 9 times, over a period of 5000 cold starts and 250,000 stop‑starts.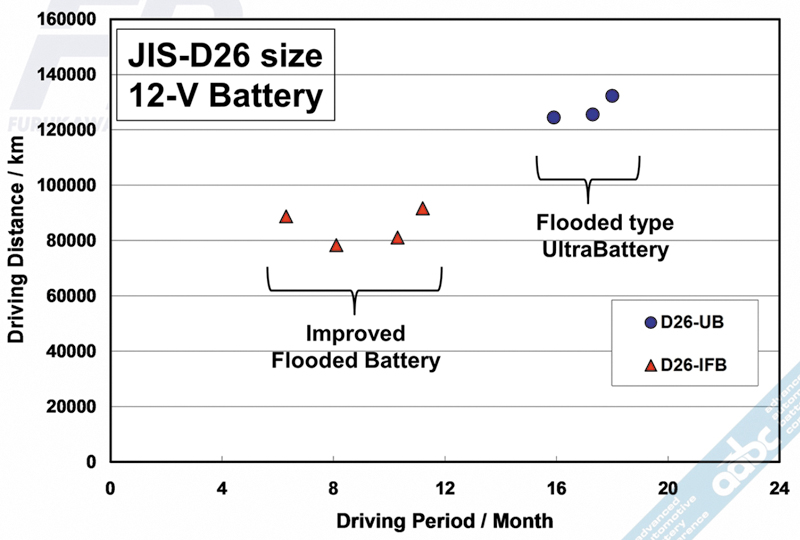 Of all the products that this writer would have thought would have been perfect for the task in hand, the Ultrabattery, which has been written about countless times here in BEST would have been a winner. It's been in the hands of Furukawa battery in Japan since 2004 and East Penn since 2008. It hasn't gone mainstream just yet despite the company having developed both flooded and valve regulated and even large stationary type batteries.
It more than out‑performs standard flooded and even improved flooded batteries on a 17.5 % DOD discharge test and in cycle life test and it wipes the floor with standard flooded and improved flooded when it comes to dynamic charge acceptance. Isn't this the great weakness auto makers can see today?
Is it the perfect retrofit technology for today's questionable stop‑start batteries… you'd think so, wouldn't you, but Furukawa won't be doing mass production until later this year and the company says they will be appearing in European vehicles.
The litmus test for this author was Furukawa's test of a flooded ultra battery in a Suzuki Swift working as a taxi— always a tough regime.
The company compared an improved flooded battery running the start stop duty cycle compared to a flooded type Ultrabattery… the Ultrabattery lasted twice as long (16-months) compared to the improved flooded designs, which survived just eight months.
Even supercar maker Porsche is looking at adding something else to the lead‑acid system for its future auto electrics to simply stabilise the power network. And it's obvious why— the DC voltage sags as the frequency of stop‑start increases. It would seriously upset customers if the stereo system shuts down during stop‑start periods.
Here again the answer was simple in electrical terms. You just put a lithium‑ion battery in parallel with the lead‑acid system. And the benefits are, putting it crudely, bloody obvious… the charge acceptance is better than lead-acid, the discharge profile is better.
This is another option for automakers who need to make stop‑start more robust. Porsche could easily lose the cost in its luxury price tag. Fiat? We're not so sure.
Reading between the lines of every car makers' presentations, there's more than a little doubt that lead can make the grade for the next generation of Microhybrids and they demand too much.
Here's what BMW said: "Improved flooded to reach AGM performance levels but at a lower price. AGM…more cranking, better charge acceptance."
And if lead doesn't make the grade? It's easy, there'll be plenty of lithium‑ion players only too willing to deliver up an offering at an excellent price, just to stay in business.
The fact is the first generation stop‑start energy storage system doesn't really make the grade now (it meets EU standards but not real world performance) but the customer is not sufficiently aware to complain or question.
Karden and the assembled panel refuted the need to adopt supercaps in Microhybrid systems for the time being— too expensive and Menachem Anderman took the same view. So what are PSA doing?
Maybe good innovations have to trickle up sometimes? What annoyed this writer is that the auto industry is taking such a penny pinching approach in improving the Microhybrid and not giving the customer something tangible.
In years to come, we'll look back at generation 1 of these vehicles and recognize what a technical lash up they were in order to meet legislative requirements. But there's now a chance to deliver something that gives benefits back all round, to the customer, the environment and the bottom line.
If lead is under pressure in the Microhybrid market, you'd think it's a non starter for anything stronger wouldn't you? But the Advanced Lead‑Acid Battery Consortium don't give up easily.
Reminiscent of the work it did back in the early part of the last decade, the ALABC are back in the process of retrofitting yet another Honda hybrid with a VRLA battery pack, this time working with Banner Batteries. They've come up with a battery pack using 56 small 6Ah prismatic VRLA cells which works with the same electronics and cooling system as is in the Honda Insight already. The integration of lead‑acid is an exemplary piece of engineering.
The cells can be made with standard equipment the lead‑acid industry already possesses.
The lab test shows the battery could deliver 76% of nominal capacity after 52 000 cycles.
But the presentation, made by Geoffrey May of Focus Consulting, lacked the killer punches.
What's the benefit to the auto manufacturer, the end customer or even the lead‑acid battery industry?
Just how many more mild hybrids might be sold if Honda went for the proposition? We're never told. The presentations are all too gentlemanly— "never mind the elegance of the technology— how much gov'nor, can we save a few bob on the price?"
And the car isn't even road tested yet. The lead‑acid system challenges the position of existing NiMh, whose manufacturers either don't wish to present advances in or don't have any to present, but these batteries take the lion's share of today's and maybe tomorrow's hybrid battery market.
If there were some fundamental interruption to the supply of nickel‑metal‑hydride, this author predicts it would only hasten the introduction of lit hium‑ion.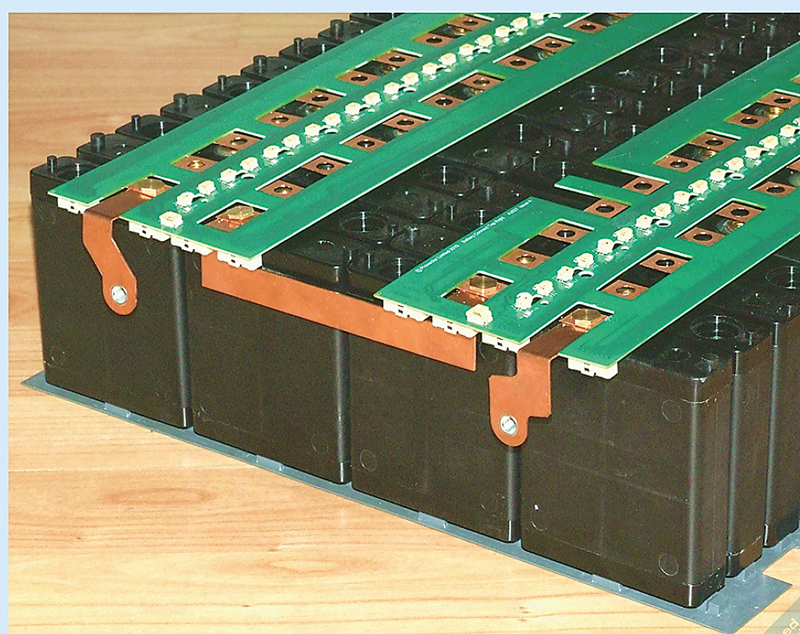 But if something dire happened to lithium‑iron, such as the spate of fires that have taken place in China— in taxis using lithium‑ion phosphate batteries (so called safe technology), would western manufacturers suddenly adopt lead‑acid batteries for advanced hybrids? That's the wishful hope. The PR hush up will be enormous, to begin with, but after a dip in sales, it would be business as usual. I'm not sure where the lead people are going with their advances anymore.
In direct contrast to ALABC's homespun cell pack and integration approach for a chemistry that's more or less orphaned in the future, it's clear that some manufacturers are showing prowess at doing what they do best— producing worry-free components which auto makers can integrate into their vehicle designs.
Dr Volke Hennige of AVL presented an unashamed promotion of the company's ability to make very nice parts that fit together beautifully, where thermal management has been taken into account battery monitoring is dealt with. There was no presentation of new ideas, no pushing the boundaries of what can be done. The presentation simply said, "we build battery packs so you don't have to".
In the decade or so that the AABC meeting has been in existence, the business has matured.
You know this when people start pushing standards. And this was the centerpiece of Volkswagen's presentation. Standardisation of cells would do a lot to reduce costs.
There are too many cell types, sizes, chemistries and voltages. Standardisation makes it easier for the end user— the car maker to have second provider solutions.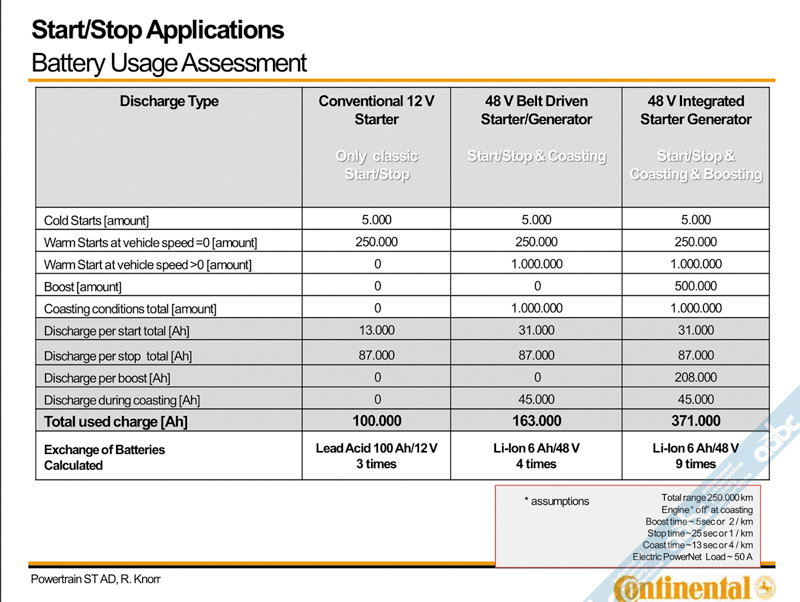 After all, you never know when North Korea will go on the offensive or when the Geordies will go on strike in Newcastle.
The German Verband der Automobilindustrie, consisting of Audi, BMW, Daimler, Ford, Opel, Porche and VW have agreed on a size standard for cylindrical cells destined for HEVs and also for prismatic cells for all vehicles, including pure EVs.
By December this year, it is hoped the standard could advance toward ISO acceptance.
But there are problems: the standard doesn't deal with terminations or the differential voltages produced by two of the chemistries— lithium‑iron‑phosphate and lithium‑titanate.
Watching standards being hammered out is nearly as unpleasant a process as watching law being made or carcasses butchered. We wish all involved the very best…
It's bad form to repeat jokes but again, all of the market prophets were assembled in Mainz to give their estimates as to how big the profits for lithium‑ion batteries and hybrid electric vehicles will be at the end of the decade we're in. Dr Anderman rightly says its hard to predict the future but the future everyone has predicted has nearly arrived… 2015 is four years down the line.
Dr Anderman needs to revamp his act a little: The HEV market size and his slide doesn't seem to change much between events (it's not his fault the biggest market is Japan) and why is he still excluding Microhybrid figures when it's plain for all to see that this is going to be the biggest market for all advanced electrical components for car systems? Including batteries and that's what you, my readers, are interested in and that's batteries, right?
What's of interest is not only which chemistries come out on top in the next few years but also which packaging solutions are going to win out also.
After pouch systems got a surprise kicking last year by BMW, A123 came back with a commendable and rapid defence of their favoured packaging technology and a nice catchphrase to go with it. "Respect the pouch".
Anderman's analysis suggest that prismatic cell design will win out in the end but what will the winning cathode material be? It looks like Nickel‑Manganese‑Cobalt for now and when one hears automakers banging on about standardisation on physical size, voltage etc as they did at this meeting, you can see how this will happen. The car makers will be calling the shots, after all.
As to the size of the battery market, Anderman suggests a figure of US$400m for lithium‑ion in as little as two years from now. And this is from the forecaster who was incredibly cautious about the hopes for lithium‑ion. But there are more cautious prophets than Dr Anderman.
Christopher Pillot, who has watched this market for a very long time, doesn't see this kind of number for lithium‑ion until after 2020. It's so dependent on pure EV take off and that's a whole different conversation. And we've been here before: Deutche Banke predicting 4 million EVs on the road by 2050… well we know how good banks are with money.
So what did your Scribe walk away with from Mainz, apart from a huge bag of paper proceedings? A strong feeling that the next battery battleground is in the Microhybrid market— not the Hybrid or EV markets, and one which is going to go global and where there's a lot more to play for than the so called advanced battery market. Because the winners here are going to take everything that currently cranks an automobile. You read it here first.
Respect the Punch
It was at last summer's AABC in Orlando that BMW cast some doubts on the integrity of Pouch Technology when… explained the company, it had found the design had led to an ingress of water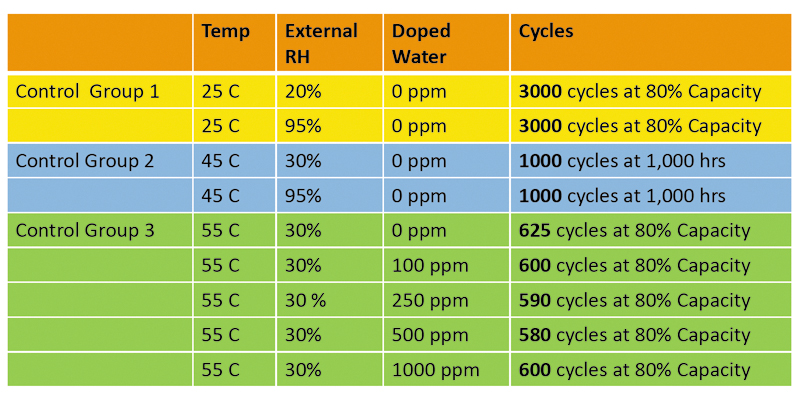 The message clearly sent a shockwave of fear into the R&D department of A123 systems, which favours a prismatic pouch design because in Mainz, the company mounted a robust defence of the technology based on extensive investigations it performed over the past year.
According to Mujeeb Ijaz, it's all about the pouch seal. If the technology has been deemed acceptable to the food industry to prevent ingress of moisture, contaminants and so on, it's almost certainly adequate for the needs of the automotive industry.
So how do you go about proving that? You carry out electrolyte loss measurements over an appropriate temperature range and time scale, you measure humidity ingress and just to prove the point still further, you dope your pouch cells with water and see how well they cycle. It's no surprise to learn that A123's tests on its products came in with flying colours. On accelerated testing 15 year electrolyte loss at 45ºC was calculated at 1.68% or less than 0.28mg/ per day— hardly a haemorrhage.
Put the cells in high humidity conditions, such as you'd find in Miami (95%) and what happens? The cells retain close on 80% of their capacity for as many as 3 000 cycles.
And when the cells are pre-loaded with the quantities of water one might expect them to absorb over a lifetime— what are the failure modes? Cell performance is close to that of a baseline control group. It's no wonder A123 is expanding production of its pouch cell manufacture. Under real world conditions, pouch seal permeability is predicted to have a limited effect on overall cell performance and life.
When installed in an effective module design, A123's pouch cell has been proven reliable for a wide range of applications.