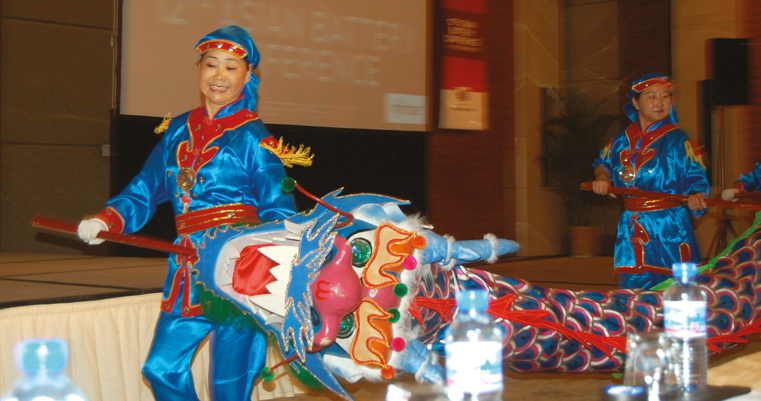 Not all is well with China's lead-acid battery world. Editor Gerry Woolf reports from the 12th Asian Battery Conference.
The first thing you come to realise is that the conference in Sheshan is nowhere near Shanghai. But other thoughts go through you mind as you make the hour-long journey from Pudong Airport to the ABC conference hotel.
Is the driver lost? Is he going to the right place? Are you about to be dumped in the countryside and robbed? All this leaves an unpleasant feeling in your stomach. But it's nothing like as unpleasant as the feeling you'll have in your intestines as the week draws to a close.
One thing the organisers ensured at 12 ABC was a captive audience – there was nothing else for miles. You either 'did' the trade show, which was pretty busy by ABC standards, or you played with a remote control boat on the lake outside. Or got a new hair-do. The salon appeared to be deserted most of the time.
One just cannot imagine the logistics of establishing a vast Western-style resort in the middle of nowhere and then resourcing it to Western tastes.
What the organisers didn't have was large numbers of Chinese lead-acid battery makers, and considering there were until recently some 3,000 (yes, that's right, three thousand) companies in China making lead-acid batteries, something had gone seriously wrong. Or had it? Perhaps the Chinese lead-acid battery industry had taken the view that, since business was so pretty damn brisk these past ten years, with the economy growing at 10% per annum and orders flying in through the window, who needs to go to a conference? Or read the world's most interesting battery magazine? But things are changing. About a thousand battery companies have disappeared in the past two years, it has to be said. Or had they taken the view that the only show they need go to is the China International Battery Fair (but then there are a lot of lithium and other chemistries there).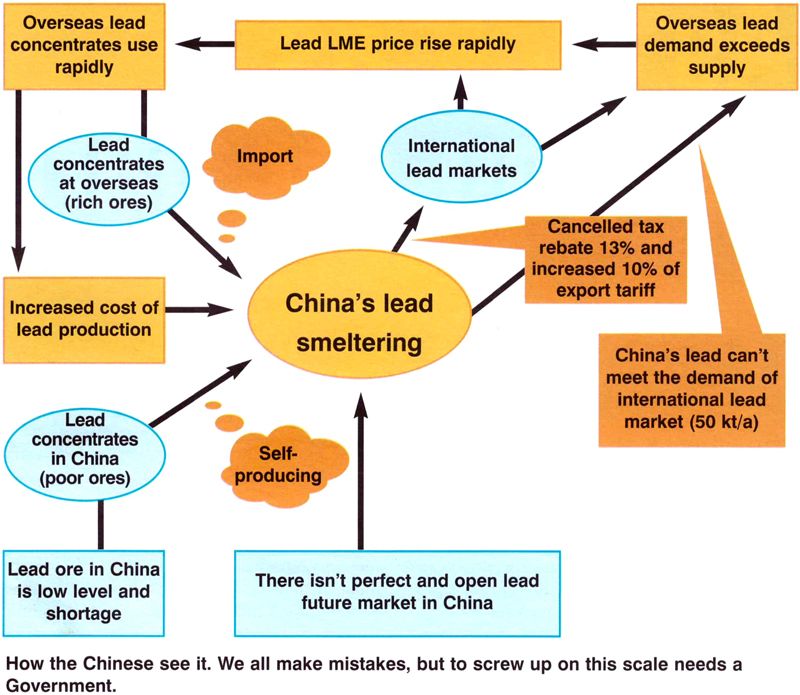 And of course there are other Chinese shows. Some are total cr*p by Western standards. The Chinese are in love with exhibitions and conferences; but there are none offering vast quantities of food, drink and knowledge for US$400 or thereabouts for the week in luxury rooms with huge plasma screens, hot and cold running Internet, etc. That's too cheap to put in downtown Shanghai – which is a wonderful city, though I didn't get a chance to see much of it – but perhaps too expensive for the Chinese? That's what several exhibitors told me.
We'll never know. It was just right for the large contingent from the Indian subcontinent and elsewhere in Southeast Asia – more than 600 delegates. But the writing could already be on the wall for lead-acid battery making in China. It's astonishing but true.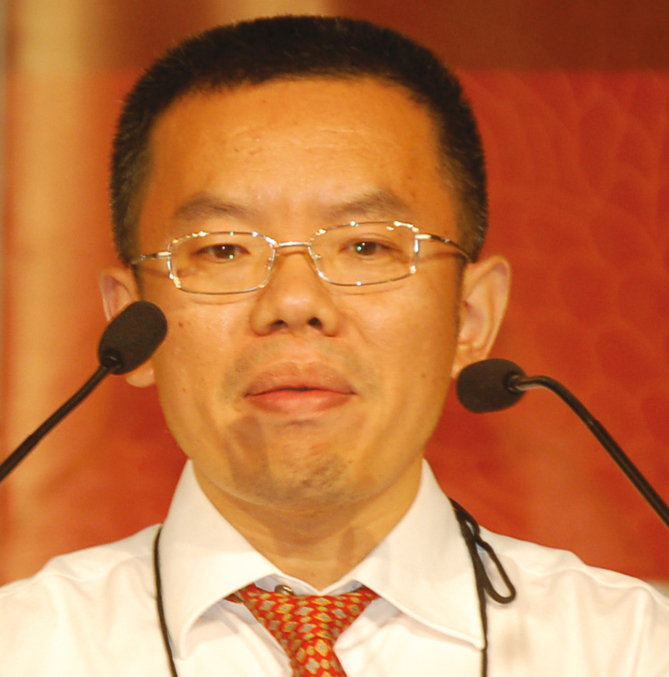 Of all the presentations I heard, only three really mattered (no disrespect intended to all the other speakers) and the one that mattered most came from Hong Yu Chen on the state of China's battery industry. The other really important ones were from Huw Roberts of CHR Metals and one from Helen Matthews – these latter presentations covering the price of lead. And if you don't know what this is going to be well, sooner or later, you're dead.
It's the price of lead – and Government attempts to regulate the lead industry – that are going to have profound effects on the lead-acid battery business in China. And on the rest of us.
The old saying that 'America sneezes and the rest of the world catches a cold' is certainly true of the lead battery industry – only here substitute China! China's lead-acid battery industry has certainly been sneezing these past few months, and everyone who makes them is feeling the effects. It's not so much a cold – it's bird flu.
The Chinese Government is well aware than ten years of rapid growth at 10% per annum has had a disastrous effect on the environment and on the country's insatiable demand for energy. It's determined to reign in industries which are polluting and producing goods of relatively low value – and the lead-acid battery industry meets these criteria exactly.
The cancellation of VAT rebates on refined lead exports – including batteries – created an initial surge in deliveries towards the end of last year (as firms tried to beat the deadline) and then an export slump early this year. Then as if the industry hadn't been kicked hard enough, the Government slapped a 10% export tax on refined lead from early June.
It looks like these moves were to try and curb Chinese battery production so that it meets domestics need only – which is not insignificant, but it's had knock-on effects the Government didn't expect. The biggest impact is the divergence in the prices of lead on the London Metal Exchange and in Shanghai: Chinese lead is cheaper than LME lead, but Chinese lead exports have slumped.
The root of the problem seems to lie, according to Roberts, with the Chinese smelters. They need to import lead concentrates from abroad to satisfy the domestic and overseas battery sales, but these are based on LME prices, so the concentrates are very expensive. They are doomed to failure however: on August figures, Chinese smelters stood to lose as much as US$260/tonne on export sales – or scrape a domestic margin, after covering all energy and processing costs, of just $140/tonne. It's just not worth the effort.
What the Government didn't count on was the fact that Chinese refined lead is necessary for world demand, and the rest of the world is becoming short of lead. Then throw in commodity speculation and it's not difficult to see why prices begin to rise and rise – which could galvanise Chinese smelters back into exporting!
It's a classic example of a Government trying to manipulate market forces to achieve one goal and producing an entirely different result. The rest of the world cannot influence Chinese tax policies, but if there were now significant smelting capacity outside China, it's possible the price of refined lead would fall as world demand outside China is satisfied. But that's not going to happen overnight, so the price of lead is going to stay high, isn't it?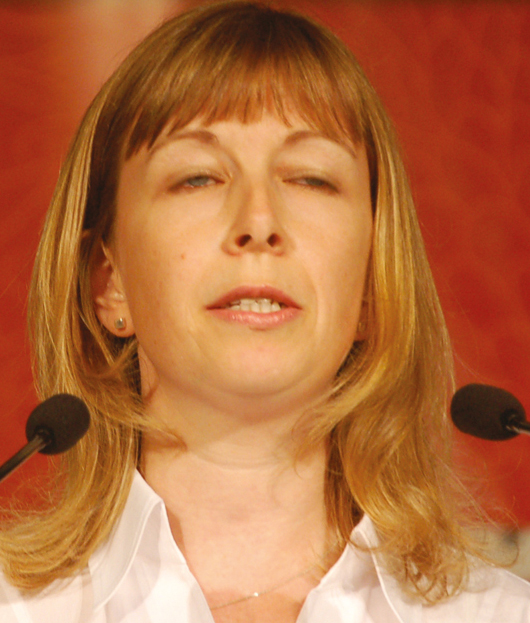 Well you'd think so. But not according to Helen Matthews of CRU International. She believes, in a nutshell, that hedge funds will come out of commodities; and once they're no longer fashionable, prices will fall – not back where they were in 2004/5, but to a much lower level than they are.
You pays your forecaster and you takes your choice. Me? I read Jonathan Cainer's horoscopes on the Internet.
But the Chinese Government's intended effect – of knocking out the smaller battery makers – is, according to academic Hong Yu Chen of South China Normal University, already happening. Chen's PowerPoint presentation was packed with facts, but he hadn't realised that people would need more than a millisecond to absorb the details – thank the lord for digital cameras.
Chen's facts were indeed more scary than Roberts' interpretation – he'd actually done a half decent journalistic job and got 'quotes' from major smelters. From Henan Lingbao Xinling Lead Co: "Lead output has decreased by 40% in our company this year because of large losses. The price of imported lead is higher that the selling cost, so in order to maintain production we are having to use the reserved concentrate, and purchase some from home."
From Zhejiang Chaowei Power Co: "The lead-acid battery is under pressure by the substitute of lithium-ion – many small-scale companies are in the state of stopped and partly stopped production." You can sense the bewilderment in the broken English. It's all going pear-shaped.
Yet the Government goes even further: The Chinese Electricity supervisory office is now cutting power supplies to small scale lead-acid battery producers. How do you make batteries without electricity supplies? Answer: with difficulty!
One wonders what goes on inside the heads of the both the Chinese bosses and their workers, let alone the Government officials who dream up these antiquated measures as a means of regulating the economy.
Many years ago British governments tried equally dumb measures to control consumer spending by slapping huge taxes on (for example) TV sets when they believed consumer spending was getting out of control. This was in the days before economic models of the economy existed. That's why once-famous names like Ferguson, KB and Murphy – and many more – bit the dust. One wonders if the Chinese will ever discover 'monetarism' and the use of interest rates to choke off demand. Not for many years, I'm sure.
Chen's revelations were quite startling. He claimed to have visited 40 factories in ten provinces in the past three months, and found only 20% of the top names were in full production. The rest are falling back, and some are going bust.
Even the great indigenous success story, the lead-acid battery powered electric bicycle market, is beginning to stall. According to Chen the market doubled in three years between 2003 and 2006, but many factories have stopped production or have gone to part-time production. And the Chinese are becoming more affluent – two wheels good, four wheels better! The electric tricycle however, still a vehicle for the poor, may reverse the fortunes of some of the hard-pressed battery makers – it needs four or five 12V batteries, with tubular plates, creating a potential demand of 8 million batteries – worth some RMB5 billion (US$667 million).
The knock-on effect of rising lead prices and failing lead-acid battery producers is actually bringing forward the introduction of lithium-ion. Chen cited miners' cap lamps – in just two years 90% of them are now powered by lithium-ion.
And if lead doubles in price again, well that's the end of lead-acid for electric bicycles. Or is it? Chen produced a litany of reports of exploding lithium-ion batteries in China. He claimed it only made news when people were killed – yes killed! And according to Chen three people were killed as a consequence of exploding lithium-ion batteries in June this year alone.
The only good news for lead-acid batteries seemed to come from the photovoltaic market – China's Government has decreed installation of 45MW PV capacity by 2010. Energy storage is essential, and Chen seemed to think that this was a market lead-acid would hold.
But if what you know is lead-acid batteries, what do you do? You go and make them somewhere else. And that's exactly what Chinese makers are doing. Companies like B & B, Yuasa and CSB are moving to Vietnam. In Guangdong province, battery plate makers are being forced to close. Even overseas investors including Hitachi and Yuasa are being forced to clean up their production, said Chen.
So perhaps this depressing and honest presentation explained the absence of Chinese battery makers at the meeting. They're either licking their wounds, or, if you believe in conspiracies and all the above was just bull, they're trying to work out how to fuel increased demand.
But if you correlate Huw Roberts' highly accurate measure of lead prices, refined lead output and concentrate imports with Chen's tale of lead–acid woe, the sad story adds up. It was no wonder that many delegates were spending a lot of time in the rest rooms as the week drew to a close. This was not a gastric bug – it was irritable bowel syndrome brought on by stress.
We are on the verge of a massive contraction in the number of lead-acid battery makers in China, and that will have reverberations for everyone, both inside and outside the country. The Chinese lead-acid dragon is very unwell indeed.