Battery makers need more than just stable materials for the next generation of lithium-ion cells— they also need sure and stable sources of supply for lithium carbonate. Canada looks like a very safe bet says Brian Garfield.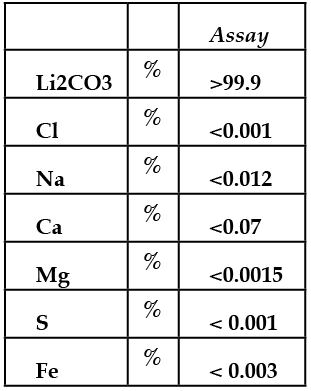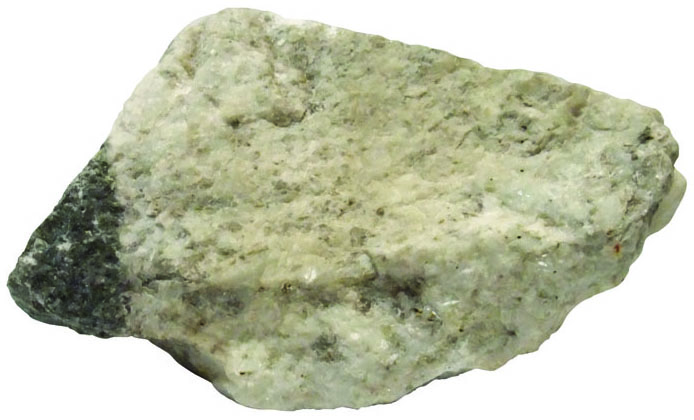 Canada Lithium Corp. has one of the world's largest hard-rock lithium deposits in the world. It may well be the biggest on the planet. It is situated in politically-stable, resource-rich Canada, in a province whose mining history dates back more than a century.
By late 2012, the Company plans to be producing on an annual basis an approximate 19,000 tonnes of battery-grade lithium carbonate. This product could be trucked on a 14-hour haul to Detroit, Michigan, the growing hub of the North American electric/hybrid vehicle and battery industry. Alternatively, depending on the customer mix, Canada Lithium could be trucking product only five hours down paved provincial highways to the port of Montreal for transhipment around the globe.
"From the perspective of the increasingly hungry end users of our product, we should be able to satisfy them on several counts," says Canada Lithium President and CEO Peter Secker.
First, as noted above, the orebody is potentially huge and could support a mine for decades. Plans currently call for a 15-year mine life based on published proven and probable reserves. But the mineral resources are in place to last well beyond initial plans.
Second is the issue of security of supply. The deposit is in mining-friendly Quebec, with a provincial government that is keen on fulfilling a "clean-tech" political agenda. Canada Lithium's project fits that perfectly in that the end-product will power zero-emission vehicles, and the waste product at the mine site is almost entirely silica-based. And, of course, Canada historically has been a consistently reliable supplier of commodities to the U.S. and the world for centuries.
"Our third advantage," Mr. Secker said, "is the location of the project. We can ship to Detroit or have product loaded on freighters in the port of Montreal in less than a day from the minesite."
SUPPLY/DEMAND PROJECTIONS FOR LITHIUM CARBONATE
The current market for battery-grade lithium carbonate requires annual production of about 100,000 to 110,000 tonnes to meet end-user needs. Offtake between 2001-2008, according to Roskill Information Services, had been rising at an approximate 7.2% rate. That steady and impressive annual increase in demand was occasioned by the proliferation of cellphones, laptops, iPods, battery-powered hand tools and the like through the past decade.
However going forward, projections now must take into account, not only base-case demand from personal electronics users, but also the rising demand anticipated from the entire gamut of full-electric vehicles, hybrids, extended range electrics, as well as the burgeoning market for energy storage systems on regional and national power grids.
No one can be certain of the future course of demand, because prognosticating with any degree of accuracy the appetite the car-buying public will have for all-electric and quasi-electric vehicles is not yet possible. Demand projections, therefore, are all over the map.
The current big lithium producers, for their own reasons, tend to downplay demand assumptions. They seem always to assure the market that, howevermuch demand might rise, they will be there with adequate supply.
The up-and-coming developing lithium producers (and Canada Lithium is in that camp) lean toward the contrary view: new production will be required to match rising demand.
Canada Lithium Chairman Kerry Knoll recently presented at an industry conference in Michigan, and he was rather blunt about the bullish case.
"There will not be enough lithium carbonate production in the coming years without new production coming on-stream – and quickly." That was the gist of his message at the conference.
"It takes considerable time for new production to come on-stream, even from the brine producers, who require up to two years to pump raw brines to the surface and, through the prolonged evaporative process, produce battery-grade lithium carbonate," he said.
Developing a new hard-rock source can take up to seven or more years from actual discovery to full production.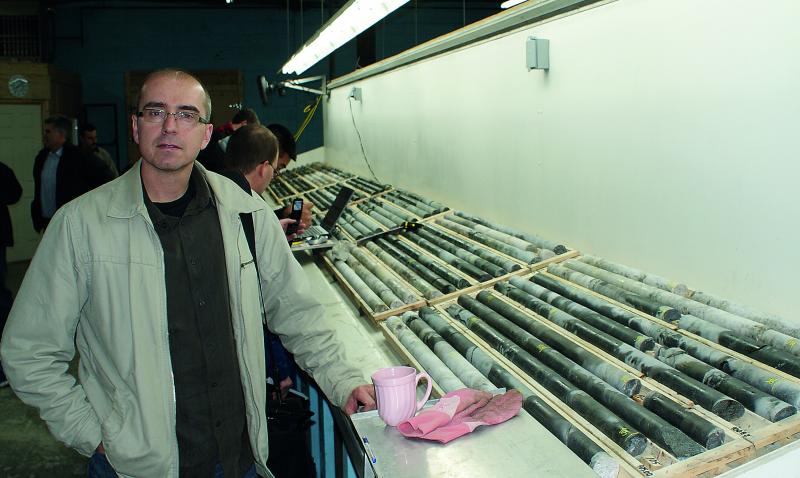 On the demand side, he noted, Roskill has documented a 7.2% annual increase from the growing use of personal electronics in the past several years. He believes it is inevitable the demand curve will steepen as lithium-powered vehicles gain acceptance in the global vehicle market.
China is leading the charge on mobile electrification. Mr. Knoll figures the country, motivated primarily by a lack of domestic crude oil sources and an urgent need to reduce carbon emissions (consider the smog-enshrouded images from the Beijing Olympic Games), is probably two to three years ahead of North America and Europe. EV purchase subsidies have been introduced in five of China's big cities to spur demand, and even more sweeping EV reforms are expected. In addition, China has surpassed Japan as the world's largest car maker (the U.S. is third). Given its commitment to electric mobility, the car makers are focusing heavily on EVs.
But around the globe, practically every car maker is introducing some version of an EV and not just as concept cars.
"In North America, the Chevy Volt and Nissan Leaf are beginning to make appearances in showrooms. This is just the thin edge of the wedge," Mr. Knoll said.
CANADA LITHIUM PROJECT STATUS
The Quebec Lithium Project is currently undergoing a final Feasibility Study (FS), a report expected to be completed late this year. A positive FS will lead to a $150-million financing followed by construction startup in the second quarter of 2011.
Of all the studies done do date (geological, environmental, engineering), the key study has been focused on metallurgy.
The Company recently announced that pilot-plant flotation, roasting and hydrometallurgical processing had been completed. The results exceeded expectations in that the tests produced 99.9% lithium carbonate. The pilot-scale samples are being shipped to customers for further testing against specification standards on downstream products, such as lithium-ion batteries.
The following table shows results from the pilot plant test, with impurities such as chlorine, magnesium, potassium, iron and manganese at acceptably low levels.
"The quality of this latest batch, as was the case with earlier runs of material, demonstrates that the Quebec Lithium Project consistently yields samples in excess of battery-grade standards set by international battery manufacturers," said Mr. Secker.
The Company was particularly pleased with the low levels of impurities, especially those of chlorine, sodium and magnesium, which were below standards required by international manufacturers of lithium batteries for electric vehicles.
Samples are being sent to end users in Asia, Europe and North America. In addition, as part of the pilot plant test, marketing samples for two spodumene products have been produced. Samples at both 6.5% and 7.0% Li20 have been sent out to end users in the U.S. and Asia for market evaluation.
Metallurgical tests began last year and by November 2009, the first stage was completed on drill core samples to develop the initial flow sheet for the Pre-Feasibility Study (PFS). In addition, battery-grade lithium carbonate samples were sent to Japan for review and analysis by a number of battery manufacturers.
In March 2010, a pilot plant metallurgical test was run on a composite bulk sample from the deposit comprising resource drill core samples, surface bulk samples and metallurgical drill core samples. The bulk composite was run through a pilot plant flow sheet that was developed from the initial PFS flow sheet. The results of these tests are noted above.
The Company recently announced two key appointments to its management team: Charles Taschereau as Chief Operating Officer and Germaine Coombs, formerly Corporate Controller with FNX Mining Company, as Chief Financial Officer.
Mr. Taschereau was most recently vice president and general manager of the development and construction of IAMGOLD's US$450-million Essakane Project in Burkina Faso. Mr. Taschereau was also Assistant Project Manager in 2004 overseeing a bankable feasibility study for a US$600 million mining project for Gold Fields Ltd. in Finland.
Ms. Coombs was most recently Corporate Controller of FNX Mining Company Inc. from August 2004 to May 2010 when it merged with Quadra Mining Ltd. During her FNX tenure, she implemented new accounting systems and infrastructure and developed rigorous internal accounting controls.
Mr. Secker notes that the project timeline to production is on track. A final Feasibility Study (FS) is expected late this year or early in January 2011. A positive FS would lead to construction start-up by May 2011, with project commissioning in the fourth quarter of 2012 and full production early in 2013.
About Canada Lithium
Canada Lithium Corp. is a Canadian-based "clean tech" mine developer trading under the symbol CLQ on the TSX and on the U.S. OTCQX market under the symbol CLQMF.
The Company is in the midst of a definitive Feasibility Study (FS) by engineering firm BBA Inc. of Montreal on its Quebec Lithium Project near Val d'Or, the geographical heart of the Quebec mining industry.
A positive FS would lead to construction of an open pit mine and processing plant capable of producing by late 2012 approximately 43 million pounds per year of battery-grade lithium carbonate to meet the growing needs of the emerging global market for electric and hybrid electric vehicles.
It has an agreement with Japanese metals trading firm, Mitsui and Co. Ltd., to market a portion of Canada Lithium Corp.'s product in China, Korea and Japan.
Metallurgical tests from deposit samples have produced battery-grade lithium.
For More Information Contact
Olav Svela,
Director, Investor Relations
osvela@canadalithium.com
416-361-2821
Charles Merivale,
Product Marketing
Charles@amalgamet.com
416-366-3954; Ext. 224