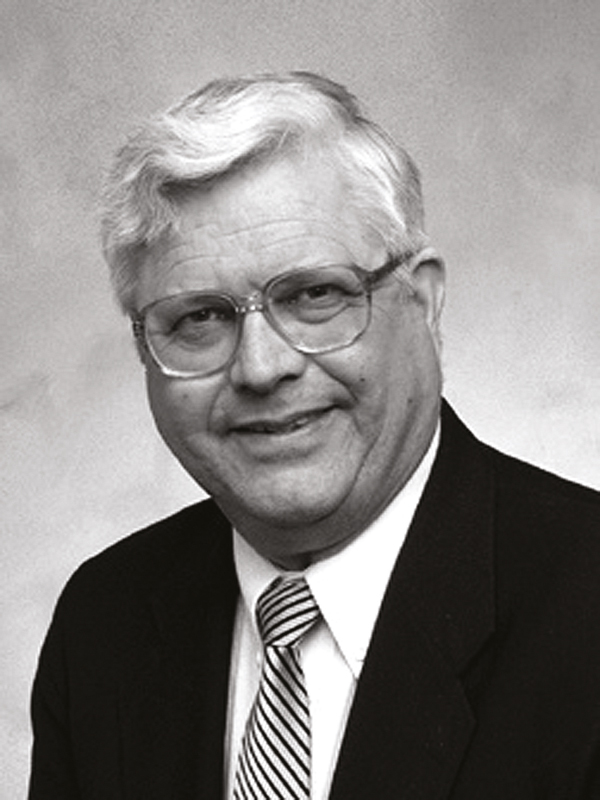 John Miller our resident expert answer some more common questions.
I have a perfect application for an electrochemical capacitor, but how can I tell which brand is the best?
"Best" as used here can mean very different things to different people. For instance, when contemplating the purchase of a car and, of course, wanting to buy the "best" one, we might ask what types of roads it will be used on, how many passengers it might need to hold, whether it will be hauling things, or how much it might cost.
Very much the same is true in evaluating capacitors. We look first for performance, particularly performance that will meet the requirements of the application. We look carefully as well at the life of the application, which in its turn leads directly to the issue of reliability. There may also be a form factor to consider, namely whether it needs to be a certain size or shape to match the before- or after-market requirements of a particular device. Other, perhaps more subtle issues arise as well. The first of these is variability in the manufactured product, which is particularly important for systems comprised of strings of capacitors where uniformity of properties in each cell is critically important. A parallel issue may be the availability of the devices, that is, whether they are to be used in the sorts of large volumes that require well-established manufacturing, or whether they will be needed only in smaller numbers that would suggest using products from newer, smaller manufacturers.
A host of questions arise, therefore, when we want to decide which is the best capacitor for our intended use. Although tradeoffs between competing brands may be unavoidable, luckily it is generally possible to find a device that meets our requirements and even alerts us to the availability of other devices with closely similar characteristics that can serve as a second source.
One remaining issue is price. Because capacitor products can differ widely in price, cost can sometimes play a disproportionately larger role in deciding what is best in large-volume applications than the primarily performance attributes listed above.
I have heard that electrochemical capacitors are being used to start car and truck engines. In my experience, however, capacitors discharge almost instantly, far too rapidly ever to start an engine. What is the truth about this?
Capacitors have, in fact, been used for over ten years to start internal combustion engines, particularly large diesel engines at low temperatures. This application originated in Russia in the early '90s, owing largely to the extremely high power performance of electrochemical capacitors, a performance that does not degrade significantly when they are cooled to temperatures as low as, for example, -40° F. Such is not true of batteries, whose performance degrades significantly as they become colder, to the point where they may have very little power to crank an engine that
has itself become correspondingly stiffer in the increasing cold.
The starting process for a modern internal combustion engine entails a run-up of engine speed to some minimum value where the engine will start and continue to function. The time for reaching the minimum number of rpms for engine starting is generally on the order of one second. All of today's engines, from the small ones used in automobiles to the largest ones in use in heavy trucks, are for the most part started within one to two seconds. The power needed for such starts is very high, but especially for large engines at low temperatures.
Capacitors are well suited for precisely this application. Provided the capacitor has sufficient power, it will accelerate the engine to the minimum rpms for a start, after which the engine speed will continue to increase.
Should the capacitor be underpowered, as is typical with many batteries, the engine will accelerate, but only to a level of rpms just below the level needed to sustain continuing engine operation. It will then crank at that sub-maintenance rpm value, often for several seconds, before a start takes place.
The primary feature of such a delayed start is the heating of the engine parts to a point where the number of rpms needed for the start may be reduced owing to the warmer engine.
Delayed starts are often characteristic of battery systems, because they do not have sufficient power to accelerate the engine to a point where it can start immediately.
This is one very major difference between batteries and capacitors with regard to engine cranking at particularly low temperatures.
A capacitor can be designed to give you a direct and immediate start. Batteries, on the other hand, generally are unable to do this and must be sized to provide many numbers of seconds of cranking to get the engine going.
The industry trade group KiloFarad International recently created a set of standards to rate engine cranking capacitors. These properly account for important characteristics of today's internal combustion engines.
Most batteries use electrolyte additives to improve performance. Is this also a practice in the electrochemical capacitor industry?
To understand the role the electrolyte plays, we need to understand the basic differences between batteries and electrochemical capacitors in regard to energy storage. In batteries the electrolyte has to be an ion conductor in order to allow current to close the circuit on the battery during charging and discharging. But a battery electrolyte generally also contains reactants that are involved in chemical reactions at one or both of the electrodes, and the electrolyte in a battery, particularly a lead-acid battery, is very active in the process of charge storage.
Because of this, battery electrolytes generally contain additives considered to help performance. In lead-acid batteries the additive may be phosphoric acid, a known improver of battery cycle life. Some additives prevent densification of the electrodes during charge/discharge cycling. Still others can reduce gas generation and thus improve the charge acceptance of the battery electrodes. In short, there are many different chemically reactive additives used to improve the performance of batteries.
In electrochemical capacitors, on the other hand, it is generally the case that no chemical reactions take place at all. The charge is stored electrostatically at the electric double layer, and there is no need for an electron transfer through that double layer. Because of this, the chemically related additives most commonly used in batteries are not only unnecessary in capacitors but might even degrade charge storage performance in the electric double layer if they were used.
Some additives have been favorably mentioned in the patent literature as useful for facilitating voltage balance in a series string of electrochemical capacitor cells. Such additives provide a shuttle mechanism that prevents charging capacitor cells above a certain voltage level. Although discussed in the literature, however, these have generally not been used in the industry.
Other potential additives to capacitor electrolytes are wetting agents that improve the wettability of the activated carbon commonly used as electrode material. Although described in the open literature, additives of this type are widely considered undesirable because they may tend to limit the life of the product.
Another class of additives discussed for use in electrochemical capacitors increases the charge storage ability of the activated carbon commonly used in double layer capacitors. Such additives can increase the charge storage in activated carbon by promoting a charge storage reaction. Again, these have been described in the patent literature but in practice apparently have a cycle life too limited for this technology.
In summary, additives are routinely used in battery electrolytes to improve operation, performance, or life. In capacitors a number of additives have been described in the open literature, but these are not believed to be widely in use, if, in fact, they are used at all.
Bipolar batteries have been discussed for years but still are not popular. Is this also true for bipolar electrochemical capacitors?
By way of definition, in a "bipolar" design cells are stacked on top of one another like poker chips, such that the current flow is perpendicular to the face of each individual cell. Stacking eliminates the need for external connections between the cells. Current flows from face to face, and the interface between the cells is called a bipolar plate because it is positive on the surface of one cell and negative on the surface of the cell that faces it. Stacking makes it possible to minimize packaging for high-voltage devices. It likewise offers significant advantages in power performance, since there are no external interconnects between the face-to-face cells. Further, one of the main problems about bipolar construction that has been a difficulty for batteries, namely the perimeter seals necessary to isolate the cells in a stack, has apparently been solved successfully in capacitors. As a matter of history, the very first commercially available electrochemical capacitor product, the SupercapacitorTM, did in fact use bipolar cells. These were made by NEC, using an aqueous electrolyte, with cells stacked in a bipolar configuration that enabled them to achieve 5.5 V or 11 V rated parts in a single package without any external interconnects. Very successful, these are still sold today, more than twenty-five years later. The design used a vulcanized rubber construction and was distinguished by the great reliability of the seals. In contrast, the perimeter seals used in batteries to isolate individual cells stacked in a bipolar arrangement have remained over the years one of the outstanding weaknesses of battery construction using this design.
ECOND and ELIT are two manufacturers of large bipolar capacitors, both employing an aqueous electrolyte. Both companies manufacture capacitors of bipolar construction with up to several hundred volts in each individual package. One company has used a bipolar plate made of nickel; the other uses bipolar plates made of a conductive polymer. In both cases, this has resulted in very powerful capacitors.
One of the advantages of bipolar construction, of course, is that it makes it easy to achieve higher voltage devices in smaller size packages, the cell size quantization being much finer. This contrasts markedly with, e.g., a large 2500 F cell, where the next size smaller may be 1000 F. In bipolar construction, on the other hand, cells can be stacked, and then blocks of cells can be used to increase energy density. Catalog listings from both ECOND and ELIT show products up to several hundred volts in a single cell stack. ELIT does use voltage balance in several models of their cell stacks, using a resistor string implemented as part of the manufacturing process.
In summary, bipolar designs have been used in electrochemical capacitors for many years. Some of the largest are devices up to 50-60 kJ in a single high-voltage package constructed of bipolar cells. That such devices are as powerful as they are is due in part to this particular feature of their construction.
Popular electrochemical capacitors use a spiral-wound construction. Does this give them high
The answer in brief is "no", but there is of course more to be said about it. Inductance arises when there is an open loop that magnetic flux lines can pass through. Electrochemical capacitors are designed and manufactured with one electrode very close to the second electrode, spaced generally by a few thousands of an inch at most. There is, consequently, very little area between the electrodes. Spiral construction makes it possible to achieve large plate areas with low electrical resistance and a large stored charge. These large plates are rolled tightly so that there is no area for flux lines to penetrate. In modern large-cell designs now available, some are made with a penetration weld from the package ends to the current collectors backing each electrode in the "jelly roll". These penetration welds further minimize any open current loops that might increase inductance. The inductance of electrochemical capacitors is thus generally quite small, typically measured in less than one microhenry, for both large and small designs.
As an additional note, in building large systems comprised of such low inductance cells, one wants to pay attention on principle to minimizing the inductive effects caused by the geometry of large systems that may have many cubic meters of cells. Such systems should always be assembled, relying on good engineering practices, in such a way that inductive effects will be minimized. (One can imagine, although with horror, an impossibly long assemblage of 100 cells, one foot in length each, with a loop of wire from one end to the other forming precisely the sort of large circle that flux lines intercept best.)
Returning to our question, large, spiral-wound constructed cells actually do not have high inductance. In fact, for large devices resistance is a more prevalent problem than inductance. Such resistance, due largely to the principles of operation, deteriorates performance far more seriously than inductance does.
Electrochemical capacitors have much lower energy density than batteries. What is it that limits the energy density of capacitors or, more directly, why can't capacitors store more energy than they do?
The storage mechanism in electrochemical capacitors is simply different from that in batteries. Chemical reactions occur in batteries, whereas in double-layer charge devices like electrochemical capacitors the storage is electrostatic in nature. In capacitors, the ions from the electrolyte will be attracted to opposite charge in the electrode and line up at the interface, producing the charge separation that is characteristic of capacitors. The fundamental limitation for capacitors has of necessity to do with setting up the double-layer charge, a surface phenomenon. The first limiting factor for charge storage in a capacitor is, therefore, the maximum available surface area that is available for it. A second limiting factor is concerned with the availability of ions for setting up the double-layer charge storage at the interface. For aqueous electrolytes like sulfuric acid or potassium hydroxide, the concentration is sufficiently high that there are more than enough ions present to cover the available surface area. In devices that utilize organic electrolytes, however, solubility of the ions is not generally sufficient for there to be enough ions present in the electrolyte to set up a full double layer on the entire surface area.
In summary, the energy-density differences between batteries and capacitors are caused by their very different mechanisms for charge storage. For capacitors, storage is limited primarily by surface area, although in devices using organic electrolytes this may be additionally limited by the concentration of ions possible in the electrolyte. Batteries, of course, are characterized by bulk energy storage, so that the entire mass of materials in the battery is used, rather than just those areas of its surfaces available to the electrolyte, yet another reason for the much higher energy density of batteries over capacitors.
One interesting development reported in the last year or so regards organic electrolyte devices that are not limited by the solubility or ion concentration of the electrolyte. These are asymmetric devices that use a lithium intercalation electrode with a double-layer charge storage electrode. Here there is solid-state diffusion for the lithium ions out of one of the electrodes, and during charging the ions come out and are set up as a double-layer charge on the other electrode. With a pre-charged intercalation electrode and with a normal electrolyte concentration, ion depletion does not occur and thus, this mechanism does not limit the stored energy. These types of asymmetric capacitors can in fact have far greater energy density than symmetric double-layer capacitors that do not use lithium intercalation in their electrodes.