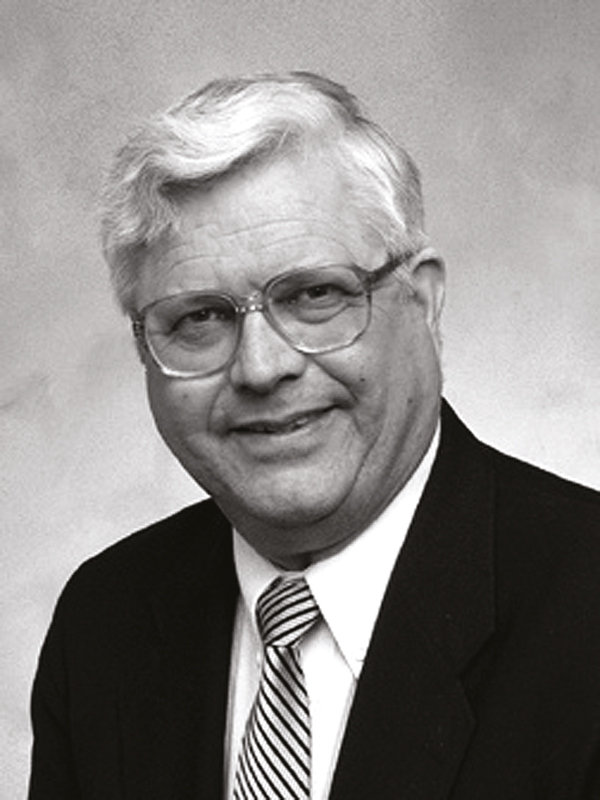 With so much interest in supercapacitors, BEST is doing its part to keep readers up to speed with another technical series from a highly respected expert in the field – none other than John Miller. For this first issue John kicks off with some basic Q&A.
Q How do supercapacitors, ultracapacitors and electrochemical capacitors differ from each other? And how do they differ from pseudocapacitors or double-layer capacitors?
The three types of capacitors now commonly in use are the electrolytic, the electrostatic and the electrochemical. The 'supers' and 'ultras' are actually both straightforward electrochemical capacitors. 'Super' is part of Supercapacitor(™), a trade name owned by NEC-TOKEN, the first to place a double-layer charge storage device on the market in 1978, and which has used the name supercapacitor ever since. 'Ultra' also first appeared in Ultracapacitor(™), a product name created by Pinnacle Research, which continue to use this name for its ruthenium oxide-based product.
Both are, once again, properly termed electrochemical capacitors, and neither 'super' nor 'ultra' have any special technical meaning that would distinguish them from each other or from any other electrochemical capacitor.
Pseudocapacitors and double-layer capacitors are both electrochemical capacitors. The 'pseudo' in 'pseudocapacitor' does not refer to the charge storage mechanism per se but rather to its electrical behaviour. Unfortunately, using 'pseudo' in this context is misleading because, though the devices are indeed capacitors, they actually store energy very differently from double-layer charge storage mechanisms, the primary mechanisms for electrochemical capacitors. Pseudocapacitive energy storage may arise from intercalation, surface absorption, redox reaction or even from a change in the doping levels of a polymer molecule.
Pseudocapacitors have a two-terminal response like any other capacitor – voltage on the device is proportional to the charge stored.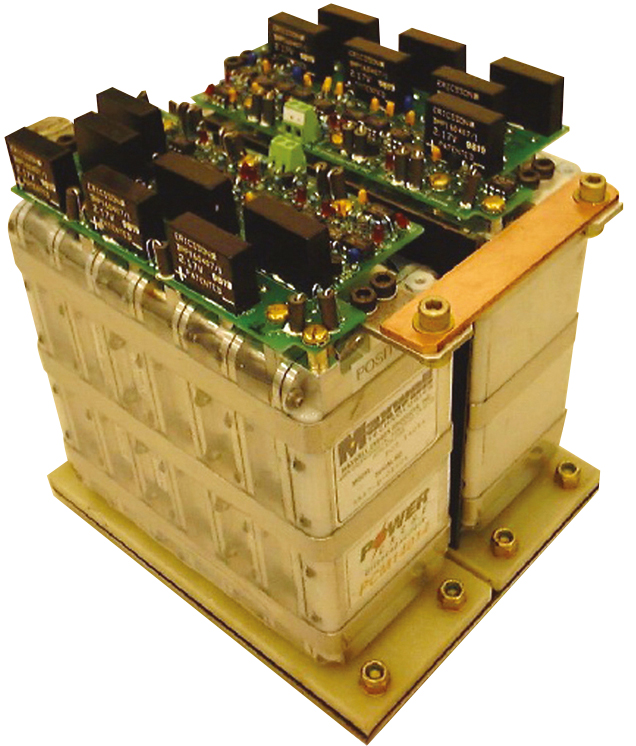 Q What standard practices are there for derating the operating voltage of an electrochemical capacitor?
Sad to say, no genuinely standard practices have been developed to date for derating the operating voltage of electrochemical capacitors. For practical purposes we commonly derate cell voltages for capacitors connected in series, with the end in view of increasing cell operating life. Similarly, we often derate cell voltage with the goal of achieving the low self-discharge rate that the strong voltage dependence of the leakage current makes possible.
The manufacturer's listed tolerances on the capacitor properties remain our best guide at present for determining what voltage derating may be necessary so that a series string will contain no cells operating above the maximum rated value. Cell life can, of course, be readily extrapolated from the specifications for applied voltage supplied by the manufacturer in the data sheet for that product. In the end, however, the best policy is to contact the manufacturer of each device for its recommendations on derating voltage.
Q What specification sheet properties of an electrochemical capacitor are most important for a design engineer?
The specification sheet for a typical electrochemical capacitor can sometimes feel like an uncharted forest of listed properties. The most important of these are:
• capacitance, given generally in farads, along with a tolerance for that value, often (20% or +80%
-20%), depending upon the manufacturer and the particular device;
• equivalent series resistance (ESR), often given as the magnitude of impedance at 1 kHz measurement frequency, typically in ohms;
• leakage current, specified after a certain period of charging time, perhaps 30 minutes or 60 minutes.
Other parameters on specification sheets can be critically important to a design engineer as well. These include, for instance:
• stability of capacitance and ESR as a function of time, a parameter in connection with which manufacturers will often show test data for 1,000 hours or 2,000 hours, and the stability of the parameters during this time at elevated temperatures of support;
• DC resistance, which will specify the total resistance of a device, both ionic and electronic, which would be necessary to characterise the total dissipation of the device;
• operating temperature range, important especially in applications where there will be heat generated within the component, since the operating temperature of the device will be above ambient temperature owing to internal heat generation; and finally
• pulse power performance, the measure of the amount of energy that can be delivered, dependent upon the length of the pulse. The pulse power parameter is particularly important in short-time applications that have loads requiring high power over short periods of time.
All electrochemical capacitors have, of course, some less-than-ideal characteristics, and it may not be possible to design comprehensively enough to take every contingency into account. The specifications given here, while basic, are more than enough to provide a good start towards an effective and successful design.
Q What precautions should be taken in building systems of series- and parallel-connected electrochemical capacitors?
Particularly in hybrid vehicle and power quality applications, the tendency is to build ever bigger systems, comprising ever greater numbers of electrochemical capacitor cells. Systems like these generally require series connections to achieve the designed voltage rate and parallel connections of strings to meet energy storage requirements.
The first major concern in large systems is to maintain uniform voltage on cells connected in series, something that is particularly crucial when there are very large numbers of cells. A 600V system, for example, might have many hundreds of cells in series. Unfortunately, any one of those cells that exceeds its voltage rating can fail and, surprisingly quickly, cause the failure of the entire string. Great care, therefore, is needed in series-connecting cells to ensure their uniformity of properties and performance, including especially uniform ESR, uniform capacitance and uniform leakage current. Overall uniformity is in fact the critical component for success in connecting large numbers of cells in a series string.
We can generally reduce the risk of system failure by reducing the average operating voltage of each cell. This makes possible a minimal guarantee that any variability among the cells in the group or sample set will not cause any one of them to exceed the voltage.
Further insurance may be gained though use of a passive or active voltage balance system. A passive system is most often made up of a parallel string of resistors connected to each cell. This pins the voltage of the cell to the average value. A major challenge to the success of this approach, however, is that the current in the resistor string must be approximately ten times that in the capacitor string, so that the leakage current effectively increases by an order of magnitude.
Active balance systems have been developed by all the major manufacturers. These are placed between adjacent cells so that cells with higher voltage can dissipate or transfer that voltage to lower voltage cells. With active balancers between adjacent cells in the string, very uniform balance can in fact be achieved under float voltage conditions. Even better, this can usually be done without the high leakage current problem that occurs in using resistor strings. There is, however, a trade-off to take into account. Active balancing systems suffer very definite power limitations. This is so much so that balance is obtainable only during steady-state operating conditions, not during transient operation or rapid charging and discharging.
Connecting capacitors in parallel is usually problem-free, provided that the operating temperature of the cells is not exceeded. This can happen, for example, in constant current cycling of a capacitor system with parallel-connected strings. Should one string fail, current going to the other strings will increase. In that situation great care needs to be taken that the operating temperature of the remaining cells does not exceed the maximum specified value. The good news is that this represents a thermal management problem, not an electrical one.
Practical Tip: No matter how thorough and farseeing the design, electrochemical capacitors are manufactured products with some less-than-ideal characteristics which may become apparent only in actual use. For any system comprising series and parallel connections, make as much provision as practically possible to use capacitor cells from a single manufacturing lot. This is certainly the best way to guarantee that the connected cells will have working properties as similar as possible.
Q What do 'symmetric', 'asymmetric' and 'hybrid' mean when applied to electrochemical capacitor products?
'Symmetric' and 'asymmetric' are terms that refer specifically to the construction of a capacitor.
• A symmetric electrochemical capacitor has the same material in each electrode, and generally also the same quantity of that material. One example would be a C/C or carbon-carbon electrochemical capacitor.
• An asymmetric electrochemical capacitor has different materials in the electrodes. One of those electrodes is most often carbon for double-layer charge storage. The other electrode will employ a faradaic process similar to that of a battery electrode. In the interests of high cycle life, there will be considerable capacity differences between the battery and the capacitor electrodes in an asymmetric device.
• 'Hybrid' is a term used – and misused – with great frequency. It bears no precise technical meaning over and above the dictionary meaning of mixed origin or unlike parts. It does however have a commercial meaning, in that at least one company uses it as a trade name, even in reference to an electrolytic rather than an electrochemical capacitor.
Having disqualified 'hybrid' for use in this context, symmetric and asymmetric are the terms of choice for the two major types of electrochemical capacitors. The most popular of these in use today is the symmetric electrochemical capacitor. The one currently receiving the most attention at the research level, however, is the asymmetric.
Q I have an application that needs continuous low power for a very long time, up to 24 months. Batteries, unfortunately, are not acceptable for this application. What recommendations do you have for optimising such a low-rate electrochemical capacitor power resource?
For the application described, the self-discharge of the capacitor will be the major cause for the loss of stored energy. The most essential recommendation for dealing with this is to take whatever measures are possible to minimise that self-discharge rate.
An important first step is to select capacitor products designed for low leakage current. NEC-TOKEN, for instance, offers at least half a dozen devices that are rated at 1F. Some of these are designed very specifically for low leakage current – a benefit offset, however, by their consequently delivering lower power performance.
Another possible step is to operate the capacitor at a fraction of its rated voltage, and this will definitely decrease the leakage current. Again, it is critical to ensure that the operating temperature of the capacitor be kept as low as possible, since leakage current is strongly affected by temperature, approximately doubling with every additional 10˚C.
A more directly active approach is to use a DC-DC power converter between the capacitor and the load. The minimum power point on the load is picked as an operating point, with the voltage window on the input side as wide as possible so that energy stored in the capacitor during its discharge can be captured.
With a capacitor, for instance, that is discharging from 5V to 2V, a DC-DC converter will convert that input voltage from 5V to 2V to a constant output voltage of 3.3V, the minimum operating voltage for the load. For the greatest possible success with this approach, it would be best to use a capacitor rated at perhaps 11V or even higher to minimise its self-discharge rate. DC-DC converters are troubled by inefficiencies, of course, but given proper product selection these can be of lesser consequence and substantially increase system operating time, the real name of the game in most situations.
Q What equivalent circuit model is appropriate for a typical electrochemical capacitor?
The answer to this depends upon load time response, the characteristic time features in the load. Under a constant power load the equivalent circuit model for the capacitor will be much different from what it will be if the are pulses in the load or a great number of transient features.
The characteristic response time of a capacitor can be crudely calculated as the product of the ESR times its capacitance, the RC product. This can be useful, despite the fact that it neglects the non-ideal characteristics of any given capacitor. If features in the load are 100 times larger than the RC product, a series RC circuit would be an adequate model for the capacitor.
If very long times are involved, and self-discharge is important, then the model for the capacitor could be an ideal capacitor in parallel with a voltage-control current source that properly accounts for self-discharge. Parameters for that current source can be readily derived by measurements on the capacitor.
For shorter times – less than 100 times the RC product – we will need to take into account the distributed charge storage and distributed resistance of an electrochemical capacitor. Generally this is done by using a multiple time constant model, of which there are many available. One often used is the truncated ladder network with, for example, three, four or five capacitors resulting in three, four or five time constants. This can be quite accurate in describing the performance of the capacitor at short times and under transient conditions.
Models of this sort can be readily derived by using impedance data obtained from the capacitor. These must generally be from 1kHz or higher down to 1mHz, so that it passes from inductive behaviour, through the self-resonant frequency, down to almost pure capacitor behaviour. These are critically important data that we need to be sure to obtain. From them commercially available software programs can be used to provide circuit element values for, for instance, a suitable ladder network. Note that some very common impedance test equipment has a minimum frequency of 100Hz or perhaps 10Hz, which is not very useful for characterising an electrochemical capacitor.