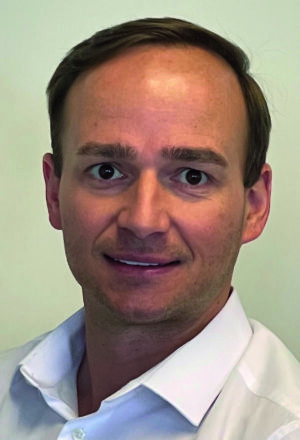 Energy storage comes in many forms but, in reality, many power storage technologies are years from commercialisation. Except for batteries. Phil Thompson, CEO of Balance Power, looks at the UK power infrastructure and concludes batteries are the most promising assets for integrating renewables at a speed and scale to meet climate emergency demands.
On 7 April, the UK government announced its energy security strategy— a long-term solution to address underlying vulnerability to international oil and gas prices by reducing the UK's dependence on imported oil and gas. Crucially the 10-point plan the UK government is 'delivering' does not include energy storage, although it is developing an 'appropriate policy' to enable investment in large-scale, long-duration power storage.
The strategy was in response to 2022's spike in European gas prices (up 200% from the year before), attributed to volatile international energy markets and exacerbated by geopolitical events such as Russia's invasion of Ukraine.
Shortly after 7 April, the energy price cap mechanism was adjusted, which saw prices rise by 54%, and the average UK household energy bill increased by £700 ($859) per year. In the weeks that followed, chief executives of the country's largest energy companies appeared before parliament, warning that an expected price cap hike in October could plunge 40% of UK households into fuel poverty.
The message was clear: there has never before been a more pressing need for a secure, sovereign, clean energy system in the UK.
Energy security strategy
The energy security strategy contained varied pledges to increase nuclear, offshore wind, low-carbon hydrogen, and solar capacity, as well as an increase in North Sea oil and gas drilling.
Many will view the increased emphasis on renewable energy in the strategy as a signal to UK industry that the clean energy transition is well and truly underway. Others, however, will point to a refocussing on fossil fuels as a regression on net-zero pledges made at COP26.
It is my belief that overall, the increased emphasis on clean energy is encouraging, but new analysis conducted by Balance Power points to a worrying pattern.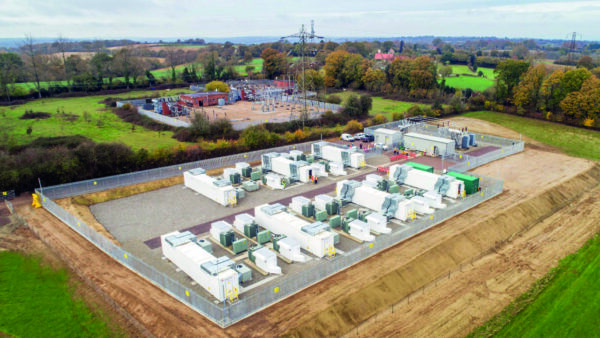 Demand vs generation
At present, the UK is on track to generate enough net-zero compatible power to meet its growing demand, but there is a recurring misalignment of generation and demand that leaves the UK vulnerable to both power shortages and wasted excess generation.
The expected generation from the proposed strategy's installed capacity is 365TWh per year, which compares favourably with the UK's 2021 electricity demand of 260TWh.
Of the 365TWh per year, the energy security strategy proposes 24GW of nuclear, 50GW of offshore wind and 70GW of solar PV. Whilst no firm commitment has been made on onshore wind, other than to provide support to receptive local communities, it has been assumed that capacity will double over the timescale that the energy crisis and climate emergency demands.
The complexity comes from ensuring that demand and generation are aligned. Whilst fossil fuels can be stored almost indefinitely, this flexibility is not available with solar PV and wind. Without action to resolve this issue, there could be insufficient generation to cover demand 24% of the time, based on 2021 UK demand patterns— something that will only increase over time. If not optimised correctly, this lack of alignment will have a detrimental impact on every business and household.
Our analysis indicates that in order to reduce the times of excess of demand from 24% to 10%, 5% and 2%, then power storage in the region of 125GWh, 250GWh, and 600GWh will be needed respectively. These are large numbers that are orders of magnitude bigger than what is in development with current market drivers (<50GWh).
Missing from the strategy
It is key that we look to the strategy itself and examine what is missing.
To start, it is surprising, in this case, that the energy security strategy did not sufficiently address the increased need for energy efficiency since reducing demand will reduce both the number and intensity of periods of excess demand. This could involve fitting houses with more efficient insulation and LED light bulbs, as well as consciously using less energy generally.
Another key omission is the failure to address the urgent need for planning permission reform. Since the release of the strategy, the government announced as part of the UK Queen's Speech, a Levelling Up and Regeneration Bill, which alludes to planning permission reform in the context of housing. Disappointingly, planning for energy projects at this stage appears to have been left off the agenda, despite UK government support from the business and energy secretary, Kwasi Kwarteng.
Put simply, the UK needs more renewable energy projects rolled out to provide clean energy, and to achieve this, swift planning permission for these projects must be granted. In conjunction, battery and energy storage is required to support this roll-out, to ensure grid stability when the sun isn't shining, and the wind isn't blowing. Increasing planning permission approvals would have the most meaningful, low cost to consumers, and quickest impact on the energy transition.
Two years ago, the government placed the planning decision for battery storage projects of 50MW and above in the hands of local authorities, to avoid the lengthy and expensive process of going directly through the Secretary of State. This, however, means that battery projects are now at the mercy of local politics.
The failure to implement concrete reforms to the defunct planning permission system is both short-sighted and misguided and will drastically limit the necessary and long-overdue rollout.
A transitional necessity
At present, there is a need for fossil fuels. Of course, it is not possible nor practical to divest instantaneously from high emitting sources of energy. The UK government must, however, turn its attention to clean alternatives, as opposed to policies like delaying the closure of coal plants, announced on 28 April, and new oil and gas exploration in the North Sea. They must provide real incentives for industry to cut emissions and look to reduce general energy consumption across the UK while developing clean energy capacity at pace.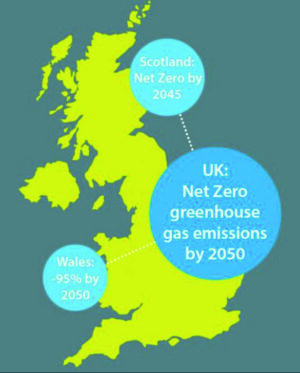 What to do next
Ultimately, calling for an increased roll-out of renewable energy projects, whilst reducing reliance on fossil fuels, requires increased energy investment. Investment in all swathes of the clean energy mix is essential but, in particular, is sorely needed in power storage.
At the moment, the power storage market is being driven by shorter duration solutions in the region of 1–2 hours, but this is not sustainable if we want to reach net zero. Longer storage solutions are in their infancy, and it is likely that 4-hour solutions will become the default, but not until the late 2020s.
Left unabated, the power storage market is not going in the right direction to invest in the infrastructure that is needed to reach net zero, or address the supply versus demand quandary. More attention needs to be paid to power storage, along with increased investment in advancing technology, if we are to reach and sustain a net zero grid.
Energy storage comes in many forms; there has been a keen focus on the promising potential of hydrogen and nuclear, from which the UK government has ambitiously pledged to obtain 25% of all power by 2050.
But hydrogen in any significant quantity is a long way off, and new nuclear power can take years to be approved. There's a role to play in reducing demand for energy overall through behaviour change mechanisms; however, it's essential the UK government confronts the challenge from multiple angles.
Battery storage technology is among the most promising tools we now have to expand the integration of renewables more effectively, with the speed and scale that the energy crisis and climate emergency demand.