As the world wrestles with its decarbonisation goals, including boosting renewable power penetration, battery storage is becoming increasingly vital— from residential to commercial-scale projects. Sodium-based cells are an ideal alternative to other technologies due to their potential to be cheaper, more sustainable, and safer; but how long before manufacturers and developers realise and unlock sodium's potential, Paul Crompton asks?
Initially developed alongside lithium-ion in the 1970-80s, sodium-ion batteries were overlooked in part due to their poor specific capacity and bad cycling stability.
But things are changing with firms developing batteries that perform better— especially in energy densities— than previous versions. Today's sodium-ion battery is a likely competitor for lead-acid and lithium iron sulphate (LFP) batteries; with energy densities matching LFP and the materials costing 20-30% less (when economies of scale are reached)— matching it closer to lead batteries.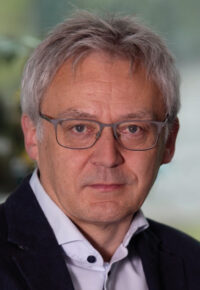 "The key to unlocking sodium's potential for storage will be getting manufacturers to understand the scale of the opportunity," says Dave Pell, commercial director at sodium battery developer AMTE Power. "Many producers focus on electric vehicles but if we can redirect investment towards sodium technologies, there's a real chance to grow and develop this market."
Another attractive route to commercialisation lays in the fact they are synthesised and handled in similar ways to lithium-ion batteries, with the production process largely the same. This means that existing lithium-ion battery plants and cell formats could manufacture sodium batteries without expensive refitting.
As the sixth most common element on earth, sodium is also abundant and cheap.
Deploying new technology
In 2019, a 100kWh sodium-ion battery system was commissioned to supply power to the Yangtze River Delta Physics Research Center located in Liyang city, China. The grid-connected system combines municipal power, solar and charging facilities to form a micro-grid.
However, perhaps the biggest signal of the technology's potential came when battery giant Contemporary Amperex Technology (CATL) unveiled its first-generation sodium-ion battery last August. The Chinese firm has started its industrial deployment of sodium-ion batteries and plans to form a basic industrial chain by 2023— including a battery pack that integrates sodium-ion and lithium-ion cells into one pack.
Cells consist of a cathode based on a sodium-containing material, an anode (not necessarily a sodium-based material) and a liquid electrolyte containing dissociated sodium salts in polar protic or aprotic solvents. During cycling, sodium ions shuttle between the cathode and anode while the electrons travel through the external circuit.
CATL says its cells can achieve up to 160Wh/kg, and charge to 80% state-of-charge (SoC) at room temperature in 15 minutes. Its battery also, reportedly, has a capacity retention rate of more than 90%, and its system integration efficiency can reach more than 80% in -20°C environment, says the firm.
In comparison, UK sodium-ion developer Faradion says its technology's cycling rates has a range of 2C (0.5 hour) to C/10 (10 hours). In addition, its cells can perform between -20°C to +60°C, and retain 90% of the discharge capacity at -20°C.
The company reports its prototype cells can deliver energy densities in excess of 140Wh/kg, with a design performance of 155Wh/kg in 10Ah pouch cells; the (round trip) energy efficiency of sodium-ion batteries is 92% at a discharge time of five hours.
The batteries have reached 190Wh/kg, which is now being transferred into production, Dr Ruth Sayers, director of technology and operations at Faradion, tells BEST. This was achieved by virtue of step change innovations as well as cumulative iterative improvements both on the anode and cathode side, which are likely to push energy density to 250Wh/kg by the close of 2022.
Sayers says: "The batteries already boast gravimetric and volumetric energy densities as good as lithium iron phosphate batteries at 150-160Wh/kg (greatly in excess of lead-acid batteries), but without using lithium, cobalt or copper. We are likely to push the energy density to 250Wh/kg soon, which has the potential to be a once-in-a-generation innovation in the global battery industry."
Faradion was bought by Reliance New Energy Solar (RNESL), a wholly owned subsidiary of Reliance Industries, last December with a promise to invest £25 million ($34 million) as growth capital to accelerate commercial roll out of Faradion's technology.
Faradion's IP has been licensed by cell developer AMTE Power which will incorporate it into portable energy storage systems (ESS) to power solar-powered energy storage units in remote sub-Saharan African communities. AMTE entered into a partnership with Faradion to develop its 135-140Wh/kg "Ultra Safe" cells last year.
Reliance is also due to use Faradion's technology at its proposed gigafactory, as part of the Dhirubhai Ambani Green Energy Giga Complex project in the town of Jamnagar in western India.
Faradion has a history of deals to bring its technology to the electric vehicle and energy storage markets.
"Perhaps the best example is our work with Reliance," says Sayers. "Faradion's technology is such an integral part of this project, where work has already started on it. There are several similar conversations in the pipeline across a range of partners globally."
Sodium's key markets
But with lithium-ion taking the lion's share of the market, where do sodium batteries sit in the plethora of battery technologies?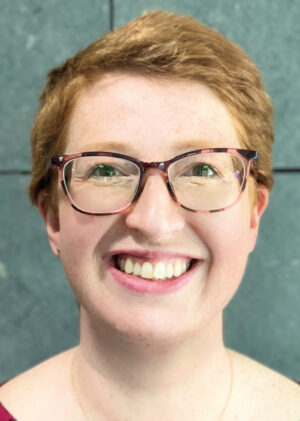 Sayers believes the importance of sodium batteries within the ESS industry comes from the technology's ability to be fully shorted (zero volts), which means they can be easily transported and used in remote locations and applications, including offshore, where transporting batteries (by helicopter for example) is restricted or hazardous.
Faradion is targeting a wide range of markets, including: residential and industrial storage, back-up power supplies for telecoms, as well as back-up power supplies or storage in remote applications and locations, including offshore.
In the past few years, there has been a lack of familiarity with technologies looking beyond lithium, says Sayers, who believes that CATL's announcement was a big endorsement for the technology and would have "driven more decision-makers to think about alternatives to lithium".
Lithium-ion battery manufacturing giant CATL's announcement focused on mobility rather than energy storage, targeted production at 160Wh/kg from 2023, and included no mention of a zero-volt discharge capability— unlike Faradion.
"Companies exposed to the lithium-ion supply chain will have futures contracts and long-term supply agreements already in place, which makes a wholesale and exclusive move to any other chemistry in the short-term difficult," says Sayers. "But we certainly do see an increasing amount of interest in sodium-ion from around the world."
Perhaps the key to mass-commercialisation will come as raw lithium-ion battery materials prices, such as cobalt, spike— never mind forecast supply shortfalls and question marks over mining practices— as electric vehicles become increasingly popular.
Barriers to adoption
So, are traditional barriers to mass adoption of sodium batteries such as levelised cost of storage, economies of scale, cost of materials, footprint etcetera holding it back against rivals such as lead, LFP and flow batteries?
"In terms of materials costs, sodium-ion battery material costs 30% less at the cell level than lithium-ion," says Sayers. "However, the exact figure will depend on use cases, geography, scale, country, proximity to raw materials (for example transport costs) etc so it is difficult to be precise.
"Given the price for lithium has skyrocketed in recent months, what we can say is that, due to the anticipated high demand for lithium-ion, the raw materials prices have been increasing significantly. This creates a constrained material supply chain whereas, since sodium-ion has no lithium, no cobalt and no copper, we do not have these constraints."
However, Sayers is less forthright about the kWh price Faradion expects its technology to enter the market at? She says there are "multiple commercial conversations" on-going, so it's difficult to comment but says it will "provide lithium-ion performance and lead-acid prices".
On safety too, sodium-ion fares better than lithium-ion. A sodium-ion cell can be fully discharged to zero volts, akin to a capacitor. In this state, the potential for thermal runaway due to short-circuiting is eliminated.
Ongoing battery development
A major way in which Faradion is aiming to improve the technology is in the development of new anode electrode materials, since graphite, the anode material in lithium-ion batteries, is electrochemically less active towards sodium, says Sayers.
Last year, Faradion was granted a patent whereby it took carbon-containing starting materials from animal-derived material (including animal faeces, but also skin, bone, hair and more) and processed it into hard carbon for use in its anodes, with further research being conducted with energy manufacturing company Phillips 66.
Research and development will be conducted in the UK (Oxford and Sheffield) and in the US (Oklahoma and Houston). The batteries will be designed for stationary and mobile storage applications.