At full capacity, American Battery Metals Corporation's planned commercial lithium-ion battery recycling facility will recycle 20,000 metric tons of feedstock a year. BEST spoke to ABMC about what it takes to build a plant and whether a domestic recycling industry is enough to secure the US' battery future.
At 2pm, August, 2020, a ground breaking ceremony took place on a plot of undeveloped land around 30 minutes drive east of Reno— just off an unremarkable stretch of Nevada's transcontinental Interstate 80 road where the pale, fawn-coloured landscape undulates lazily under the desert heat. The 12.44 acre plot in Fernley will eventually be home to five separate building areas for American Battery Metals Corporation's (ABMC) pilot-plant campus. It will include: production process areas, feedstock sorting area, analytical laboratory spaces and process development bays, a storage warehouse, and general office space.
But, before a single gram of feedstock can be processed, a recycling system had to be designed from the ground up. This will ensure its end products— battery-grade metals— can be returned to the battery supply chain in a closed-loop, circular fashion. Members of ABMC's technical team— who have worked for some of the largest manufacturers of lithium-ion batteries in the world— identified and vetted battery recyclers, their processes and facilities, for best practices and methods for the new facility. This included an in-depth understanding of the facilities and machinery used to process end-of-life batteries and scrap feedstock.
The building of the plant is being pushed along by 'enthusiastic tailwinds' for a handful of US lithium-ion battery recycling projects as the country looks to make battery recycling economically viable— and catch up with China where recycling lithium-ion batteries is already profitable.
"The reasons are manifold," said Doug Nickle, head of business development and governmental affairs at the firm. "The US is playing catch-up to China and Europe in developing a secure supply chain for critical materials that are fundamental to the EV and energy storage industries. As such, it is now apparent that investments must be made in clean recycling technologies to bolster economic, environmental, and national security interests. Plus, our approach of 'doing well by doing good' aligns with ESG institutional and retail investors that want their money to have a positive, lasting impact on the environment and humanity."
Our approach of 'doing well by doing good' aligns with ESG institutional and retail investors that want their money to have a positive, lasting impact on the environment and humanity.
The company, which has changed its name to American Battery Technology Company, wanted its new technology to be economically feasible and environmentally friendly (very low particulate and greenhouse gas emissions, recycled water, and on-site renewable energy).
On its path to building the plant, the company had to navigate a complex permitting process that spanned multiple jurisdictions. The 40-year old regulatory framework, which did not conceive of a lithium-ion battery recycling industry, was just one of the hurdles the company crossed. In the months leading up to December 2020, the company achieved critical milestones that enabled it to move ahead in permitting, constructing, and commissioning of the plant.
Firstly it secured multiple water allocations; by securing these water rights, the firm ensured it could operate its pilot facility at full throughput with adequate water capacity.
The final part of the jigsaw was the hiring of design-build contractor Miles Construction. The Miles team of architects, mechanical electrical & process engineers, HVAC system designers, fire protection engineers, and construction contractors worked with ABTC through construction design and the permitting process with the City of Fernley and the Nevada Department of Environmental Protection.
In March 2021, the firm established a relationship with the University of Nevada, Reno (UNR) by building a development centre at its Nevada Center for Applied Research. The applied research and development technology centre will serve to enhance the global competitiveness of Nevada industry by leveraging the physical assets and intellectual expertise at the University.
While the firm's recycling facility and innovation centre is being built in Fernley, the UNR laboratory will complement its facilities at Greentown Labs in Cambridge Massachusetts, and will afford the company access to UNR facilities, equipment, faculty, and students. It is part of the firm's remit to engage with the Nevada Centre's academic community for research partnerships and internships to advance its extraction and recycling technologies.
ABTC will spend $500,000 on laboratory equipment this year, and up to $2 million next year. The firm's principal chemical engineer, August Meng, said: "Our technical team is ready to expand our laboratory work ahead of the construction of our facilities at our pilot recycling plant. We will continue to refine our battery recycling technology while we work on our lithium extraction process for Nevada claystone and joint project with American Lithium and DuPont Water Solutions."
Gambling on Nevada
Anyone with half an eye on the industry will know Nevada made it's name as a battery state when it welcomed Tesla, and became home to the electric vehicle maker's first gigafactory. For ABTC the decision to open a plant in Nevada was an easy one as it already had its roots in the Silver State. "We chose Nevada for several reasons, including the developed road and rail infrastructure and access to a highly qualified labour pool," says Nickle. The company has worked with the municipal and state governments to lay the foundation for its facility and anticipates future collaboration as Nevada works to implement its Climate Strategy.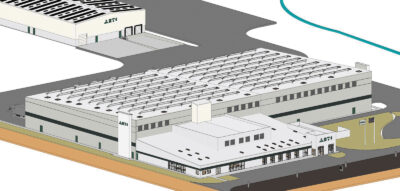 The Nevada site also had the benefit of never being developed, which allows ABTC to implement its vision without any legacy impediments and to move to the construction phase quickly, without the need for large-scale site remediation. It allows the company to complete the detailed design of the long-term facility immediately, while only initially constructing the portion of the facility needed to implement the first phase of its battery recycling facility.
The company anticipates funding the building of the initial recycling facility with financing of around $39.7 million, which includes: the purchase cost of the building site, an initial 98,2000 square foot industrial building, and initial battery recycling equipment and utility infrastructure. To date, financing for the company has come through the usual routes.
The company closed an over-subscribed $2,625,000 common stock financing round in June 2019; last October it closed a $1,250,000 equity investment from Just Business, a San Francisco based impact investment firm; and in December 2020 it raised an additional $1.45 million in preferred stock at a fixed price per share of $0.125 common share equivalent, bringing its total raised to $2.7 million under the preferred offering ($1.35 was raised in October 2020).
Once the plant is operational, the company anticipates construction-financing will be refinanced with long-term project-financing from a large-scale lending institution, that may include Small Business Administration (SBA) loan guarantees. In January, the company was selected for a $4.5 million grant by the U.S. Department of Energy's Advanced Manufacturing Office following a 'rigorous' six month competitive assessment. The funding is part of the Department of Energy's efforts to reduce American dependence on imported critical materials. This is to be achieved by diversifying the sources of materials needed for energy technologies and establishing domestic supplies of refined materials used in the manufacturing of lithium-ion batteries.
Recycling processes
The plant will, of course, sink or swim on its profitability. The cost effectiveness of the recycling process will depend, in part, on the technology it has chosen to use. There are other factors, such as economy-of-scale and the wider industry's balance between reuse and recycle.
"Our recycling process is environmentally friendly and processes batteries and manufacturing waste in a closed loop," says Nickle. "There is no smelting or detrimental air emissions (particulate or GHG) and we will be powering our plant in part with renewable energy, including solar."
ABTC's proprietary process includes phased mechanical and chemical processes. The plant will be able to receive up to fully charged batteries, and, in less than eight hours, extract and purify the metals to battery grade specifications. The company plans to sell the materials back to cathode manufacturers to make new lithium batteries.
Those materials will be the usual black mass materials: lithium, cobalt, nickel and manganese. However, ABTC has decided to go beyond that and also produce aluminium, copper and graphite. Nickle says the decision to do this was because global supply chains are hungry for the materials and the US was behind other countries in securing homegrown sources of each.
Helping the US recoup its shortfall in the lithium-ion battery materials market, to support a secure and resilient domestic supply chain to supply electric vehicles, energy storage projects, and consumer electronics, was one of the key considerations of ABTC.
Another lofty hope was to produce high purity battery metals that could help the US fuel the transition to renewable energy; advance technologies and processes that eliminate air and water pollution; reduce water consumption and set new standards for operations that are powered by on-site renewable energy sources.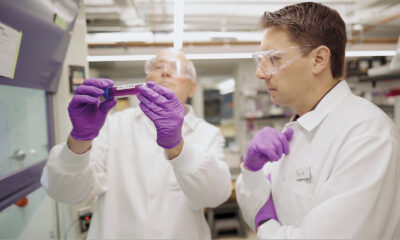 While lithium-ion has been the bed-rock for the chemistry's adoption, new battery technologies— such as solid-state and/or cobalt-free— are emerging. To deal with this ABTC is constantly researching and developing ideas in the pursuit of recycling novel technologies.
"Our business model is nimble and prepared for the advances in new battery chemistries," says Nickle. "Our recycling process allows us to shift or pivot as new platforms develop, and our technical team is at the forefront of many of the exciting innovations in battery technologies."
Materials supply chain
With EV adoption in full swing, and record numbers of energy storage systems being deployed in the US, it doesn't take a huge amount of faith to realise the lithium-ion battery materials market will grow dramatically in the next decade. However, with its mature recycling industry and far-reaching grip on the supply chain, China remains the top player in the materials game.
Industry analysts BloombergNEF (BNEF) believe that China will not weaken its grip up to 2025, having surpassed the previous decade's leaders, Japan and Korea— who, although leaders in battery and components manufacturing, do not have the same influence in raw-materials refining and mining as China. According to data from BNEF's 'Global Lithium-Ion Battery Supply Chain Ranking' report, China controls 80% of the world's raw material refining, 77% of the world's cell capacity and 60% of the world's component manufacturing.
While the US is busy creating its own battery industry— it was sitting at sixth place in the materials supply-chain list last year— something drastic clearly needs to happen if it is to reach the heady heights of third by 2025, as BNEF predicts it could do. Nickle "absolutely" believes the US can rise up the pecking order.
"The federal government is realising that smart energy policy is a non-partisan issue with significant national and economic security implications," he says. "Through public and private collaboration, the US can become a global leader in sourcing critical materials while securing domestic supply chains. Battery metals are overwhelmingly mined and processed outside the US in places where there is geopolitical, environmental and labour risk. We aim to create a domestic source for these materials that will help the United States compete globally to secure our energy future."
Building a reliable, sustainable and profitable recycling industry is the obvious answer to the US' materials question. In fact, the importance of creating an industrial-scale recycling network to help the US achieve its lithium-ion battery-making potential in the next ten years cannot be overstated.
One strategy the US government is adopting is to help American miners and battery makers expand into Canada— part of a wider strategy to boost regional production of minerals used to make electric vehicles and counter Chinese dominance. Conservationists have strongly opposed several large US mining projects, leading officials to look north of the border to Canada and its supply of 13 of the 35 minerals deemed critical for national defence by Washington.
Due to the expensive nature of transporting lithium-ion batteries, automakers prefer cell manufacturing plants to be built near assembly plants. That should aid efforts by Ontario and Quebec to develop their own battery-cell plants with both provinces close to US automakers in Michigan and Ohio. To this end, the US is also trying to boost domestic production of EV metals, which the Biden administration has said is hugely important.
It is critically important to create a strong domestic recycling network in the US for the recovery and production of materials critical to the manufacturing of renewable battery power.
"It is critically important to create a strong domestic recycling network in the US for the recovery and production of materials critical to the manufacturing of renewable battery power," says Nickle. "We see this evidenced by investments in a handful of exciting recycling companies like ABTC. "We must accelerate the development of domestic industries that support the soaring need for lithium, cobalt, and nickel, as well as other materials to enable critical industries such as EVs to achieve targeted growth in the US. This network requires partnerships between companies like ABTC, the government, battery manufacturers and OEMs."
Material costs
Battery recycling costs in China are around half that of the US and Europe, despite the cost of used batteries being similar. This is in part due to the higher cost of transportation and labour, and lower economies-of-scale in the US recycling industry.
A maturing industry will ensure the above concerns are eased, but the US can be more competitive by coupling free-market strategies with smart policies that advance secure domestic supply chains. Expanding access to critical materials is a problem best solved by strategic partnerships that marry the economic efficiency and flexibility of the private sector with the national security, climate adaptation, and economic development priorities of public sector policy making, says Nickle. "By establishing such partnerships, government agencies can strengthen domestic supply chains by promoting investment in technologies that unlock domestic sources of critical materials and removing antiquated and unnecessary barriers that prevent this new infrastructure from scaling," he adds.
Smart policies and effective partnerships, however, are not a guarantee the US can create an autonomous lithium-ion material supply chain. The hard reality, as we look at the industry today, is it's uncertain whether the US will ever have a completely autonomous lithium-ion battery-materials supply chain; but that doesn't need to be the goal either, says Nickle.
Instead, he believes it is more important the US becomes significantly less dependent on foreign sources for the majority of these materials, while developing and leveraging homegrown resources and a stronger, more balanced role in the supply chain. Technological advances and a greater focus on the recycling of critical materials will also help the US, which will not only be good for the global economy and trade partnerships, but aid the transition to a cleaner, renewable energy source.
A steady source
It is clear, to readers of BEST's Recycling supplement, that the more we recycle lithium-ion batteries, the less we need to extract virgin materials from the earth. A workable, global recycling industry could reduce the need to mine for critical materials such as cobalt and nickel by around 20% in the next 10 and 15 years respectively.
"However, less than 5% of all lithium-ion batteries are currently recycled today," says Nickle. That means the industry has a long way to go toward achieving thresholds similar to that of the lead-acid market, where around 97% are recycled.
Lithium-ion battery recycling will, one day, provide a steady source of the materials that power everything from consumables to mobile phones to sports cars to multi-MW-scale energy storage systems harnessing renewable power. Domestic recycling is not only an investment in the industry, but in the economic and national security of the US, while simultaneously addressing a burgeoning e-waste issue.