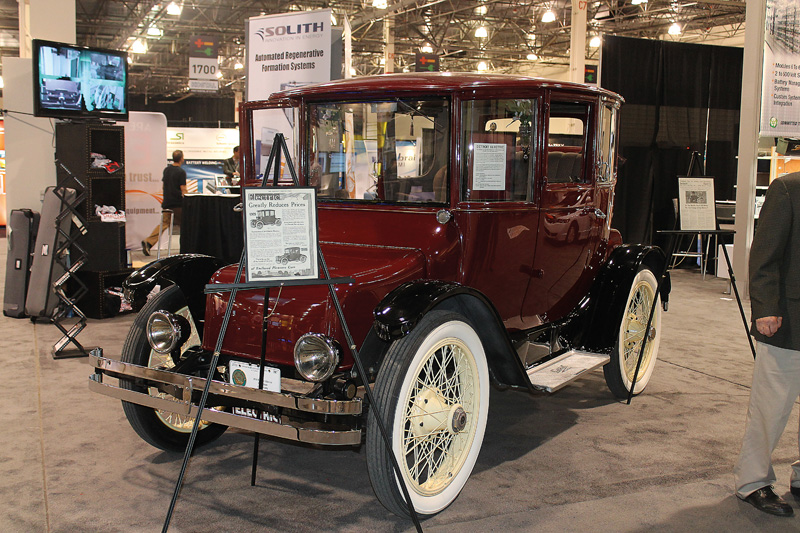 Ruth Williams reports from the third Battery Show in Novi, Michigan.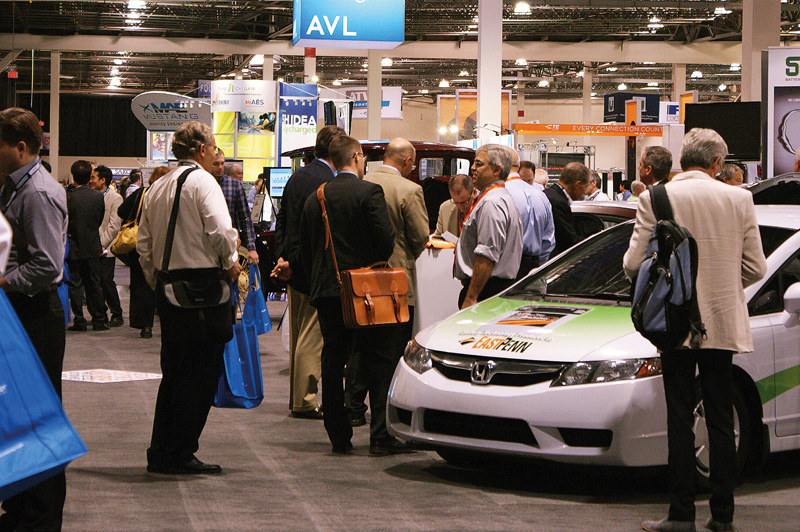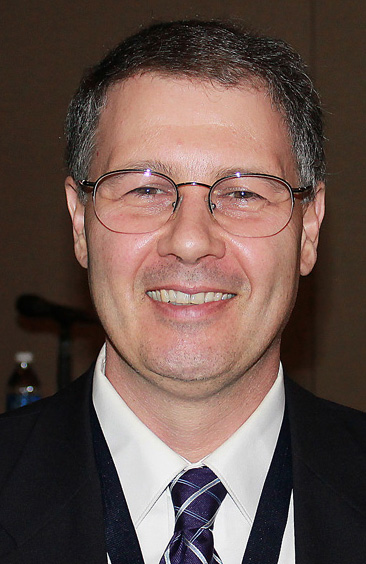 After a 'slow show' in 2012, there were fears that this year's Battery Show in Novi, Michigan would not pull a crowd. But with more than 200 exhibitors and high footfall, the organisers have turned the show around and brought in the punters.
But not everything is what it seems. The indigenous US 'advanced' battery sector is not solid. Most of the 'Obama money' went into the construction sector's stomach, building battery factories. But electric car sales have been slow, to say the least and the batteries are not being made. So what to do? Pump sufficient hype into the sector with an 'event' and maybe something will happen? That has to be the real raison d'etre of The Battery Show.
As something of an all things to all men event it is hard to know who could benefit from exhibiting and attending. While the word on the trade floor was of a resounding success, the conference was a little less inspirational. There was a heavy electric vehicle feel; even the non-EV specific tracks involved a lot of automobile talk. But it was more warmed up leftovers from others' battery banquets.
As with so many other conferences this year, the message was, lead has a secure future for years to come, while the same problems of cost, safety and recyclability surround lithium‑ion. Is that what you had to pay US$800 for?
The ubiquitous Christophe Pillot of Avicienne gave a US-centric view of the EV market, saying sales of EVs and hybridised cars are expected to be around five million in 2015.
But with the true cause of thermal runaway still unknown, safety concerns are hampering EV sales. Back at base, we think it's the poor value proposition of a pure EV. Defects in one in ten million cells makes safety a major problem; Pillot said the winning lithium-ion technology would do so for safety reasons.
More optimistic are the anticipated sales of micro-hybrids, which could reach as many as 35 million in 2020, and the energy storage source of choice is lead‑acid. Lithium-ion developers should remain positive that the number of batteries in EVs would have greater capacity than all the cellular phone batteries in existence today.
Regarding the cost issue, Dan Radomski of Detroit-based Next Energy stressed the need to lower battery costs by strengthening the US domestic supply chain. By manufacturing more battery pack components in the USA, Asia's dominance in cell production could be contained.
This point was echoed by Joe LoGrasso, Engineering Group Manager of General Motors, who said US OEMs must invest in assembly and technology within the US. The same argument was made and reinforced by Prabhaker Patel of LG Chem.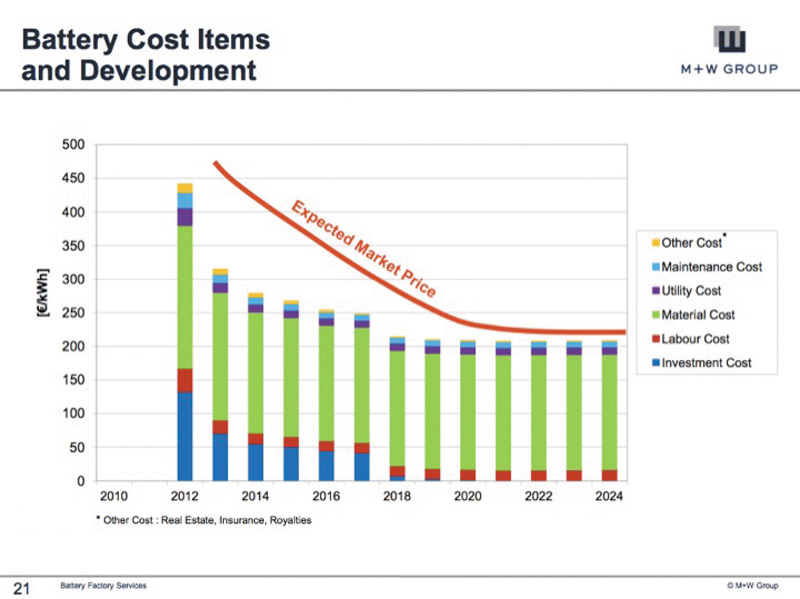 Larry Thomas, CEO of Primet Power, highlighted (right) the decreasing cost of a lithium-ion battery over time, with little or no change to the cost of materials. He said this is the largest single cost and it never decreases, while everything else is squeezed to make savings. Therefore, savings must be made during processing— the cost of transforming base ores into value added materials could be lowered. Thomas argued this point in our 'Second Opinion' column in the Spring 2013 edition.
But is lowering costs happening fast enough to make electrified vehicles affordable? Lead-acid remains the only current viable option for electrical energy storage in micro-hybrid vehicles. The same message was heard at ABC15 in Singapore the week before The Battery Show took place. Again nothing new.
And lead-acid is sitting comfortably.
It's all about packaging
As for safety, Dr Ignacio Osio, Programme Manger at Bayer Material Science, pointed out that laptop fires no longer grab headlines but the change has been made to casings— not chemistry. Similarly, following the Boeing battery fires that dominated headlines this year, changes were made to the casing to be 'fit for flight'. The packaging of cells and battery packs are designed to contain catastrophic failures, and even if they cannot be prevented, safety requirements by Underwriters Laboratory limit the hazards.
BEST has long reported Tiax's years of investigating how to mitigate internal short circuits. Chris McCay (pictured) said the only way to prevent an internal short leading into thermal runaway was early detection with an advanced BMS. A new system from Tiax detects even the small defects that are not detected by most monitoring equipment.
By preventing a single cell from reaching thermal runaway the advanced battery management system should be able to halt the cascading effect. The system allows users to extract data from damaged cells to enable better understanding of what occurred.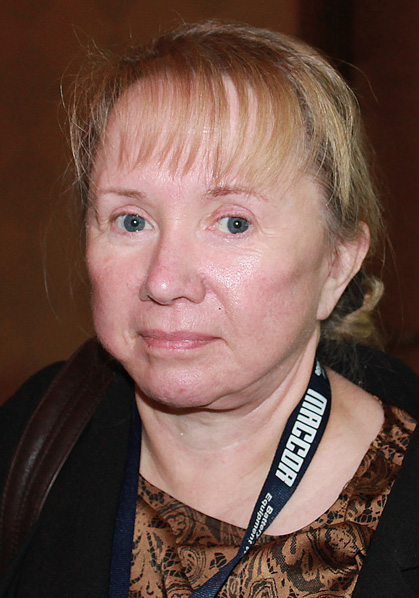 Janet McLaughlin (pictured) of the Federal Aviation Authority said rather than avoiding shipping hazardous materials as cargo, there are now hundreds of lithium-ion batteries on all flights. She said theFAA intervenes at every step to ensure a system is sound and there is redundancy in both the packaging and cargo-level safety systems. She concluded, continued research into packaging, involving all stakeholders, is essential for aviation safety.
There was also nothing new on the EV safety front. Phil Gorney of the National Highway Traffic Safety Administration bemoaned the current safety standards as irrelevant because they are adapted from shipping and transport regulations. To be appropriate for vehicle safety, the issues of thermal propagation and containment, short circuits and vehicle immersion and the discharge of stored energy must all be incorporated.
He cited the 16 Fisker Karmas that caught fire following submersion at a dock during Hurricane Sandy as an example of the danger that 'stranded energy', as he put it, could be present after an incident. It should be noted, however, that 331 vehicles experienced battery fires, but were contained by steel casing.
Dr Timothy Ellis, VP of R&D at RSR Technologies and member of the SAE Battery Recycling Committee, discussed the problem of recycling, calling it 'an impossible task' to regulate and recycle because there are so many new chemistries, recycling capabilities had simply not caught up.
Ellis highlighted the need for clear and consistent labelling which would aid recyclers to assess the type of anode and cathode in each cell. Further confusion arises with the multiplicity of pack shapes and cell types brought to smelters that have deal with anything from telecom and industrial to automotive batteries.
And what can usefully be recovered is still very much open to question.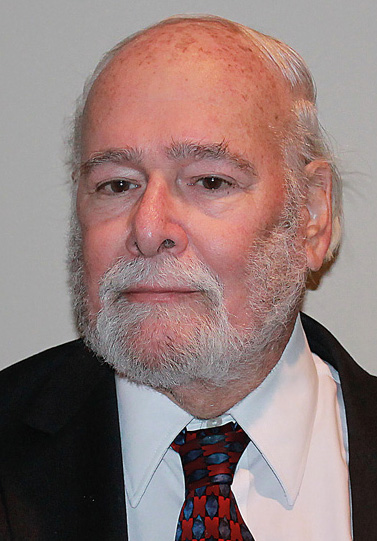 The area that the US is succeeding in is grid-scale storage; Imre Gyuk (pictured), Programme Manager for Grid Energy at the US Department of Energy gave a run through of success stories the department is involved with, many of which have previously been covered in BEST.
The strong message from him was that electrochemical storage is here and it's big. The DoE has invested US$185m in projects to demonstrate technical feasibility, gather cost data, stimulate regulatory changes and encourage other projects to follow. The deployment of energy storage projects around the world has doubled since 2011— impressive and hopeful. No wonder the government isn't being asked to do any more!
Take Beacon Power for example [see Summer BEST Page 67] the DoE funded project has built facilities and had a law passed for frequency regulators to get paid twice the previous amount. This has added value to speed of response, not just capacity offered, to make frequency regulation a commercial venture from the beginning for the supplier.
In the US, policy regulations are as important as technological progress, the recently passed STORAGE 2013 Act (Storage Technology for Renewable and Green Energy) provides a 30% investment tax credit of up to US$1M to businesses installing on-site storage. This, said Gyuk, is more than anyone could have hoped for five years ago.
When asked why customers are not actually buying more storage, he said it was his belief utility companies are remaining conservative to protect customers' money. Therefore improving perception and a change of culture is needed to drive the market forward.
The problem is that no one wants to buy batteries, despite the market being valued up to US$20bn by 2020. The market sees the costs without seeing the value. The frequency regulation market has now shown a return on investment but storage capacity alone is yet to do the same.
To correct this, a target has been set by the Joint Centre for Energy Storage Research (JCESR) called 5:5:5. Jeff Chamberlin who works with JCESR on behalf of the Argonne National Laboratory explained the aim to increase electrochemical energy density by a fifth and reduce costs by a fifth— both targets being met in the next five years.
For grid-scale storage this means lowering the costs to US$100 per kWh, so clearly this won't be using lithium! Some of the ideas the JCESR team has to achieve this include a non-aqueous redox flow battery with energy density ten-times greater than an aqueous battery, and developing an all‑organic flow battery using lithium tetrafluoroborate (LiBF4).
Chamberlin said the advanced chemistries they are investigating could enable technologies to achieve 5:5:5, but JCESR is remaining chemistry-agnostic.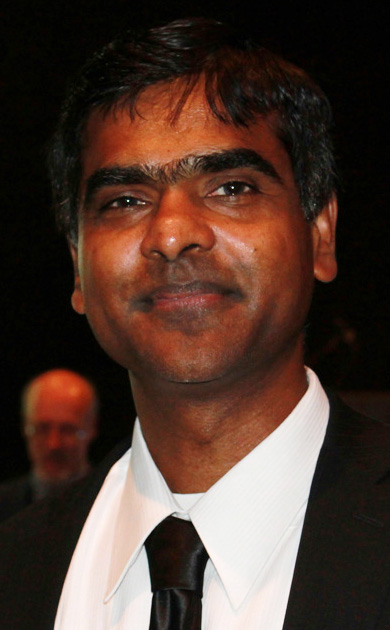 Another institution to be making gains is Argonne National Laboratory. Daniel Abraham (pictured), who works in the Chemical Sciences and Engineering department, discussed his work in material synthesis.
This includes electrode fabrication, optimising electrode composition and fabrication conditions to improve cell performance, with the aim of preventing solid electrolyte interphase formation on plates after cycling. Although Abraham's work is forward thinking, he said himself that additives and composites are not new and it is time to think differently to make gains in electrochemistry.
His idea is to look to biology rather than chemistry. Such as the use of antioxidants that trap and neutralise harmful radicals could be applied to battery science. Alternatively, a gradual release of electrolyte additives using time-release capsules or self-healing mechanisms could be triggered by stress factors, such as heat.
He believes scientists need to use more imagination to make advances to improve batteries and electric vehicles that are, admittedly, more than 100 years old.
But as with any breakthrough development, Imre Gyuk, in his wisdom, stressed the importance of not over-hyping developments or expecting claims to be true— that will only ever lead to disappointment.
But hype is a catalyst to make events like The Battery Show happen. Hundreds of attendees, contact details exchanged and much bonhomie exuded. But what real business will result, months down the line, is anyone's guess.
The never-ending dilemma of safety testing
A few miles down the road from the Novi exhibition centre Intertek had an open house session at its Plymouth testing centre.
Intertek offers every type of test imaginable, and if it has not previously been imagined, they can custom-build test apparatus. As a company it operates laboratories for the textile, footwear, toys, petroleum and chemicals industries at 500 locations worldwide.
The site in Plymouth, Michigan, deals exclusively with commercial and electrical testing for electromechanical components, including cells and batteries with a capacity less than 6 kWh.
As with any form of battery testing, the multiple standards agencies are disparate and need harmonisation to be useful for EV battery standards. As a progressive area of research and development with new products becoming available all the time it is little wonder the standards agencies can't keep pace with the chemistries and applications.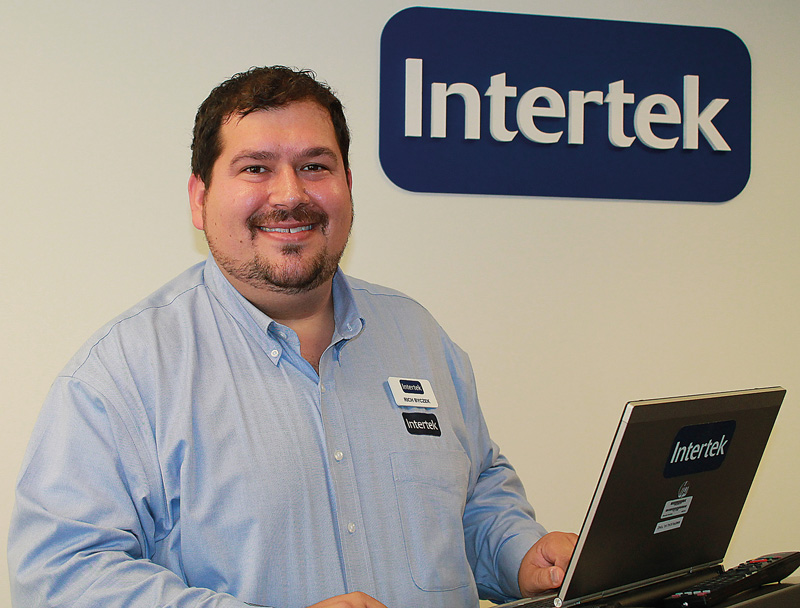 Rich Byczek, Global Technical Lead, EV & Energy Storage, spoke on the subject of electric vehicle battery standards about dealing with 'stranded energy' in electric vehicle batteries after an accident.
Byczek's talk largely highlighted the holes in existing standards and areas that manufacturers will have to consider and engineer around in order to have a battery that not only passes safety standards, but also is safe operating in non-controlled environments.
The Electric Vehicle Standards Panel has identified several gaps in the existing ANSI standards, primarily relating to thermal runaway and stranded energy. Firstly, a lack of standards for the safe storage of large format lithium‑ion batteries— that react very differently to small batteries— for warehouses, salvage yards dealers etc.
In relation to packaging, handling and transport, waste batteries are not considered in the current regulations and standards. This would include damaged, used, warranty return batteries, and their potential contact with other goods in the same shipment. Recycling standards present a large gap for lithium-ion because there are currently none.
The existing standards for overheating only focus on immediate results, not delayed overheating that can occur after a crash or abuse scenario, which could lead to problems if a battery is held in intermediate storage after an accident. A pass or fail test for over-heating does exist, but only for the time of an incident, not a delayed reaction.
Manufacturers and standards agencies must understand the hazards different size and type of battery packs, as well as chemistries and applications could present.
Stranded energy could cause problems for people working at the site of a crash, whoever takes a damaged car away for repair or disposal. Understanding how to deal with cars that are still a minority on the roads— if a roadside assistance team saw one electric car a month it would be high— has obvious problems. Let alone different vehicle types… it is easy to see why there are gaping holes in the standards when there is no 'standard EV' or even 'standard' battery.
Another problem with testing is the conditions are different to real-life use. In a controlled environment a battery might react very differently to being submerged then over-heated, or punctured or crushed in a moist environment.
Although a battery could pass a test in a controlled environment as stipulated in the standards, there's no way to simulate every potential situation a battery could be exposed to. The potential threats must be understood and mitigated for safe handling of the battery.
Byczek had a few suggestions to deal with stranded energy, first was the suitcase tester, a piece of kit to be used by vehicle recovery teams that has diagnostic and discharge capabilities. Users would need training to assess what energy is left in the battery, and discharge with the equipment.
However as there is no 'standard battery' it would be difficult for a kit to be suitable for all types of EVs. Byczek said auto-manufacturers were reluctant to harmonise, even as a safety issue, because it could be damaging to proprietary rights.
Another potential solution is to implement a device to automatically self-discharge and disconnect the system and then begin a slow discharge following a crash.
However, with both of these options, there is no guarantee a battery would be accessible after an accident, and for the auto discharge the greater the damage the less able it would be to respond.
This goes to highlight just how dangerous a battery could be following an accident, or even exposure to the elements. It also underlines the challenge of setting standards in an area with so many variables.
This problem is not going to be solved easily. Harmonisation of standards agencies would be a good start, but achieving this on a global scale will never be achieved before the technology itself once more outpaces the regulations.