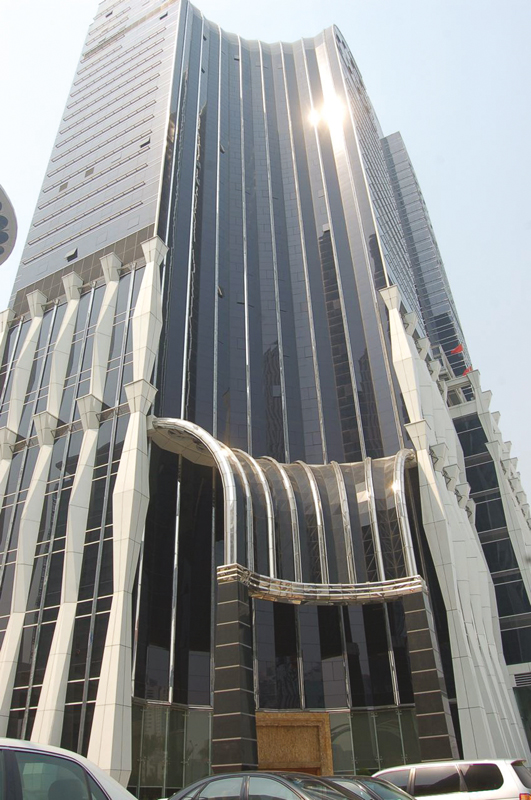 The Editor clocks up more air miles – China and India via Hongkong going to where battery makers are increasingly to be found.
We're here again. But this time on a marathon trip which takes us across China and into India for a trade fair, with a brief stop over in ShenZhen where Battery Council International has organised a technical seminar to enlighten the Chinese battery makers about the technologies and law associated with environmental protection.
We'll meet a few customers along the way and get a dazzling insight into a country which is still developing fast almost like a battery on accelerated life testing.
Getting to China and travelling around is getting easier now on every trip. It's a little like societies that went from transistor radios to satellite TV in one fell swoop . Today we have forgone the bus ( as we used to travel) and use low cost Chinese airlines to take the BEST party around.
And that's how I can fly into Beijing on a Monday morning and be in the North of the country in the afternoon. To Shenyang to be precise.
Despite whatever the Chinese Government says, despite whatever analysts say is happening, (vis a vis 12ABC reports) Chinese battery output (especially lead acid output) continues to grow.
The doomsters are, for now wrong and Chinese battery makers and materials suppliers are gearing up for even more expansion and interestingly, more automation. Because that's what I'm seeing with my eyes… or am I and the Chinese factory owners are totally deluded?
We looked at the growth of small and medium sized VRLA makers in the south of the country in our last China report and that process continues unabated. What we didn't look at was how Chinese materials suppliers are meeting demands of their local customers.
AGM separator is dominated by a handful of companies in the West and a few players emanating from Japan. Or is it? What continues to surprise me is there is a growing supply chain in China. Thought it' s hard to find, even if you can read the text listings at trade fairs and indigenous publications which are little more than catalogues. Marketing does not really exist at this third tier of industry and even if the companies innovate, how would their customers know? Word of mouth? Accident ? The Chinese way of doing business? It's still all a mystery to us in the West because it will take us a long time to understand the culture, the language and a whole lot more.
I really don't know how I would have found Rijie.(except through Liang Lyunchao) probably China's largest AGM maker and soon to be a significant exporter to India as that country sets up its indigenous electric bike industry and more.
Rijie has three factories making AGM and the one I visited in Yinhkou had what I reckoned was the largest drying oven I'd ever seen. They couldn't give me the dimensions of course. I'd say the length of a subway train at least. The company's output? 7.5 metric tonnes of separator now and that will have doubled by 2012.
Like everything else, it was once state-owned and its new master is a soft spoken and very unassuming middle-aged ex communist party official.
He doesn't speak any English but there's so much I'd like to ask.
For example, why was the company was founded in 1989 and what did the NS Group from Indonesia see it as a possibility in 1996?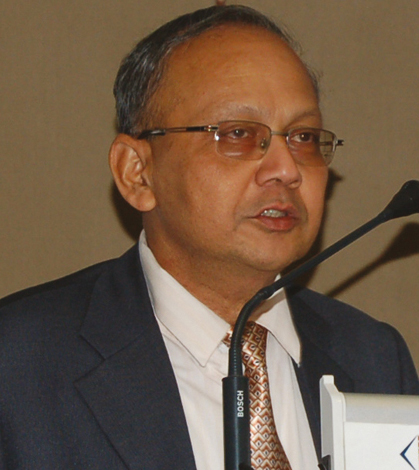 And why did YingKou Rijie Group establish CongQing Yujie Micro-glass Fiber Co., Ltd. in 2004? Its output (3000 MT per year), which is planned to be increased to 6000 MT per year. You could say security of supply. Or you could think local export. And beyond that?
Will Rijie one day export its AGM globally? You can only wonder.
Rijie probably accounts for more than 36% of the AGM used in China's VRLA market for now.
In June 2000, the Rijie Group established a partnership with the Dalian Industry University to investigate separator performance, to develop enhanced separator technology and to utilize advanced techniques for analysis of materials . Rijie didn't have to show me it's badly made corporate video (because it didn't have one) but I got a sense of quiet and determined diligence at this plant which told me they really are going places . Did they know I knew that? Did they really understand the purpose of my visit? They were polite and charming . But until I have 4000 words of working Chinese, I think I am going to have problems.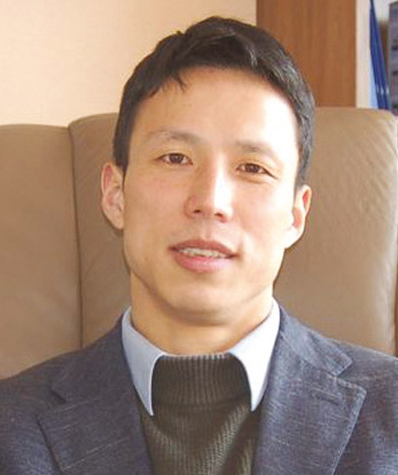 Not so the owner and General Manager of casting machine maker Alex Xie of Hilans in Wuhan, an hour's plane ride away and at prices which match UK's Ryan air( the planes not the machines), His company's caster bares a strong resemblance to a well know western make and he has sold 400 in the last couple of years. There's not much westerners can do. My guide tells the story of a very well known Italian firm who have a very rational policy in China. The first customer pays "through the nose"…. many times over because they realise it will be copied and that's the end of your sales in that region.
But Mr Xie though, knows his copying days are nearly over. He's invested in a large development department and he's concentrating his efforts on more automation. He knows BEST magazine can tell the "battery world" all about his plans. And they'll beat a path to his door.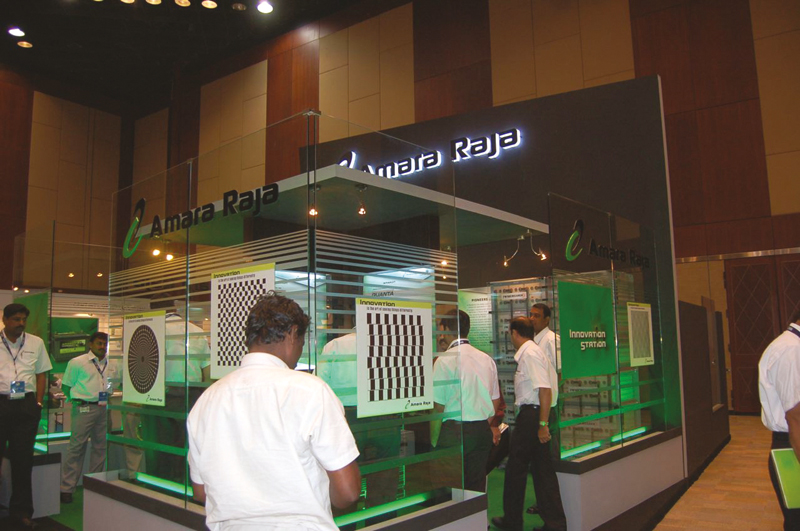 The reasons are probably guided by what the enlightened Chinese can see coming. Tough environmental rules which will mean workers will be able to sue their employers when they become ill and eventually die through working in lead acid battery factories. So not just automated casters, but parters and stackers and just about everything else.
If Mr Xie's dreams come true (and I'm certain they will) many workers who find themselves on the shop floors of not so healthy battery plants in China will, within a couple of years, find themselves looking for new employment. And what will that mean for the price of Chinese lead acid batteries and western made ones? Yes, a level paying field. But we've some way to go before that happens.
My final city stop in China was Shenzhen. You've all been here… I've got lost here but curiously this time it felt more like a US City. I found two branches of Fedex Kinkos and some very helpful staff, a metro system that worked and a lot more besides. And a lead acid battery manufacturing company headquartered in a "science park".
Lead is a filthy, disgusting, toxic material but its very useful for making rechargeable, low cost energy storage systems and it can make you very, very rich. Which leads me to the somewhat amazing and as far as I can tell, untold story of Mr Jiada Hu, a truly brilliant Chinese gentleman who has managed to pull of quite a phenomenon with lead after having invested $0.5m dollar into the business known as Rtar power and turning it into a company now capitalised at US$268 million in less than five years.
Hu speaks no English but is something of a legend in the Chinese battery industry, having worked first as a teacher, then a worker on the line at Vision battery, rising through sales and then founding his own business.
Last year we told the story of China Shoto, which raised £10m on London's AIM market. That buys an awful lot of factory in China. But Mr Hu went a lot further… to the Nasdaq in fact, and raised a staggering US$103m to build a massive battery plant at Songmu Industrial Park, Henyang City in Hunan province. That's the next province that's going places, by the way.
Ritar plans to develop capacity as high as 85,000 metric tons of lead acid battery plates with an annual output value projected to be over US$300 million. The plant should begin production later this month. And it's going to be highly automated. Plans call for another 40,000-60,000 square meters of factory space to be constructed during the second phase over the next three years which will be allocated to both lead acid battery and lead plate production. Upon completion of Phase 2 construction, China Ritar's battery production capacity is expected to have roughly quadrupled as compared to 2007 levels and lead plate capacity will reach 45,000 tons per year, which is expected to be sufficient to provide lead plates for approximately 50%-60% of China Ritar's batteries.
The Company invested approximately $15.5 million to complete the first phase, of which $10.7 million came from funds raised through the Company's private placement financing in February, 2007 and the remaining $4.8 million came from internally generated funds. The second phase is expected to require $18.5 million which the Company plans to finance using internally generated funds and bank loans.
"We are very excited to be initiating production in Hengyang," said Hu China Ritar. Well that's what the official press release said, a month after I met him. But there's more.
The Hengyang facility is close to some of the biggest lead mines in China and the electricity is cheaper there too. So I think Mr Hu is going to able to do a bit of throat cutting with the competition… don't you?
Mr Hu was too busy for lunch but no matter. We couldn't make our last appointment on that day. We were late, it was Friday.. and POETS day exists even in China. We had a weekend to kill in Shen Zhen. So how to spend Saturday in Shen Zhen? That's easy. You go shopping like everyone else.
Being just a little "Nerdy", I found myself in what is apparently, the biggest store devoted to IT equipment in possibly the whole of China. It was a cross between the biggest Macy's you've ever visited and "Radioshack "
Only it was on about ten floors. It was in fact a series of dozens of concessions selling finished IT, components and all manner of electronic toys. And it was packed like it was Christmas. Shen Zhen is young city with most of it inhabitants under 30. These "kids" can't afford to buy even the cheapest laptop made in China, selling at around US$300-00. So they build their own: And at once you get a feel for the electronic and IT literacy that exists in this country… it is tremendous and if anything has shown me the writing on the wall about our own society's technical demise, this was it. I bought a cloned "iPod" Nano for about $5-00 and a one gigabit memory stick for almost nothing. They both worked too!
Well what's this got to do with batteries? Not a lot but I think it says everything about China's defacto dominance of manufacturing capability and its position on the world stage.
The Shenzhen Sheraton is a truly impressive (and expensive) venue, even by Shenzhen standards-for a truly impressive Bar Mitzvah, or its equivalent. But the BCI environmental seminar was truly lost this mighty vestibule.
Hal Hawk and Mo Desmaris has done their very best to deliver up the great and the good in terms of environmental expertise – David Weinberg, Dan Esca and others to inform Chinese battery makers about how regulation had evolved in the USA and Europe on controlling this noxious substance which has made us so much money. The only real problem was the translation-it wasn't simultaneous-a la AABC and sponsored by Honda. It was translated line by line and was excruciatingly slow. And the message reached a lot of sales people – not engineering types.
Philosophically, you can understand (well sometimes you can) how law emerges and compliance evolves because businesses don't do things simply for the good of it. They don't want to be sued and ultimately consigned to the dustbin of history.
The other problem will be the cost of compliance- it will be huge. From testing the blood level of workers, to providing changing rooms, washing facilities, air clean up and more. Only the largest Chinese battery makers can afford this. And perhaps only the ones with US JVs will do so quickly. As for the rest? Who knows?
And so to India,via Hong Kong. For the Indian battery fair in Hyderabad. I cannot believe its nearly ten years ago since I visited that city and it's changed beyond all recognition. The High tec city where the conference hotel is located could have been anywhere. The venue was superb
Ajoy Raychauduri appears to be running at a 100C rate as he ushers visitors and exhibitors from place to place. I am waiting for him to keel over with exhaustion. I had my doubts anyone new to trade fairs could pull off something so well from scratch. And companies have spared no expense in showing off their wares. Amara Raja's stand would have not looked out of place at the Hannover fair, for example, almost on two levels with video screens and more. I have long discussions about the impact of the growth of a huge Indian middle class(about 300 million many under 30) who have money to spend. Once the smartest young Indians became doctors, lawyer and engineers. Now even those with useless degrees (in media studies?) speak good English and work in call centres, as we all know. The result?
An economic boom and fantastic sales for all kinds of batteries. Exide Industries too have spared no expense. And Chinese machine makers are there in force, with a smattering of westerners, like John Wirtz. India's push for growth could be the lifebelt that western companies need if dire predictions about the traditional western economies come true.
But India is on the move in cars. Exide's Paban Kataky is full of optimism about the growth of the automobile in the country and the need for good distribution of product, which his company has.
The only problem at the show? Well, it needed more visitors- lots more to make the travel worthwhile. But mr Raychauduri plans to repeat his efforts. I escape early to avoid an airline ground staff strike in Hyderabad. Driving back to the airport, it's not difficult to see the new fashions shops where young Indian men and women are buying designer label clothes and soon perhaps Tata nanos.
You can tip the global economy into recession, but people will always need food, toilet paper coffins and without a shadow of a doubt, batteries.