Toyota Motor Corporation will launch a residential lithium-ion battery energy storage system in Japan that can be paired with renewables.
The O-Uchi Kyuden System uses electrified vehicle battery technology such as Toyota's battery control to provide a rated capacity of 8.7kWh and a rated output of 5.5kWh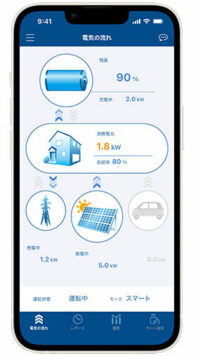 The system supplies power in day-to-day situations, as well as power outages caused by natural disasters.
The ESS also supports supplying power*2 from electrified vehicles (HEV, PHEV, BEV, FCEV) at 100V AC, and can use power stored in those vehicles as a backup-power source during power outages.
In addition, future moves to IoT using a wireless LAN router connected to a hybrid power conditioner will allow for storage capacity, operation mode, and other settings to be viewed and set in real-time from a smartphone app.
The ESS is due to be launched in August.