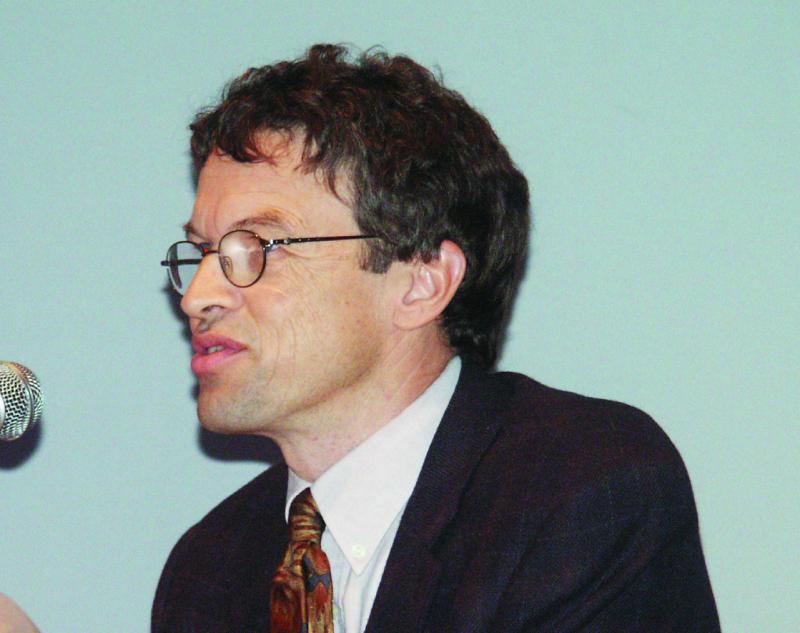 Developed world or developing…. you can take your pick to develop these markets, as Europe's first meeting devoted to the subject of energy storage technologies held in France last Autumn showed.
Slowly but surely, Germany is switching off her nuclear power plants. All around her coastline, wind farms are being erected. In the UK, the Government has made a commitment to establish renewable power, as 10% of the UK's power generation needs.
In California, renewables were going to make up to 10% of the States's power generation but California's new governor has 'upped the ante' by pushing that prospect to 15%!
Power utility men are beginning to get nervous. Did you know that Germany's nuclear plants represent an astonishing 60GW of spinning reserve? Renewables on their own can't give the kind of grid stability we've come to know….. Energy Storage is about to come into its own.
These are just a few of the issues that stimulated the team at GENEC (the laboratory that BEST visited in January 2003 and brought to you in July) to create the first STORE —Storage for Renewable Energies conference this past Autumn, in Aix En Provence, France.
It's more than a subject that is close to our heart—it is where we have pinned our colours to show a new direction for the battery industry. We hope you'll listen and take notice. We hope the European Community sits up and takes notice—but just at this moment the EU is not. Because the ASSURE programme—the proposal put forward by the GENEC laboratory with the support of Eurobat—did not get the funding as part of the 6th European framework programme that it really deserved.
It's a blow, but far from the end of the world. If nothing else, this first STORE meeting unwittingly defined the markets for energy storage technologies—large scale and which could include quite exotic technologies, including compressed air, going under the acronym of CAES, right down to small scale which we already know—the hybrid PV/solar/ diesel systems.
For the first time, we can report some potential market numbers for this sector and they are truly attractive, but there's a snag. There is potential to sell a vast number of entirely the wrong kind of lead acid batteries to kick start this market—SLI batteries.
Do this and your short-term profits will be somewhere between excellent to fantastic but you will inevitably destroy the lead acid battery market in the long term.
However, sell the right batteries here and you'll confound you're critics (who hate lead), sustaining the lead acid battery market perhaps for another 30 years? The key here is establishing quality tubular plate manufacture in the developing world—that means selling a lot of know how, machines and recycling capability—a tall order, but a very attractive proposition to independent machine makers as well as lead producers, who are seeing their old world globalize and consolidate at a quickening pace.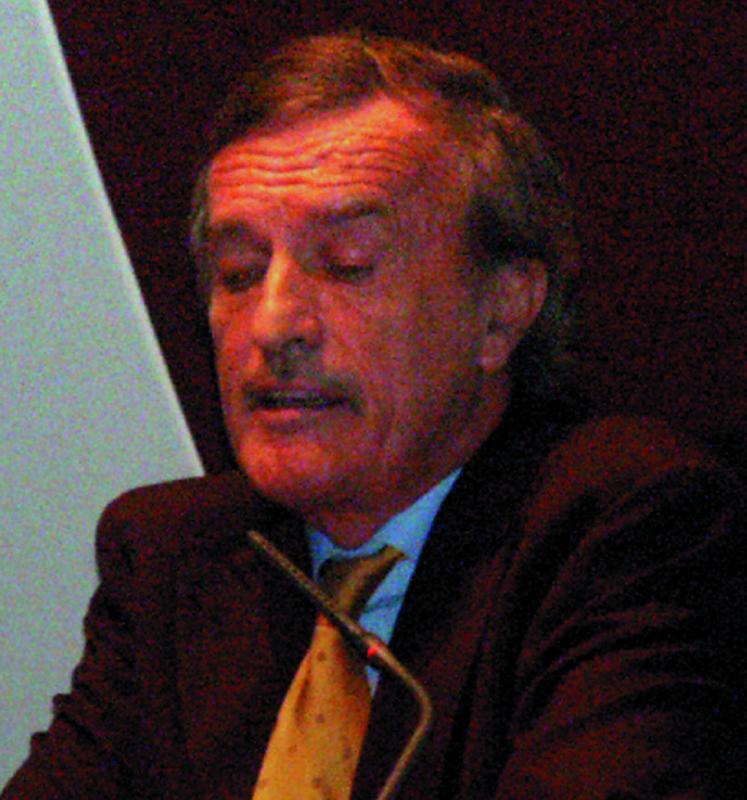 Who takes this view? Patrick Jourde for one—a member of the GENEC team with considerable experience in selecting and testing lead acid batteries for just this purpose and another—Patrick Moseley, of the International Lead Zinc Research Organisation.
The latter body's experience in installing battery hybrid remote area power systems in Peru shows that the process is far from simple. Batteries aren't rocket science it's true, but sorting out battery/charger/ PV problems at a distance of several thousand miles is problematic-—a little like talking BEST's advertising director through his (minor) IT difficulties.
The majority of PV systems in existence in the developing world today are running on SLI batteries, says Jourde. And of course they're entirely unsuitable. With a potential life of just 18 months, they're poor value.
What if only one cell is defective? Jourde pointed out that in the developing world, batteries get repaired not replaced. But that's not going to happen with western-made SLI batteries.
Jourde claimed that in the next 30 years, 2.5 billion people or 400 million homes could have the benefits of electricity through PV/solar systems. Each system could have a 150Ah 12-volt battery with it. That's an astonishing equivalent to 1.6 billion car batteries.
On a three-year lifetime, it represents a requirement for 586 million extra car batteries a year—a massive and probably unsustainable requirement. It's unsustainable for a number of reasons. The lead industry cannot meet that demand and the customers couldn't afford it. They need a longer life product. And that can only come, he argued, from tubular plate batteries and with a life of 10- 15 years.
Interestingly Jourde described how more than a decade ago, there was an experiment in local manufacture of tubular plate batteries for just this purpose-—in French Polynesia using a design produced by Oldham Batteries (now part of the Enersys empire). What he didn't say was what happened to it.
Clearly it's a lot easier for a few global giants to sell the wrong kind of batteries to the developing world,perpetuating the myth that lead acid batteries are rubbish for this duty. But in terms of affordability, there's nothing else to touch lead as the energy storage technology, if all you want to do is give half the planet access to electricity for light, TV and telecoms.
Clearly larger communities will move toward the mini grids and hybrid systems with what Patrick Moseley and others believe is the right kind of lead acid battery—a valve regulated design, optimized for partial state of charge operation which might operate for ten years or more.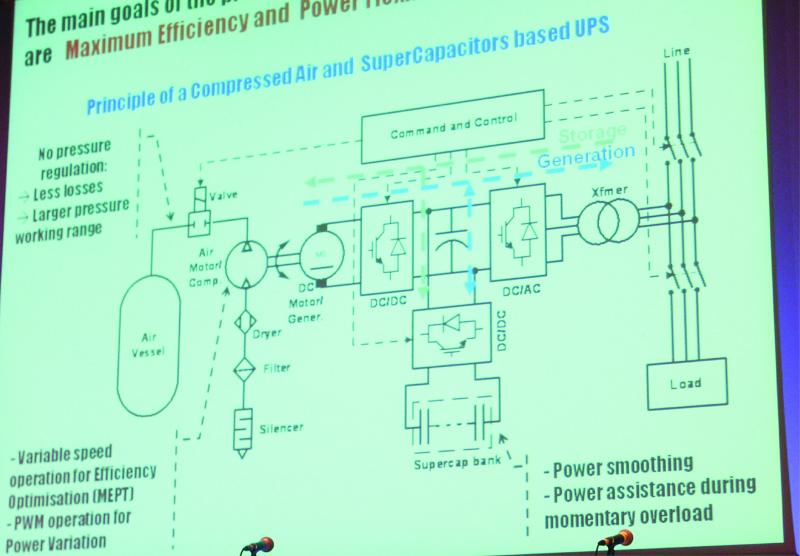 The problem here of course is that to manufacture high quality lead acid batteries requires access to process technologies not known in the developing world, although there is nothing to say the technology couldn't be transferred.
And few studies take into account how expensive life is trying to get electricity from other sources or indeed, enough light to read.
Moseley's figures suggested that for the Peru communities benefiting from the ILZRO-designed RAPS systems, an individual home's current cost of energy (candles, batteries, kerosene, etc.) amounted to at least US$10 per month
With the provision of the RAPS system, which links PV and diesel into a 24-hour service, giving 15 kWh/month, then this was equivalent to US$0.67/kWh, or US$10.05 per month
The RAPS operating cost was US$0.16/kWh. Twenty four hour diesel generator operating costs (if you get the diesel) were prohibitively more expensive at $0.89/kWh.
There's no question that electricity, appropriately generated is cheaper than what was available as a source of reading light, if nothing else—but how do you put a price on its liberating properties?
The difficulty of putting relatively unsophisticated battery technology into the hands of communities with almost zero technical support was part of the mission of the ABLE project and discussed by Xavier Vallve from the Spanish company Trama Tecnoambiental.
Experience shows that communities can and will abuse the best batteries and what's needed is a battery management system that imposes a limit on how far a battery can be discharged, a means of providing some equalisation and a monitoring system. The system also provides a record of the quality of service the battery delivers. One cannot imaginen the frustration of potential users of these systems because the system is designed to ration power to preserve the battery—how does one explain this?
Who knows how these communities will use the electricity—that's really not an issue for BEST but this writer believes the lead acid battery industry will be taking a very short sighted view if it doesn't devote resources to develop this market alongside other parties.
It won't be plain sailing—but lead has no serious competition in this field. So what's stopping you?
The other market—energy storage in the developed word is a much more complicated issue—competing technologies, an unrecognised issue by many and a problem which even the renewable energy world might like to disappear.
Is it even required? Intuition says yes—a very large number of windfarms will not necessarily produce the amount of power one could expect from conventional large-scale power generation.
Only modeling takes us somewhere near the truth- and that's exactly the kind of work that Mary Black of the University of Manchester Institute of Science and Technology is examining. But the work is at a preliminary stage. The simple truths however, are easy to understand. Wind generators get a poor price for their electricity because of its inherent uncertainty. Peak generation capability appears to come in the hours of darkness, when demand is low. So could storage add value?
In principal, yes. In her initial studies, based on UK electricity requirements, there's a peak demand for power of some 56.64 Gigawatts and a potential peak wind output (though we don't know from how many wind farms) of 29.53 GW. Black estimates that just some 5GW of storage capability could make all the difference to wind energy pricing. That's not much. What we don't know of course is in what form this storage would come— batteries? flywheels ? or compressed air and supercapacitors? Remember this was an eclectic as well as an electric meeting, with interested parties coming from places other than the world of batteries. Take Sylvain Lemoufouet for example that described a theoretical energy storage system using compressed air and supercapacitors. If you thought giant batteries of the kind that SAFT and GNB Exide had built are rare, there's nothing quite as rare as compressed air energy storage. In fact there are only two plants operating—one in Germany operated by EN Krawftwork at Huntorf and a US plant of Alabama Electric in McIntosh which was commissioned in 1991.
What's compressed air got as a storage technology over batteries? It's not difficult to explain—no self-discharge, no chemicals, no loss of capacity over life. All you need is a huge underground cave.
And a child can understand the principles. At off peak periods, you compress air using electric motors and store the compressed air in underground caverns. When you need the power, you use the compressed air to assist in the burning of natural gas in a two-stage gas turbine. And the advantage is?
Well, in a normal gas turbine power plant, 2/3 of the power the plant generates is needed to compress the combustion gases for efficient combustion. In this process, electricity generated by wind has done that job. Huntorf's increasing role in Germany is that it can be brought on line very rapidly and can be used to peak shave. And apart from some technical snags associated with corrosion in the pipework, Huntorf has operated successfully now for 20 years. As our leading paragraph points out, as the Germans loose their spinning reserve in nuclear power, more Huntorf-type operations are needed or quite a lot of Golden Valley type battery installations.But let's get back to Msr Lemoufouet's design—there's absolutely no combustion. He uses compressed air to drive electric motor /generators directly, the supercapacitor merely smoothens the electrical output. Academic dreaming or potential storage solution? If lead acid dominated the meeting through its low price and availability, there was no shortage of purveyors of other chemistries wanting to get in on the act—and that's a warning to the organiisers—there's a danger of this meeting degenerating into just another power sources type event.
That of course, would be a mistake—as the discussion at the conclusion of the meeting highlighted. One of STORE'S missions will be to engage a broader community to the concept of what energy storage can do. Battery people must stop talking among themselves on this issue—it's time to spread the gospel!