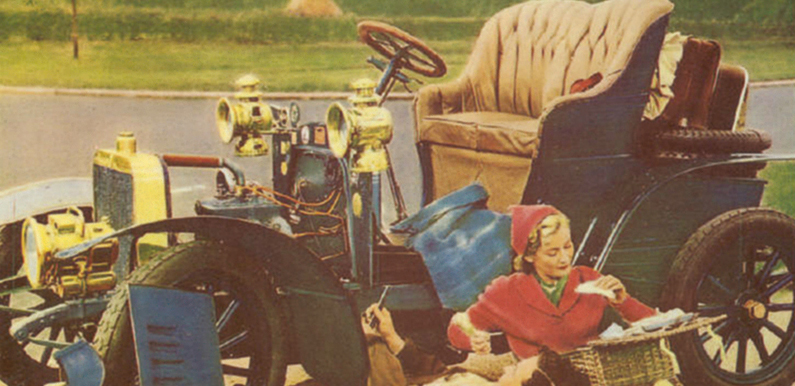 What do you get when you put a used-car salesman, an academic, and a couple of engineers on a panel discussion to talk about the future of electric vehicles? The Editor couldn't resist finding out.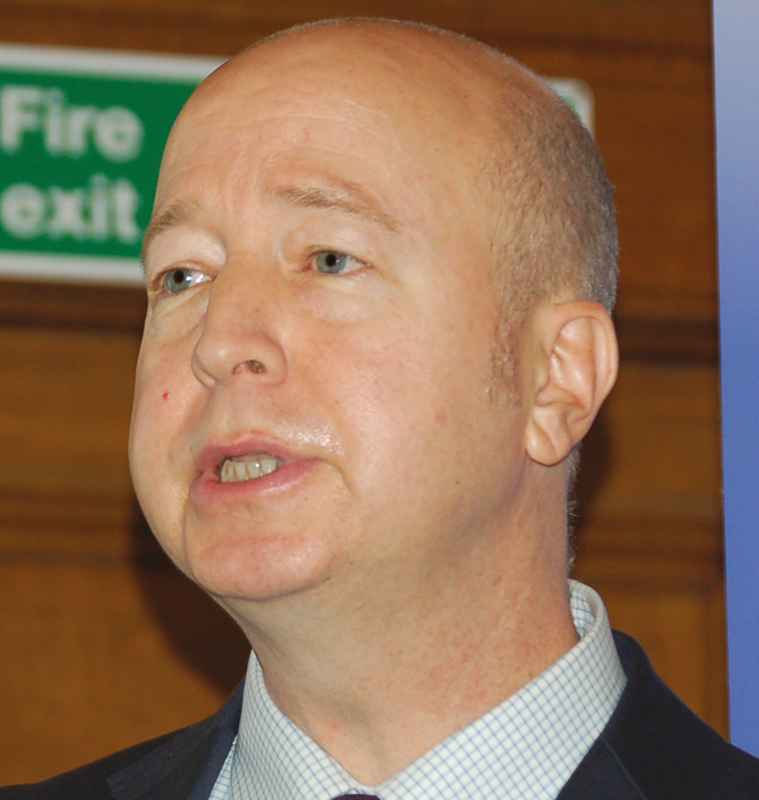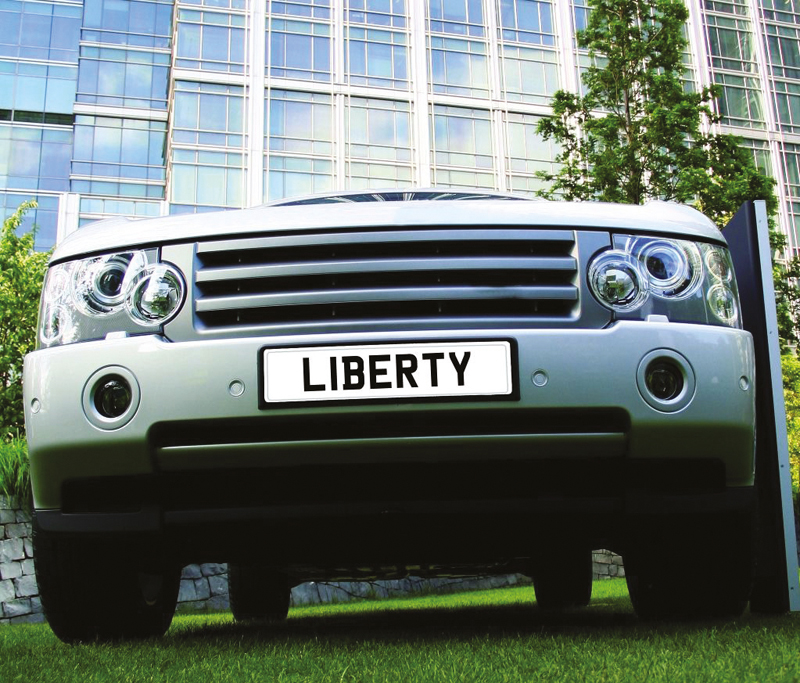 If you can keep your head when all others are losing theirs…. Early December was not a great time to be part of the Automotive Industry. With newspapers headlines baying for the blood of top executives (and union leaders) of the US's big three automakers, who'd have the stomach to talk about the future beyond the gasoline powered reality we have today, which would undoubtedly involve massive risk, re-educating the consumer, government and a whole lot more headaches – never mind working with the battery industry?
Yet the trade magazine "Automotive World" had no difficulty in filling a medium-sized seminar room at the UK's Institute of Mechanical Engineers with those who wanted to hear what's going to happen next in this tortuous story, because there's an inevitability about it all, despite the current economic climate.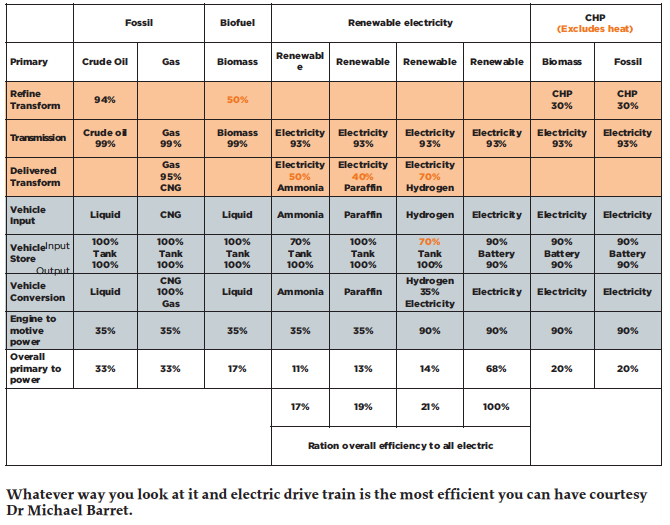 Well, that's the opinion of academe and one Dr. Mike Barrett of University College London (your scribe's alma mater) and an observer of EVs over many years. The big driver is, of course, climate change. The world needs a 60% reduction in CO2 emissions to stabilise climate, and road transportation is where that reduction is going to come from. Academics are not scared of asking the big questions – what is road transport for? Mainly, it seems, shifting goods and going to work. Barrett had all the charts and graphs you'll ever want to see on the matter. The most frequent car journeys are made for going to work. The greatest amount of green house gases come from big cars that are heavy and have a high top speed. If all my fellow Brits were to switch to small cars, we'd reduce car carbon emissions by 50% in ten years. If a fraction of my fellow Brits worked ten metres from where they slept, it could all be a lot faster than that!
But we digress. Barrett's conclusions were pretty much in line with what EV thinkers have been saying for years – most car journeys are less than 60 km– well within the range of today's batteries. Electric transmissions are more efficient and, well yes, recharging is a difficult issue. Long distance journeys can be switched to rail – which doesn't need oil. As for air tranportation, well, there's no alternative.
So where are the cars? Enter stage left an EV evangelist, one Barry Shrier of Liberty electric cars. Who? Well before the credit crunch hit, this company had issued its press release announcing to the world that it was retrofitting the UK's very own iconic gas guzzling Range Rover Discovery – as an EV. Well, it wouldn't be difficult, would it?
There's loads of room in the back of the vehicle to stuff a shed load of batteries – the vehicle is also known as a "Chelsea tractor" – even if only those who can afford to live in the upscale part of London can fill the tank with the UK's astronomically expensive fuel.
Shrier, an American, was a little vague about the guts of the vehicle's drive train. Supercapacitors were mentioned but then so were Altairnano lithium-ion batteries. And the price tag? Well, it's above and beyond that of the Tesla Electric car – perhaps £100,000. Shrier seemed to think this was no big deal and it probably wasn't. When Lehman brothers still had offices in the city – before Gordon Brown told his people that they'd have to take a "World War II" attitude to the downturn– make do and mend, rationing, stiff upper lips, etc., and wait maybe 15 years before we've never had it so good again. ? This sentence doesn't quite meld together. You start out making a comment referring to (presumably) he good old days before Gordon Brown ordered austerity measures….. but then you don't finish the thought – what happened in those good old days….
And then Schrier wandered off the point somewhat by discussing the possibility of making London "the flagship city of trialling electric vehicles through the zero emission vehicle foundation" – 20, 000 electric vehicles on London's roads by 2012.
This is the kind of stuff you'd expect from London's new mayor, who has the unenviable task of fronting the UK's hosting of the Olympics in 2012.
In the current financial climate, I don't know that there are too many people who will be putting their hands into their savings to buy an EV for nearly US$200,000. I don't think Mr Schrier will be meeting too many of them either. Nobody likes a car salesman, but we still have respect for engineers, don't we?
Enter Don Newton from Axeon technology, a company which BEST magazine has looked at before. It is the battery pack-making firm that started making small packs for phones and power tools, and graduated to building the packs for Modec, one of the UK's leading EV delivery van makers.
Newton, a cautious engineering type, was sufficiently confident about the interests in EVs, HEVs and even plug-in HEVs to say that company was receiving very serious enquiries from the auto industry at more than one a week.
EVs and HEVs are very achievable today. EVs can be built with ranges of beyond 130 miles and with battery packs of up 75kWh capacity, charged overnight.
Newton was more sceptical on HEV benefits. Diesels, where available, can give just as good CO2 reductions, but the average HEV can provide a1.5kWh power boost. In a bus, it is possible to reduce Co2 emissions by 50%.
The plug-in, which created so much interest in the USA two years ago when gas prices were soaring, is perhaps seven years away from production but it will reduce CO2 emissions in cars by as much as 80%.
In terms of battery technology, Newton is another staunch LiFEPO4 enthusiast. It has, in his opinion, the best safety profile of all lithium chemistries, good high current performance, excellent cycle life and perhaps most important of all, the best prospects for cost reduction.
What Axeon brings to the party of electric and hybrid vehicle development is a battery management system that monitors the conditions of individual cells that make up the battery and provides a "Fail Safe" mechanism in case of uncontrolled conditions or abuse.
It also provides the State of Charge (SOC) of the cells and the battery. It maintains all the cells within their desired operating limits, including SOC, and protects them from out of tolerance conditions as well as providing pre-charge conditioning. (Impedance check, two stage charge.) Furthermore, the Axeon system provides the optimum charging algorithm for charging the cells, as well as cell balancing to maximise battery life. In a world where battery chemistries are poorly understood, the pack maker with expertise can be a dealmaker – or breaker.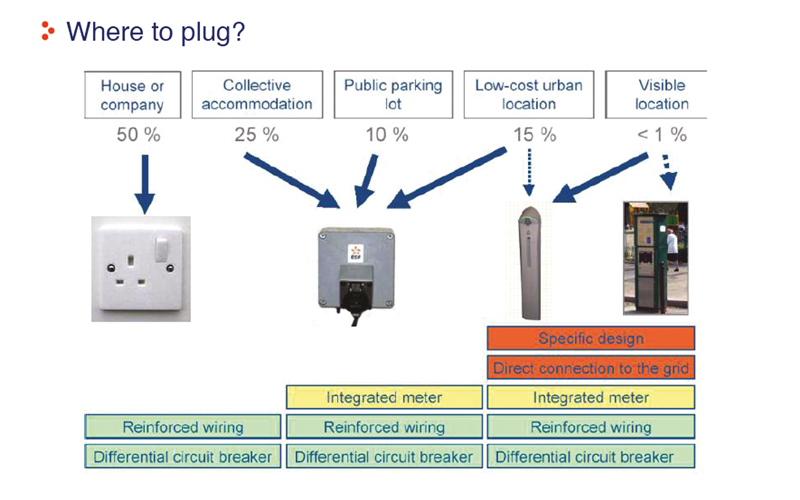 Perhaps the most positive presentation of the day came from Sebastian Ruiz of EDF, France's state owned nuclear-based electricity generator, which owns big chunks of the UK's electricity business. EDF sees the business potential. Ruiz described electricity as the privileged fuel of trains and tramways of Europe. And, it's clear, they want to extend the privilege further – to cars. A plug-in hybrid would cost not more to run than the hot water consumption of 3-4 people, plus-or-minus perhaps 2500kW hours. But where to plug in? EDF is now engaged in one of the biggest Europe-wide programmes to develop standards for charging, and to produce charging stations. There are more than fifty charging bays in Westminster in London already. Has the age of the EV finally begun here? It may very well have.