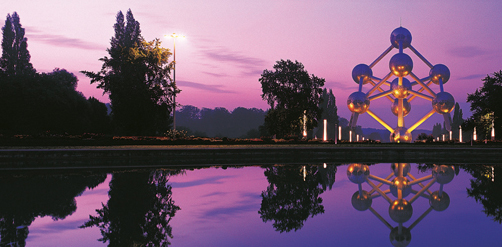 The Editor spends a wet midweek in Brussels.
In a time-pressed world, we need short, sharp meetings and conferences. Why spin out to three days what you could concentrate into a morning? It's something that the Europeans are taking the lead in (no pun intended) – or so it seemed this year at Eurobat's annual conference.
Gone are the days when the 'hoi polloi' of Europe's battery great and the good stayed in the finest hotels in Europe's most expensive cities – Geneva, Paris, etc. No, today Europe's battery industry has cut its cloth accordingly; and we meet in a "Marriott."
To discuss what? Well, as I remarked to Cobb Rogers, ex-Hollingsworth and Vose and now part of Eurobat's secretariat, "Now that there's a European Battery Directive, where do we go from here?"
Trade associations need threats to defend you from, else why would you stay a member? Imagine the military without a threat. So if the Battery Directive was the cold war, then the new bogeyman is the REACH (Registration, Evaluation and Authorisation of Chemicals) regulations which are likely to come into force in the spring of 2007.
Be very afraid. It could be another opportunity for the world to tell the battery industry that sulfuric acid is dangerous and lead is toxic. You know, I'm more convinced than ever that the industry needs someone with the diplomacy of Johnny Rotten or Bob Geldorf to defend wealth creation from the imbeciles. Perhaps we should wear little rubber bands saying 'make manufacturing history'. I know you all agree, but you do nothing! It's an open cheque book for consultants and analytical laboratories, but another nightmare for industry. While Walter Wever couldn't come up with such a good quotable quote as he did on the Battery Directive ("turning Europe into an industrial museum"), one could see where he was coming from. "We don't need this," he said. Indeed we don't.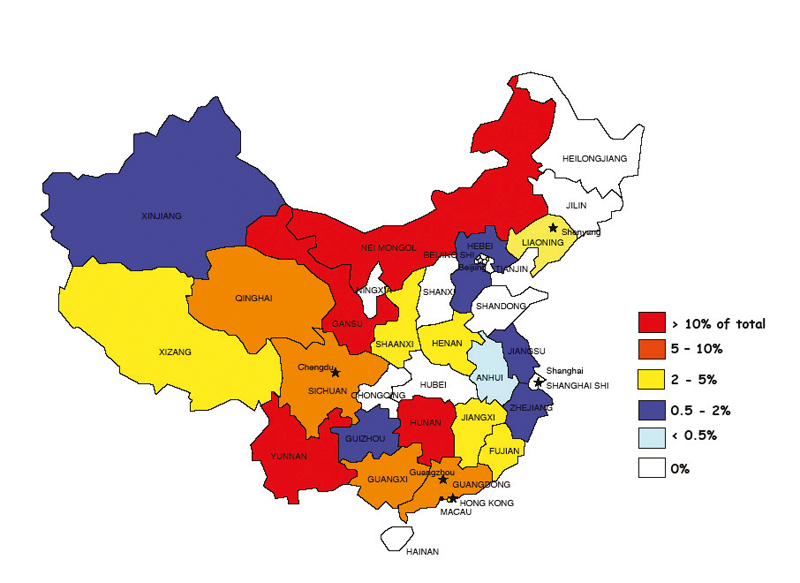 But what REACH really means wasn't even on the agenda. No. What is it that really worries the bosses of all lead-acid battery companies these days? What keeps them awake at night? There's only one thing (apart from what's going to happen to Exide Europe) and that's the price of lead. Where's it going? Enter Huw Roberts, lead metal crystal ball gazer and frequent flier to China. Well, the price should go down, he says, 'cos there's loads of it, especially in China. According to Roberts it's all over the place, and new mines are coming on stream. The infrastructure is getting better and better, he said; more power plants, better communications, more smelters. And all liberally illustrated with charts and diagrams, which battery folk like.
So are there any portents of gloom? Well, the Chinese might just tighten up their environmental controls, which could have an impact on some of the smelters; and since so much smelting activity is concentrated in China… you can work it out for yourself. Afterwards we discussed an interesting (late night) TV programme we'd both seen which took an apocalyptic view of what one day might happen in China. If you took that kind of view, oil would be at about US$160 a barrel and lead would be more precious than gold.
Next up on the programme was a pleasant man from Belgacom, Belgium's major fixed-line provider, who must have warmed the hearts of the lead makers with his tale of how they'd had no battery failures since 2001. Only a third of the battery base is VRLA. How had Mr Johan Vanderhegen done it?
Belgacom had chosen the right batteries, then sized them appropriately taking into account the level of autonomy needed. The company also performed the right level of maintenance and used conductance testing – to good effect – saving a good few million Euros by spotting string failure before it occurred.
Vanderhegen wondered why most battery makers don't publish conductance values. He should have been at Battcon three weeks previously, where an Enersys spokesman told an audience why publishing these numbers was of "no value".
Given a little assistance, this man could reduce three days of chewing the fat in Florida to 25 minutes and in one stroke could become a very famous Belgian. Of course the Albers mightn't like it. I spotted Ray Kubis making vigorous notes at this point… but what message would he be sending back to HQ?
What followed coffee was one of those round-table sessions at which a bunch of Eurocrats explained (or to my mind didn't explain) what the Seventh Framework Initiative could do for the battery industry. The trouble of course is that these people use their terribly tedious acronyms to describe research programme scope but if you're out of the loop on the acronym front… you just drift off. I began to dream up some of my own which might get attention… Potential Energy Neutral Insurance Scheme came to mind.
There's all this talk of 'platforms' and 'thematic networks' but no-one talks of getting new products to market, making things and getting all our unemployed youngsters off the dole. There's a lot of talk about 'knowledge' but not much about creating wealth. Isn't it funny the way these people flash up their complicated website addresses but never leave them on screen long enough for you to write them down? Are they trying to tell us something? "Look everyone's gotta be somewhere else – and we're just blowing taxpayers' money…" OK so here's the address: www.dontbotherme.gov or bill@graveytrain.eu.
Years back, I used to follow EU science policy and similar Eurocrats talked incomprehensibly about 'transparency' and 'additionality' with regard to funding. In those days, getting money from the Commission to support science meant your nation state deducted an equal amount from any state funding you might already receive. Or maybe that was just the British approach? Or perhaps I'm just not a good European? Of all the companies in the room who might benefit, there was probably only one – that's right – SAFT, which still maintains a big enough R & D department along with its colleagues at JCI to really benefit. Good for them, but a shame for the rest.
It would be amusing, I thought, if it wasn't so sad. But then I realised that the Research and Technology arm of the European Commission could in fact be the starting material for a Ricky Gervais TV comedy. Those of you who have seen 'The Office' – even its US translation – will know just what I mean.
It was almost time to leave. What else did I learn? Oh, that Pierre Lenain was retiring after nearly 40 years with the company that's now Enersys. I hope they replace him… there's a new board game on the market: 'What To Do With Exide Europe And Which Bits Would You Keep Open?'. The Eurobat Forum left a very small carbon footprint – just two sheets of A4 in a manila folder – and I could do it all by packing just two of everything (shirts, ties, etc.). What more could a hard-pressed exec ask for?