Our supercap expert John Miller takes the opportunity of the first issue of the year to look ahead to what's coming next in this US$1billion dollar market.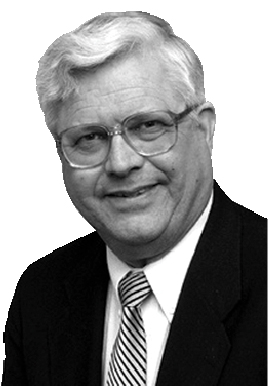 It has been more than fifty years since the first practical demonstration of an electric double-layer capacitor performing physical work. In the summer of 1962 the Standard Oil of Ohio (SOHIO) team fabricated a three‑cell activated carbon, aqueous electrolyte, electric double capacitor, said to have been the size of a large car battery, that they connected to an electric trolling motor mounted on a canoe. The capacitor succeeded in propelling the canoe with operator for some ten minutes around a small pond at the SOHIO corporate research center in Warrensville Heights, Ohio. The capacitor was recharged and the demonstration performed over again. This was the first practical demonstration of reversible energy storage using a large electric double-layer capacitor. A brief history of this and other "supercapacitors" can be found in issue #19 of BEST, published in the autumn of 2007.
From the modest result of propelling a canoe for ten minutes, electrochemical capacitor technology has made remarkable advances over the intervening half century. From those early developmental devices an industry has grown that now approaches one billion US dollars annual sales, experiences double-digit growth rates, and finds uses not only in many existing applications but has enabled some applications heretofore considered impractical or even impossible.
Given the developmental history and explosive growth of the electrochemical capacitor industry in the recent past, what projections can be made for the decades that lie ahead, decades in which one anticipates technology in general playing an ever-increasing role in the progress of our society. As both an observer and a professional prognosticator in the industry for over thirty years, I think I can lay claim to having watched, or even sometimes participated in, many of those stellar moments where the technology surged forward developmentally. I believe that taking those events as models for the future does indeed provide a basis for projecting where developments are now headed and where surprises, breakthroughs, and, yes, even disappointments, may lie. And since technological change and application advances each represent the two most basic parameters of development, I will begin by investigating these in turn. Finally I want to consider the broader business issues involved, since these trace most closely the economic path by which technology makes its entrée into common life.
Technological Change
Much of the recent growth of the electrochemical capacitor industry is powered by the desire to conserve energy. Capacitors are attractive because they offer highly reversible energy storage with essentially unlimited cycle life. Energy captured and stored in a capacitor is almost completely delivered back later to perform useful work, much in contrast with other forms of storage media, which are not so generous in returning what has been stored. A major growth area, it is reported today that there are more gas/electric or diesel/electric hybrid city transit buses using capacitor energy storage than are using any other storage technology, particularly batteries. This is happening because capacitors represent the lowest-cost solution for that application. We should be clear that commercial forces, not goodwill or design faddishness, are responsible for this growth. The same combination of high technology and low cost is equally evident in seaports, where rubber-tired gantry cranes now return energy from the latter part of the lifting/lowering cycle to use for subsequent lifting. Another outstanding example is the Komatsu hybrid excavator that uses an electrochemical capacitor to store energy captured during rotation stopping of its electric-powered turret, and then using this stored energy to help power turret rotation reversal. The economic advantages of capacitor technology are obvious, given that in some cases, hybridisation has produced fuel savings of as much as 30-40%. Looking to the future, it is not hard to see that energy-conserving applications like these will continue in use and we will, in fact, see more and more of them.
In terms of product specifications, over the long haul we must expect to see higher power performance in capacitors, which means more efficient storage, so that the energy we place in them will be returned with the least possible loss. It is important to understand that this is a matter related to power density, not energy density. We need electrochemical capacitors to become more powerful, to have response times, i.e., characteristic charge/discharge times, even shorter than those available now. This is not a trivial task, since response times of today's device now average less than one second, with one at 0.2 seconds.
In terms of voltage, we can also expect that the capacitors of the future will need to get up to 3V. There is, in fact, already a commercial product available rated at 3V, as discussed in the Autumn 2012 issue of BEST. We can, I believe, expect 3V to become the standard for many manufacturers. Above 3V, however, may not in the end prove practical, owing to the difficulty of reducing residual water contamination typically found in high-surface-area activated carbons prior to packaging. Three volts may in fact be the practical upper limit in this industry.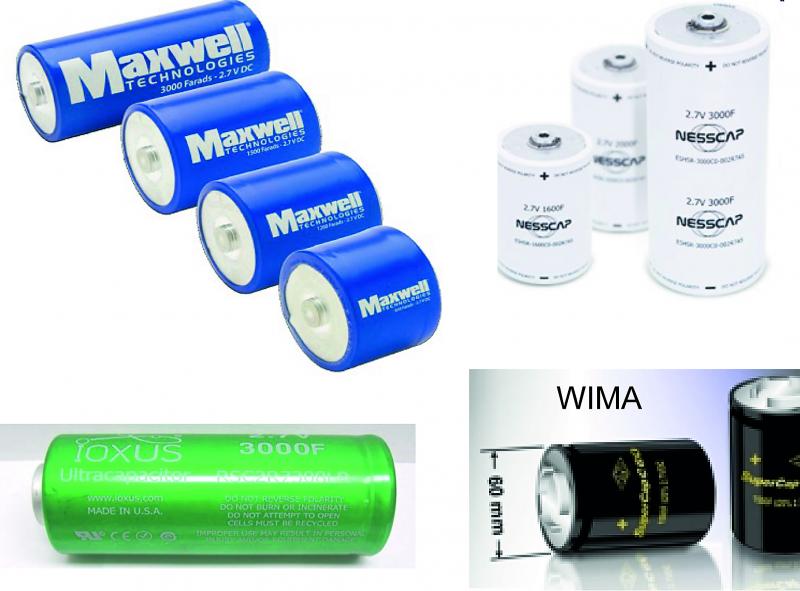 Similarly easy to project is that temperature ratings of electrochemical capacitors will increase. Rather than the current temperature values that may, depending upon which manufacturer is considered, be as low as 60°C or as high as 85°C, in the future we should expect to see capacitors rated and operating at 125°C or perhaps even higher. This development will certainly be a helpful one, minimising as it does the ancillary costs associated with thermal management of the storage system in a rapidly-cycling application. The use of fans or air-conditioning to keep capacitors cool is quite simply a parasitic load on the system. What we really want is capacitors that can run hot while needing no more than a minimum-cost, gravity-convection cooling system.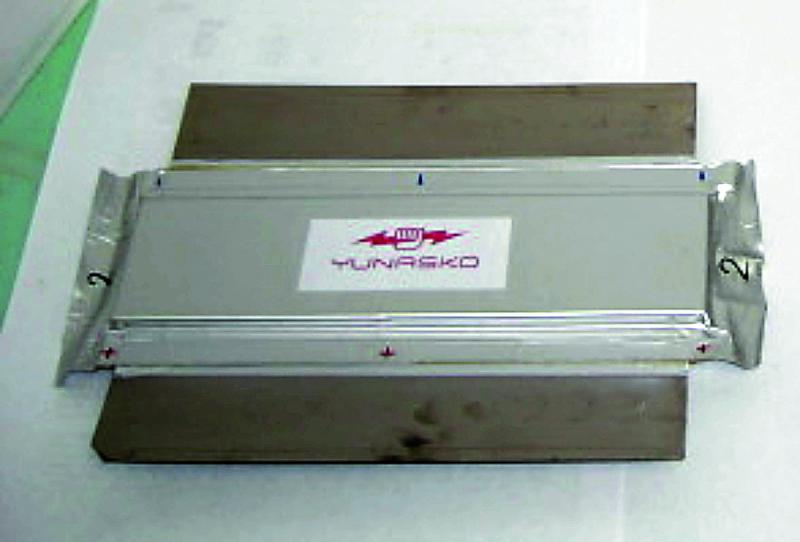 I believe there will also be a trend towards a different form factor. Today the most popular design for large capacitors is the spiral-wound, right-cylinder-package construction. Although lengths may vary, the industry has so far settled on a 60mm diameter for the cylinders. Maxwell Technologies was the first company to introduce this design, and it has been followed by several other firms, establishing a de facto standard for the larger-size capacitors. I think it likely, however, that flat cells will replace the cylinder shape in the future, given the lower costs of their manufacture, a situation reminiscent of how lithium-ion batteries evolved in recent years. Several companies at present do make large-size devices with the flat cell format, one of them, Yunasko in the Ukraine with a prototyping manufacturing line. JM Energy in Japan, as well, makes flat-cell LIC asymmetric capacitors. In terms of smaller-sized flat-cell manufacturing, Cap-XX in Australia has been a leader of this design over the past 15 years. An important point is that flat cell devices offer the option of creating larger-size cells than is presently feasible with right cylinders, where thermal management concerns generally create a real upper-size limit. The largest right-cylinder format commercial cell reported is 9000 F and a more common size is 3000 F. The larger the volume of a cylindrical device, the more difficult it is to maintain it at a constant temperature throughout its volume, a factor critical for long life. Flat cells can be made much larger, given that they can be kept quite thin, and they can even be interleaved with heat-extraction elements. The flat cell will, I believe, be the trend of the future. Customers see modules that are two terminal devices containing internally a variable number of cells that can store a specified amount of energy, irrespective of the cell shape. Such modules are then interconnected to reach the voltage required for an application. It is transparent to the customer, whether right cylinders or flat cells are inside these modules. We can expect module sizes to stay approximately the same size as they are today, and the currently popular 48V rated modules will likely continue.
In summary, today's products will continue to move forward. We will most likely see a general morphing of cylindrical shaped cells into the flat cell format, due primarily to economic pressure. I expect an increase in cell voltage to 3V, and certainly an increase in the cell operating temperature rating. Further, reductions in the response times of capacitors will be hard to avoid.
Applications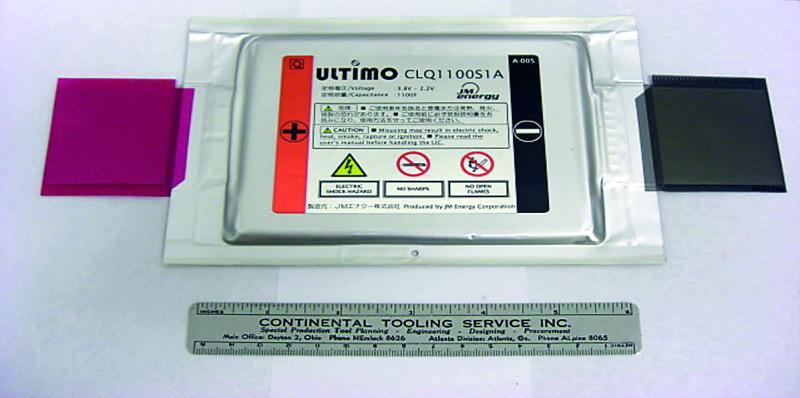 The coming fifty years will, without doubt, see many more energy conservation applications. The economic value of highly-reversible energy storage systems has been conclusively demonstrated in industrial equipment like excavators, gantry cranes, and forklifts. And with ever-increasing fuel costs along with the desire to limit greenhouse gas emissions, we can only expect even more numerous examples of such use. One of the newest of these is in connection with elevators in high-rise buildings. Elevators, though sufficiently balanced through counterweights to become near-neutral, stop and start many hundreds of times during a day, particularly when located in high-rise hotels or office buildings, where passengers are constantly being loaded and unloaded. Each one of those stopping events represents an opportunity to harvest energy, which would then be available to help initiate the next motion and thus conserve energy.
Start/stop technology, which eliminates much idling in automobiles, was recently introduced in Europe and has now reached Japan. Its primary goal is to prevent engines from idling unnecessarily in urban environments. At stop lights or in similar locations where the vehicle is stopped and waiting to proceed, the internal combustion engine simply shuts off. This conserves energy and improves fuel economy, as well as eliminating emissions. An application like this we can expect to become very broadly based, to the point that in fifty years there will be no cars at all that idle in moments when they are not engaged in moving. The prime factor in this is, of course, a powerful energy storage system capable of starting an engine in a time on the order of 300 milliseconds, i.e., so quickly that the driver is not even aware that the vehicle was not in operation when the accelerator pedal was depressed.
We can expect to see in the future a great many new applications related to the electricity grid. Electrochemical capacitors will appear in a wide variety of grid applications, particularly for load levelling of renewable energy generated by a variety of sources, from solar to wind generators. The fluctuations inherent in relying upon renewable sources of energy will be damped out by electrochemical capacitors. Further, I believe that the asymmetric electrochemical capacitors that are now under development and on the verge of being demonstrated in the field for day/night storage will become widespread. Two designs have been reported, one is from Aquion Energy in Pittsburgh, PA, the other from ELTON in Troisk, Russia. Both of these electrochemical capacitor technologies use an aqueous-electrolyte, asymmetric design. They have the potential for storing electricity that is readily available at night due to decreased demand then deliver the stored energy the next day at a time when demand has greatly increased. Day/night storage can be expected to be widely in demand in the future and this demand partly filled by asymmetric electrochemical capacitors. We should see both standard symmetric and asymmetric electrochemical capacitors broadly used to dampen fluctuations in the energy generated by renewal sources like wind and solar.
There will also likely be a whole new class of applications satisfied by electrochemical capacitors that are based on vertically-oriented graphene nanosheets, a form of carbon demonstrated to provide sufficiently high frequency operation to, in fact, compete with electrolytic capacitors in performance. Practically, the use of this type of graphene electrode in capacitors has the potential to greatly increase capacitor reliability while dramatically reducing capacitor size. These two factors make it entirely possible that within fifty years electrochemical capacitors with graphene nanosheet electrodes will have largely replaced the aluminum electrolytic capacitors that today are widely in use for AC line filtering. Vertically oriented graphene nanosheet carbon does indeed store charge just like activated carbon in standard electrochemical capacitors, i.e., reversibly in the electric double layer at the electrolyte/surface interface, but with all resistances minimised so that it can operate at much higher frequencies.
Another place where these graphene nanosheet electrochemical capacitors may serve is in so-called DC-link applications. At present, aluminum electrolytic capacitors and on occasion film capacitors are used in inverters, DC/DC switching power supplies, and wherever AC power is filtered. Electrolytic capacitors have notoriously low reliability and film capacitors are large and have high cost. It is expected that electric double layer capacitors, because they have a self-healing dielectric along with high specific capacitance, will eventually replace these DC-link capacitors. This would apply to stationary applications like day/night storage as well as transportation related applications, particularly in the power electronics used to store the electricity generated during the stopping of a hybrid vehicle.
It is clear that the market for electric double layer capacitors will continue to grow because of the constantly increasing number of applications for which they represent the optimal solution. A great many outside analyses of the industry focused on its potential market growth have lately become available. Whether from outside or inside the industry, predictions generally continue to state double-digit growth. This is certainly consistent with the trends that have been readily observable within the industry over the past several years.
Business Issues
A great many new companies have entered the electrochemical capacitor technology arena in recent years. The original companies were primarily engaged in the manufacture of smaller-sized electronic components. Starting in the '90s, companies became more interested in larger-sized electric double-layer capacitors intended for newer applications, including transportation. At present it appears that many of the most recently entrant companies have emphasised large-size devices, although often without completely abandoning small ones. The trend, I believe, will be for companies that have newly entered the industry to concentrate on large-sized capacitor devices where the market is growing the fastest.
We will also see, surely, a consolidation in the industry over the next fifty years, probably beginning within the next five years or so. The reason for this is simply the products themselves, some of which will prove themselves distinct from, and generally superior to, others. These characteristically will be the ones with higher efficiency, longer life, or other distinctive performance advantages, and they will eventually come to dominate the market as preferred products. The consolidation I have in mind might well be like that in the early auto industry. Historically that industry began with dozens of companies manufacturing motorised carriages, of whom only a handful survived to go forward with, ultimately, only three dominant auto manufacturers remaining in the United States.
I expect the future of the electrochemical capacitor industry most likely to look like this, an arena with only a few dominant players. It is also possible, depending upon new developments in technology, that some new player or players will emerge to become part of that group. Presently some major companies have newly identified electrochemical capacitor technology as a growth area, one that has a strong societal pull. We can expect in both the near and far future that some such major companies may begin to position themselves in the industry.
The electrochemical capacitor industry will certainly continue to grow, and it will be many, many years until it reaches a steady-state or saturated condition. In regard to the technology of the electric utility grid, it is clear that it will take many years indeed to produce a 'smart' grid, one having enough storage to improve efficiency and offer higher reliability that the future will certainly demand. Here, as in transportation, capacitors represent the likely most popular solution since they provide highly reversible energy storage and offer essentially unlimited cycle life. The energy deposited in them will be returned, not lost, and they do not wear out. The range of grid applications for capacitors is almost unbelievably broad at present, their potential seemingly near limitless.
In 'crystal ball' terms, then, the electrochemical capacitor industry is clearly growing, one with products that constantly demonstrate performance improvements and are almost invariably easier to use than earlier ones. The advantages of this technology over others, most notably batteries, are becoming ever clearer. There are, of course, the occasional false prophets who have appeared over the years, often outsiders looking at the industry for reasons of their own, offering prognostications intended to impact the industry rather than to understand it.
Interestingly, as the industry has grown it seems to have become less susceptible than it might once have been to such outside influences, trusting rather its own experience and increasing expertise. If the great advances of the electrochemical capacitor industry's first fifty years are trusted and used as a model, we can expect to see constant technical growth, expansive new applications, and an ever greater positive impact on society during the coming years.