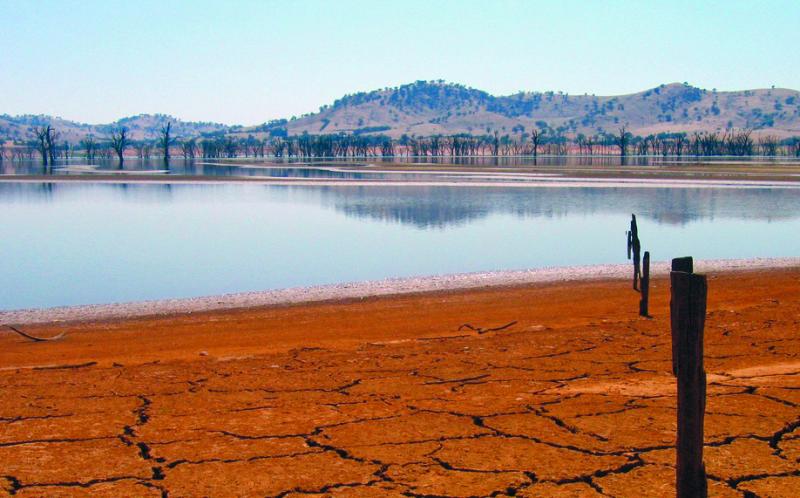 The long awaited climate change and energy policy bill just passed by the US House faces months of legislative debate & millions of dollars in lobbying efforts before it can become law. What will it all mean for the energy industry? Associate editor Lynnda Greene investigates.
The most ambitious energy and global warming legislation ever debated in Congress, the "American Clean Energy and Security Act" — which runs more than 930 pages, including 432 amendments added by Republican committee members — has met with mixed reactions from industry, business, consumer and environment groups. Yet despite major qualms on all sides, most agree the bill represents a "significant" first step toward meaningful action not just on climate change, but on building a viable economy based on energy independence, whatever that turns out to mean.
The Waxman-Markey bill, which was actually debuted in 2008 and got nowhere, includes most of the must-have components Obama campaigned for. In brief, it establishes a cap-and-trade program to control climate-altering emissions; dictates an increase in the use of renewable energy sources; and sets new efficiency standards for buildings, lighting and industrial facilities.
Legislators backed down in two important areas – emissions cap purchases and percentages, and renewable quotients. Though President Obama had originally banked on auctioning off controversial greenhouse gas "cap" permits to generate revenues, by the debate's end utilities, steel and cement makers, refineries and the auto industry had won concessions and will get some permits for free. The committee scaled back the emission reduction goals from an original rate of 20% below the 2005 levels down to 17% by 2020, and reduced the amount of energy utilities would be required to produce from renewables to 15%, rather than 20% by 2020.
The bill is, of course, little more than a proposal to be gnashed over by the Senate. Opponents, proclaiming the bill nothing more than an "energy tax," have warned of sharp increases in energy costs and lost jobs. A significant number of proponents, including some big utilities and large manufacturers, however, support it as the least-disruptive option for what most consider the inevitable imposition of controls on heat-trapping gases. However, even those industries in favour of hard caps on CO2 emissions and market-based approaches, say they cannot support the cap-and-trade provision until lawmakers provide specifics on how it would actually allocate tradable emission credits and allowances, as well as what safeguards they would guarantee to prevent unreasonable price spikes and potential market manipulation.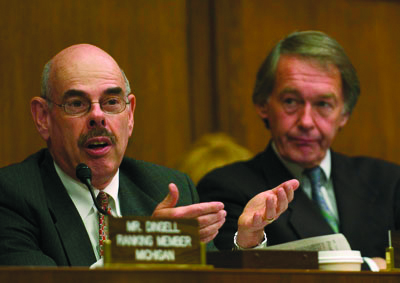 That the current bill provides no critical details about the cap-and-trade mechanism proposed to reduce CO2 emissions means there is no way we can understand precisely how or whether the proposals on offer would actually work toward their desired end – for industry, consumers, or the warming planet.
What we do know is that any kind of emissions regulation will have an immediate impact on American industry's ability to compete. We could, for example, see a preference for imported over domestically produced goods, and we could see the "emissions migration" of energy-intensive production from the US to non-regulating countries in Asia or South America. The National Association of Manufacturers (NAM) has issued an analysis yielding worrying evidence of a cap and trade program's possibly huge price tag, as much as US$151 to US$210 billion by 2020, and as much as US$660 billion by 2030, based on their fuel cost and usage estimates.
Panic aside, the matter of how any sort of permit fees will be handled is of crucial concern to all factions, especially high energy-consuming industry. If the federal government sold or auctioned them off, as Obama would prefer, proceeds could create a sizeable fund, revenues of which the government could supposedly spend on new energy generation, conservation, and delivery technologies. The government could also distribute emission allowances free in an effort to moderate the effects of new regulations on industry, business and consumers. Either method would inflict chilling consequences — some studies anticipate a 20-70% increase in gasoline prices, and a 30-100% increase in electricity prices by 2030 — on all consumers.
Proponents suggest such claims are overly exaggerated, arguing that if the U.S. adopts climate change, other countries will follow — even though historically, developing countries on the make have never voluntarily restricted their own competitive advantage. Opponents counter that such countries will see legislation here as an opportunity to increase their own manufacturing and exports, thus increasing their own high-emissions production. Their Exhibit A: the American cement and steel industries, which long ago ceded leadership in world production to Asia. Cynics and realists point out that those revenues could very well be diverted elsewhere by an economy under unprecedented financial pressure.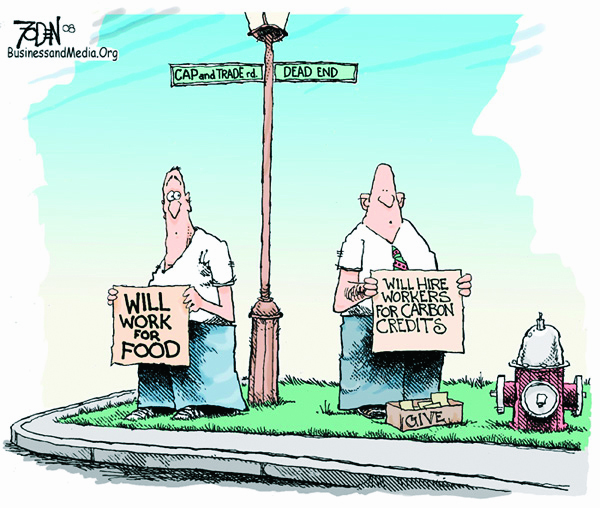 Market or Mandate
The chief argument against regulation has always been that the cost to domestic energy producers and users will put them at a distinct disadvantage. One way to offset some of the cost advantage imports would have in the US market is through application of the same climate change measures to imports as to domestic products. But given that the US, as a member of the World Trade Organisation (WTO) and signatory party to the General Agreement on Tariffs and Trade (GATT), is bound by complex rules treating all member nations equally, this would be nearly impossible to achieve.
Thus climate change action will most likely be enacted via one of two approaches: the market, through cap-and-trade and a carbon tax — or governmental mandate, i.e. regulation by means of an agency, chiefly the EPA, utilizing such statues as the extant Clean Air Act. Both options involve complexities far beyond any discussion here, but we can attempt to explain briefly the benefits and drawbacks, costs to and effects of both approaches to the storage industry. The ultimate choice, which the Obama administration hopes to achieve by year's end, could have a profound impact on the American economy.
Cap-and-Trade
The most popular option, supported by the president during his campaign, is a cap-and-trade system by which the government sets a limit or "cap" on nation's carbon emissions of a region as well as individual companies, and issues permits to companies that emit carbon dioxide or to those that supply it for burning — oil, coal and natural gas firms. The permits or credits represent companies' right to emit up to their designated cap. Companies that pollute above their cap must buy more credits from companies that pollute less than their particular cap. Thus in effectively punishing "inefficient" producers and rewarding "efficient" ones, a cap-and-trade system creates an incentive for companies to become more efficient and cut their carbon emissions.
To date industries have largely frowned on this option, insisting that resulting higher electricity costs would make US manufacturers less competitive against foreign rivals. The US, they say, cannot offset this disadvantage by imposing emissions caps on foreign producers, though a few proposals on offer could effectively accomplish this by requiring importers to produce "international emissions allowances," depending on the average emissions intensity of the exporting country for a particular product. But any such proposal would probably violate GATT articles, and while the US could seek exemption under GATT on grounds that climate change legislation is necessary to protect human health, such a measure would most likely prove WTO-inconsistent, and meet fierce opposition from major exporters like China.
Capping CO2 emissions makes carbon scarcer and but it also lets private companies raise the carbon price, which would most would certainly be passed on to consumers. But just who ultimately would get the extra money depends on who would claim the initial rights to the air, and who would profit thereby. Though it would seem that the air belongs to everyone, the initial assumption when capping was first proposed, was that polluting companies would be given permits for free.
This is one reason among many why cap-and-trade has worked poorly in Europe so far. The EU gave initial permits away for free, and many companies discovered create ways to secure even more of them than their previous emissions would warrant. Over the last three years since adoption, consumers are paying more, companies are profiting nicely — and carbon emissions are reportedly up by several percentage points.
A fairer system, say US proponents, would be to auction permits rather than handing them out free. The auction's revenue would go to the government, which would ostensibly use the money to improve air quality. However, consumers would pay higher prices, and low-income families would be hit especially hard. According to the Congressional Budget Office, the average American family would pay US$1,160 in higher prices if carbon emissions had to be cut 15 %. That burden would get heavier as the cap got tighter.
Carbon Tax
A second "market" approach is a carbon tax on all products based on their GHG output. Because a tax would make it more expensive for companies as well as consumers to pollute, it would presumably create an incentive for the "market" to produce and consume fewer fossil fuels and emit less carbon into the atmosphere. Largely favoured by economists as an effective way to reduce GHG, manufacturers oppose the carbon tax for the complexity of its calculation and implementation in order to be GATT compliant. In the end, they insist, they'd still be dealing with higher electricity costs. Proponents note that a domestic cap-and-trade system would be easier to coordinate with other countries' carbon control programs.
Cap and Dividend
A new, almost hybrid approach to offsets known as cap-and-dividend, has lately been gaining popular as well as political support for its potential benefit to consumers. Under this plan, permits would be auctioned but the revenues would go not to the government, but to citizens in the form of dividends distributed equally, by debit cards, or perhaps wired directly to individual bank accounts.
This option, now gaining favour among scientists, as well as American states and several countries, is modelled after the Alaska Permanent Fund, which pays equal dividends to Alaska residents from the proceeds generated from state oil leases. So if, for example, the carbon auction yields US$150 billion in the first year, each of America's 150 million adult citizens would presumably receive a Treasury check that year for US$1,000. Such direct payments would help offset the inevitable costs of regulatory action on climate change.
A cap and dividend system effectively treats the air as a managed common resource in which everyone owns a share. As in other forms of capping, carbon emissions prices would rise as the cap declines, spurring private capital to flow into clean alternatives such as wind and solar power. The crucial difference would be that the dividends would rise along with the carbon prices, easing the impact on consumers. Proponents argue that a cap-and-dividend would create a sort of virtuous circle, in which how people fare depends on what they do. The more carbon any company or individual burns (directly or indirectly), the more that company or individual pays
Mandate
On April 17th, the Environmental Protection Agency (EPA) issued a finding that greenhouse gas emissions endanger public health. The ruling, is significant for its establishment that greenhouse gases (carbon dioxide (CO2), methane (CH4), nitrous oxide (N2O), hydrofluorocarbons (HFCs), perfluorocarbons (PFCs) and sulphur hexafluoride (SF6)) are pollutants, and thus subject to regulation under the Clean Air Act.
This ruling, should it hold, will have sweeping implications for the largest greenhouse gas emitters — chiefly utilities and selected industries — and could set us on the path toward either a green economy, or economic ruin, depending on whom you listen to. Three major industries — coal-fired electricity utilities, automakers, and agribusiness, whose factory scale animal farm operations emit vast amounts of methane, a greenhouse gas 23 times more potent than CO2 — would most likely have to pay high pollution fines.
Past as prologue –
the back story
Any discussion of emissions regulation by governmental mandate should begin with full understanding of a convoluted background story that began ten years ago. In October of 1999, nineteen organizations filed a petition asking the US Environmental Protection Agency (EPA) to regulate greenhouse gas emissions from motor vehicles via a section of the Clean Air Act that provided for a proliferation of regulations in the event that, in the "Administrator's judgment," emissions cause/contribute to air pollution sufficient to threaten public health. (Only a handful of categories account for majority of greenhouse gasses, with transportation and electric power generation racking up 60%, and industry raising the tally to 79%.)
Four years later, in the summer 2003, the EPA announced, contrary to publicly stated positions of two previous EPA General Counsels, that the Clean Air Act did not authorize the Agency to regulate greenhouse gases (GHG) because "they did not constitute air pollution." Three years of judicial challenges later, the Supreme Court ruled (Massachusetts v. Environmental Protection Agency) that the EPA's 2003 edict was in error, and ordered the EPA and related agencies to make an "endangerment finding."
Five years later, in July of 2008, the agency did little more than kick the can down the road by issuing the "Advance Notice of Proposed Rulemaking" (ANPR). A staff-driven document reflecting, along with a general lack of consensus, the finding offered dire if vague warnings of the "profound effect on virtually every sector of the economy" should the EPA be allowed to expand its authority to greenhouse gas regulation.
Only weeks into office, however, the Obama administration began tackling climate change head on, launching general premises, goals and plans while new department secretaries hired staff and geared up to hammer out policies and re-evaluate regulations.
Obama himself has publicly endorsed enactment of new cap and trade legislation, but he has also indicated that he sees invoking Clean Air Act regulation as a means toward that end. Aides have stated that should Congress fail to pass substantive legislation, he would pursue a regulatory approach, something that strikes terror in the hearts of all commercial and political players. An astute politician, he sees the leverage to be gained in legislative negotiations by directing the EPA to proceed with the greenhouse gas rulemaking process.
Of concern to the battery industry is the ANPR's central point that any declaration of greenhouse gases as pollutants harmful to human health and therefore subject to regulation under the Clean Air Act's mobile (vehicle) source provisions, might also require the EPA to similarly regulate stationary sources, the first stationary source categories targeted being those generating the most GHG, chiefly utilities, refineries and some energy-intensive industries. However (and most worrying to industry), the Clean Air Act provides no means, via subsidies, to buffer the enormous economic impacts of climate change regulation.
Then in mid-April of this year, the EPA made a bold game-changing move in the climate change policy debate by declaring in a proposed rule that greenhouse gases endanger human health and welfare, and more specifically, that greenhouse gas emissions from new motor vehicles/engines contribute to climate change.
The proposal represents the Obama Administration's response to a 2007 US Supreme Court decision (Massachusetts v. EPA), wherein the Court held that GHG are "air pollutants" under the Clean Air Act and remanded the matter to EPA to set forth a reasoned explanation for its decision as to whether to regulate them. It also blueprints the Administration's rationale for regulating greenhouse gases, chiefly that climate change is the "unambiguous result of human [greenhouse gas] emissions" and that the "observed" adverse effects of climate change include degraded air quality, greater sea level rise, increased drought, and harm to agriculture, wildlife and ecosystems.
Opponents warn that the proposed endangerment finding could instigate a cascade of unintended regulation that would include: a) a presumption of an endangerment finding under multiple provisions of the Clean Air Act, b) a corresponding duty to regulate new and existing stationary sources, and c) a duty to permit greenhouse emissions from legions of new sources including numerous construction projects selected to be built pursuant to the stimulus package.
A mandate approach would set technical regulations to limit the carbon intensity of basic products, such as cement, aluminium, steel, etc., offered for sale in the US market. Carbon intensity would be defined as the CO2 equivalent emissions per ton of product, and technical regulations would thus be based on the quantity of carbon equivalent gases emitted in the production of a unit of product, such as a ton of steel.
In total, then, carbon intensity regulations would place direct limits on carbon intensity and discrete limits for different products and types of manufacture. They would require auditable facility measurement, but could also allow compliance on an average company-wide basis. Though they would likely be tightened over time to encourage new technologies, they may not require the adoption of specific technologies.
What the current bill means – maybe
The passage of the Waxman-Markey bill is of course, only a first step. To date, the administration and the Congress seem most inclined toward some kind of cap-and-trade program. The issue of whether or not caps will be auctioned by government or given away to existing energy producers has yet to be decided, and should bear watching as the bill progresses through various House committees over the next few months.
The heated debate over cap-and-trade thus far underscores just how importantly the details of regulation matter not only to taxpayers and consumers facing rising costs, but also to whether or not the policy really would move the economy in the right direction. By allocating a portion of the emissions credits instead of auctioning them, lawmakers hope to cushion the impact on some industries, particularly utilities and energy-intensive sectors. For example, making cap and trade regional — putting clauses in the legislation to ensure that money paid in Michigan returns to the state — could make cap-and-trade more palatable. The current House bill seeks to avoid the pitfalls encountered in Europe, where regulators essentially gave the carbon allowances for free to power producers who pocketed the windfall but did not ease costs on consumers.
The very bargaining nature of the policy also makes it well suited for the buying and selling of political support through the granting of valuable emissions permits to favour specific industries and even specific Congressional districts. In the current compromise, the result of weeks of horse trading, 35% of all permits will be granted to local utility companies to cushion the higher costs of producing electricity in a way that emits less carbon dioxide. An additional 15% of permits will be given to reduce costs in energy-intensive industries like steel, cement and aluminium, which face stiff international competition. Three percent of permit value will go to the auto industry for work on electric and advanced-technology vehicles, although the subsidy falls to 1 percent after five years. Committee members are still negotiating the level of free allowances for petroleum refiners. The free allowances would be phased out over 10 to 15 years.
Climate change legislation, whatever form it ultimately assumes, will yield winners and losers. The benefit of new legislation will be to ensure that potentially affected segments would be able to protect their interests. Regulation undertaken through the existing Clean Air Act, however, would likely impose significant costs without providing any hope of offsetting them. Critics, quick to cite worst case projections should Clean Air regulate, warn of federally mandated permit programs for apartment houses and homes, effectively awarding EPA super-authority for construction of new industrial capacity across the nation, and so on.
Current reports indicate most legislators and representatives of broad spectrum of special interests agree that a new statute, focused directly climate change issues by means of new cap-and-trade legislation, would offer a far more effective mechanism than regulation via the EPA. Any effort toward development of viable regulatory scheme would have to involve serious consideration of costs and realistic evaluation of the global nature of global warming.
Beware
Whether or not climate change regulation will be achieved through the Waxman-Markey bill or the EPA no one can know for some time. What we do know is that all energy users will pay more. Consumers will pay more, and industrial and utility users will pay much more.
Still, even with increased Democratic majorities in both houses, it may take years for any kind of meaningful cap-and-trade legislation to emerge. Despite his immense popularity, President Obama will still certainly find it difficult to achieve consensus across the vast spectrum of wildly conflicting interests. And given our perilous economic times, legislators are hesitant to impose new economic burdens. But since he has committed to do something to address climate change, Obama may, lacking Congressional action, feel inclined to move toward a greenhouse regulatory process.
If he does, then the most worrisome factor to track is that the EPA's existing authority currently lacks a way to address the inevitable result of a climate change regulation: the increased cost of energy delivered to consumers, and any viable means to offer needed subsidies.
David R. Weinberg, environmental and safety consultant with Washington-based Wiley Rein LLP, suspected before Obama's election that the new president might propose using the Clean Air Act, initially targeting stationary source categories generating the most GHG, chiefly utilities, refineries and some energy-intensive industries. "Even the mere prospect of Section 111 regulation is likely to shake up the legislative debate," he told the BCI conference in May, "with not only companies in these sectors but virtually all others that use substantial quantities of energy clamouring for action." Doing so would not only accomplish something, and it would reverse one of the previous administration's policies most offensive to environmental groups.
Threat of regulation could serve as the tool of choice to break what might otherwise be prolonged legislative deadlock. Regulation via the Clean Air Act would threaten to be so costly and intrusive on so many interests that merely proposing such would likely shake up the legislative debate, with all companies that use substantial quantities of energy clamouring for action. Such a clamour will only serve the Administration's energy agenda.
A significant flaw could be the decision to issue permits on an industry-by-industry basis — to cap the uses of carbon fuels rather than their sources, would be calculated from a baseline, but there could be vast chasms of wiggle room in how to measure who emitted how much in the base year, and therefore how much should be reduced in future. Enforcement would most likely be complex, expensive and full of loopholes.
W. David Montgomery, a vice president of the Charles River Associates International consulting firm who has spent much of the last three decades studying ways the marketplace can deal with global environmental problems, says the proposed bill would ultimately act like a tax on carbon-producing industries, disguised by a complex cap-and-trade system. "It is a steel fist of regulation covered by a velvet glove of emission trading," Mr. Montgomery told Energy Intelligence earlier this year. "Why not just impose a carbon tax?"
How will cap-and-trade affect the battery industry? Not so much, Weinberg thinks, because smelters will most likely qualify as emitters large enough to require credits, "though the date after which improvements are recognized will be important," he told BEST in May. What battery manufacturers will see, though, will be much higher energy costs, though he suspects both smelters and battery manufacturers will likely be able to win free credits to cushion the blow.
He predicts that for the moment, things will continue to move forward chiefly on parallel legislative and budgetary tracks. The recent ARRA will soon be implemented and stimulus money awarded to selected recipients, and the president's approved budget also includes money for manufacturing support. "A principal issue for battery manufacturers will be that lead/levels/manufacturing/emission levels will be revisited, and possibly changed," he said. Lead standards, unchanged since 1978, may face review, pending new science, though he does not expect batteries to be affected.
Conclusion
Will cap-and-trade, the most controversial element in the current bill, actually become law? Capital observers seem to think the Senate will most likely pass something this year, but no matter its form, it will still be tough to get a law in place.
The stakes in the poker game that will be our energy policy and economic future, have never been higher – the record shattering amounts of lobby money we've seen sloshing around Washington have already proven that. Everyone's got skin in the game. Congress will continue to debate, lobby dollars will continue to flow, and legislation will somehow emerge or cease altogether, come next fall.
So far, the Administration seems to be gambling that even the idea of taking the administrative route to regulate greenhouse gases under the Clean Air Act will motivate Congress into legislative action on climate change. The manoeuvre, which has already resulted in the current measure, will surely provoke a test of political will that could either spawn thoughtful, common sense climate change legislation that balances environmental protection with economic realities of our time — or compound already dire variables and circumstances into economic and global disaster.