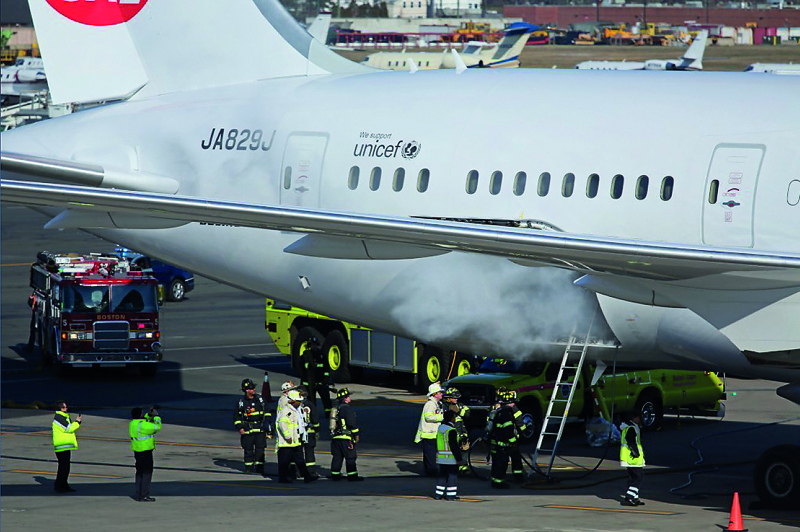 American openness on 787 battery investigation has increased public awareness of lithium‑ion's flaws, but offers no firm answers, writes Editor Gerry Woolf.
BEST magazine will already be in the mail to its recipients by the the time the US National Transportation Safety Board begins its two day scheduled hearing to discuss the Logan Airport 787 battery fire on April 23- 24th. This event comes hard on the heels of an NTSB forum on lithium‑ion safety scheduled for Thursday-Friday April 11th and 12th which was web cast.
And all of this comes after the publication of an interim report on the battery fire, published March 23rd, which while extensively detailed, came to no conclusions about the real cause of the battery pack fire and has done nothing to stop both plausible and potentially defamatory conclusions in the mainstream press, while denting the stock price of the lithium battery sector in general.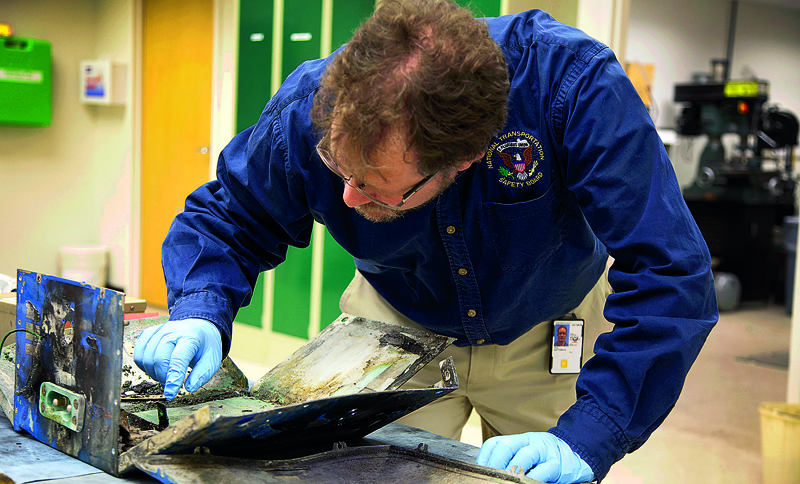 Buried deep in the 50 page NTSB interim report, there is the tiniest hint that the the battery fire was indeed caused by an internal short— of the kind first reported by BEST magazine as long ago as 2006.
The NTSB has ruled out external shorts of both cells and the battery as a cause, but cell design and manufacturing issues— which could allude to soft internal shorts— are still being investigated.
Ahead of the web cast hearings, considerable attention was being given to the special conditions the US Federal Aviation Authority imposed on Boeing when it informed the regulatory authoritiy of its decision to deploy lithium‑ion technology to begin with and there are now strong hints the regulator was unaware of all the possible issues with a relatively new technology. It begs the question: Was the FAA too blasé on lithium‑ion, given the state of knowledge on the technology ten years ago when Boeing opted to to deploy it.
The conditions were applied because there were no airworthiness regulations in place which dealt with lithum‑ion batteries when Boeing made its application to use them as long ago as 2003. Boeing's planned use was to use the technology for: Main and Auxiliary Power Unit Battery/Battery Charger System, Flight Control Electronics and Emergency Lighting.
In a document dated October 2007, the FAA noted special attention needed to be given in regard to safety with regard to charging, over discharging and flammability of cell componets— especially electrolytes. The regulator was already aware of problems with lithium encountered by the telecom industry and the fledgling EV industry.
Nine specific conditions were applied. They were:
Safe cell temperatures and pressures must be maintained during any foreseeable charging or discharging condition and during any failure of the charging or battery monitoring system not shown to be extremely remote. The lithium‑ion battery installation must preclude explosion in the event of those failures.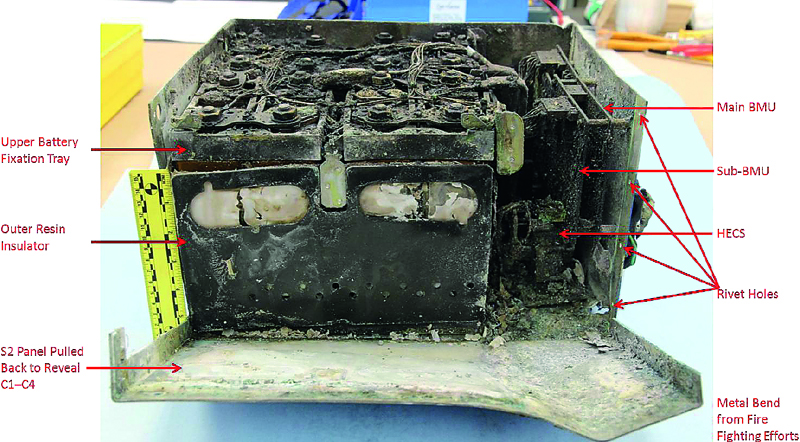 Design of the lithium‑ion batteries must preclude the occurrence of self-sustaining, uncontrolled increases in temperature or pressure.
No explosive or toxic gases emitted by any lithium‑ion battery in normal operation, or as the result of any failure of the battery charging system, monitoring system, or battery installation not shown to be extremely remote, may accumulate in hazardous quantities within the airplane.
Installations of lithium‑ion batteries must meet the requirements of 14 CFR 25.863(a) through (d).
No corrosive fluids or gases that may escape from any lithium‑ion battery may damage surrounding structure or any adjacent systems, equipment, or electrical wiring of the airplane in such a way as to cause a major or more severe failure condition, in accordance with 14 CFR 25.1309(b) and applicable regulatory guidance.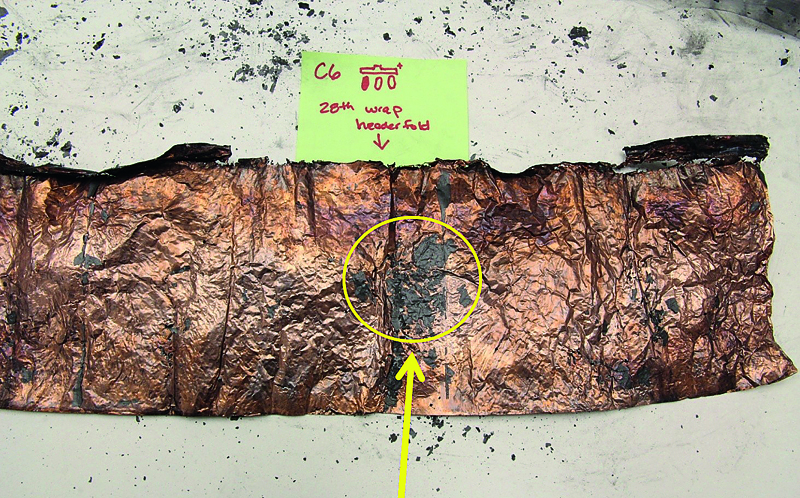 Each lithium‑ion battery installation must have provisions to prevent any hazardous effect on structure or essential systems caused by the maximum amount of heat the battery can generate during a short circuit of the battery or of its individual cells.
Lithium‑ion battery installations must have a system to control the charging rate of the battery automatically, so as to prevent battery overheating or overcharging, and,
(i) A battery temperature sensing and over-temperature warning system with a means for automatically disconnecting the battery from its charging source in the event of an over-temperature condition, or,
(ii) A battery failure sensing and warning system with a means for automatically disconnecting the battery from its charging source in the event of battery failure.
Any lithium‑ion battery installation whose function is required for safe operation of the airplane must incorporate a monitoring and warning feature that will provide an indication to the appropriate flight crewmembers whenever the state-of-charge of the batteries has fallen below levels considered acceptable for dispatch of the airplane.
The Instructions for Continued Airworthiness required by 14 CFR 25.1529 must contain maintenance requirements for measurements of battery capacity at appropriate intervals.
The January fire at Logan airport and the official account of what happened suggests all these special conditions were breached in every respect or that battery system testing failed to reveal these problems could occur.
While apportioning blame and liability may be both a public and commercial imperative, it's unlikely the lithium‑ion battery industry could withstand an outright ban for aviation usage. Opportunities have already emerged in the commercial damage zone.
Daikin America has announced the availability of its fluorinated electrolytes ( see page 35) for lithium batteries which are not inflammable.
As reported in IEEE Spectrum magazine, today's Lithium-ion batteries are a problem waiting to happen, according to Elton Cairns, a faculty senior scientist at Lawrence Berkeley National Laboratory, in California: "We're using mixtures of organic solvents that are quite flammable and quite volatile," he says of today's lithium-ion electrolytes. "In my view, that's just asking for trouble." And with enough heat, oxygen gets liberated from a battery's metal-oxide anode. "There you've got all the makings of a fire," he says. And a flame front that doesn't need anything outside the battery to sustain itself is very hard to extinguish. That's why lithium-ion battery fires can get so big (like the one that knocked out a U.S. Navy minisub in 2008), he says.
As well as the Daikin product mentioned. Cairns's group has, in fact, patented one that it has successfully tested on prototype lithium-ion cells since 2006, he says. Cooling systems, such as the Chevy Volt's dedicated battery radiator, can help prevent thermal runaway too, says Donald Sadoway, a professor of materials chemistry at MIT.
But cooling and chemistry will work a lot better if they're combined with sensing and circuitry, according to Michael Pecht, director of the University of Maryland's Center for Advanced Life Cycle Engineering. He says engineers need to work harder on smarter battery-management systems. Many such systems monitor only a battery's current flow over time, he says. "It's like the doctor just measuring your pulse and saying you're healthy."
The final thoughts though must come from Dr Brian Barnett, of TIAX, who has campaigned for a more realistic approach of battery abuse testing (see feature page 35). He has examined many case studies of lithium-ion problems. Just like the images produced by NTSB, Barnett said, "The level of destruction was often too great to determine what transpired. However, when you could find a cause, overwhelmingly we discovered proof that there had been a foreign metal particle that had got into the cell." What was particularly worrisome was that in, "a couple hundred incidents, it showed that none of them occurred in the first three months," he says. Many internal short circuits, in other words, cannot be detected at the factory.
So given current technology, it might be difficult to apportion blame and liability.
The contaminants were often tiny shards of crimped, scraped, or flaked metal of various sizes that could be as small as tens of micrometers, Barnett says. The persistence of rare but catastrophic battery fires from cells made at even the best lithium-ion factories in the world suggests that some baseline level of contamination exists— and has to be rooted out in other ways.
Whatever NTSB concludes it might just lead to a more enlightened approach to battery abuse testing and end the charade that currently exists today.