Technology developed on the race track could prove to be a disruptive force in the high end hybrid market and elsewhere, writes Editor Gerry Woolf
Formula 1 — motor sport at its zenith. Glamour, speed, excitement, celebrity and automotive technology at the very cutting edge. Its one of the few areas of high technology where Great Britain can hold its head high today , rather than harking back to a glorious past, with two leading companies— Mclaren and Williams— at the forefront with names like Ferrari and Mercedes.
Yet few spectators and fans of Formula 1 would associate the sport with the very best of green technology and automotive hybridisation— the gradual introduction of electrification into the powertrain of the worlds fastest track cars.
But this is where it is going, according to Neil Whittaker, head of Williams Hybrid Development. And its more than that, as Whittaker's job title suggests. In the last three years, quietly and efficiently, the Williams company has been building up the expertise to design and take to prototype manufacture. all kinds of hybrid power trains, based not just on electrochemical energy storage, but on flywheel technology as well.
"There is a very good market for high end hybrid electric systems which we can develop for top of the range automakers", says Whittaker.
And that's fairly evident from some of the recent Motor shows— as Ferrari displayed in Geneva last month— minted people will pay pay top dollar for the ultimate in auto technology.
The Formula One industry's competence in hybridisation comes from rules introduced as long ago as 2009— the so called KERS (kinetic energy recovery system). According to Formula 1s website. The KERS device device recovers the kinetic energy that is present in the waste heat created by the car's braking process. It stores that energy and converts it into power that can be called upon to boost acceleration.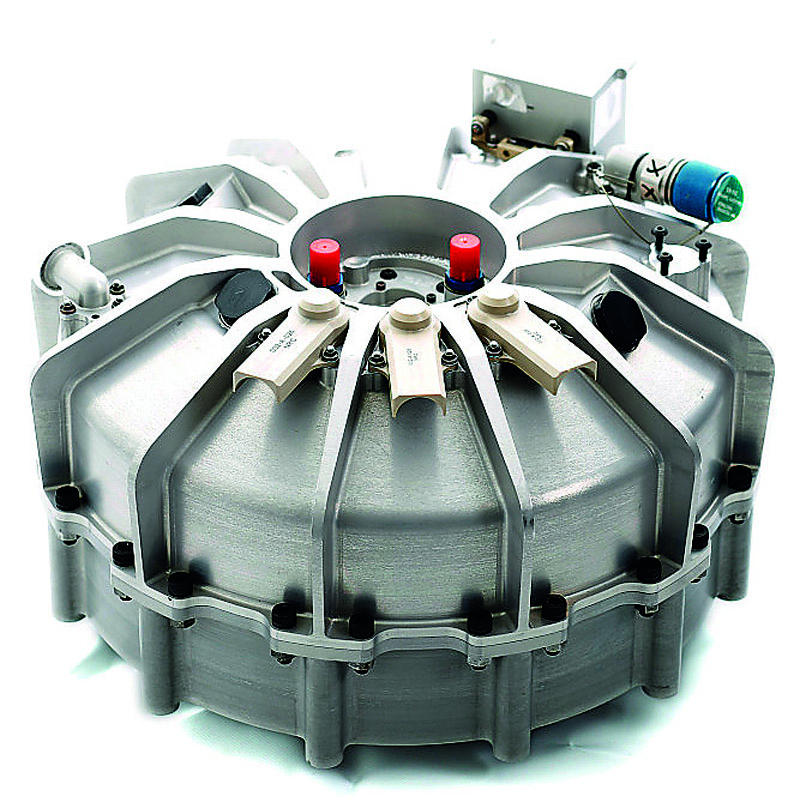 The aims of developing KERS was two fold. Firstly to promote the development of environmentally friendly and 'road car-relevant' technologies in Formula One racing; and secondly to aid overtaking. A chasing driver can use a boost button to help him pass the car in front, while the leading driver can use his boost button to escape. In line with the regulations, there are limits on the device's use and therefore tactics – when and where to use the KERS energy – come into play. Hybridisation adds a new thrill to the racing.
And Formula 1 rules and regulations are complex. You can't have anything more than a 2.4 litre engine in the car. As for the KERS itself, with the exception of one fully charged KERS, the total amount of recoverable energy stored on the car must not exceed 300kJ. Any which may be recovered at a rate greater than 2kW must not exceed 20kJ.The maximum power, in or out, of any KERS must not exceed 60kW. Presently energy released fromthe KERS may not exceed 400kJ in any one lap.
The amount of stored energy in any KERS may not be increased whilst the car is stationary during a race pit stop.
Release of power from any such system must remain under the complete control of the driver at all times the car is on the track .
Next year, 2014 the KERS will double in capability. "So in 2014", says Whittaker, "these cars will be running for quite some time on electric power. And the Formula One circuits are perfect for putting waste energy recovery to good use— hard braking, fast acceleration routines. There have been a variety of technologies employed to store the energy from braking— batteries, supercaps mechanical systems and electric flywheels.
At first only four teams (Maclaren Ferrari, Renault, BMW) used KERS system and the technology has not been without controversy.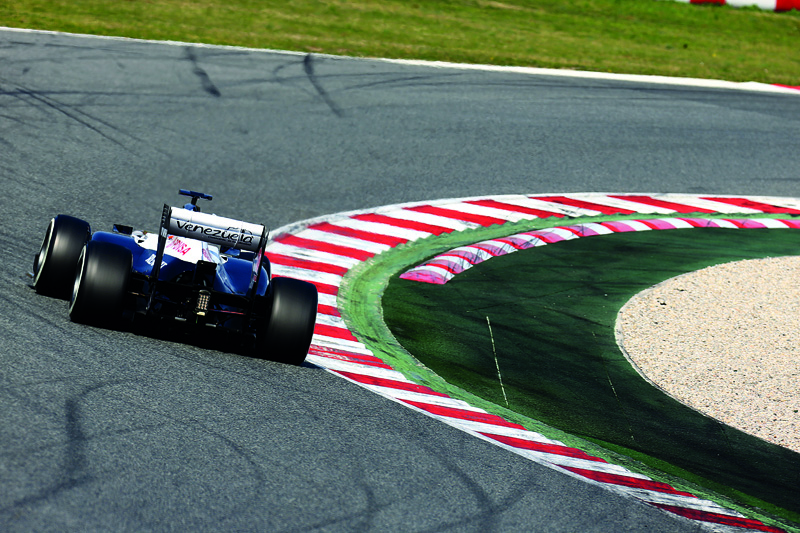 The Red Bull (Renault) team experienced a factory fire in 2009, which was blamed on battery technology and a BMW technician suffered a severe electric shock, allegedly caused by KERS technology, though little detail is available.
And last year, a fire in the Williams Pit lane at the Spanish Grand Prix, was also alleged to have been caused by a battery-based KERS system, wrecking Williams first victory celebrations after 8 years.
Popular press coverage at the time reported that Bernie Ecclestone, the colouful promotor behind Formula 1, blamed the incident on KERS technology. Perhaps mechanical engineers feel more comfortable with mechanical systems than electrochemical ones, which might explain Williams approach.
Whether the technology has been a deciding factor in winning races is unclear. Williams took the decision to invest in flywheel technology and while it was developed but never used in its racing cars, it is the technology the company is putting forward for commercial applications including buses, tram systems and performance cars.
The flywheel technology being used was originally developed by Urenco, the nuclear enrichment and ultra centrifuge company, BEST magazine first visited in 2003. Urenco took its expertise in high‑speed centrifuge design and put it into compact flywheels for use inside energy recovery systems for electric trains.
Williams Hybrid Power has taken this to the next level by miniaturising the technology and using composite materials – specifically carbon-fibre– to create a high-speed compact device suitable for installation in a mobile application.
The WHP flywheel unit is made from easily recyclable materials, and uses largely established production techniques. It also has a relatively small number of parts.
It has a filament-wound carbon-fibre rotor, an integral part of which is a magnetically loaded composite (MLC) portion at the inner diameter.That part of the rotor contains discrete magnetised particles that act as the rotating magnetic element of an electro-magnetic motor/generator. The other part, a traditional iron-core-and-copper-winding stator, sits stationary inside that spinning rotor, and the entire device is encased in an aluminium housing."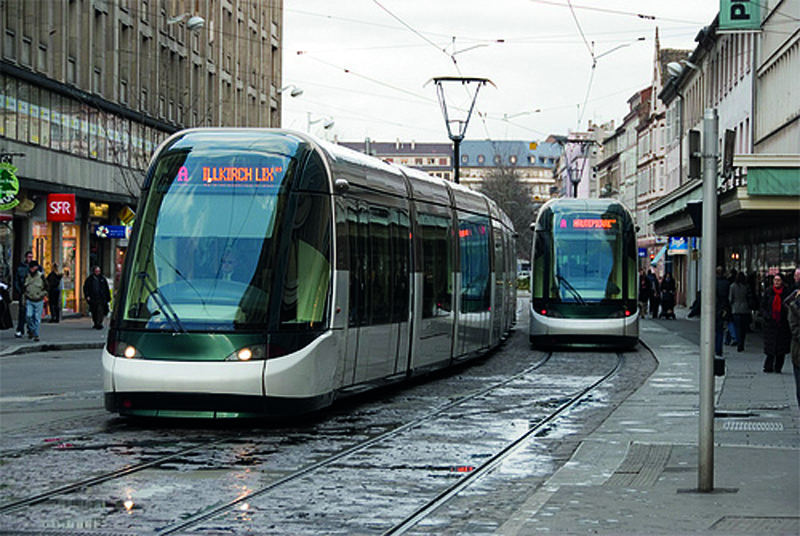 WHP's prototype rotors weigh about 12kg. When fully charged (for example, by regenerative braking energy) the flywheels are designed to reach speeds of about 40,000rpm. Within the vacuum of the housing, that speed dissipates only very slowly, during which time the kinetic energy is available for conversion into electrical current.
While the flywheel was tested extensively on Williams' FW31 F1 car, it made its racing debut in a Porsche GT3R in the 2010 Nürburgring 24 hours. It came very close to victory, leading at the 22-hour mark before suffering mechanical problems and retiring soon after. But the Williams technology helped Audi win the Le Mans 24 hour endurance race in 2012 in customized hybrid R18.
Motor sport success opens doors. At the start of the year Ferrari introduced its first hybrid— 'LaFerrari'. Today Williams Hybrid Power – and Alstom signed an agreement that will see Williams Hybrid Power's energy storage technology applied to Alstom's Citadis trams by 2014. And a year ago, the company entered an agreement to work with one of the UK's leading bus operators. The Go ahead group, to retrofit buses with the same flywheel technology.
With strong hybrid cars likely to make up only a small proportion of the global fleet, Williams are probably right to believe it's the high end that will truly develop. And a technology developed on the race track is likely to have more appeal with buyers with deep pockets than technology they usually associate with Smart phones.