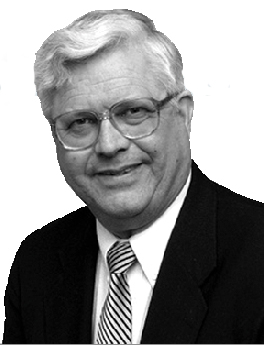 This quarter, our resident expert John Miller looks at the impact of the new graphene nano material on supercaps, US government funding for development and market development, in his regular column
I hear that a supercapacitor has been developed that will replace conventional aluminum electrolytic capacitors. Why is this so significant?
Supercapacitors, better referred to as electrochemical capacitors, were developed as early as the 1960s, but the first products did not hit the market until 1978. The reason for the delay was largely the absence of any market for a capacitor-like product that would not filter, i.e., would not remove ripple from a DC voltage bus. Instrumental in creating a market for such energy-storing devices would later be the development of CMOS memory. One result of these historical circumstances is that since those early days, the Holy Grail of electrochemical capacitor technology has always been to increase its frequency response to the point that filtering would in fact be possible. The ultimate goal within that larger goal would be the development of much smaller filtering capacitors than the aluminum electrolytics that are still in use today.
The significance of what you have heard is that it constitutes a potentially very substantial opportunity for making what is often the largest component in an electronic device—the aluminum electrolytic filtering capacitor—very much smaller. Today "supercapacitor" performance is not available in capacitors that can filter.
How is this very special sort of capacitor made?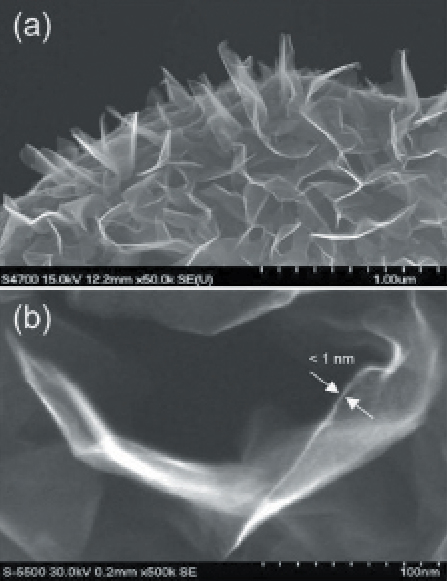 The report referred to above actually appeared in Science in late September 2010, showing an electric double-layer capacitor having vertically-oriented graphene nanosheet electrodes. Construction is quite similar to that of readily-available, popular double-layer capacitors, except that a special form of carbon called graphene is used in place of the usual activated carbon. The graphene is grown on a metal substrate using a plasma process that yields a vertically-oriented structure electronically connected to the metal substrate, an ideal geometry for a very high-power performance electric double layer capacitor. Further, the graphene material is itself vertically oriented, so that the edge planes exposed on top store a large quantity of charge compared to the surfaces of other types of carbon.
The accompanying photograph is a plan view of the surface of one of these graphene electrodes, showing both the vertical graphene structure and that the width of the graphene planes is in many cases as thin as a single atomic layer. The spacing between the vertically-oriented graphene sheets is less than 1 µm, and the total height is also less than 1 µm. In such a geometry the graphene has very high electronic conductivity. The surface area reported on this graphene structure is more than 1000 m2/g. One must keep in mind, of course, that this is a very thin layer and that the mass of any device incorporating such a structure will probably be dominated by the balance of system components rather than active material.
Such a design also minimizes both electronic resistance and the porosity effects that are one of principal hindrances to power performance in conventional electric double-layer capacitors. It has been shown to offer frequency responses comparable to those of aluminum electrolytic capacitors, and in low-voltage devices it has the potential to be substantially smaller than the aluminum electrolytic devices it may well replace. If commercialised, this would also make it possible to increase the capacitance in many compact portable electronic devices.
One needs to keep in mind, however, that the volumetric advantage offered by the graphene material disappears at high voltages, owing to the fact that electric double-layer capacitor cells must be series connected to reach such voltages V. Under those conditions capacitance per volume will decrease as 1/V2, while in the standard aluminum electrolytic capacitor capacitance per volume will decrease only as 1/V. There is a crossover point, therefore, where the capacitance per volume of this new design will be the same as that of an aluminum electrolytic, while at higher voltages there will be no advantage whatsoever.
Again, this capacitor design is based on the use of very special processes to synthesise vertically-oriented graphene sheets with exceptionally large numbers of exposed edge planes. These provide electric double-layer charge storage in much the same way as the popular electric double-layer capacitors now on the market, but at a rate (power level) never seen before.
What investments has ARPA-E made in capacitor technology?
ARPA-E, a relatively new organization, is part of the U.S. DOE. Its mission is to support development of breakthrough technologies, ones that will be essentially "disruptive" in nature. The projects the program aims to develop are generally high-risk. To date grants have been awarded to some 121 projects, with a total budget of $363,000,000.
In the energy-storage category, DOE has awarded a considerable number of grants for batteries, and in particular for lithium-ion batteries. A large number of projects in electrical power technology have also received awards. Six specific grants appear to be capacitor related:
MIT for "Fast-Cap Systems: Low-Cost, High-Energy, and -Power Density Nanotube-enhanced UltraCapacitors," one of the first grants made for an electrochemical capacitor device
MIT for "Electroville: High-amperage Energy Storage Device—Energy Storage for the Neighborhood." The abstract does not specify what is to be investigated, but the title suggests that the aim is to develop a grid-tied energy storage system.
Stanford University for "The All-Electron Battery—A Quantum Leap Forward in Energy Storage." The Stanford project is focused on a storage device of a completely different design, entirely solid state with no need for a liquid electrolyte.
Pennsylvania State University for "Recapping, Inc.—High Energy-Density Capacitors." The award is for development of an electrostatic capacitor of a unique design of which, unfortunately, the abstract provides no detail. The Penn State group, however, is already well known for its extensive work on ceramic capacitors.
Case Western Reserve University for "High-Power Titanate Capacitor for Power Electronics." This aims at developing smaller, lighter capacitors for use in the power electronics of transportation applications, enabling energy to be taken from DC storage for AC use.
City University of New York for "Metacapacitors." The abstract for this project hints at large-area, thin-film capacitors produced by a variety of innovative new processes.
These are the six out of the 121 total projects that appear related to capacitor energy storage. It remains to be seen how "disruptive" any of them may actually be. One good sign is that all appear to be quite different from anything now available commercially. There is also, of course, great general interest in seeing how effective this new, and in itself "disruptive" approach of the DOE to stimulating development of advanced energy storage technology, will prove.
What is the present market for electrochemical capacitors? Is it projected to grow?
Controversy never ceases when it comes to estimates of market size. Technology forecasting firms that develop such assessments often seem to produce very widely varying numbers in regard to both the current market and its projected growth rate. One of the most credible public estimates made lately was that of Hidenori Uchi, chief technology officer and member of the board of Nippon Chemicon Corporation in Japan. In a presentation at last June's "2010 International Conference on Advanced Capacitors" held in Kyoto, Japan, Dr. Uchi made public his own forecast for the electric double-layer capacitor market. His forecast focuses on those capacitors larger than 300 F now used in emerging industrial and transportation applications, rather than on the small devices that have been on the market since the very beginning.
Given Dr. Uchi's position within the industry, his estimates bear considerable authority. The market value in 2010, for electric double-layer capacitors of 300F or greater, he projects at some $250,000,000. For 2011 he estimates that market to increase by some 60% to $400,000,000. In 2012 he believes the market will increase again by as much as 125% to $900,000,000. On his view the market, beginning this year, is virtually exploding. Extrapolating further beyond his projections, within five years the market may well expand to several billion dollars annually.
Projecting such a rapid expansion has, of course, to do with very real increases in the transportation segment of the market. Dr. Uchi showed that in 2010 transportation accounted for just under 50% of the total market, with power quality at 19% and industrial machines at 33%. He projects that in 2012 some 68% of the market will be transportation related. The power quality and power storage segments will drop from 19% to 5%, and industrial machines will decline just slightly. Transportation is the segment that can be expected to grow dramatically and to drive the market with it.
In contrast to the many, greatly varying, estimates on the size and growth of the market for electric double-layer capacitors, Dr. Uchi's are without doubt the most credible. They show that an exciting ride awaits us.
Electrochemical capacitors are considerably more expensive than batteries, yet there is talk of using them for utility grid bulk storage. How can this make any sense?
If the whole truth were that capacitors are simply more expensive, then using them for bulk storage would of course make no sense at all. But is that the whole truth?
At present the costs of electric double-layer capacitors and batteries are most often compared on an energy basis. On that basis the capacitor really is most costly, owing to the fact that physical charge storage is more expensive than chemical charge storage. But if we compare the cost for both products on a different basis, power performance for instance, or the ability to accept regenerative energy during something like a braking event, the capacitor can in fact be much lower in cost. The same is true about other issues as well, for example operational life and cycle life, where electrochemical capacitors enjoy real cost advantages over batteries.
In regard to bulk energy storage, it is important to keep in mind that the capacitors in question are actually of a completely different design from the electric double-layer capacitors used in transportation applications. The capacitor devices discussed for bulk storage are of a design type called asymmetric electrochemical capacitors. These have one electrode that is battery-like and another that has electric double-layer charge storage. Asymmetric capacitors with aqueous electrolyte appear to have particularly great potential for low-cost energy storage.
A paper given even several years ago described a device that stored 19 Wh/kg and offered a life of 5,000 cycles. These were cycles of a full charge in five hours and a full discharge in the next five hours. Such very low-rate devices were intended for use in day/night storage on the electric grid. Cost projects by the DOE show that they do indeed have the potential for much lower cost than lead acid batteries, which are today considered too expensive for grid application.
Overall, asymmetric electrochemical capacitors have greater potential to provide a lower cost energy storage solution for the grid than almost any battery system one can consider. They do in fact now seem to be front runners in the race for becoming the best technology choice for grid bulk storage.
Several configurations of asymmetric electrochemical capacitor are now attracting attention for grid storage. One recently discussed uses a lead oxide positive electrode with activated carbon for the negative electrode and sulfuric acid as the electrolyte. A second configuration has an MnO2 electrode that uses sodium ion intercalation with activated carbon as the other electrode. Both have aqueous electrolytes, which is important for reducing costs, and both are specifically designed for bulk storage. These are, particularly in regard to cost, genuinely in contention for becoming the system of choice for grid bulk energy storage.
There is, obviously, more than one species of electrochemical capacitor in the family of devices bearing that name. They are all optimized differently, constructed of different materials, and quite differently designed for different applications. The asymmetric capacitors discussed here are designed to provide one cycle per day for a life of several thousand cycles, i.e., a potential life of from ten to fifteen years. Their functioning and performance are quite different from those of devices of symmetric design. The latter are far better adapted for energy harvesting applications, where they may be fully charged and discharged as often as three times per minute. And, of course, in terms of cost, those differences in design, construction, and application will also have different costs associated with each of them.
Where can I learn more about electrochemical capacitor technology?
As it happens, not that much information is available about electrochemical capacitors in the popular literature. BEST is, as it happens, one of the very best sources for the latest information on this and other energy storage technologies!
Several professional meetings each year focus on electrochemical capacitors. One of the oldest is the Supercapacitor Seminar held each year in early December in Dearfield Beach, FLA. For twenty years now this meeting's primary focus has been on electrochemical capacitor technology. More information is available at www.supercapseminar.com.
A second meeting, held annually for quite a number of years, is the capacitor symposium that is part of the Advanced Auto Battery meeting. Held in various locations over the years, the 2011 meeting will be held this coming June in Mainz, Germany. It includes a two-day symposium specifically on electrochemical capacitors. For more information, see www.advancedautobat.com. Both meetings generally include associated tutorials devoted to focus topics that are of general interest to all. Both websites provide a wide range of useful information.
For those actively involved in the technology, the Electrochemical Society is often the most popular forum for presenting new information. The Society meeting is generally in the fall of the year. There are also sessions devoted to electrochemical capacitors at the International Society of Electrochemistry. Sites for meetings vary each year. One other meeting that has recently included sessions on electrochemical capacitor technology is MRS, the Material Research Society, whose fall meeting is in Boston. People active in the field generally present their latest work at one or the other of these three meetings.