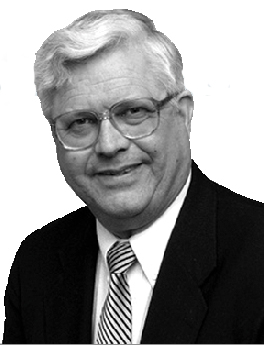 Capacitor guru John Miller answers more of our readers' questions, including some fundamental queries on the nature of capacitors – and how they differ from batteries.
It is well known that a capacitor system composed of a series string of cells needs uniform voltages on the cells for maximum system operating life. Is this the primary requirement for maximum system life, or are there others?
Indeed there are. In fact, for cells in systems comprising long series strings of cells, temperature uniformity may be every bit as important as voltage uniformity. Temperature non-uniformity can actually be the more serious problem of the two, in that the distribution of temperatures in a large system can be very different from the anticipated distribution of voltages in it.
We expect voltages to have a normal distribution, owing simply to the normal distribution of properties in any group of parts. This means that the probability distribution falls off rapidly, so that at 2.6 standard deviations away from the mean, 99% of the population is essentially covered. Temperature distribution, on the other hand, will most probably have minimum and maximum values, with uniform probability between those limits. This is so with capacitor cells, which will generally be mounted on a plenum for heat extraction, that plenum being cooled by a fluid with an inlet and an outlet. The temperature will quite naturally be coolest at the inlet and warmest at the outlet. In a word, the distribution of temperatures will necessarily be more abrupt than the distribution of voltages.
What does this mean for the life of a group of cells? The life of any capacitor cell is strongly dependent upon both its operating temperature and its operating voltage. What then will be the life of a population of cells with a distribution of temperatures, if all the cells of that group are operated at the same voltage? Of course, the cells at lower temperatures will have longer life, and the cells at higher temperatures shorter life. Plainly the life distribution of this population of cells will be broader than that of a group of cells that are all isothermal. In such a population there will correspondingly be both more cells that fail at shorter times and more cells that fail at longer times than would be the case if all cells had the same temperature.
This can be quantified with assumptions on the dependence of cell life on temperature. The ten-degree rule, when applied to electrochemical capacitors, shows that cells reduced in temperature by ten degrees centigrade will have double the life of cells at the original temperature. The life distribution thus shifts in time to values twice as high as the original ones. If there is a distribution of temperatures in the group of cells, the width of the life distribution will therefore be greater than if these cells were isothermal. And with this wider distribution, some cells will shift to shorter life. It is this factor that strongly affects the life of the group, and particularly the life of a system composed of a series string of cells. In fact, this increase in failures at shorter times means that the life of the system as a whole will be drastically reduced, something that is mathematically quite unambiguous. A system comprising 300 cells in series that has a temperature tolerance of ±3°C will have a life approximately only one-half the life of a system maintained at constant temperature.
Returning to the initial question, uniformity in voltage among all the cells in a system is of course important, but maintaining all the cells in the system at a constant temperature is by no means any less so. Unfortunately thermal management of capacitor systems is too often only a design afterthought, despite the fact that it is actually just as critical for system life as voltage uniformity.
Lithium-ion battery technology has advanced greatly since its introduction fifteen years ago. Will this technology ultimately become the one-source solution for energy storage? Specifically, will it supplant electrochemical capacitors in those applications where they are now especially used?
It is always important to keep firmly in mind how basic the differences between electrochemical capacitors and batteries are, both in their structures and in the very different functionings that those differences in structure make possible. The battery stores energy chemically and has much higher energy density than a capacitor, but it also undergoes physical change between the charged state and the discharged state. The capacitor, on the other hand, stores its charge physically rather than chemically, and it experiences no major change in the structure of the material between the charged and the discharged states. These points of comparison allow us immediately to focus on two equally basic differences in functioning that are so unique to each of these technologies as to make replacing one with the other far less plausible than the question suggests.
Because of their differences in structure, there is first of all a fundamental difference between the two technologies in terms of response time. The fundamental response time of electrochemical capacitors is on the order of one second. The energy stored in an electrochemical capacitor can be released completely within that time frame, and it can, as well, be charged completely in the same amount of time. Lithium-ion batteries, on the other hand, and even the high-rate ones, take many minutes to release their energy entirely, and similarly many minutes or even tens of minutes to be recharged. It is hard to imagine a more fundamental difference between two technologies, and it is certainly one that is crucially important for applications where only rapid response time will do. Again, the source of this difference is neither more nor less than the energy storage mechanism itself.
The second fundamental difference caused by structure is to be seen in the anticipated cycle life of the two technologies. Although great advances have been made in battery technology, the chemical changes that take place in batteries suggest nevertheless that their cycle life will always be limited. Some current batteries claim to have cycle lives of 1,000 or even more cycles, but this pales in comparison to capacitors, the lives of which are typically measured in hundreds of thousands, or even more, cycles.
In a recent presentation, NIPPON CHEMI-CON showed cycle life data out to 2.5 million cycles, and these were relatively high-rate full-charge/full-discharge cycles, with data accumulated over a period of several years. Not every future application one can envision will require cycle life of this order, but there will certainly be some applications that will require it, applications for which the possibility for using batteries of any sort whatever would be completely ruled out.
That these differences in structure and function are critical becomes quite unmistakable when we turn our attention to thermal management. In many applications, particularly ones involving heavy hybrid vehicles, the charge/discharge cycle can be quite rapid. For capacitors, despite their high charge/discharge efficiency, considerable heat is lost during the cycle. That same amount of heat loss during similar cycles would, however, be totally unacceptable for current batteries in terms of heat dissipation, and some compromise in use would need to be made.
In concrete terms, consider as an example a high-rate cycle application using an electrochemical capacitor cycled between a full-charged state and a half-charged state, as is typically the case in this technology. And say, to continue the example, that the energy density of the product is on the order of 4 Wh/kg. Compare this, then, to a lithium-ion battery limited in its depth of discharge to 5% in order to meet thermal management requirements. The battery's effective energy density would then be only 5% of its actual, approximately the same order as the energy density of the capacitor. From an energy capture and an energy delivery standpoint, therefore, in high-rate applications there may not be that much difference between the two technologies in actual performance. But there is certainly a difference in cycle life. The conclusion to draw here is that there are some applications that will be difficult if not impossible for batteries of any sort to capture in the future.
A final, concomitant issue rooted ultimately in structural differences is safety. Electrochemical capacitors generally fail very gracefully, their performance declining gradually in a predictable fashion without catastrophic events. Batteries, on the other hand, do not always fail so benignly but can indeed do so considerably more catastrophically. The worst-case scenario for this is the runaway situation, where the temperature of the device increases dramatically until the cell fails totally. Such a difference necessarily dictates the locations in which batteries can safely be used.
Both the response times and the cycle life of each technology are quite different today, and it is safe to say that this situation will not likely change in the foreseeable future. The suitability of each technology for particular applications is now and will remain markedly different. One will almost invariably be distinctly better than the other for a given designed use, regardless of any advances that may be made in either of them.
Plug-in hybrid vehicles have been in the news again recently. Is it likely that these will use electrochemical capacitors for energy storage?
It is intriguing to find ourselves returning to the electric vehicle technology that was so heavily investigated in the early '90s but subsequently so largely abandoned. Plug-in hybrids as we think of them today are still essentially electric vehicles, but with an auxiliary engine that makes it possible to extend the range of the vehicle beyond what was possible relying only on the energy stored in its batteries.
Today's vehicles would be charged by tying into the local utility grid, thus the plug-in component. Driving would be all-electric until such point that the need for higher speed or the depletion of stored energy would require the additional operation of a small internal combustion engine. Will electrochemical capacitors be used in such vehicles? Indeed they may, particularly since this simply continues the intention of the original vehicle designers to use electrochemical capacitors for load leveling of the electric vehicle power.
From the very beginning, of course, capacitors were considered for handling the rapid charge/discharge cycle associated with stop/start driving, capturing regenerative braking energy to be reused in acceleration. Capacitors were also to be used in connection with batteries in order to increase range and battery life. The plug-in hybrid certainly is an application where electrochemical capacitors can have a very positive impact in extending the range of operation and increasing the life of any battery system that will be used.
A recent patent described an electrochemical storage component with battery and capacitor plates all in the same package. Is this approach superior to simply connecting a self-standing battery with a self-standing capacitor?
This very interesting recent patent combined a lead-acid battery with an asymmetric capacitor comprised of a lead oxide positive electrode and an activated carbon negative electrode. The construction of the device was to have positive plates, a separator, and then a negative plate that was half capacitor, activated carbon, and half lead metal. The package as constructed thus combines the characteristics of both a battery and a capacitor, all in one. Perhaps the most interesting feature of this arrangement, however, is that the voltages and the chemistry are the same for this combination, thus making it actually possible in practical terms.
But is there any reason to suppose that such a device would actually be superior to a battery and a capacitor simply connected externally to each other? External combinations of batteries and capacitors have been described in the literature for over the past ten years and have, in fact, been used throughout that period for providing longer run time in pulsed applications. In wireless communication, for example, adding a small capacitor to an alkaline battery may increase the run time by as much as a factor of five.
Combining a battery with a capacitor externally is certainly a familiar procedure, one we ought not to look to for any surprises. What, then, could be the advantage of combining these internally?
Certainly such a combination could have advantages in large systems, particularly those that make use of the chemistry given in the patent and described above. There are no obvious reasons, however, beyond form factor or concluding that such an arrangement is superior to one that yokes the components separately. There may in fact be more advantage in having them separate, in that this enables a broader selection for each. Combining them in one device precludes such choices and limits us to that particular chemistry.
Such an internal combination may, however, be of interest for certain applications that require both energy and power. This is true for internal combustion engines, where the capacitor plates provide the additional power for cranking while the battery plates provide reserve energy capacity. In the long run, therefore, and particularly for the SLI or starting-lighting-ignition battery market, this configuration may in fact offer certain practical advantages. Time will tell whether it proves attractive and becomes popular for this purpose.
Many different types of energy-saving industrial applications have been described recently, all using electrochemical capacitors for energy storage technology. How exactly do these applications, however, make economic sense?
The very breadth of new industrial applications that use electrochemical capacitors for energy storage itself speaks volumes about the economic sense of using them. Consider, for instance, their use in regenerative energy capture in the industrial segment of the market. One application is in electric forklifts, capturing the energy normally wasted as loads are lowered. Another is in construction equipment where back-and-forth motion features significantly, as in backhoes, or in machines used for hole digging, where up-and-down motions include necessarily stopping a motion before going into its reverse. A similar application appears in cranes involved in raising and lowering heavy loads. Loading and unloading container ships is particularly at point here, and there are additional applications of this sort where capacitors are currently being considered for use. One perhaps more familiar application is in elevators, where stopping and starting are done in conjunction with electrochemical capacitors that can help with both accelerating and slowing elevator cars. Finally, the ongoing development of electric trains, both passenger and freight, provides ample opportunities in regard to both regenerative braking and power distribution. How do applications like these make economic sense? At least six factors need to be considered here, including the price of the energy system itself, its efficiency, its relation to the overall current cost of energy as a whole, its life-cycle cost, and its effects on raising or lowering the costs of other related systems.
Thankfully, prices for energy systems that include electrochemical capacitors are currently declining, owing to the greater volume production of such systems. The design of the technology has also lent itself to becoming more manufacturable. For example, some of the earlier large capacitors required a fair amount of hand operation in their construction. This is happily no longer the case, and currently most of those earlier manufacturing operations can now be performed by machines, reducing the labor component and, consequently, the end price. An additional factor to consider in this regard is the upfront price and extended costs/benefits for any alternate or competing systems.
Efficiency can also, however, provide an important economic benefit. What fraction of the energy can be captured, and of that, how much is available to be used again? This depends upon the round-trip cycle efficiency of the storage system. This needs to be quite high, but when this is so, it can provide a substantial economic benefit.
Another economic factor to consider, of course, is the cost of energy to begin with, and how this relates to the break-even or payback points. When energy is very expensive, the break-even point will come later and the payback period will obviously be shorter.
Life-cycle cost can also be important. If a regenerative energy capture system has a very long life, the greater length of the period after its break-even point becomes very productive from a financial point of view.