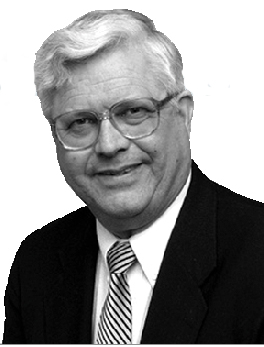 Electrochemical capacitors are known for their high cycle efficiency compared to batteries. But wouldn't they still have thermal management design issues?
The most important issue is the power profile of the application, since this primarily determines whether we can expect any thermal management issues to arise. The most extreme case to consider would be a constant power or constant current discharge at a very low rate, the device being completely discharged over the course of perhaps an hour. The opposite extreme would be something like a heavy hybrid vehicle application, where the capacitor would be fully charged and fully discharged as frequently as twice a minute. Despite the fact that electrochemical capacitors are highly efficient devices, when they are cycled at high rate some energy will be dissipated in the form of heat during each cycle. In such situations the temperature of the device will indeed rise unless provision is made for that heat to be extracted.
Several related issues arise at this point. The first is that the design of the capacitor itself is the strongest predictor of its ability to shed heat, and capacitors are often designed specifically with that in mind. Some, for instance, have a terminal at each end. The terminals have low electrical resistance and thermal resistance to the interior of the device, so that allowing heat to exit from two widely separated locations is an effective means to lose heat energy dissipated internally. Designing to cool the package of the capacitor externally, another possible tactic, is generally not very effective, owing to the fact that the device within is electrically insulated from the package wall and the easiest path for heat to be dissipated is generally not through a wound construction but rather along the current collectors to the electrical terminals. Devices that are designed for lower-rate applications and may not be subjected to cycling as, for instance, in a UPS system where they will be discharged either rarely, can certainly make do with terminals on one end in terms of thermal management. Devices designed for applications like these have little if any need to worry about buildup of internal heat.
Electrochemical capacitors, though highly efficient in cycling, must still be designed to cope with the fact that in high-power, high-cycle rate operation a small amount of energy may be lost as heat each cycle. Unless that heat is somehow removed, the temperature on the device can indeed rise to an unacceptable level.
Before being installed in a circuit, most electrical components are subjected to an incoming inspection. What are the typical recommendations for incoming inspection of electrochemical capacitors?
Recommendations for the inoming inspection of any component should depend upon how that component will be used. Once we know that, a simple sampling plan can be used to examine some of the most important properties of the device, with the criteria written into the sampling plan supplying the justification for accepting or rejecting a lot waiting to be installed.
Over and above determining what properties are most critical for the application involved, we also need to consider the question of how uniform those properties are in a given lot of devices. In large systems electrochemical capacitors are often series-connected in a string. This is necessary because these are low-voltage devices that need to be connected in series string to achieve the voltage required for the application. In such a situation it is clearly highly desirable for every device in the string to have identical properties. This is complicated, of course, by the fact that even were the devices utterly identical, the distribution of temperatures along the string will lead to a distribution of device properties and thus voltage values. Despite these uncertainties, just how close the devices may really be to each other remains something we should want to know.
In an application that will be at a constant float voltage for long periods of time, the voltage on every cell will generally be determined by the leakage current of that cell. Leakage current, therefore, is one property to measure in an incoming inspection. It would conceivably be desirable, though in practical terms not always realizable, to make a 100% inspection of a lot in order to sort the cells to systems, combining devices with like or very closely similar properties. In very different applications that involve high-rate cycling, on the other hand, equivalent series resistance may be the best property to match in a series string, since that will dictate the instantaneous voltage on every cell during high-power transients. And in still other applications with a very, very high amount of cycling at lower rates, matching the cells of a string for both capacitance value and equivalent series resistance would be the best course to follow.
One further point is that the large electrochemical capacitor systems commonly available today often include a means to balance voltage among cells in the series string. Such balancing, whether active or passive, provides insurance against any one cell in the string being subjected to over voltage conditions that would stress it to the point of causing early failure. But even with the most careful measurement of the properties of a lot or batch of cells to be linked in a system, it is still recommended to include some means for voltage balance in the system design.
Again, incoming inspection can readily be structured as a sampling plan. Especially for the larger modules now being built, the most important parameters to measure depend closely on the use scenario.
The various activated carbons available for capacitor electrode material seem to come from widely different original sources. Is there any performance difference between these based on their source?
There certainly are many and very different sources for activated carbon, the central ingredient in electrochemical capacitors. There are, first of all, "natural" sources like coconut shell, wood, coal, or even so-called "bottom-of-the-barrel" petroleum, all of which can be used to create activated carbon. Other similar materials that have been be used successfully include peat, olive and apricot pits, and even sugar, a carbohydrate that can easily used to produce carbons. Further afield are carbide-derived carbons, synthesized by the leaching of metals from a metal carbide. Another source would be polymers, synthetic carbons being derived from PAN (polyacrylonitrile) or other polymers that serve as precursors for activated carbon. Work is now underway at the University of Kentucky to use "green" or renewable materials for this purpose, grinding up plastic soft drink bottles, for instance, as a source. Other possibilities include some of the lignocelluloses from fiber-producing plants. It is entirely conceivable to create "green" electrochemical capacitors by using green carbon based on renewable energy, resulting in a green technology for a green energy generation system.
The properties that are important in manufactured activated carbon, regardless of its source, include surface area, pore-size distribution, pore volume, conductivity, and impurity level, among others. Truth to tell, however, virtually all of the sources for activated carbon mentioned above are perfectly capable of providing high-quality activated carbon for electrochemical capacitors. Some certainly have higher yields, some involve simpler, more direct processes, and some produce the same volume and quality of materials but at lower cost. Each, however, can be equally reliable as a source of high-quality carbons.
The physical characteristics and chemical properties of a manufactured activated carbon, therefore, rather than where it might have come from, are what is most important. Newer "green" sources will do just as well as those based on exotic materials or processes.
Capacitor-powered portable engine jump-start units seem to be all over the market. How do they work and what advantages do they offer?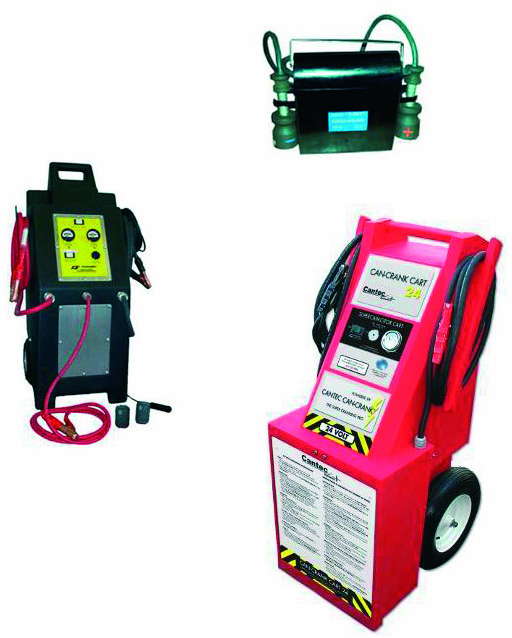 Electrochemical capacitors have been used to crank internal combustion engines for some time now, particularly in cold climates. They offer excellent performance in such situations, given their ability to discharge in a very short time compared to batteries and to perform well at precisely those low temperatures when engines can be difficult to start and the performance of batteries can be affected by cold. Portable systems have been developed for use in starting fleets of trucks or off-road construction equipment in situations when either batteries may have been depleted through use or their effectiveness has been compromised by extremely low ambient temperatures.
Such portable units are generally based on a capacitor that, somewhat surprisingly, will be charged by the dead battery. The unit is connected to the battery. After a wait of anywhere from tens of seconds to several minutes, the energy from the dead battery will have charged the capacitor sufficiently to crank the engine. There is, after all, not a lot of energy really used in cranking an engine: what really matters is the power available for the purpose.
Modern engines are started in a time on the order of one second or less. The key is only to get the rpms to a sufficient value for the engine to continue running.
Systems for this purpose have been developed in a variety of sizes. For a small, 2-liter gasoline engine, a 5-10 kJ capacitor may be perfectly adequate. For a much larger compression-ignition diesel engine a 50 kJ capacitor would be more in order and could start a 10-liter or larger such engine. The figure shows several different examples of portable jumpstart units: one small enough to be hand carried and larger, readily movable, ones on wheels. These, again, are connected to the battery in order to charge the capacitor, which will then be discharged in starting the engine.
It is important to keep in mind about jumpstart systems that if the engine does not start on the first crank, the capacitor can be recharged again within a minute or so for a second try. And by this point the engine may well have been warmed enough in the initial crank and the capacitor itself may likewise have warmed some, so that the second crank attempt will be more successful. A third attempt is likewise possible, and each subsequent attempt will have a higher probability of resulting in a start. It should be obvious that these expectations are precisely the opposite of those we might have for a battery system.
For a battery, each subsequent starting attempt will find it at a lower state of charge and less, rather than more likely to produce a successful result.
Portable jumpstart units based on capacitors are, as it happens, very reliable. A number of commercial ones are on the market, and they have been successfully used in starting both large and small engines under difficult conditions. One of their most attractive features is that they are totally maintenance free. Most do not need to be plugged into an outlet for recharging, as is the case with the battery-based jumpstart units now available.
A single device can thus, in principle, be used to start an entire fleet of vehicles, one right after another. Simply leaving the capacitor hooked up for ten seconds or so to the battery of an engine that has just been started will recharge it sufficiently to immediately start the next engine, and the next after that, and the next after that, and so on.
A battery jumpstart system, on the other hand, of necessity sees its state of charge decrease as the number of vehicles started increases, to the point where it can no longer have sufficient power to do the job, particularly in low-temperature conditions.
High-surface-area carbon is the most common electrode material in electrochemical capacitors. Are there any other high-surface-area materials that could be used for this purpose?
Indeed there are, keeping in mind first that the materials involved need to be electronically conductive in order establish an electric double layer at the interface between the solid and an electrolyte. Again, reasonable surface area is also important, one with a pore-size distribution appropriate to the ions of the electrolyte, thus enabling a system design based on compatible materials. Other materials than carbon can certainly be used, so long as they meet these requirements.
There is, as it happens, another class of materials used in this connection that behaves somewhat differently from activated carbon in terms of double-layer charge storage. These are referred to as "pseudocapacitor" materials, perhaps an unfortunate term that does little to describe how they really function. Pseudocapacitor materials do provide double-layer charge storage but in addition, much greater charge storage through an electron transfer. Pseudocapacitors behave electrically like a capacitor, which is that the charge stored in them will be proportional to the voltage that is applied, really the source for their name. There is a wide range of such materials, those most often noted being metal oxides. Among those that have been investigated extensively are ruthenium oxide, iridium oxide and, more recently, manganese dioxide. Owing to the electron transfer these materials are regarded as "pseudocapacitive."
There are also classes of polymers that behave as pseudocapacitors. These include electrochromic polymers like the polythiophenes that change colors as they are charged. Nitride materials have likewise been of interest, including vanadium nitride. These do not generally have as high a surface area as the activated carbons, but they can still store a considerable amount of charge, sometimes in fact even more than is possible with double-layer charge storage because of the electron transfer. A critical requirement for many such pseudocapacitor materials to have good power performance, however, is that they be nanostructured. Then the charge transport distances involved in charging and discharging will be very small and accommodate the solid-state diffusion required for their operation.
There are indeed high-surface-area materials other than activated carbon that can be used. Many of these store charge through pseudocapacitive mechanisms in addition to normal double-layer charge storage. These can function very well, offering high cycle life and relatively good power performance, despite the seeming injustice foisted upon them by being designated as "pseudo-" devices. Again, this term speaks only to the fact that they are based and behave somewhat differently, addressing not at all how they operate.
With energy efficiency and energy harvesting now the rage, how can we decide which applications are most appropriate for using electrochemical capacitors as energy harvesters?
We are indeed surrounded by applications designed specifically to increase energy efficiency. The most prominent current examples range from hybrid automobiles to heavy hybrid vehicles like city transit buses. All of these store kinetic energy from slowing and stopping in a battery or a capacitor for later reuse during acceleration. And there are many similar applications, where the motions involved are up and down like the rubber-tired gantry cranes now seen in some seaports, stopping and starting as in an electric subway system, or in mechanical systems that raise and lower or rotate left and right.
The power profile of an application is what determines the most appropriate energy storage technology for it. If the power profile has features with duration of perhaps less than thirty seconds, then a capacitor is probably the best choice. If the shortest duration features in the power profile are much longer than thirty seconds, it may well be that a battery provides both the best and the lowest-cost solution. The decision depends primarily on the response time of storage system compared to feature durations in its power profile.
The most attractive applications for energy harvesting are those that are cyclic in operation, because large energy swings present the best opportunity for large energy savings. A reasonably high cycle rate should also be involved: not one cycle per day but up to as many as several cycles per minute are the best situation for energy capture. Near-continuous operation would also be a plus, providing as it does unbroken opportunities for energy saving. Finally, it certainly helps if the application already has some distinct inefficiencies, the remedying of which would be an obvious benefit.
Applications that convert kinetic energy to potential energy or that allow for storing energy for reuse that would otherwise be dissipated as heat are all candidates for such treatment. A wide range of such applications is just now emerging. One of the most ubiquitous, of course, is building elevators. Despite their counterbalance design, elevators still operate in a continuous stop and start sequence that offers genuine opportunities for capture, storage, and reuse of energy that would otherwise be wasted as heat.
The applications best-suited for capacitor use will invariably be those with power profiles having features of less than thirty seconds duration and characterized by aggressive cycling.