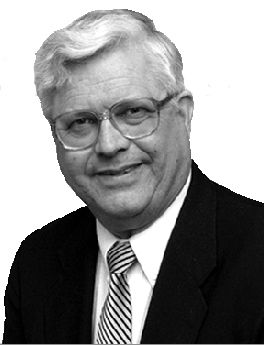 A capacitor system of a given specific size is reported to provide as much performance as a battery system that stores ten-times more energy. Can this really be true?
By all means. For a battery to be suitable in high-rate, high-cycle-life applications it generally needs to be greatly oversized. This is what will allow it to meet the cycle life requirements, the operational life requirements, or even the power requirements of the application. A battery in such a situation will generally be operating at 50% state of charge, deviating on average only some ±5% from that average state of charge. But if that ±5% is in fact the case, the battery will only be using 10% of its total stored energy to support the application. The battery is in fact ten times larger than the energy that is being used.
On the other hand, a capacitor in a high-rate application can be fully charged and fully discharged each cycle, making it possible for it to be properly sized for the application. A capacitor much smaller in size than the battery will in fact be able to perform exactly the same function. This is especially true regarding batteries used in applications that involve charging, e.g., regenerative energy capture, since batteries are notoriously poor at accepting charge at high rates.
Another way to see the difference involved is to look at the Ragone plots of a battery and a capacitor. In a discharging Ragone, where the storage device is being discharged at various levels of power, looking at the energy that is delivered, the discharge Ragone of a battery will be very different from the Ragone of its charging. This has to do largely with the fact that batteries do not easily accept charge at high rates. In contrast, the discharge and charge Ragones of a capacitor are quite similar to each other, illustrating that we can charge a capacitor at the same high rate as we can discharge it. Batteries, in comparison, can be charged only at a much lower rate than they can be discharged.
One thing to note here is that with capacitors, owing to their sloping discharge, the 0 V state of charge is often defined at one-half the operating voltage, meaning that we will be using ~75% of the total energy that is stored in the capacitor for the application. In the case of the battery this might be only ~10% of the total.
One example from personal experience involved an application that had two cycles per minute, but for which a very long ten-year life was also a necessary requirement. In considering the use of lithium ion batteries in the application, it became clear that for the life requirements to be met the depth of discharge allowed on the batteries could be only 3%. This meant we would have thirty-three times more energy in the battery system than we would have had in a corresponding capacitor system. This ratio and using the difference in energy density between the lithium ion battery and the capacitor reveals that the capacitor system can be physically smaller, with lower mass, than the battery system, an important difference between batteries and capacitors in high-rate applications.
Plug-in hybrid vehicles have sometimes been described as electric vehicles with battery chargers. What role can electrochemical capacitors play in this configuration?
In the early 1990s, when California had the zero-emissions mandate on the books, a serious effort was made at optimizing all-electric vehicles. This often involved combining a capacitor with the battery system to load-level the power, thus improving driving performance. It also improved regenerative energy storage efficiency and thereby increased vehicle range. Finally, it also allowed the peak power levels of the power profile to be supplied by the capacitor, thus decreasing stress on the battery and prolonging its life.
The same benefits of combining batteries with capacitors apply to plug-in hybrid vehicles as well, especially if we think of them simply as electric vehicles with gasoline-powered battery chargers. The early 1990s found it difficult to accept adding capacitors to batteries on the grounds not only that this meant additional base cost, but that the components being added were markedly more expensive than batteries. Luckily this reservation proved in the end unfounded. Given an energy storage system of a fixed volume, with perhaps 10% of that volume used for capacitors, the total energy then would be 90% of what it would be if the system were comprised completely of batteries. But that 10% of the total volume would allow all three benefits mentioned above to be realized. The performance of the vehicle would be improved, in that it "drivability" would essentially be independent of the state of charge of the battery. Range would increase, owing to more efficient regenerative energy capture and storage. And finally, battery life would be longer, owing to the fact that stress from either high power delivery or high power absorption would be reduced, enabling the battery to run at a lower temperature under lower-stress operating conditions. It makes, therefore a great deal of sense to consider using electrochemical capacitors in plug-in hybrids.
Some have jokingly claimed that the plug-in hybrid is really the route-to-market for the all-electric vehicle in the U.S., the only difference between the two being one of perception. It is in fact not hard to think of electric vehicles being sold with a manufacturer's option to include a charger at an additional cost of perhaps only some $5,000 or so. Declining the option would result in a vehicle that would no longer be a hybrid, but only plug-in, all electric without a charger. So, if plug-in hybrids became generally accepted in use, we could easily settle for calling them "electric" vehicles with a factory-installed range option for those who feel they need a 350-mile range as opposed to the 40-50 mile range that can readily be provided by a battery system, particularly one that included capacitors.
Much effort has been directed toward increasing the energy density of electrochemical capacitors, often justified by statements like: "The energy density of electrochemical capacitors is too low to make them practical today. Serious increases in their density are needed." Do you agree?
Certainly not! At present electrochemical capacitor products have adequate energy density for many applications and are in fact often the best technology available for a given purpose. The applications for which this is especially true are those with power profiles that include charging features of short duration, 10-20 seconds or less. A regenerative energy capture event during vehicle braking, for example, may last for perhaps ten seconds. When comparing state-of-the-art electrochemical capacitors to state-of-the-art power-optimized lithium ion batteries of equal physical size, the capacitor will also store perhaps twice as much energy as the battery and release five-times less heat in the process. The reason for this is that batteries, limited by their chemical reaction kinetics, do not accept charge rapidly. For this particular situation, a short-duration charging event, the capacitor is not only adequate for but superior to all other technologies, including high-power lithium ion batteries.
What we really need in terms of capacitors is either devices with the same energy density but even higher power than present devices or devices with the same power and the same energy but at lower cost. While some have indeed focused great emphasis on increasing the energy density of capacitors, I believe this emphasis is somewhat misdirected. A far better overall policy would be to work both ends of the problem by increasing power as well as reducing cost.
Based on the previous question and your answer, are research efforts now underway to increase the specific charge storage of activated carbon, i.e., its Farads per gram (F/g) rating, the right way to go?
The considerable effort now being spent on increasing the F/g value of activated carbon really ignores the fact that increases in F/g value often correspondingly reduce the operating efficiency of the material. In fact, using higher F/g carbon may indeed require that the total system size be increased to meet a new need for both added cooling equipment and more power.
Let me explain. The equivalent series resistance (ESR) of an electrochemical capacitor device is dominated generally by the ionic conductivity of the electrolyte. This is really the ionic resistance in the separator of the device. There is little effect from the electronic resistance of the carbon or the current collectors. These have generally been appropriately optimized, so that the ionic resistance of the device is really the one dominant resistance there is to contend with. Thus the ESR of the device is essentially independent of the carbon F/g rating. If one increases the F/g rating, increasing C, the response time of the device, which for a series-RC circuit is the RC product – the resistance-times-capacitance product – then increasing Farads per gram means that the response time of the device will be decreased. With that decreased response time, power performance is decreased and losses during a given charge/discharge cycle will be greater, with more heat generated.
Restating, R is primarily determined by the separator and the electrolyte, so that raising C means that the RC product increases. Power will be lower, and energy capture efficiency will be reduced. As a concrete example, consider a device with RC = 1 second. This is a response time for an ideal RC circuit, the minimum time it takes to charge or discharge a capacitor to 63.2% of the applied voltage. Should the charge storage of the carbon be, let us say, doubled, then C will be two times larger and RC will be two seconds. The power performance of the device is reduced by a factor of 2. Its losses in short-time charge and discharge will also double, such that additional cooling may be needed during high-rate charge/discharge operation, requiring the whole system to be larger, heavier, and perhaps even more costly. Increasing the F/g value of the carbon may thus not of itself be a productive course of action, despite the considerable attention that has been paid to it in the literature.
If, as you say, increasing the F/g value of carbon is the wrong thing to do, what would be better?
Stored energy in a capacitor is proportional to the voltage of the capacitor squared. Further, the series resistance of a capacitor is nearly constant at all operating voltages. Thus, pushing the operating voltage of a capacitor to higher values will increase energy without affecting its power performance in the negative way it would if we only increased the F/g value. In fact, increasing the voltage also increases the power performance, which is likewise proportional to the voltage squared. Real performance improvements can thus be made in electrochemical capacitor technology by increasing the cell operating voltage. Rather than increasing the F/g value, i.e., the specific capacitance of the carbon electrode material, increasing the operating voltage of the device is what will increase energy and power, both proportional to the voltage squared.
If increasing the operating voltage of an electrochemical capacitor is, as you say, the most important thing we can do to improve performance, how do you propose we do that?
Unlike batteries, capacitors do not have a thermodynamically determined operating voltage. Commercial capacitors are usually given a voltage rating based on the operating life of the device. This, simply determined by the desired life of the product, is not a fixed value. It is perfectly possible to operate capacitors above their voltage rating, but only if we accept that this may have some effect on their operating life.
Consider a 2.7 V rated capacitor cell. If we were to operate it at 2.8 V, the energy density and the power density would increase proportionally by the ratio of voltages squared. Thus, (2.8/2.7)2 ª1.08 would amount to an ~8% increase in stored energy and an ~8% increase in power delivered. The price paid for increasing power and energy in this manner, however, is in the operating life, which for most of today's popular symmetric electrochemical capacitors would mean that the 0.1 V increase would reduce life two-fold. Thus while it is certainly possible to increase the voltage of commercially available cells by operating them above their rated value, we cannot escape the fact that the price for doing this is reduced life.
There are, however, other ways to increase the operating voltage of an electrochemical capacitor. One, given that side reactions are what really limits the life of most electrochemical capacitor cells, is to create a system with reduced impurities. Side reactions generally create gas, which swells the package and will ultimately cause it to rupture, bringing the life of the device to a quick end. While creating a device with higher purity materials is certainly a productive alternative, the manufacturing process also needs to employ the kind of packaging that prevents water, oxygen, or other impurities from entering it to initiate life-limiting side reactions. A cleaner, physically well-designed barrier enclosure can extend life so that the effects of higher operating voltages on device life can be ameliorated.
Another way would be to find a carbon/electrolyte system that would have increased stability at high voltages. The electrolyte/carbon is a system, so that simply changing just the electrolyte or just the carbon will not be as effective as determining how both components, operating together, could provide higher operating voltage. One way this is now being done is by using an electrolyte that is an ionic liquid rather than a solvent/solute solution, that is, an electrolyte that is all ions with no solvent. Ionic liquids are also called molten salts because they are 100% salts but generally still in a liquid state at room temperature. Without the solvent there will be one less constituent part of the device that needs to be stable at high voltages. The system, carbon/ionic liquid, will still need to have very high purities in order to prevent side reactions from limiting its potential operating voltage.
Some carbons are also more robust at high operating voltages than others. Generally these are carbons with a high concentration of basal planes, for instance. The basal plane is generally more stable than edge planes at high voltage, and this suggests that carbon nanotubes will ultimately be able to provide higher operating voltage because their surfaces are comprised generally of basal planes. In the literature we see reports of more stable behavior at higher operating voltages when this approach is taken. It means first changing the system by using an electrolyte that is all salt rather than the standard solvent/salt system electrolyte. It also means changing the carbon to one with a preponderance of basal planes, much like the surface of graphite, which is all basal planes.
Yet another approach to raising the voltage of an electrochemical capacitor is to change its design. Asymmetric electrochemical capacitors generally operate at higher voltages than is possible with cells of symmetric design. Consider, for instance, an aqueous electrolyte symmetric electrochemical capacitor like the NEC Supercapacitor. These generally operate at approximately 0.8 V per cell or less. The NiOOH/carbon asymmetric capacitors made by ESMA, still with an aqueous electrolyte, can operate at up to ~1.6 V per cell. That operating voltage depends upon the capacitance/asymmetry ratio, that is, the ratio of the capacitance of the two electrodes in that asymmetric capacitor. Comparing these two, 0.8 V to 1.6 V, shows us that with the latter there is two times higher voltage. Remembering that energy density and power density are both proportional to the voltage squared reveals that changing the design will give us a factor of four increase in energy density and power performance. Having changed the design to increase the operating voltage has not decreased power, as would happen if we simply increased Farads per gram, but it actually increases power by as much as a factor of 4.
A further possibility to consider is using an organic electrolyte symmetric capacitor. State-of-the-art devices operate at ~2.7 V per cell. There are asymmetric organic electrolyte cells that now operate at 3.8 V per cell, which causes the energy density almost to double because of the voltage squared behavior. Thus if we change the popular organic electrolyte devices to an asymmetric design, both the energy density and the power density double correspondingly.
One additional benefit to changing the device from symmetric to asymmetric design is that device capacitance for a given carbon will be exactly twice the value it would be in a symmetric device. This occurs because the "battery" electrode potential remains relatively unchanged during charge/discharge operation. Because it does not change, this means there is one-half the voltage change for a given change in charge; in other words, we have exactly doubled the capacitance of the carbon electrode in the device. So, the combined energy increase by going to the asymmetric design can be an 8-fold or even greater increase in energy density over using the same carbon and electrolyte in a symmetric design. This is the real reason for there presently being so much research effort devoted to asymmetric designs. They offer the possibility of increasing both the energy and power of the technology in a way that is easier than is really possible with any of the other approaches here mentioned.