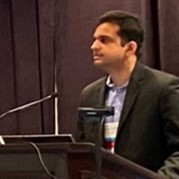 Growing concerns about the rapidly rising average global temperatures and the accompanying negative effects of climate change have urged drastic international action across all spheres of battery activity. Rohan Gokhale, applied technology manager- rechargeable battery materials at Umicore, explains what his company is doing about the issue.
Battery and EV advancement
The Intergovernmental Panel on Climate Change (IPCC) has set an aggressive target of achieving carbon neutrality by 2050 to limit temperature rise to 1.5 ⁰C (also the goal of the Paris agreement) and thereby avoid potentially disastrous effects on our planet. Transportation is the largest contributor to global greenhouse gas emission volumes accounting for ~30% of all emissions. To address this issue, electric mobility has emerged as a strong alternative in the last decade, not only as a cleaner, zero emission option, but also as simpler and more efficient technical solution.
This transition is enabled by technological advances in battery and EV development, and rapid decrease in lithium-ion battery pack costs ($/kWh). Government regulations are another factor driving this growth with many countries pledging to limit sale of internal combustion engines in the near future. In view of this, automotive companies have also committed themselves to completely shift to e-mobility. Consequently, the total lithium-ion battery demand is expected to cross 2,500GWh by 2030. This will naturally result in a proportional increase in the demand for battery components.
The tremendous growth in battery demand is mainly driven by large automotive players for EV applications or for grid-scale energy storage applications. This inherently requires material suppliers to have large installed capacity, experience in rapid scale-up, flexibility to adapt to emerging market conditions, and ability to invest heavily in new capacity and process innovations.
Positioning a materials supplier company to face the approaching tidal wave of battery demand is a unique challenge and opportunity and, in addition to new investments in Asia, Umicore has commissioned a new battery cathode manufacturing plant in Nysa, Poland, mainly to support the booming European EV market.
Raw battery materials
Another significant topic of attention amidst this huge growth in the battery industry is the sourcing of metal containing raw materials. There are valid concerns regarding the availability of metal ores, particularly nickel, cobalt and lithium, through mining resources.
In addition to availability and cost, there are also ethical concerns regarding sustainability of the materials. Battery manufacturers do not want materials that have been mined under questionable ethical conditions or have a large CO2 footprint during their processing.
The world's largest producer of cobalt is the Democratic Republic of the Congo (>65% of global production), and it will continue to be an important player in the future. Umicore created a Sustainable Cobalt Framework in 2004, validated by a third party as of 2015, associating zero risk with cobalt-containing products.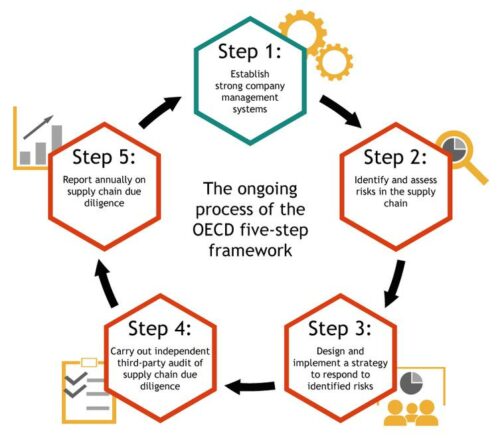 The Framework aims to assure that all upstream practices are inspired by OECD's Due Diligence Guidance five-steps process, that is: no child or forced labor, business ethics and compliance to law, focus environmental impact and occupational health & safety.
This is to ensure the traceability, detailed research and risk assessments of suppliers are carried out. These include plant visits, screening policies and procedures and, if needed, developing improvement programs to address issues.
Closed loop business
Going into the future, one of the most important priorities for Umicore is the closed-loop business model, which involves Recycling. Battery recycling is a highly discussed topic in recent days because of its enormous potential to reduce waste and decrease the dependence on an unstable supply chain.
Umicore's proprietary in-house recycling technology uses a combination of pyro and hydro processes to recover cobalt, nickel, copper and lithium from a variety of battery chemistries. This business, like others in the clean energy domain, is expected to grow rapidly in the near future.