Energy Storage technology consultant Anthony Price spent a few chilly days in Berlin to consider that it's not only the Euro that's in trouble but European ideas on incorporating energy storage into electricity grids are also in confusion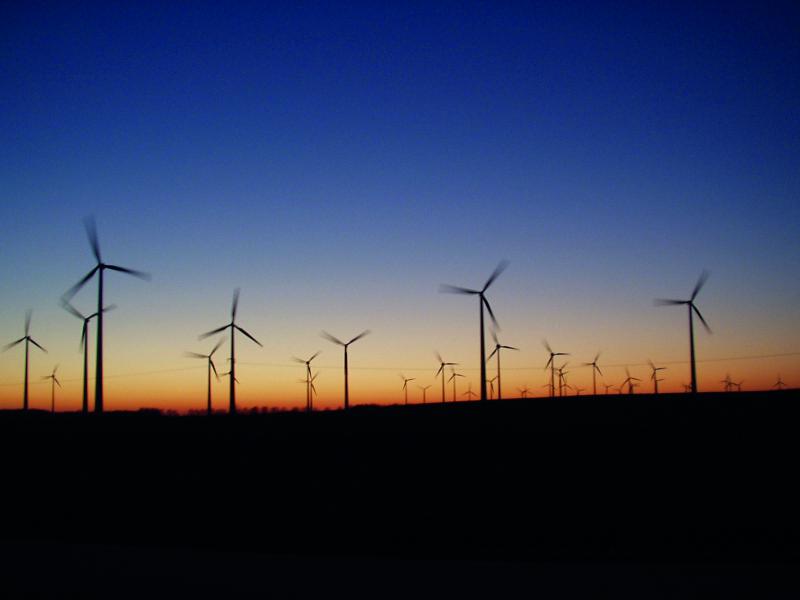 With a conference on energy storage nearly every month, it takes more than a snappy title to get 450 delegates together for a two-day meeting. The 5th International Renewable Energy Storage Conference in Berlin owes its success to good organisation by Eurosolar and the legacy of Hermann Scheer, the legendary German politician.
The conference opened with a memorial address for Hermann Scheer, who died in October. Consistent lobbying by him over the past decade has led to major shifts in the German attitude to energy and those effects are now percolating throughout Europe and further afield. Recognising the need for energy storage as the means to create an energy system based entirely on sustainable energy, Hermann Scheer provided the inspiration to create a series of conferences to address the issues of storage and renewables. Professor Dirk Uwe-Sauer of RWTH Aachen University chaired the conference and added his own insight into this topical mix.
With the Germans hosting the conference, it was natural that the market demand for storage in Germany should be addressed – the explanation is entirely logical – the now unstoppable rise of wind power and solar power in Germany is placing intolerable burdens on the management of the power networks and something has to be done. Uwe-Sauer showed how the variation between expected wind power, actual windpower and demand all varied and the consequential effect on the network. This is serious stuff, according to the German Ministry of the Environment, 10% of all energy in Germany now comes from renewables and 16% of electricity comes from renewables, so the issues for grid balancing are self evident.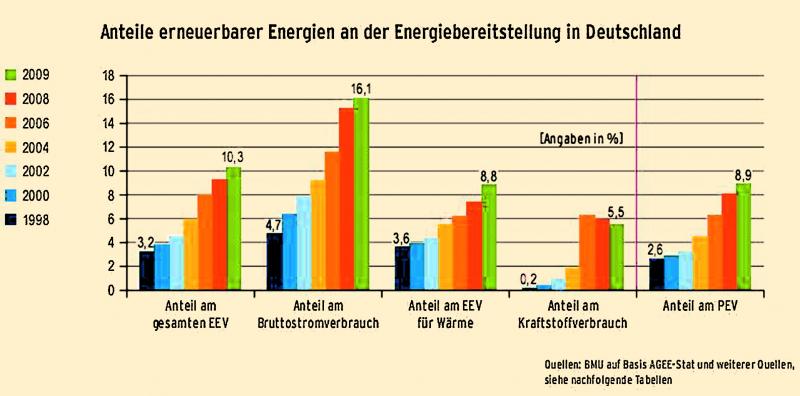 There were many comparisons made between the situation in the USA and in Europe. While the USA has begun to subsidise energy storage, such subsidies are rare in Europe. European delegates frequently pointed out that the use of storage to defer distribution upgrades was widespread in the USA, but was not relevant in Europe.
However a number of papers showed that the increase in solar PV in Germany, which is connected at small scale on individual houses, would cause substantial problems to maintaining the voltage of distribution lines. Community energy storage would be a viable means of controlling the voltage and reducing the need for network upgrades.
Martin Altrock, of the German law firm Becker, Buettner Held, explained why German residents were still flocking to install PV on their buildings to receive cash from the feed in tariffs. There are different feed in tariffs depending on where the PV panels were installed and this led to an increase in the number of devious individuals who were trying to convince the authorities to pay at the higher tariffs.
The German law governing PV and self consumption provided a means to use energy storage to increase revenues for householders, but the holy grail of low cost energy storage to make this truly competitive has not yet been reached.
One feature of this conference is that it is more than a single technology focus. Thermal storage gets as much attention as the usual suspects of batteries, flywheels and compressed air.
Germany is no stranger to thermal storage, for example a large scale interseasonal thermal store was commissioned in 1996 in Hamburg. Consisting of a 4500 m3 underground concrete tank of hot water, this store operated until last year to provide space heating and hot water to 124 houses using 2 MW of solar thermal panels. The system has been rebuilt in 2010 and will continue to provide thermal storage for the local residents.
While nothing to do with the classical uses of electricity storage, this, and other examples of thermal storage shows that the driving issue is energy, not necessarily electricity. As thermal storage is relatively low cost, conventional developers of electricity storage need to look to the emerging competition if they are not to be left behind. The area is technically fascinating, with studies into pipework configurations of series and parallel arrangements being undertaken at Stuttgart university in collaboration with Consolar Solare Energiesystem, and work in Belgium on aquifer and borehole thermal energy storage.
Herbert Zondag of the Energy Research Centre of the Netherlands had calculated that interseasonal thermal storage was possible. With a modest investment of only €10 200, a householder could install a suitable system that would make it comparable to the cost of heating the house with gas or oil over an equivalent 30 year period. Other research groups from Universities in Nevada, Stuttgart, Warwick, Tongjii (Shanghai) and Munster as well as various industrial groups demonstrate the significant interest in this area.
There was plenty of storage technology to be presented and discussed. Bill Gray of Velkess described his low cost flexible flywheel system, feeling the need to quote low storage costs of $35/kWh. Once one author quotes a figure, there is an implied competition for all developers to try and announce ever lower figures, until eventually someone who actually supplies commercial products announces that if you want to know the price, you need to ask for a formal quotation to supply.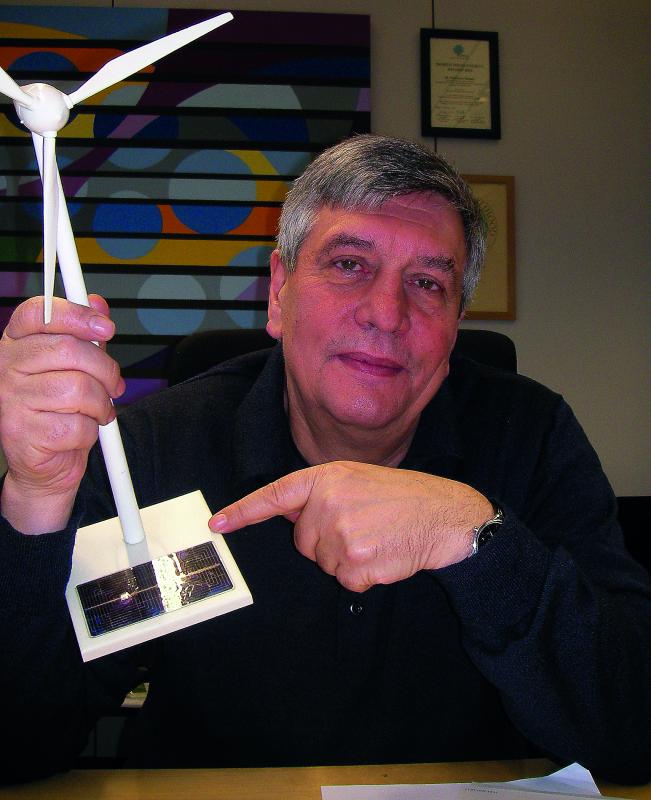 This was the response from Kenji Tanaka of NGK, who reviewed NGK's progress in supplying an extensive NAS battery system for a smart grid in the UAE as well as installations in the French overseas islands. Andrew Kwon of Samsung SDI returned to being bullish about the relatively high cost of the lithium system, and was quite happy to be quoted on a cost of $3600/kWh for their lithium system.
The attractive feature of Samsung's battery system was the relatively low power cost. Samsung was now packaging their lithium batteries together with the power conversion system and battery management in shipping containers. The electrical world will soon be covered in shipping containers, filled with MW of battery systems and power conversion systems as all the established manufacturers see factory assembly as the winning direction.
Flow batteries are clearly on the agenda for renewable energy storage, with a presentation from Hugh Sharman of Prudent Energy describing recent progress and aiming to supply vanadium flow batteries into the rapidly growing market for PV and storage systems in Germany. Professor Huamin Zhang, from the Dalian Institute in China, continues to ooze enthusiasm for their version of the vanadium flow battery, and had an impressive collection of photographs and statistics to show off their progress in scale up of module size to 260 kW. Claiming a current density of 80mA/cm2, he declared a target of 120mA/cm2, which would give a strong competitive advantage.
Cellstrom, the Austrian developer of vanadium flow batteries, simply provided a working example of their installation during the end-of-conference tour. Enough said. Along with NGK's NAS battery system on display at Younicos's offices and laboratories in the Adlershof in East Berlin, it is plain that working systems tell their own tale (BEST magazine reported on a similar visit last year).
While other battery systems were discussed and debated, more extravagant proposals were given an extensive airing in front of an inquisitive and sometimes unforgiving audience. The Dutch have recently developed some strange attitudes towards energy storage.
One proposal to develop an energy island, consisting of an offshore reef, excavated to a huge depth to provide oceanic pumped hydro storage has been floated over a number of years, possibly as a ruse to give commercial artists scope to practise their graphic skills. Bert Kersten of the Province of Limburg (that's the hilly part of the southern Netherlands) presented another extreme proposal of the depths that some people will go to in order to develop energy storage.
The basic concept is to hollow-out a cavity 1400 metres deep and capable of holding 2.5 million cubic metres of water. Link this to a new lake of 30 hectares at ground level and there is pumped hydro in one of the flattest countries in Europe. With a nameplate capacity of 1400 MW and a potential storage capacity of 8 GWh, at an instant the Dutch have solved their problems of balancing wind variation and having sufficient reserve capacity to operate their grid if international links are not available.
The project would cost a mere € 1.8 billion and bring in an income of 200 M € per annum. The presentation included a lengthy movie about the engineering of the scheme, which tended to limit the incisive questioning about the true economics of the project and the impact of a 1400 MW storage plant on the trading market for energy and reserves in the Netherlands.
Disbelief about underground pumped hydro was increased when Detlef Schulz of the University of the Armed Forces in Hamburg presented a related concept based on pumped storage in former open-cast coal mines. Pumped hydro has one of the lowest costs for energy storage of any technology, simply because of the economies of scale, long operating life and reasonably modest operating costs- so it is not surprising that these techniques continue to attract attention in a wide range of countries.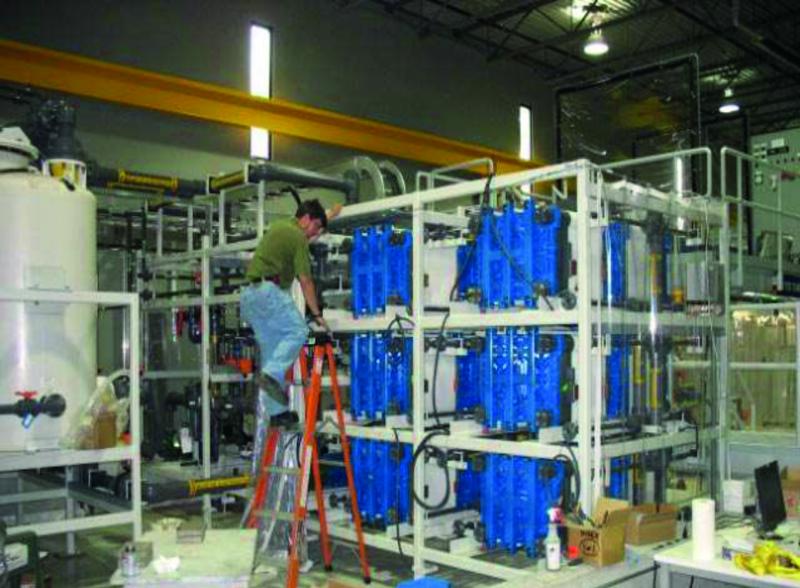 Not to be left out, Sverker Lindbo, of Mariestads Kraftwerks in Sweden, gave a convincing argument as to why two lakes in Sweden, Lake Vanern and Lake Vattern should be connected to form a 50 GW – yes that is 50,000 MW – pumped hydro system. Correctly, he highlighted the technical, ecological and economic difficulties that the project would have to overcome.
Commercially, the plant would tend to become the purchaser of power of last resort, meaning that when Europe is producing so much renewable power that we may not be able to use it all as it is produced, we can send it to a lake in Sweden where it will be kept for us to use at a later date. Given the size of the proposed plant, it would be valid for short term as well as long term storage at the same time.
Most conferences on storage include a usual sample of papers and presentations on the challenges and opportunities presented by integration of electric vehicles into the grid.
Hydrogen storage is also usually present as it is a simple and popular concept that seems to fit well with people's vision of how power systems should operate in the future. Hydrogen has the potential to offer both small and large-scale storage, but the conference discussion seemed convinced by the argument that it remains a hope only for longer-term storage, or to balance over production from renewables.
Compressed air energy storage is still at the discussion stage, Germany, operator of one half of the world's fleet of two large scale CAES plants, seems intent on not rushing to beat the USA to build the next large CAES plant. There is no uniformity of opinion as to whether the next CAES plant will be an isothermal or adiabatic system, but GE and RWE are investigating adiabatic CAES as their preferred option. This combines thermal energy storage within the CAES plant, making it possible to increase the energy storage efficiency up to about 70%, without the need to use fuel in the energy recovery phase. As far as RWE is concerned, large-scale storage is going to be a necessary component of the future German grid, the questions are simply when and who pays for it.
This conference series was set up with the aim of helping the planet, and the theme of supporting the developed world was addressed nicely by a session on energy storage systems for off-grid power supplies. Leading the charge in this session, Andre Moeller of the German Technical Co-operation in Eschborn spoke about a number of decentralised energy storage projects currently being undertaken in Afghanistan.
Having spent €7 million, with over half of this going on purchase of capital items, they have delivered a number of small hydro plants and are starting on the process to install PV / storage hybrid systems. This will need another €19 million, of which most goes into the training and support for the local population so that they can use the equipment and maintain it safely and efficiently.
Although Afghanistan has a huge hydro resource, it is unlikely that this will be used because of the problems in building a national transmission infrastructure, so bringing power to the population by using distributed, remote grids seems to be an efficient and expedient solution. No fancy advanced batteries here – it will be simple VRLA batteries. When we hear so much bad news about a country, it is good to hear about the positive change and benefits that can accrue from the industry.
Achim Schreider of Lahmayer International further developed this theme by explaining how a large but isolated grid in an un-named West African country, serving a town of 200,000 and its associated rural hinterland, could be expanded and integrated with solar PV. Lahmeyer assessed storage including flywheels, dump loads for ice production and NAS batteries. By including storage and PV, it can be shown that there are reductions in running costs; the cost benefit ratio is still below 1, indicating that in this location, storage was unlikely to be built. Lahmeyer had also conducted a study for Cyprus, but again basing their battery costs on the NAS battery, were unable to show a positive payback for a storage/generation system.
The conference organisers had included a session on economic aspects. With about 500 delegates at the whole conference, it was not surprising that a large number tried to squeeze into a small room to hear the parallel session discuss the commercial and regulatory issues of storage. The debate was vigorous, stoked in part by some of the introductory papers which set the scene for the growing requirement for large-scale energy storage necessary if first Germany, and then the EU were to stand any chance of meeting their environmental targets.
Fundamental to the issue is Norway, whose hydro plants are often considered by many to be the "battery" of Europe. While it might be a cheap battery, the new interconnectors required will not be cheap, and many delegates asked why Norway would willingly sacrifice their own low-cost electricity in order to subsidise low-cost energy elsewhere in Europe.
The panel session from the previous day re-iterated the standard themes for storage conferences that power systems needed more storage to avoid spilling renewable energy, Europe was unlike America in that distribution upgrades as a means of introducing storage were not generally needed and the market for ancillary services is not as open as it is in some states in the USA.
Patrick Hochloff of Fraunhofer IWES opened the debate by discussing how a storage operator could make money by providing balancing services to avoid wind forecasting errors. Sadly for storage operators, it seemed that at present the forecast errors are still not large enough to present a viable case for installing storage. Offering some hope for the future, Hochloff warned that with increased wind, there would be an increase in forecast error, and with an expected rise in balancing energy costs, things could only get better for storage.
Frontier Economics had been engaged by the European Joint Energy Research Centre to report on a project to value storage in the context of possible wind curtailment in Europe. Rodica Losiel of the JRC explained the background and how it linked to the SET plan (the Strategic Energy Plan) of the EU, which has been looking for several years into the commercial acceptability of storage.
In common with many other studies of this type, the research concluded that that storage will only be viable if there is a new design for electricity markets and that ancillary services payments become more transparent. Nevertheless, this has provided an opportunity to build consensus in the community that some form of change to the electricity markets in Europe is necessary if storage is ever to become widely accepted.
There is no doubt that in the five years of this conference series, interest in storage in Europe has grown considerably. Some of this has been translated into projects, mostly small-scale. A lot more interest remains under the surface, waiting not for the technology, but for the right market conditions.
Two things need to come into line: the selling price of storage devices must decrease and/or the buying price of ancillary services must increase. Some of this is going to happen anyway when more and more wind, PV and nuclear capacity comes onto the network. The green political agenda will ensure that happens.
Gaining transparency for an effective ancillary services market, will be much harder. An established price for carbon might help, as would a payment for new capacity. But don't hold your breath. IRES 6 is planned for November 2011 and there is still much more of this to be debated before now and then.