Laryngitis and decongestant tablets transformed some 'second time around' presentations into a disturbing two days in Berlin for a writer suffering from information overload.
You're lying if you tell me you don't do it. You know what I mean. You're sitting there in that warm somnambulistic atmosphere of a conference venue, you've had a nice lunch and someone's gently droning on about some worthy topic and you're gone – out of it.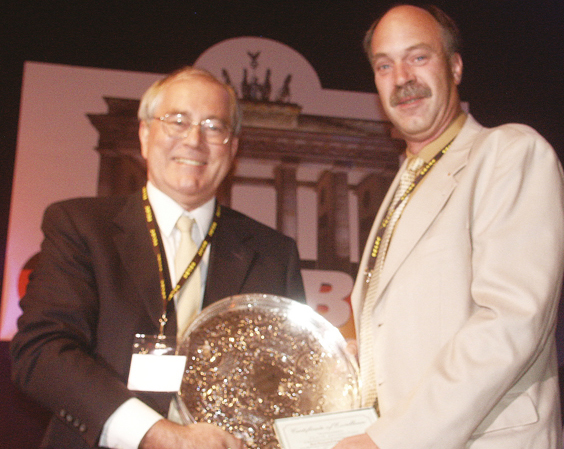 A neighbour gently reminds you that it's impolite to snore through someone else's presentation and you're awake again. Well, you're not supposed to operate machinery when you take certain decongestant medication. Probably conferences should be avoided too. Over the years I've seen plenty of jet-lagged delegates nod off, eased into sleep while entertained by PowerPoint.
This time it happened to me – but it was worse. I experienced real déjà vu, because when I awoke I was hearing a presentation I'd heard nearly a year before – and to make matters worse, a key slide had not changed since the last time I'd heard it!
So when it came to questions, I just had to raise the point. "Didn't you say all of this in Bangkok?" And the presenter (who shall be nameless) admitted that, yes, this was the case.
9ELBC had to be the slickest, best-attended meeting of its kind ever – but even the Lead Development Association cannot hide the fact that R&D in lead acid is diminishing fast, and too few players are implementing some of the good stuff that's come out of the R&D that's already been done. So what we're left with is a dish of reheated offerings from some of the more specialist meetings of the year – the ALABC's own gathering, Menachem Anderman's meeting in June and one or two others. Maybe that's being a little unfair to both the LDA and the 500-plus delegates who attended the meeting and who aren't in the fortunate (or unfortunate) position of having attended more technical events this year than I care to remember. But there really was little here that was truly fresh, and that's worrying. Especially when there are parallel sessions.
Where's the excitement gone in lead acid? Well, it seemed to be in the area of developing new batteries for the automotive market to take into account the supposed changes set to take place over the next few years – the move to a spectrum of hybrid automobiles, all making more demands on the battery than we've seen to date. And more than a day and a half of the programme was devoted to this.
But hang on a moment. We exploded the big myth of 42 volts nearly a year ago and, thanks to Menachem Anderman's highly focused meeting in LA, in June. You'd have to be blind not to see that lead acid technology is virtually out of the race for the expanding selection of hybrid vehicles coming out of the Toyota and Ford stables over the next year or so. Well, that's not entirely true. Peugeot PSA is about to announce the launch (delayed from two years ago) of a very mild hybrid offering stop-go capability using a variant of Exide's Orbitel battery. And there were other casualties from that time, such as Siemens, all geared up with integrated starter generators, and others in the battery industry's ranks with a family of technologies no one seems to want.
You have to hand it to Menachem. As 42 volts was going 't*ts up', he already had the beginnings of the next multi-client study in hand. He lost no time in doing the necessary legwork around the industry this year to find out if supercapacitors – the pricey-but-promising technology coupled with lead acid – could offer the hybrid vehicle solution for all the reasons we've outlined before: they're good at storing energy repetitively, and so useful for capturing the energy from regenerative braking. They do not store much in terms of power, but then lead acid batteries can do that.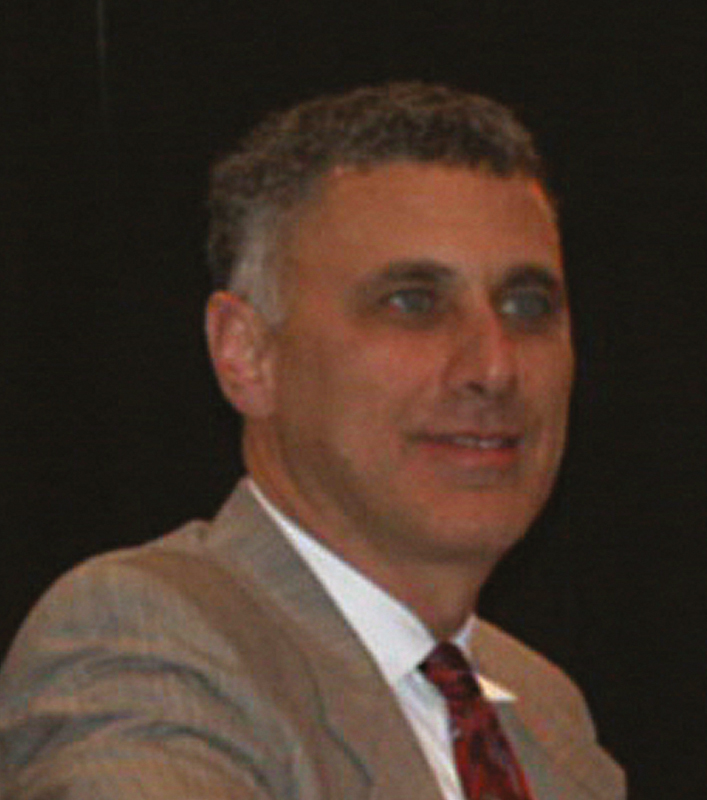 And that's why, time and time again, engineers come back to these devices (see the report in BEST issue 2 p59). And Dr Anderman lost no time at all in his 20-minute slot to whet the appetites of the 9ELBC audience to buy his next report. Because he's not just looking at technical feasibility – he's looking at potential profitability. Can we get the price of the devices down low enough to marry them with VRLA and produce a hybrid car that does not lose its manufacturer money?
The portents don't look good financially. We all know that prices fall when markets expand, but it's all rather chicken and egg. So Anderman gave an example in his talk about the cost of a supercap in an existing vehicle product – which, surprise surprise, is the Toyota Prius: a small 1.2Wh supercap used in the braking system as a failsafe device.
Toyota is paying an extremely expensive US$80 and it's buying them in large numbers. What's not clear is whether this price reflects the system criticality of the device or the true manufacturing cost. Or perhaps Toyota isn't as good a negotiator as one would think?
But convert this number into cents per farad and you're paying as high as four to six cents – 2,000 times the cost of today's SLI product! The cost drivers are the fine activated carbons, around US$50/kg, and electrolytes at US$10–30/kg. Get those costs down for supercaps – the pure double-layer devices – and you could be onto something.
The pseudo capacitors – the carbon metal oxides which have faradaic properties and make them more like batteries – are another kettle of fish entirely.
I got the impression that Dr Anderman was suggesting staying clear of them. They're temperature-dependent and still more expensive for now than carbon-carbon devices. And the key manufacturers come from the lithium industry anyway, which may well have got its act together in reducing the costs of high power lithium for automotive use ahead of cost reductions in supercapacitors.
Looking back to my notes from the Washington Supercap meeting of nearly 15 months ago, maybe Dr Anderman is wrong. There are markets for small supercaps in their millions – or so I was informed: anywhere where applications require peak currents (wifi cards, GSM devices, even digital cameras). And one thing is clear: consumer electronics are getting smaller and smaller, leaving less room for batteries. If a supercap can iron out the load issues in a small piece of consumer electronics, who knows how low the price could go?
But Dr Anderman provides food for thought, which is a lot better than leftover food you've already thought about and refused to eat.
It's a standing joke that some of the worst food in the world is British, and Britain's car industry – what's left of it – isn't far behind.
The last 'mass producer' of cars made by a UK-owned firm is Rover, and it was quite a surprise to learn that even this company is 'playing around' with hybrids. I say playing advisedly – no way could you call these efforts serious in the way that Toyota, Honda or even Ford and GM have attempted and delivered on.
The company commissioned the UK's Motor Industry Research Association (MIRA) to transform a low-cost mid-engined two-seater sports car, the MG F, into a hybrid electric. Consumer research carried out in Britain concluded that hybrids are 'worthy but dull' so, in order to make them more saleable, adding an electric motor must make the driving more 'fun'.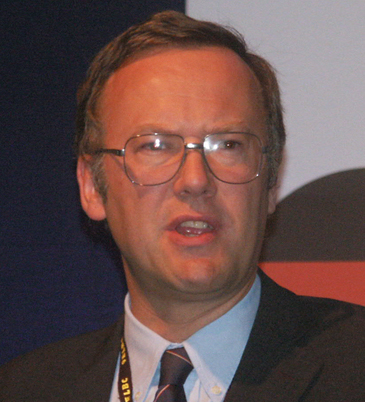 I wonder how that can now be achieved in the UK with our overcrowded roads, speed cameras and endless delays due to road works – but we digress. It fell to Derek Charters of MIRA to make the presentation and, as the slides went by, I sank into a mood of despair. Was this a serious engineering project or just a tarted-up scrapheap challenge of a contender for the UK Government-backed low-carbon fuel project?
"I chose lead acid batteries because I worked with them before and they're readily available," chortled Charters, as if he was answering panel questions in a high school science project.
The batteries chosen were Hawker SBS with a 30 kW brushed electric motor added to the power train, but now you'll see what I mean by 'not serious' when you learn the DC bus voltage chosen was 72 volts – and we're not talking about a stop-go vehicle here.
A full literature search would have told the development team that even a mild hybrid needs a high voltage system to get maximum benefit from the electrical side – indeed it might have told them about the ALABC work with lead acid batteries, and how the lead acid industry had worked with a proven car design and how there was an awful lot of work to do in monitoring and controlling the batteries before you got a viable vehicle that you could put into production.
And while this MG hybrid works (without cell equalisation!), it's not going into production. The SBS cell reputation is safe!
MIRA has even more grandiose ideas, wanting to run with hybrid electrics before it can even walk. "Let's go for an HEV that can run for 800 seconds on pure electric drive only. We still don't want equalisation, the whole battery pack must weight around 40kg, and at the price of lead acid," says Charters. Well, we can all dream – or we can all look terribly stupid. The more you know about batteries, the more you begin to realise how the Japanese have worked, whittling down from a dream solution to something which is achievable and which gives them a learning experience upon which to draw.
A much more elegant salvage from the wreckage of 42 volts came from Rainer Knorr of Siemens and Maria Louisa Soria of Exide in Spain – just two of the representative partners of an EU funded programme with the unlikely acronym of supercar – but try searching for 'supercar' and '5th European framework' in Google!
Siemens was all geared up to deliver an integrated starter generator for lead acid powered 42 volt systems; Exide too hoped to get a new market for its spiral wound design. So if the market's not ready, let's get a little extra help from the European Union taxpayer.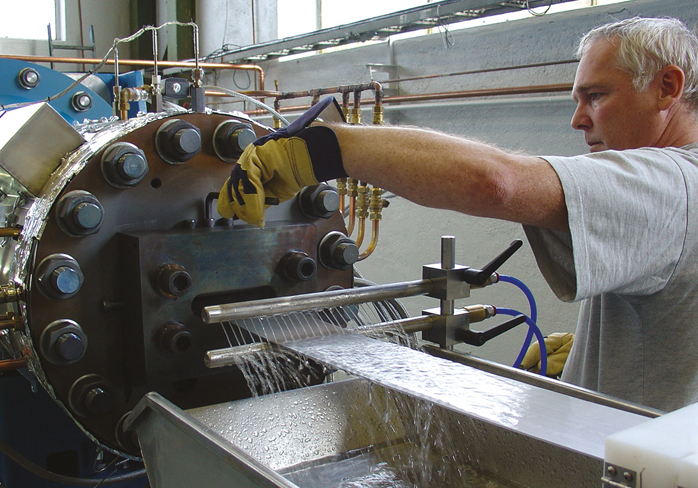 In this programme the lead acid battery is augmented by a double-layer capacitor, because lead acid batteries are poor at accepting the power from regenerative braking.
Exide's contribution – adding graphite to the negative plate mix of the battery – improved its charge acceptance considerably, and the modified Orbitel battery could achieve 120,000 cycles or more.
This programme and Isolab – the continuation of the work from the Advanced Lead Acid Battery Consortium's Rholab programme for a 42 volt system – appear to be the only concrete developments in getting lead acid technology into advanced automotive systems.
Other presentations seemed to hover around issues which needed to be solved. Meisner of JCI, Eckhard Karden of Ford and even Heinz Wenzel (see BEST winter 2004) were all hung up on how we need to accurately determine how long a lead acid battery will last, depending on the duties (and environmental conditions) that are thrust upon it. All, I think, are bogged down with non-standard terminology. I just have this ever-so-worrying feeling that lead acid is on the substitute's bench, but no one will ask it to play.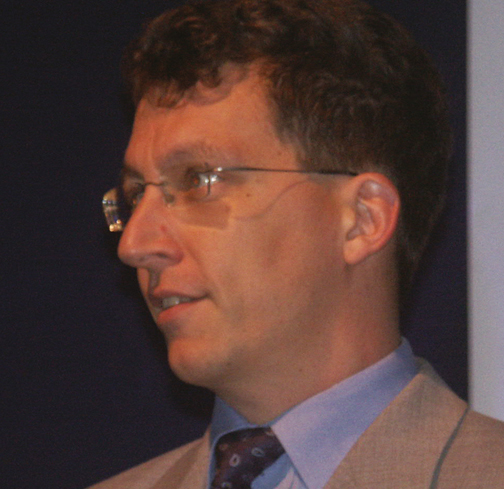 No one was showing anything like a complete system (because it has to be so completely integrated with the vehicle electrics). Furukawa was happy once again to present details of its F guard system – the integrated conductance-based state-of-health system, incorporated into the lid of an SLI battery, but this is hardly new: it's at least three years old.
And according to Ryotomo Shirakawa of the company, it's not selling too well. It makes the SLI twice as expensive and you have to lift the hood (bonnet) and push a button to find out if your battery's OK. Furukawa is working on a wireless version to communicate with the dashboard, but I suspect the Koreans will produce the definitive version – a state-of-health function that will communicate with your mobile phone and order a visit from the auto breakdown service.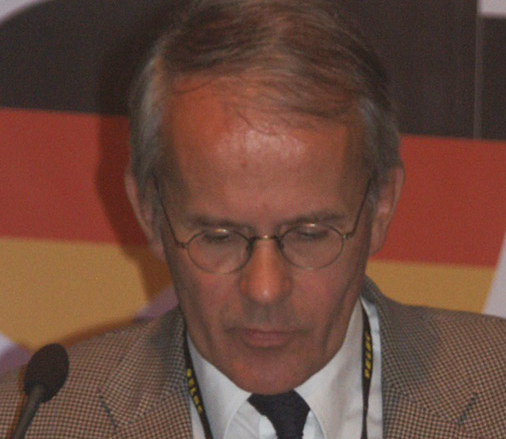 Nothing new either from Lan Lam of CSIRO – another presentation of the high frequency pulse technology superimposed on the charging current which gets rid of the sulphation on the surface of the negative plate of the lead acid battery. But we've heard it before. And nothing new from David Prengeman; follow his alloy recipes and you'll make better batteries, but how many of you are doing so?
And when new technologies become available, who runs with them? I first came across Hans Warlimont at the now dead Long Beach battery meeting over four years ago when he first presented his concept for thin electroformed grids. He has much more in terms of results now than when I first wrote up his work in Batteries International. Perhaps the circulation was even worse than I thought.
Some new things were on offer in the infamous suppliers' shop window. The extruder-based lead strip system from Tek Cominco, the imminent appearance of which has been a subject of teasing between me and the company, finally saw the light of day.
You may remember that the company had hoped to develop a system from an extruder designed for the electric cable industry, but it didn't live up to its initial promise. The new system, known as CRX (continuous rotary extrusion) can produce ultra-thin grids with complicated design. Doug Clarke, who presented the product, estimated that with potential savings of up to 10gm of lead per grid the average European user could get his investment back in a year (based on producing 160,000 plates per shift on a three-shift basis, using a Pb0.09Ca negative grid alloy costing e800/tonne).
And yes, the price of lead could go much higher, according to Neil Hawkes who gave the best presentation I'd seen all year on where the market was going. In one word, the problem is China. The country is producing more and more batteries and having to import lead concentrates, creating shortages elsewhere. Even without the speculator effect, the situation is going to get worse as China's infrastructure grows and its demand for batteries for its own use grows accordingly. Lead producers are going to do well, as are industrial battery makers, according to Bob Cullen as he repeated his predictions for battery industry growth. With the market having lost US$605 million worth of orders in the bad years of 2001/02, it should grow again back up to a not insubstantial US$3.79 billion worth this year and reach US$4 billion in 2006.
So was it a good meeting? Yes, because anyone who was anyone in Europe and beyond attended. Was it a good technical conference? Well, if it was meant to re-reinforce what's already known, then maybe. And could we walk away with a feeling that lead acid has a great future in advanced automotive applications? I've been honest. Now let me know what you think.