The international flow battery industry is maturing, as evidenced by the large number of technical papers presented to delegates at this year's International Flow Battery Forum (IFBF). Andrew Draper reports from the event, which drew record numbers of participants.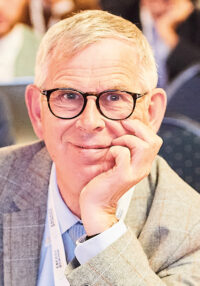 Opening the 3-day conference in Prague, Czech Republic, in June, IFBF Secretary Anthony Price said in 2016 there was not much interest in flow batteries: "In 2016, we were struggling to get anyone to commit to buying a flow battery. People were asking 'why would we do that?'"
Then renewables happened, feed-in tariffs were removed and flow batteries had to stand on their own two feet… Interest went from zero to you just can't get enough of them."
In a paper on flow battery targets, conference co-host Flow Batteries Europe (of which Price is Secretary General) reported that 8 GW of flow batteries are projected to be installed globally by 2030 without additional policy support.
But announcements by a few known vendors alone simultaneously indicate that 2.5 GW of flow batteries can already be installed by 2027. This means that global flow battery capacity has the potential to be much higher by 2030, especially with further support from policymakers. Its goal is to achieve 20 GW and 200 GWh of flow batteries globally by 2030.
South Korea encouraging non-lithium energy storage
Introducing the conference papers, Price said the government of South Korea, for example, is encouraging investment in non-lithium energy storage, partly in recognition of the limitations of some energy storage types. "This is an encouraging investment in the manufacture of flow batteries and has resulted in the construction of a new flow battery factory," he said.
Jeehyang Huh, director and head of R&D at flow battery company H2 in South Korea, told the conference that despite the installation of 10 GWh of ESS in her country, the industry has faced major setbacks due to a spate of fires in lithium-ion battery ESS. This has led to stagnation and the government has been phasing out support programmes since 2020.
"The market is struggling now but we expect a rebound," she told the conference. The industry is expecting an increase of more than 20% by 2030 and over 30% by 2036.
The government has been formulating an energy storage strategy that switches focus to technologies such as vanadium flow and sodium-sulfur batteries. The plan is to require 26 GW of ESS by 2036 at a projected cost of up to ₩45 trillion ($35 billion), she said.
A contracting market for BESS will be introduced. H2 responded in May 2023 to the developing market by opening a vanadium flow battery factory, the country's first. Annual capacity is some 300 MWh.
Technical women stood out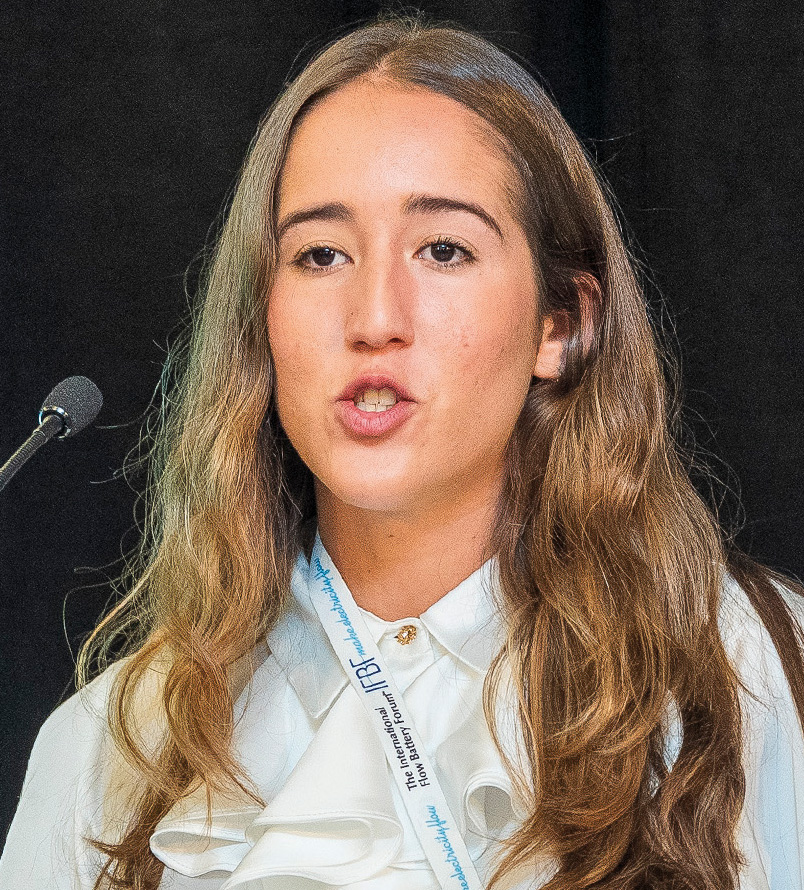 IFBF covered a wide range of technical papers covering the technology and operations. One session, on operational projects and the latest research, stood out. Five of the six presenters were women and several of them PhD students, which tells a possible story of openness and academic interest in an industry with a future.
Sara Noriega Oreiro, of Visblue at Aarhus University in Denmark, gave a paper comparing operational performance against market requirement of a vanadium flow battery. Monja Schilling of Karlsruhe Institute of Technology, discussed carbon cloth electrodes, and Nataliya Roznyatovskaya, scientist at Fraunhofer ICT, also Germany, presented an evaluation of electrolytes for all-vanadium redox flow batteries (thermal and chemical stability).
Technical inconsistencies
Yifeng Li of Voith reported to the conference on a study carried out with colleagues, in which technical inconsistencies in performance and reliability were apparent. He said it is important to improve the competitiveness for flow batteries and to close the gap between lithium and flow batteries in system efficiency and cost, not least in 4–6 hours' duration. Li said the industry had to work together on this.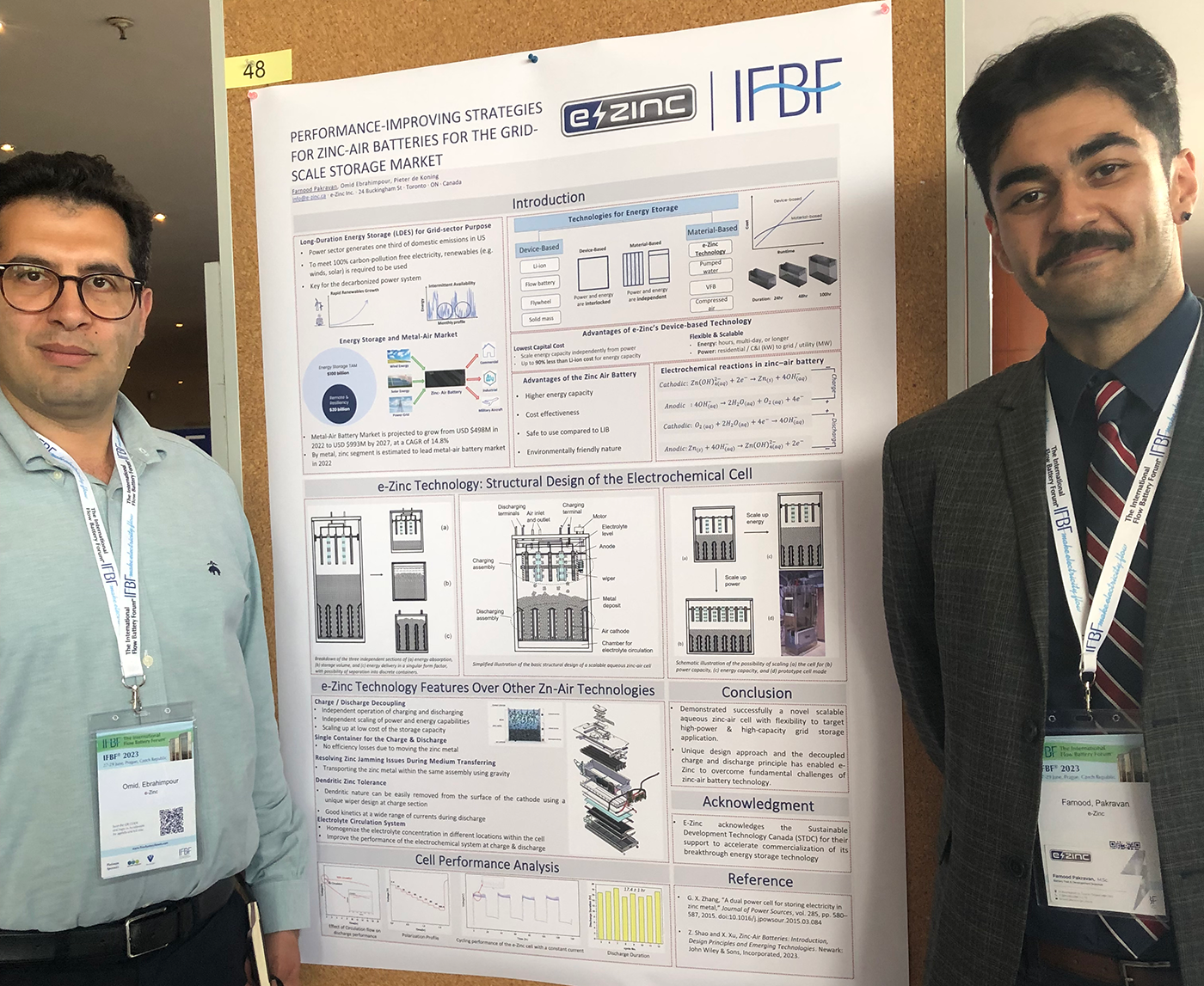 The study compared the performance of four different commercial stacks, focussing on stack efficiencies, electrical resistance/impedance and hydraulic resistance. All stacks showed efficiency above 83% at two thirds of nominal power, he said. One went as high as 88%. But efficiency varied widely by supplier. "This has a huge impact on the business viability for flow batteries when competing with other technologies… With a good performing stack and optimised battery management system, we believe that reaching above 80% round trip efficiency on the AC‑AC level in a high voltage string is possible, which brings us closer to the performance of a lithium-ion battery."
Petr Mazúr of the University of Chemistry and Technology Prague, shared insight to his team's work on a zinc-air flow battery. It is a low cost, non-toxic and non-explosive alternative to the more mature vanadium-based system, he said. To fully exploit the chemistry's potential, improvements in efficiency and durability are needed, he said.
CEO panel
The session brought the chief executives of three major flow battery companies onto the stage to talk about their companies' progress. Toshikazu Shibata, manager (not CEO) of Sumitomo Electric Industries, Japan, said long-life cell stacks and non-degrading electrolyte meant long-duration flow batteries are cost competitive. "The longer the duration, the more competitive they are," he said. In terms of cost, they beat lithium-ion after 5–8 hours' duration.
Sumitomo has reused electrolyte in different equipment and has experience of operating it for long periods, he said. This circularity is one way of bringing down the cost of electrolyte. Localising its production close to where it will be used is another.
Shibata gave examples of battery projects, including a modular 1 MW x 8-hour system for a local power producer and supplier in Japan. It is the country's first flow battery long-duration energy storage (LDES) system there and is due to start operations next April.
Alexander Schönfeldt, CEO of Austrian company Cellcube, said his company had put more than 17 MWh into operation in the last year from the US to Brazil, the Philippines, South Africa and Austria. Global supply chains remain a challenge and customers and EPCs face challenges with site requirements, he said.
His company is attempting to promote uniform standards and not promote itself as more special than others. "We have to meet standard requirements," he said. "That's what we as an industry have to consider – how to help each other meet these requirements." (Full interview on page 38)
Larry Zulch, CEO of Invinity, said his company has the largest fleet of batteries ever deployed, with over 275 in operation – 70 projects in 15 countries and 54 MWh deployed or contracted. He said it has over 2000 MWh in its sales pipeline.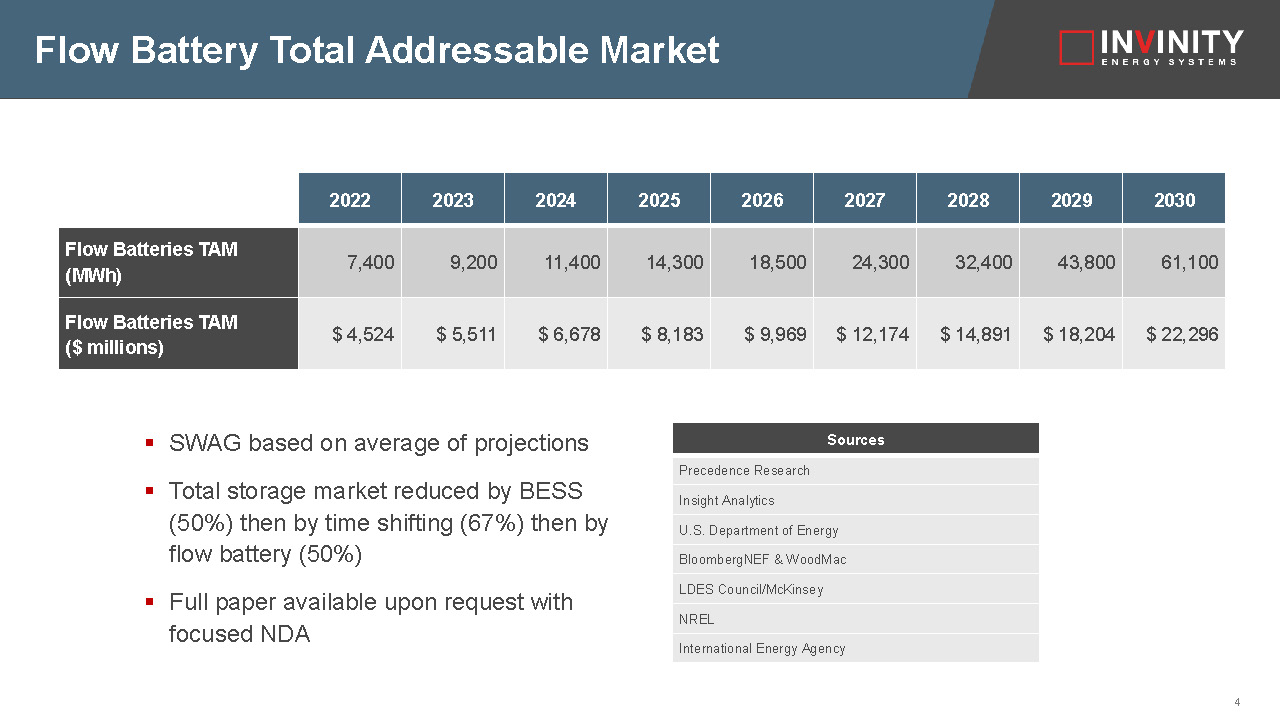 Defining the size of the market
Invinity Energy Systems presented a paper which attempted to determine the size of the global market for LDES. It said there is no broad consensus beyond "very large and growing".
The US Department of Energy published a paper in early 2023 (Pathways to Commercial Liftoff) that was the first comprehensive attempt by a national regulator to define both LDES and its potential to accelerate a future low carbon grid, Invinity said. It suggested short duration will be dominated by lithium-ion batteries and seasonal storage by fuel-based technologies such as hydrogen.
But it did not describe the energy delivered by each storage category, Invinity said. "This is crucial to assess future market size. Electricity markets are primarily structured around energy, not capacity." The DOE did state that the average for inter-day LDES to be dispatched was 12 hours in 2040.
There are dramatic differences between the storage categories, Invinity said, noting the DOE report did not provide direct figures. But assuming one and a half daily cycles for short duration, daily cycling for inter-day LDES and weekly cycling for weekly LDES, multiply that dispatch frequency by the installed number of GWh and we can derive the total TWh of energy expected to be delivered annually. That equates to 65% in inter-day LDES, 28% by weekly LDES and 7% by short duration, it said.
"This is the critical conclusion," it said. "Inter-day storage will deliver by far the most value, and therefore presents the largest commercial opportunity for the technology developers and asset operators of our future net zero infrastructure."
Zulch unveiled the first image of its next-generation product at IFBF 2023. It is code-named Mistral. Details are under wraps but the company claims it will be some 60% more energy dense than the current battery line-up, significantly more efficient and have a levelised cost of energy of $0.06–7 per KWh. It will start shipping from 2024.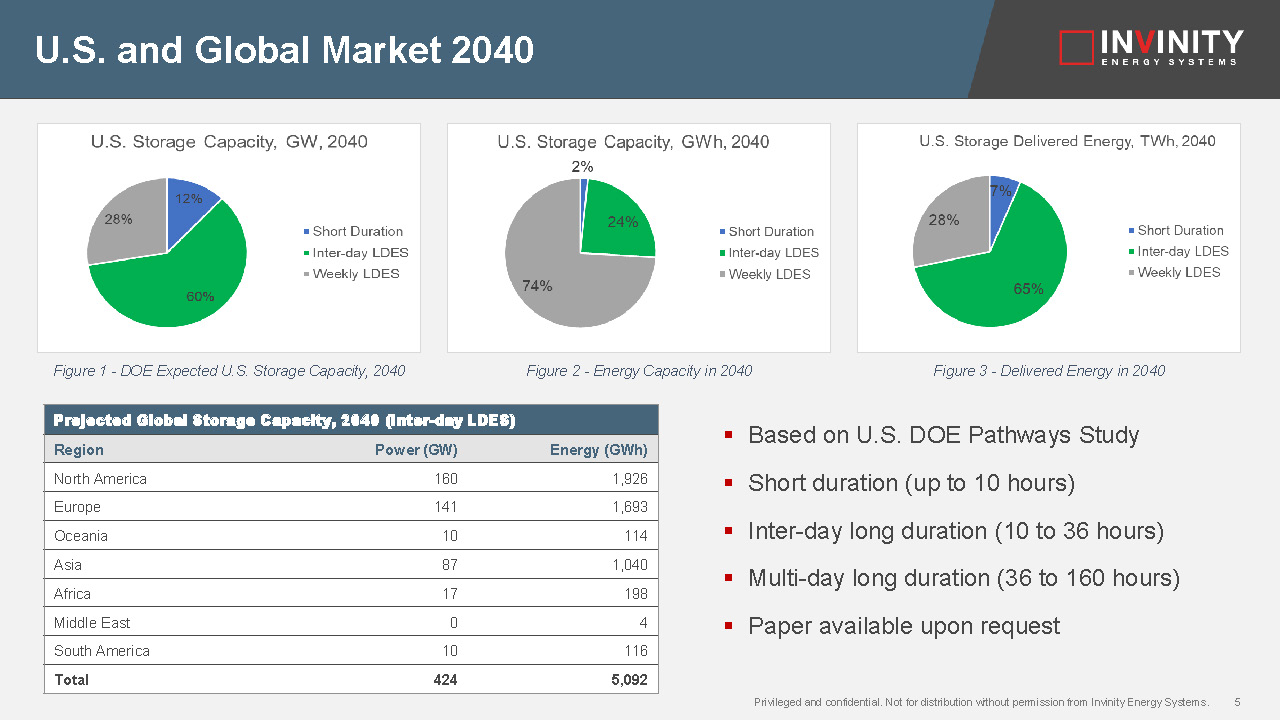 Business opportunities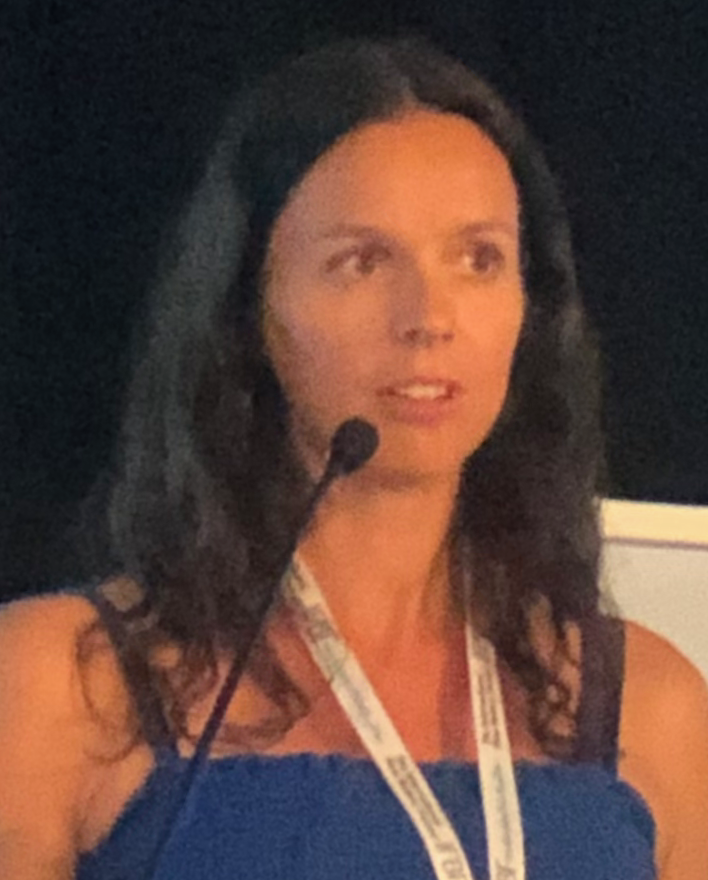 On the third day, a session was held outlining some business opportunities for flow batteries. This covered a waste-to-energy plant, storing excess solar energy on farms in Norway (lots of daylight in the summer), a wastewater plant in Scotland, a desert in Saudi Arabia (very hot), microgrid on a refinery in Singapore, a hydrogen pipeline infrastructure, and marine applications.
Ellen Loxley-Slåttsveen of start-up company Bryte Batteries told a session on industrial success of her company's achievements in two battery projects in Norway. One is at an agricultural school, the other with a property management company called R Ellsberg Property Mgt, and Norway's first flow battery installation. Bryte now has sights on neighbouring countries: "In Norway, everyone's talking about batteries but they don't know much about energy storage. Getting into the dialogue isn't that difficult."
Price said, in closing the conference: "This industry is going to go places, and to places we haven't expected." Next year's IFBF will be held in Scotland.