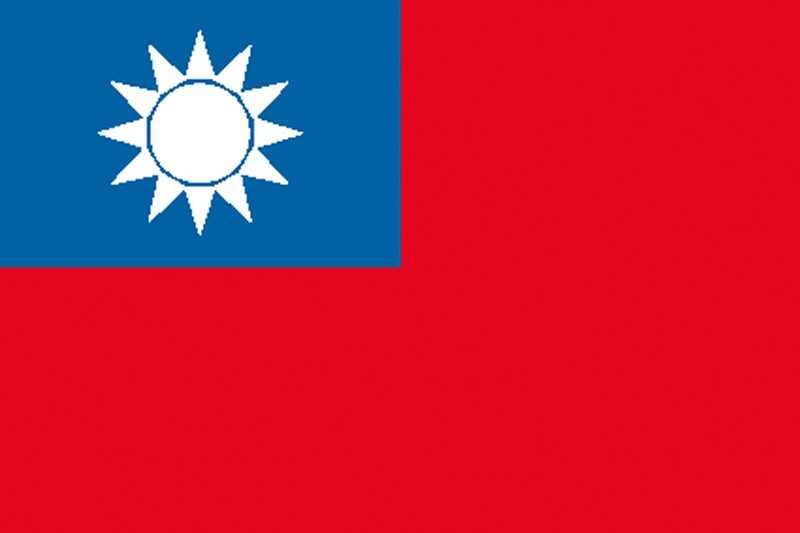 The Editor makes a repeat visit to Taiwan, where he learns how Government-funded research, disparate companies willing to enter into partnerships and an abundance of scientific talent can together compete with the might of the battery industries of both China and Japan.
A long time ago (well at least 25 years ago) in the land that I call my home, Government supported industry – really supported industry. There were state-funded laboratories, grants available and awards to help new businesses get off the ground. And there were occasional success stories, mainly in the biotechnology sector – the sector that I covered in my early days as a science and technology journalist.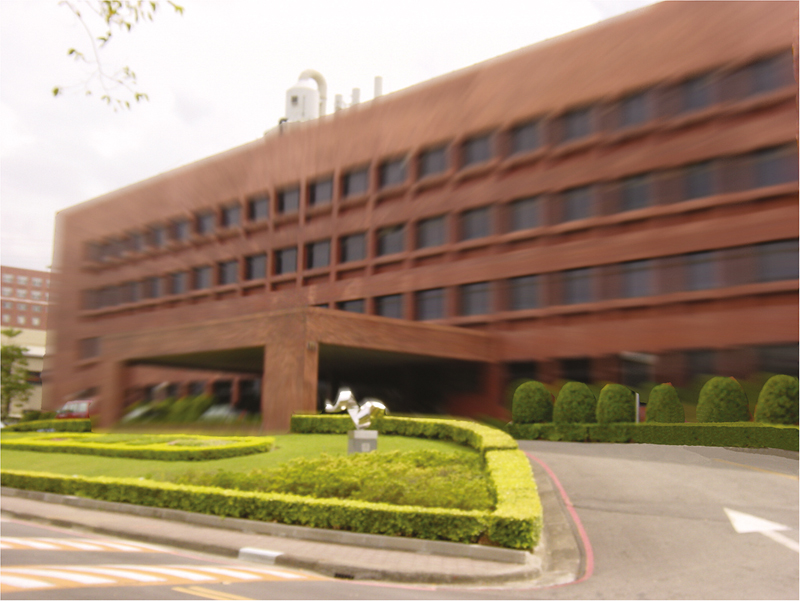 But it was the tail end of a truly great period, because during that period successive Governments cut back all the support. Britain was de-industrialising – service industries were the way forward, they claimed, and Government laboratories were either sold off to the highest bidder or shut down. Today whole swathes of engineering and technology have disappeared from the UK's shores and the latest downturn in manufactured goods output hardly gets a mention in the newspapers.
The UK battery industry has been just one victim of this destructive process, and the same story is being repeated in many other Western economies. The belief generally is that China is the new workshop of the world, and we must let the inevitable happen.
But not everyone is giving up.
Just a short distance from China's shores is the island state of Taiwan. This plucky little nation knows it can't compete in the mass production of low-cost consumer goods (such as cellular phones, and their batteries) but the Taiwanese people and their business and political leaders seem to know there are plenty of opportunities for niche products. Couple that with a vision of how the country must manage its energy and environmental problems and you have a real industrial strategy as opposed to no strategy at all (as in the UK).
In the battery sector, from lead-acid to lithium ion, Taiwan's businesses are not waiting to be eaten up by the Japanese or Chinese or South Korean giants. They're small, they like to work together through alliances rather than mergers and acquisitions, and they recognise the need for collaborative research.
And for that research there's the Industrial Technology Research Institute (ITRI) and its associated battery development organisation, the Taiwan Battery Association, which is chaired by the Institute's deputy director, Alex Peng.
The Institute's mission is threefold: to create new materials, to develop key materials for the electronics and associated industries, and to upgrade traditional industries by improving their processes and lower their costs. It fits the needs of battery firms like a glove.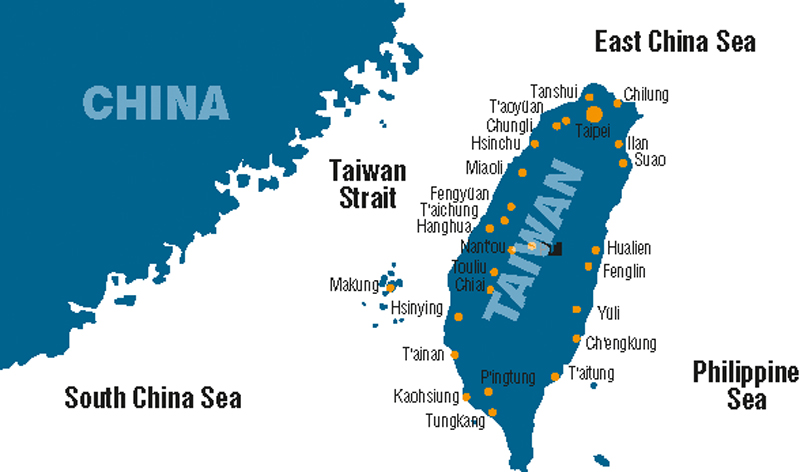 ITRI is much more that the organisation behind the Taipei Power Forum, which it has run for the past nine years. It's a 6,000-employee, multi-million-dollar funded powerhouse of innovation, and electrochemistry is just a small part of its mission. That mission is to ensure that Taiwanese business has sufficient competitive edge in materials know-how to make tomorrow's products. Because without new materials Taiwan's battery industry, for one, would be dead in the water.
ITRI employs a team of about 80 scientists and engineers to work with the battery and fuel cell industry alone (and in Taiwan there are representative companies from all sectors of the business). But it does more than just carry out collaborative research. It also creates spin-out companies, through which former ITRI people and interested Taiwanese investors create new businesses – with the creators of the IP taking a financial stake.
Within Taiwan can be found all of the companies one needs to build lithium ion batteries, from can makers to separator manufacturers and of course electrode designers. Also within Taiwan are the highly-profitable laptop and PDA battery pack makers like Simplo, which has 16% of the global market for notebook computers.
But here's the punch line. The sad fact though is that, despite its proximity to the second-biggest world market for lithium ion batteries (most of the world's notebook machines are made here) Taiwan's lithium ion battery industry hardly gets a look-in to this market. So competitive and so massive was the level of scale-up required that the battery pack makers did the obvious – they sourced their raw materials from China (and got very, very rich). And it's all happened in the course of two or three years.
We're not talking about small players having their noses pushed out of what should have been a very lucrative trough. E-one Moli, the Taiwan-owned acquisition of Moli cell, has a huge plant here – but its future lies not in the so-called 3 C market but in making batteries for professional and consumer power tools, which will have to switch from NiCd thanks to the European Union's questionable environment policy.
Taiwan's battery investors have missed that bus. But, says Alex Peng, there are more coming which they have a chance of catching.
"Taiwan's lithium ion business has to look for niche markets where we can show quality and level of performance better than mainland China, but less expensive than Japan.
"The ubiquitous cell phone market is be avoided," says Peng. "Its battery quality isn't valued, and unless the product is really poor the customer doesn't notice." Performance though does matter, in devices such as batteries for portable DVD players. The battery has to provide continuous run-time for maybe five hours or longer. Peng is convinced that there is enough creativity in lithium ion battery development in Taiwan to surprise even the best of Japan (Sony) with energy densities exceeding 1,200Wh/kg in the next couple of years.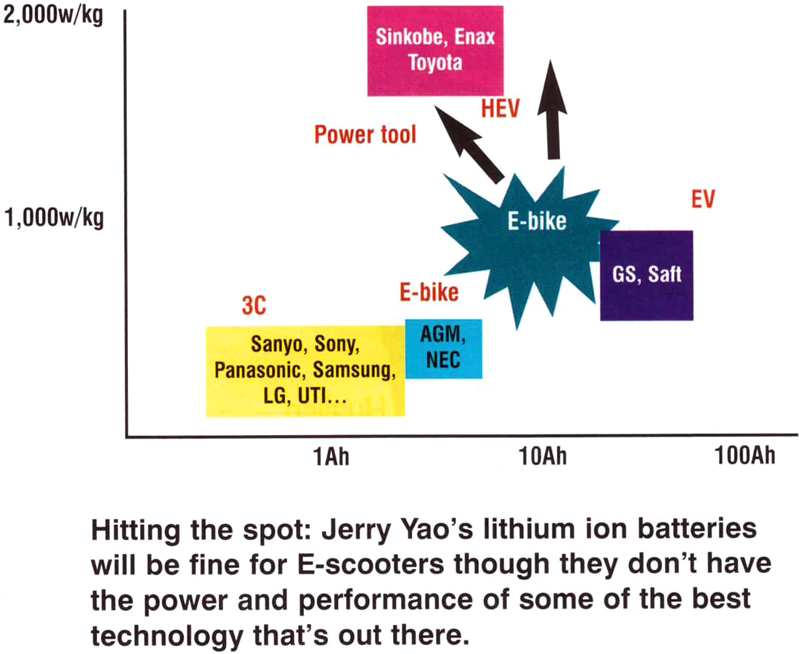 Profit margins are notoriously low in the lead-acid battery business, but in recent years the same disease has afflicted lithium ion. So high power, high safety is the only way to go.
There is some stimulus here. Taiwan makes a very large proportion of the world's electric wheelchairs and mobility aids for the disabled. The potential of lithium ion to make a difference is considerable, and there are at least six Taiwan-based lithium makers to take advantage of the opportunities now emerging. In fact one of the wheelchair firms – Sun Pex – used to make lead-acid batteries, but sees much better opportunities in making mobility vehicles.
Dr Mo-Hua Yang, who manages ITRI's electric vehicle activity, is also optimistic. For a number of years the Taiwan Government has tried to stimulate the uptake of electric vehicles, principally through the sale of electric scooters, but with little success. This year however things may change as environmental legislation (which comes into force in July) will put the ubiquitous 50cc two-stroke scooter off the road. "It's not that they're banning two-strokes… it will be impossible for them to hit emissions targets," says Yang. Of course it will be deeply unpopular with the voters, but perhaps not as unpopular as you'd imagine – scooters are not the only vehicles Taiwanese use to get around. They are very much a second vehicle.
And that's where companies like Raido (see panel) could thrive, since short-journey vehicles are its products' target. And if E-scooters are a success in Taiwan, who knows what could be achieved in mainland China? To date six million lead-acid power assisted bicycles have been made and sold in China, but Yang and his colleagues are fairly dismissive of their performance. They are sure they can get a toe-hold with their E-scooters – and then they can corner the market, because they will be able to offer a much lighter power source, and at prices makers can afford and customers will prefer.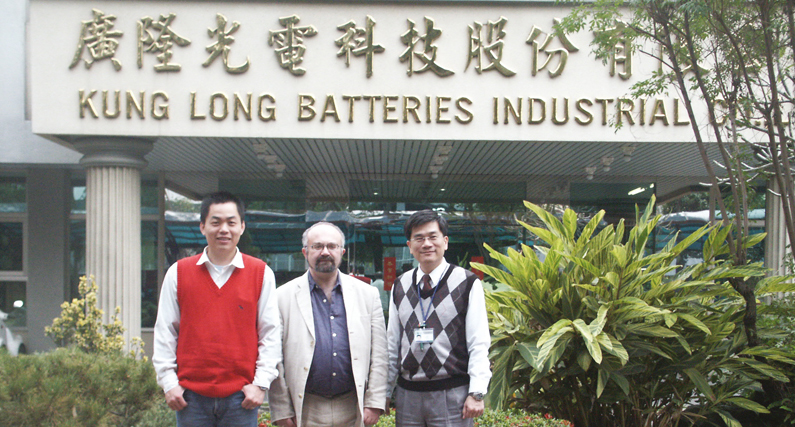 That's certainly the belief of Jerry Yao, president of NCB, an ITRI spin-out battery company which is less than a year old. Rather than give makers an off-the-peg lithium ion battery using well-defined electrodes (cobalt, manganese, cobalt nickel, etc.), he offers to develop for customers a cell designed a round a price tag and performance with a series of electrode recipes. NCB can produce cells with an energy density of around 100Wh/kg at the 10Ah rate, behind the top-end performances of SAFT and Shin Kobe but a lot more powerful than the 1Ah cells the Chinese, Japanese and South Koreans are cutting each others' throats for as they slog it out in the phone market. The continuing theme is 'don't follow the crowd – do something different.' Bespoke batteries are something only the military could get until now; everyone else has had to make do with what's in the catalogue.
Yao has just 17 employees, but if NCB gets volume customers it will simply shift scaled-up production to China. As long as Taiwan can continue to be the 'design boutique', that's all that matters.
And on that basis, you can even make lead-acid battery-making work in Taiwan. Take Kung Long – a family-owned 50-year-old lead-acid battery producer, which has shipped out production of its least cost-competitive lines – automotive batteries – to Vietnam, where unskilled labour rates are less than US$50 (a month!). The high-value products, if there are such things, remain in Taiwan – and rightly so, because here Kung Long can access ITRI's research capability and retain a 35-strong in-house R&D team. That's how you can achieve what GS batteries and others have done in the field of conductive additives and better cycling performance.
Watching the corporate video, you'd never know what an effort it must be to make lead-acid batteries here – in high humidity and one of the most cramped production sites I've ever seen. A formation area stacked from floor to ceiling where you'd need the agility of a small monkey to connect all the circuits. And they've had natural disasters: the earthquake of September 1999 destroyed the old factory but they only lost a few days' production. "It was worse for our competition," says plant manager Sung Fu Chu, "they were knocked out for weeks".
The other big theme for Taiwan is the power of photovoltaics and their link with batteries in energy storage. ITRI could not have a more exuberant PV preacher than Dr Jiang-Tsair Lin, whose enthusiasm for the growth of PV is infectious. But then the Taiwan Government is enthusiastic too – to date it has put US$88 million into infrastructure development, and wants to quadruple industry's output of cells and panels to a value of US$290m in the next few years. Taiwan is 98% dependent on imported energy and wants to remain nuclear free, so PV is one of the few options open. The targets are bold: 10% of total energy to come from PV by 2010, and 12% by 2020. Ambitious? Maybe, but when you see the export potential not just in cells but in systems, it would be fatal to ignore the opportunity. In 2003 Taiwan made 1.5% of the world's solar products. By 2010, if the plan stays on track, it will be making 10%.
Making and improving cells isn't enough, though. You have to market, educate and train the potential users – the building industry, architects and countless others – so that specifying PV, whether stand-alone or grid-connected systems, will not require a bunch of specialists struggling to make components work together (and that includes batteries). This looks like a mission Dr Lin will relish, though the ramp-up of production, installation and integration is simply exponential.
The work on improving cells is demanding enough: taking cells to at least 18% efficiency, increasing their lifetime to 30 years and reducing costs. I paid a visit to just one of Taiwan's manufacturers in this field – China Electric – and while this company is keen to develop this market it's patently obviously that there's a long way to go. This company makes every conceivable kind of luminaire, and there's a natural synergy been PV and lighting. But its PV is almost at pilot scale levels. Part of the problem relates to the supply of thin silicon wafer – an industry which Taiwan is well placed to excel at, as the same processes are used in chip making and the potential collaborations are clear. But a company like China Electric won't acquire such businesses; it will enter into partnership agreements with both upstream and downstream suppliers (inverter producers and battery makers) to develop the market.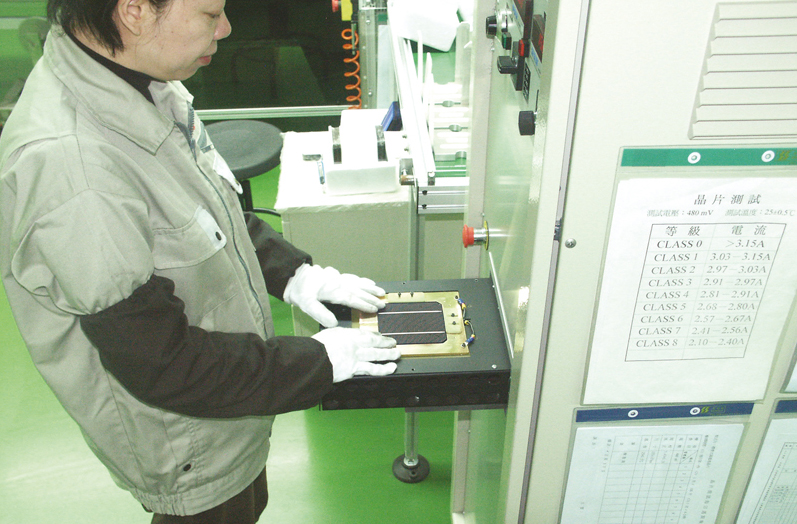 Other companies like Taiwan's Delta Electronics, a power supplies and electronics giant with everything from PDA power packs to telecom and full-scale UPS systems in just one part of its electronics portfolio, puts its money where its mission statement is: "To provide energy-saving products for a better quality of life".
The company established Delsolar, a joint venture with ITRI, last year – and its key personnel come straight from the laboratories. Lee Ching Kuo is its manager. The plan is to produce 55MW-worth of poly and single crystal cells by 2005 and eventually float the company on the Taiwan stock exchange. With a portfolio of products downstream of the cells, the company is in a perfect position to create the solar systems that customers are waiting for.
Inevitably one of the customers has to be the Government, and last July plans were announced for the creation of a 10,000-home solar city. The location has yet to be decided, but the winning city will get US$4.4 million in subsidy to develop it .The Government has already put a solar panel on the president's office, and wants to see 10,000 domestic PV systems by 2010 (with subsidies). This figure will rise to 300,000 by 2020.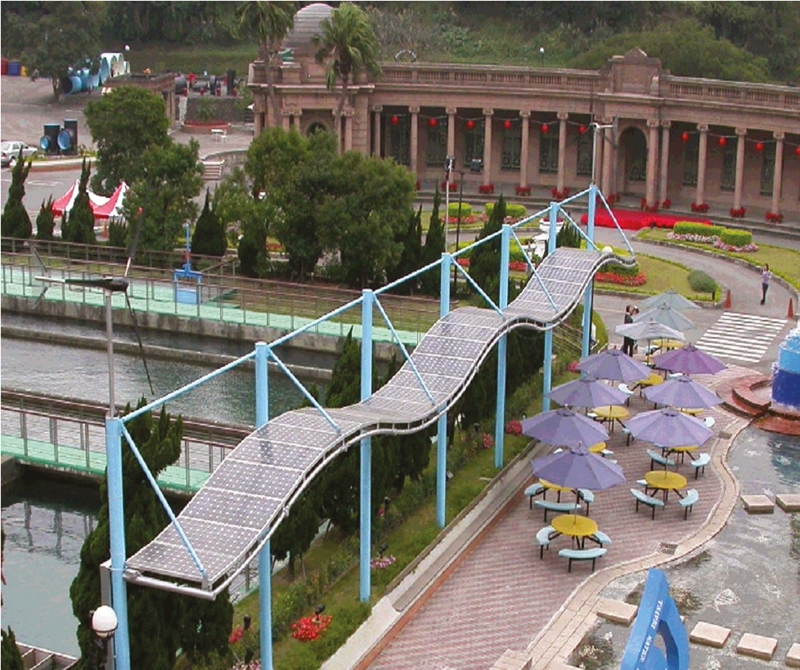 Taiwan is certainly taking the lead from Japan, where very bold predictions for the uptake of solar power have been made. With customer demand so high PV sales growth of 30% is expected at least through 2007, according to a Credit Lyonnais study which Dr Lin cites.
All of the downstream industries, from inverters to batteries, should benefit as a consequence. But none of this would have happened without a vision, partly environmental and partly economic, and that requires a political will. Taiwan is more at risk of being overwhelmed by China's economic might than by its military muscle and, despite the bellicose talk in the newspapers, most people seem to know that. To survive, the country needs to mobilise its industries (while they're still there) to see what it can do better and not merely the same as its competitors. In the electrochemical field I've seen just a handful of examples to indicate that the policy works – and spawns new business, reinvigorates old ones and creates wealth. A lot of countries, including my own, would do well to take this lesson to heart.
I am deeply indebted to Charles Huang and Jhy-Yeong Gau of ITRI who arranged my meetings, travel and accommodation for this eye-opening tour.
Case study: Raido is spot on with lightweight scooter
You need capital, patience and a very tough forehead if you are going into the electric vehicles business. Lots of capital because it could be years before you see any return, and patience for the market to develop. And you will spend a lot of time banging your head against a brick wall in convincing others that it is the way to go.
Carmen Li has the capital; he made it in real estate in Hong Kong. Alan Hsu has developed a tough forehead, having tried to get electric scooters off the ground in the past.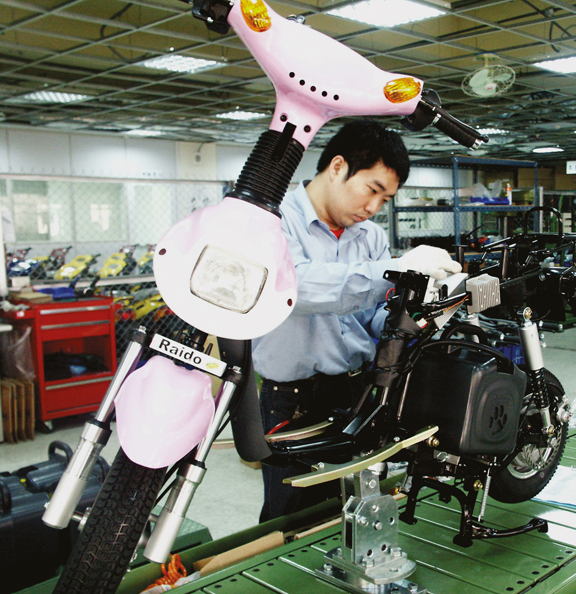 But you have to have failures to succeed, and with their new vehicle, the Smartian light electric scooter, they may have got something which truly will succeed in the market place.
Firstly it's cheap… it will sell at around NT$23,000 or £400. It's cute: Smartian is the Taiwanese word for the Dalmatian breed of dog, and Li has produced a Dalmatian 'livery' for this 66kg vehicle. With a top speed of 35 km/hr it should appeal to young Taiwanese girls who are looking for personal mobility for short distances. You can also order your Smartian in garish pink and several others colours – a bit like the first-generation iMac computers.
Taiwan is wealthy. Yes, of course you still see swarms of petrol driven scooters; but the scooter is not the primary means of family transport – it's the car.
But would-be Smartian buyers will have to have a power supply at street level, because your muscular editor found it a struggle to lift the 22kg lead-acid battery clear of the frame. No way would I carry it up a flight of stairs to a wall socket for charging!
For research purposes two-year-old Raido acquired a Passol, the beautifully engineered but hopelessly expensive (and downright ugly) electric scooter from Yamaha. But the Japanese got one thing right – a lightweight (12kg) lithium ion pack that's incredibly easy to remove from the vehicle for charging indoors. I could take it out with one hand. High-power lithium is something the Taiwan battery industry is determined to master. Li has an investment there as well, and that's what the second version of the Smartian will have.
The scooter's components are made in China and assembled in Taiwan, which gives it the price advantage. Raido has signed contracts to manufacture 5,000 of them this year, and has the capacity to produce 10,000. The company already has its own retail outlet. And the Taiwan Government is helping by effectively running the 50cc two-stoke scooter off the road by imposing emission standards which will be impossible to meet.
The real market though is China, which has banned motor scooters and where power-assisted bicycles are, says Li, more effort to ride than this scooter. And there may be markets further afield, too.
"It's a toy," says Li, "but a toy you can use." The value proposition is a good one. Of course the Smartian doesn't pretend to compete with the bigger scooters. But it's emission-free, and cheap. Other than brake adjustment and battery replacement after a year, there's nothing to go wrong. And that should appeal to lot of people.
More information at www.raido.com.tw
Case study: Antig – a new approach to fuel cells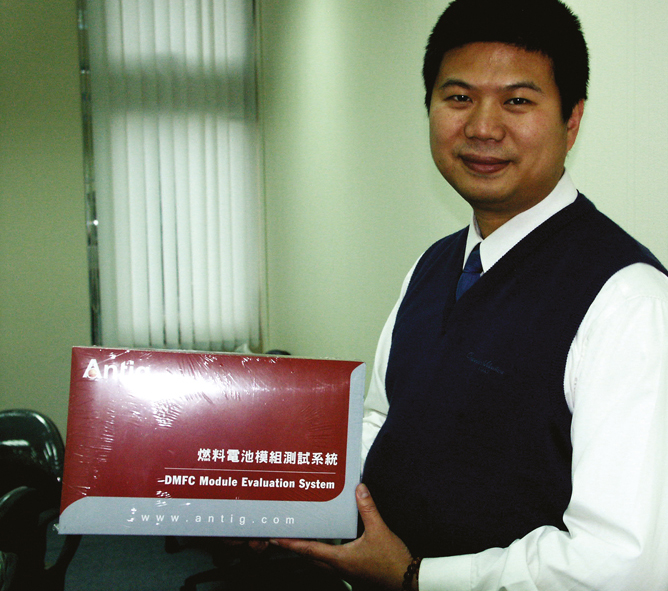 Calvin Chu is something of a radical thinker when it comes to fuel cells. They're too important for any one company to have dominance, and it would take too much money for a small single company to make an impact and get its technology to market.
So maybe it's because he comes from a production engineering department rather than a chemical or electrochemical background that he's taken an open-systems approach.
"The small fuel cell is of interest to thousand of designers in the portable device market, but not many of them know what it is or how it works. What we created was a concept for them to evaluate and learn with and then integrate into their own designs," says Chu.
"I think it would be a bad thing if small cells fuels were to be totally dominated by one country – like lithium ion has been by the Japanese. What Antig Technology has come up with is effectively the Linux software equivalent of fuel cells."
The system, a direct methanol cell, should be easy to fabricate because it's made from layers of printed circuit board. The electrodes are etched on two boards while the MEA membrane is carried within a gasket in the centre. The gas channels are no more than grooves etched into the plastic of the PCB.
The whole 'club sandwich' structure is laminated together and all the developer has to do is provide methanol fuel and air mixing.
And to make it even easier, Antig is offering it as a development kit – and will have launched it at the CeBIT electronics fair in Germany by the time you read this. It will cost just a few hundred dollars. "So," you ask, "you're just giving away your technology for a few hundred dollars?"
It's never that simple. "As a purchaser increases his knowledge he will want deeper understanding," says Chu, "and we will sign contracts with individual companies to provide just that."
And in so doing Antig will have formed a research club which not only disseminates the technology but also provides it with a living.
Each three-segment cell has an output of 1.8 volts and maximum power of 3 watts. They are easy numbers to play with. Sandwich four together and you have a 12 watt 7.2 volt system… times six and you have 18 watts. It's just like inserting more RAM and it's an idea engineers will be comfortable with.
Well, if it's a component then it will have to communicate with other devices. No problem! The system uses the standard SMBus communications protocol.
Chu believes the simplicity of the system will sell it – there's no complicated balance of plant with valves and pumps for gas transport and water removal. There's just a simple fan in what Antig calls a 'semi active' design.
If Chu's philosophy is right, fuel cell powered laptops could be on the market far sooner than anyone thinks.
More information at www.antig.com.tw
Case study: E-one Moli looks to a higher power
It was an enlightening experience to travel nearly 10,000 miles to see where the battery pack for BEST's "iBook" portable was made. With the energy saver on we do get 4 hours plus….
Moli Cell, or to give it its full name E-one Molicell is probably Taiwan's biggest fastest pedalling lithium ion battery company trying to stay steps ahead of low cost Chinese lithium ion and high quality Japanese lithium ion for mass markets.
The Taiwan based E-one company began business three years after Canadian Moli began manufacturing in Vancouver in 1995, but E-one swallowed its North American-based competitor in 2000. Things move very fast in this business.
According to Jin-Lung Wang, the director of research, the company had planned to make prismatic lithium manganese cells for the mobile phone market… but things change.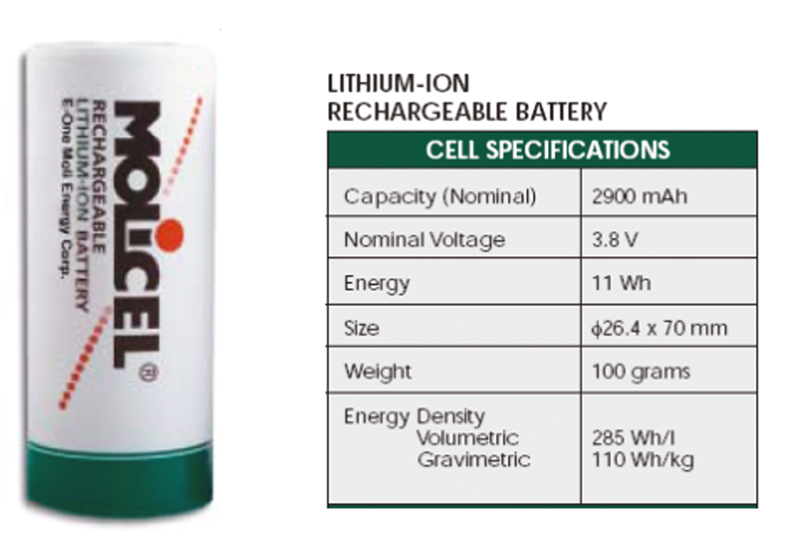 Taiwan has concentrated on quality prismatics for long run time laps tops and DVD players while the Vancouver plant makes high power cylindrical cells for what E-one Moli hopes will be the new market – professional power tools and electric bikes and scooters.
Both plants are capable of making a million cells a month so this is no small investment.
The excitement though is with the high power cylindrical cell which is now being rolled out this quarter. Designated IMR26700, this 2900mAh cell has a volumetric energy density of 285Wh/l. The cell is an Mn204 spinel design – cheaper than cobalt and taking into account the large capacity, it should be safer than cobalt designs. To my eye, there appeared to be fewer components in the patented safety vent, but looking at manganese relatively benign behaviour on overcharge, one wonders whether a venting occasion will ever occur? And since the internal resistance doesn't rise very much over the cycle life, it should do well in the intended duties of powering electric drills and screwdrivers, knocking spots of the NiCd it replaces.
It should also oust nickel metal hydride too from the up-market electric bike business – an e-bike power pack weights just 4lb as opposed to an NiMH 8lb. Pushing lead out of the bike market though is another story, but Moli have their sights set on the hybrid car market too. The moral of the story is: today anyone can make a lithium ion battery but you have to be good to make ones that don't behave like Chinese New Year fireworks!