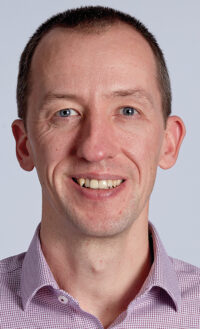 Ben Lincoln, a patent attorney and partner at Potter Clarkson, examines the way IP strategy will combine with the commercial goals of companies in the battery sector— to anticipate who is likely to flourish and prosper after COVID-19.
The way business has been forced to change amid the COVID-19 pandemic is likely to have a lasting impact. Managing your existing intellectual property (IP) and planning ahead during this time can be a challenge. In this changing economic and social environment, how can the battery sector prosper?
To capitalise on innovation a company should have an IP strategy. Identifying an IP strategy that best supports your business aims during more normal times can be difficult. However, for an industry that was already developing quickly, the pandemic and the times that follow are likely to bring a changing environment, in which having an agile approach to R&D and IP is all the more important.
Commercial goals
Clearly, an IP strategy should support the commercial goals of the business. Therefore, the commercial goals should shape the IP strategy. The IP system is there to reward those who innovate with a time-limited monopoly— and those who innovate first may gain the wider monopoly. That being the case, identifying opportunities early can provide an advantage.
However, in a changing environment, and as the competition between technologies plays out, a company should be assessing whether the IP is still supporting the commercial goals— and regularly updating its IP strategy. Accordingly, a good starting point, before looking for new opportunities, is to perform a thorough assessment of your current IP position.
A company can start by reviewing or creating a directory of all known IP in its business. This may include trademarks, patents, registered designs and copyright registrations. Further elements could be unregistered rights— such as trade secrets, unregistered trademarks and any licensing arrangements that may be in place as a licensee or licensor. This should also take account of any co-existence agreements or undertakings that may be in place with third parties.
The review should encompass identifying any gaps in the protection and which rights are the most valuable. The costs can then be addressed, which may include the cost of renewing various rights or any licences held. This can identify where cost savings can be made or where the IP needs to be monetised more completely.
The company can also look towards its current research pipeline: Are your projects still on course with remote working in place? With economic uncertainty likely to continue for some time, is your funding still secure?
Once you have a clear picture of your current position (and there is naturally a period of adjustment to the 'new normal') there is also a need to look to the future and ensure that you do not miss opportunities to innovate.
Experience tells us there are many factors that drive innovation. A problem to be solved, or improvements to be gained, are the fundamental drivers that appeal to human ingenuity— but there are other motivators. A changing business environment may provide new opportunities to be inventive. Changing consumer needs or consumer acceptance of new technologies are also drivers that allow innovation to flourish. New technological breakthroughs, while being inventions in themselves, may also provide a springboard for new products and applications to be developed in different directions. We also see competitive innovation between businesses that are striving for a commercial advantage over one another to win market share.
Opportunities and risks
So, what are some of the current opportunities and risks and how should they shape your IP strategy? We can use some possible scenarios that may materialise for the battery sector, post-pandemic, to illustrate different IP strategies for different companies.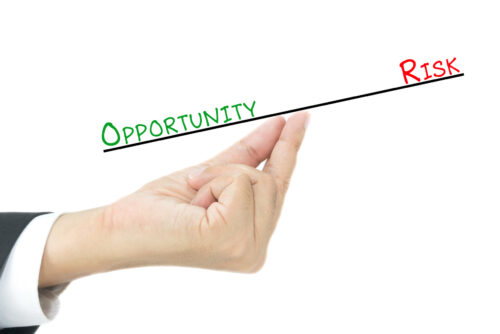 If we consider the opportunities and risks for electric vehicles, the pandemic could be seen as promoting their zero-emission benefits in the eyes of the consumer. For example, consumer opinion on the environment may have been strengthened by the pandemic— such as by the widely reported improvements in air quality1.
Prior to Covid-19, there were already government timelines announced to end the production of new internal combustion engine vehicles. Therefore, we could expect to see more interest post-Covid. However, we have already seen that targets do not always translate into results.
The uptake of electric vehicles varies considerably between countries. For example, Norway is cited as the leader in electric vehicle market share2, but the reality can be very different elsewhere. In India, the forecast was for eight million EVs, from LSEVs to buses, by the year 2020. The reality is 160,000 EVs in that time— just 2% of the vision.
The underlying problem is cited as electric vehicles being simply too expensive, and the charging infrastructure too sparse— a problem not exclusive to India. Thus, in terms of innovation, consumer opinion, government targets and ongoing problems that require solutions are all promoters.
For a start-up tackling these issues, the IP strategy should be focussed on ownership of the invention and trying to obtain protection with a small budget. If you are an inventor working in the sector and have started a new company, it is important to evaluate what founding work you did while you were employed and what information you had access to. The use of confidential information, propriety company methods or company resources may cause you issues with ownership of any IP.
Working with others also carries similar risks. Collaboration agreements should be sought to ensure an understanding of how ownership of the IP will be decided.
It is also important to evaluate how best to protect an invention. Investing in a professionally-drafted patent application that supports the key commercial aims of the business is valuable when negotiating with larger players— and also to gain investment. The economic uncertainty may slow down the processes for gaining investment and therefore an IP strategy with flexible timelines can be really important.
For larger companies, or as a start-up grows, the IP strategy should evolve to focus on more aspects, such as collaborations, trademarks, and the filing of further patents to cover improvements and create hurdles for competitors. For example, it is no small task to implement a nationwide system to support electric vehicles with charging points and provide efficient electrical generation and distribution. Therefore an IP strategy with a focus on obtaining a portfolio of rights that can be licenced may be appropriate.
In some circumstances, such as in EV charging or V2X, it may be required to standardise various aspects of a technology, or it may be possible to foresee standardisation in the future. If standards are being developed, then being part of a working group and having an IP strategy that can support the filing of many patents (covering the different ways in which a standard may evolve) may be the correct strategy to capture a larger part of the standardised market.
In considering other opportunities and risks, the airline industry has taken a big hit, at a time when the environmental impact of air travel3 was being questioned and may need to adapt going forward. The electrification of air transport is being supported by the government and can be part of a green recovery for the airline sector. The electrification of aircraft is a challenge and hybrid-battery solutions could be a place to focus innovation during this period of accelerated change.
Patent landscaping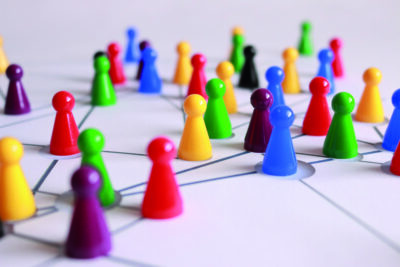 An IP strategy in this environment may be looking towards patent landscaping supported by freedom-to-operate searches and licencing IP from others. Patent landscaping enables a company to identify where others have rights, identify gaps to exploit or identify opportunities for working with other rights holders.
The development of systems for airlines or logistics may 'borrow' technology that was originally developed for other automotive applications and the scope of any existing rights should be assessed. Also, when innovating in areas that are yet to reach maturity in the market— but have great prospects— it is possible to amass a significant portfolio of IP rights.
A comprehensive patent portfolio may be good in that it attracts continued investment, but it can also carry a high financial burden over time until the market is ready. It is therefore important to regularly review the IP portfolio along with the commercial aims and be prepared to sell, licence or abandon rights that do not align with the current business aims or the current market conditions.
The need for large and expensive city-centre office space has been brought into question, as workers have been forced to work from home. If these changes persist, could the future shift in energy usage from cities to wider areas be exploited? Would a more distributed-grid energy-storage arrangement be beneficial in such an instance? Could vehicle-to-grid technologies provide more localised energy storage?
Working from home has also highlighted the need for more reliable broadband and communication technology outside of the large urban areas. With an acceleration in the development of telecommunication infrastructure (combined with the Internet of Things and artificial intelligence (AI) technologies) could a more effective and efficient system of controlling the flow of energy between generation sites, energy storage facilities and consumers, be possible?
An IP strategy in this example may be focussed on software-implemented inventions or the use of 'big data' to provide advantageous control of the various parts of a complex energy network. The patenting of software-implemented technology is a specialised area and may not always be possible, depending on the underlying technical nature of the innovation. Therefore, an IP strategy that acknowledges this and finds alternative ways to protect any commercial advantage is required.
It may be necessary to look towards patents for the protection of the technical software control techniques, supplemented with partnerships and agreements. For example, for AI-based inventions, it may be necessary to obtain large quantities of energy generation/use data to train the AI to perform its advantageous control. Confidentiality and data-use agreements may fit the bill. For consumer-facing software, the priority of the IP strategy may be towards trademarks and designs to protect the branding and appearance of the services and interfaces.
Sustainability and growth
While the infection-controlling restrictions are ongoing, the instinct may be to adopt an IP strategy that reduces costs and curtails R&D spending. This is important to an extent and determining business-critical activities and managing risk all carry IP strategy implications.
However, with a globally different landscape on the horizon, and several drivers of innovation aligning, now could be the time to start to identify where the new opportunities might arise. It may be more important than ever to ensure you have a business and IP strategy focussed on exploiting these opportunities, and that you can effectively capture inventions as they are created.
These good practices will support the long-term sustainability and future growth of your business and can be evaluated and enacted using clearance searches, freedom-to-operate assessments, filings to seek IP protection— as well as forming commercial agreements with others.
This is not to say it is easy to predict which solutions will prosper, but the management of the risks can also be accounted for in any IP strategy. I hope to see a bright future full of innovation for the battery sector following these darker times.