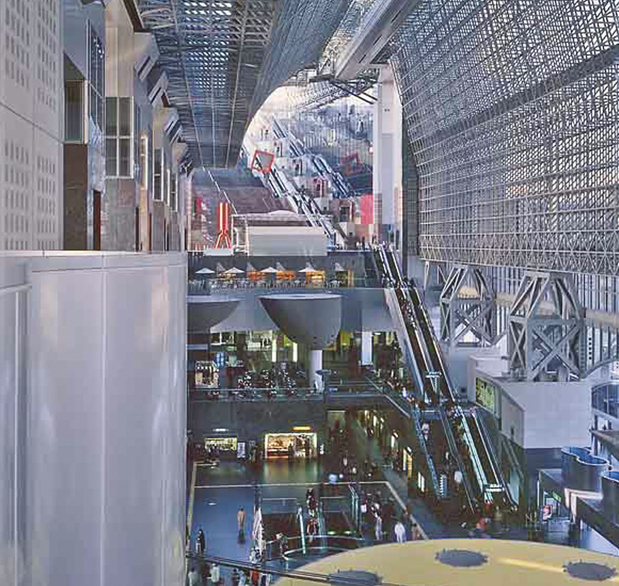 The International Conference on Advanced Capacitors (ICAC2007), the second in a series, took place on May 28–30 in Japan at the Palulu Plaza, Kyoto. The meeting was organised and sponsored by the Committee for Capacitor Technology of the Electrochemical Society of Japan. John Miller reports from an event that was strikingly different from what most of us are used to in the West.
Reporting on a technical conference in Japan challenges the reporter in ways that professional conferences in North America and elsewhere usually do not. Quite aside from the papers given, several of which promised to be of real significance for both research and industry worldwide, there was the phenomenon of Kyoto, a reflection of the even larger phenomenon of Japan itself.
The city, site of the signing of the Kyoto Protocol in December 1997, was a natural choice for a capacitor meeting in that many of the new applications now emerging for electrochemical capacitors are associated with energy conservation.
There is no denying the need for energy conservation in the face of the reality of global warming. Its clearly evident effects are a direct result of our ever-increasing use of fossil energy without regard for what that may be doing to our planet. Although by itself insufficient to halt global warming, one of the most responsible actions we can take is to increase the efficiency of applications that consume major quantities of fossil-fuel-derived energy.
Both battery and electrochemical capacitor technologies currently play increasing roles in energy conservation applications, particularly in transportation and heavy logistics equipment in which start-stop, back-and-forth, up-and-down repetitive cycles can present opportunities for energy storage and re-use.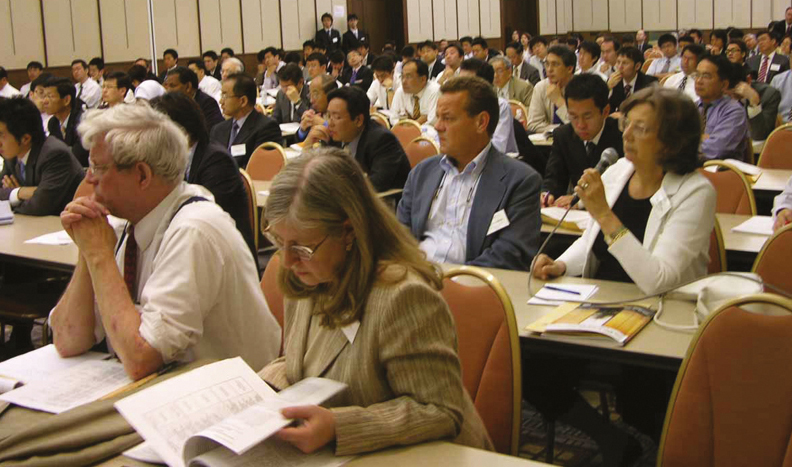 As containers, so to speak, for excess energy that would otherwise be wasted as heat, capacitors are completely emptied and completely filled both rapidly and almost endlessly.
Batteries, which empty and fill less rapidly and less completely, and which have more determinate cycle lives, nevertheless provide a valuable medium for storage of energy for re-use. The growing challenge for capacitor technology developers at present is, of course, to create capacitor modules and systems that meet very specific operational requirements.
These are technological issues that are evolving from component engineering to system and reliability engineering, a normal route for any component once it has achieved technical acceptance. And in recent years capacitor products have evolved to the point where they now satisfy the performance requirements of some of the largest volume applications.
A number of important tasks lie on the road to common electrochemical capacitor technology use, one in particular being the development of configuration architectures that optimally exploit each and every component in a system.
Issues like this will become increasingly important as electrochemical capacitor technology moves to fulfil its natural industrial calling to help solve the energy inefficiency problems that contribute to global warming.
Simply travelling from Tokyo to the meeting in Kyoto was an object lesson in making the best possible use of available technology and resources.
We took one of the famed 'Bullet' trains with top speeds of 300 km/hour, a train running on time, comfortable and aerodynamic in design, one of many that link Tokyo and Kyoto several times every hour. Many are expresses and make the trip in just two hours and 15 minutes, despite two stops.
Travellers exit the train into a fantastically futuristic station with major hotels, department stores, restaurants and an open-air amphitheatre. The open area within the complex was partially covered by an array of glass panels suspended in triangular grids 15 stories above street level over the amphitheatre, a walkway on the 14th level, and a park on the 7th.
An American traveller is forcibly struck by these and many other such energy and material conservation features of life in Japan. One in particular is the more active practice there, as in much of Europe, of recycling and conservation. Litter bins were located in threes throughout the train station. Hurried businessmen walking by would stop to ponder the proper disposal for their rubbish, conscientiously sorting glass, metal and paper from plastic on a public scale. This was the case throughout the parts of Japan we visited.
Another conservation feature surprising to the Western visitor is the waterless waste disposal system in public toilets in high-rise buildings – a water conservation feature seen only occasionally in California but which is commonplace in Japan. Hand dryers, in considerable contrast to the similar but very unsatisfactory devices ubiquitous in the U.S. for decades, operated at a genuinely adequate wind velocity that dries hands almost in an instant, rendering paper towels for drying utterly unnecessary.
Although perhaps a small thing, widespread efficiencies like this are certainly consistent with conserving both paper and the energy involved in its manufacture and disposal.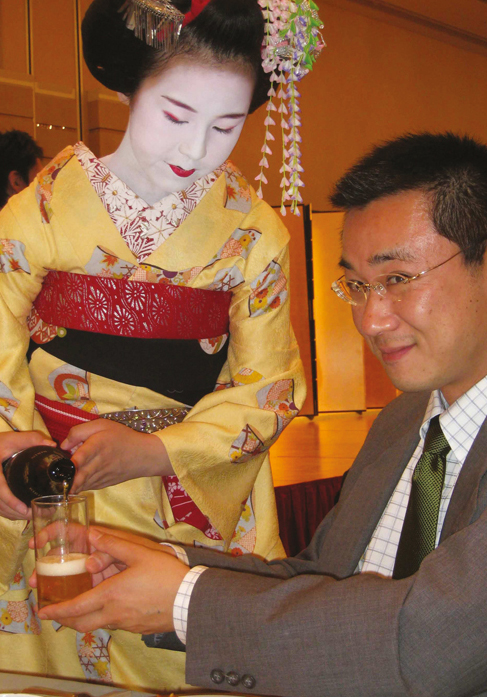 Hotel corridors carry the same theme forward, with lighting that operates only when people are moving in them and need to see clearly.
Room keys needed to be inserted in a special holder in the room next to the door in order for the lights and ventilation systems in the room to operate.
When the occupant leaves, taking the room key, both lights and ventilation go off. Hotel rooms also have multiple rubbish containers which prompt visitors to sort their trash correctly.
Although efforts to conserve energy were everywhere evident, one still wondered about the heated toilet seats in both of the hotels we stayed in – and whether they would grow cold once the key had left the room.
Taking a taxicab in Tokyo is a similar experience. Drivers, wearing white gloves for a professional touch, all have GPS systems on the dash to ensure the minimum fuel usage in travel to destinations. They seem remarkably adept, and efficient at finding routes minimally clogged by traffic.
An especially interesting feature of the taxis is that drivers can open the rear passenger-side door remotely, thereby speeding considerably the time required for both entry and egress.
Again, all of these various features and devices considered together demonstrate very forcibly that a widespread public policy of conserving energy to the greatest extent is both possible and very effective in a modern society.
The conference itself was also strikingly different for an American visitor. My first reaction was one of amazement at the highly successful Japanese educational system, seen there in full operation.
Despite being a world-class capacitor conference, it was still one whose 240+ attendees appeared to be of an average age below 30. One reason, of course, was that a great number of students from universities in South Korea, Taiwan and China had come as well as those from Japan.
In this connection I learned that professors at Japanese universities feel it is genuinely important for their students to be exposed to world-class meetings. Since travel to such meetings abroad would not be practical for their students, the meetings are held in Japan so that students can attend more easily.
Indeed, the organisers from the Electrochemical Society of Japan's Committee on Capacitor Technology did an excellent job, bringing in an international cast of speakers and presenters to complement the many important papers delivered there by Japanese from both academia and industry. Differently from typical industry conferences, however, awards for the five outstanding student 'poster' papers were given out at the concluding banquet.
With so many young people there, the overall tone of the meeting was most vibrant; but the group as a whole was very broad. In addition to undergraduate, graduate and post-doctoral students, there were also senior industry personnel, including the retired research director of Asahi Glass Co. (which has the ELNA capacitor product line), the retired research director of Panasonic (the GoldCap product line) and the retired capacitor programme manager from Nippon Electric Corporation (which has the Supercapacitor product line).
Most of the students, professors and industry people were from Japan, but many were from a great variety of other countries.
The average youth of the group found a perfect complement in the depth of experience and accomplishment of the older attendees.
I myself had been invited to deliver a tutorial as a preface to the start of the technical programme; my session was well attended by, among others, senior people with undoubtedly greater knowledge and experience than mine. The result was an interesting mix of a sort rarely seen at technical conferences elsewhere.
Several conference papers were of real significance. One important one, given by Panasonic, reported test results on an electrochemical capacitor with a new electrolyte supplied by Sanyo. The non-toxic electrolyte offered room-temperature performance comparable to the standard propylene carbonate (PC) type but with much better performance at low temperatures. A non-toxic material that improves low-temperature performance with comparable room-temperature performance clearly represents a viable alternative to the electrolytes now standard in Japan.
Less obvious – but perhaps more significant – is that Panasonic seems to be returning to the manufacture of large electrochemical capacitor cells, having dropped out of that market several years ago. This may be for any number of reasons, including improvements in electrolyte or perceived opportunities for market growth. Panasonic being one of the world's leaders in electronic components, this is an important development indeed.
A paper delivered by Professor K. Naoi of the Tokyo University of Agriculture and Technology described a new means of increasing the specific capacitance of ruthenium oxide, which has long been known to be an excellent pseudocapacitor material.
Current approaches to increasing the available surface area – and thus specific capacitance – include the manufacture of amorphous materials, which have boosted performance to around 800 F/g. Professor Naoi's approach makes 'nanodots' of the material and inserts them into a graphine lattice, resulting in specific capacitance values of about 1,000 F/g. Developments related to ruthenium oxide are not of commercial significance owing to its cost (Professor Naoi would be the first to admit this), but the work described is really directed towards the general development of new ways to increase the utilisation efficiency of pseudocapacitor or battery electrode materials.
One must always keep this in mind, particularly when the electrode material presentation
is being given by a sophisticated Japanese researcher.
There was also a poster paper by a student from Kansai University of Osaka that touched upon conservation as a way to live more efficiently in the world as a whole. Apparently, as the poster showed, there are simply tons upon tons of salmon testes that need to be disposed of in Japan every year. While not a major societal problem, this has managed to evoke a certain amount of public notice.
The paper proposed to improve the operating performance of electrochemical capacitors by using a DNA-based additive with DNA incorporated from the salmon testes.
The bottom line results of the paper were very positive; the student was able to almost double the rate of the capacitor by adding the DNA composite to the carbon electrode material.
A DNA mixture of about 2.5% by weight added to the carbon increased its rate capability by a factor of nearly two. Whether or not this is of commercial value remains to be seen, but its innovative character is beyond doubt.
Time and again in both the meeting and its setting I was struck by the unique educational ambience of Japanese society.
As always, the conference had a concluding banquet. Over and above the wonderful food, however, every table had a 'maiko' assigned. These were high school age girls, faces painted white, with traditional Japanese dress, hair, and platform shoes. The maiko carried on conversation with the diners, poured drinks, and performed in small ways. Maiko are apprentice geishas who begin training at a young age and practice in situations like banquets in fulfilment of the requirements of the Japanese educational
system. They learn from masters, in much the same way that the students at our conference learned from their professors and other masters who attended from abroad.
The attitude of the students at the meeting and the presence of the maiko at the banquet exemplified a society into the fabric of which education is completely woven.
Students dressed well, and related closely and respectfully with their professors. The overall effect was both charming and deeply impressive. Academic interaction in American universities has much less of the group feeling, identification and social process that seem to characterise Japanese education.
As an event, the Kyoto conference was strikingly different from, and much more lively than, a comparable electrochemical society meeting of the sort routinely held in, for example, the U.S.
Although the Kyoto meeting was world class and tremendously well run, with ample opportunity to make contacts and talk to people, it was still very definitely non-commercial.
While even the academic registration fee for the Advanced Capacitor World Summit in the U.S. basically renders student attendance out of the question, the Kyoto meeting fees were set low enough by the sponsoring societies that students could attend and furthermore without any international travel costs. One would surmise, of course, that many of the students attending from Japan itself might have cleverly managed to stay elsewhere than at the five-star hotel that was the setting for the conference.
These reflections on the ICAC2007 conference and on its Japanese setting lead me to one last comparative thought.
At present there is to my knowledge no American university where capacitor research is being conducted in an institutionally focused manner. Certainly there are no university departments in the country to point to that are actually focused on capacitors.
At several Japanese universities, however, there are not only capacitor technology departments but even multiple-disciplinary centres devoted to the topic. This is entirely consistent with the conscious need of Japanese society for energy storage technology that is cheap, efficient and available. As the U.S., following the lead of Europe and Japan, begins to take global warming and energy conservation to heart, we should hope that similar visionary educational steps will be taken to secure the future of our society and of the world as a whole.