In the first of a three part series, Dr Peter Harrop takes a wry look at where money can be made in supercapacitors and who is making it.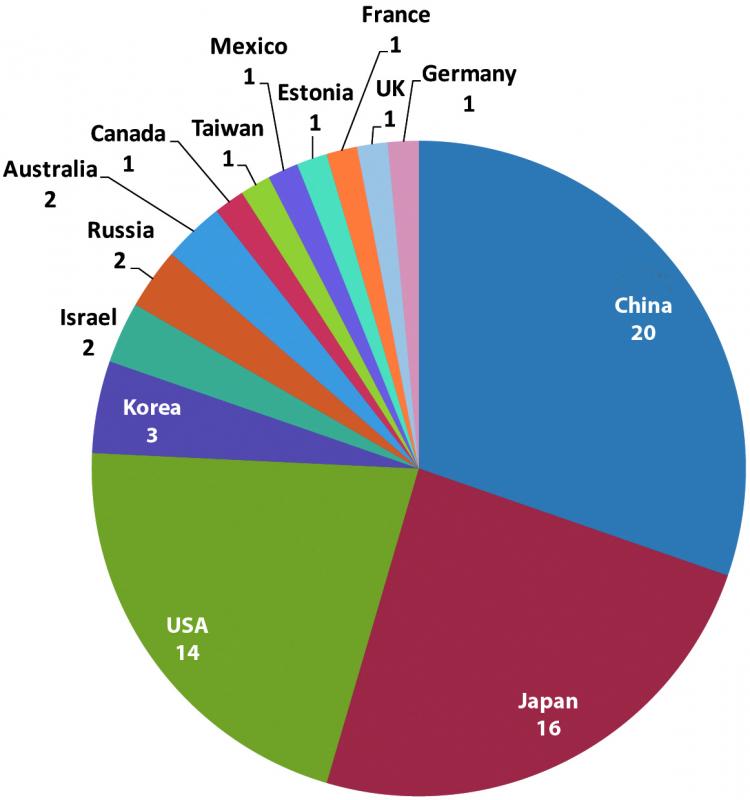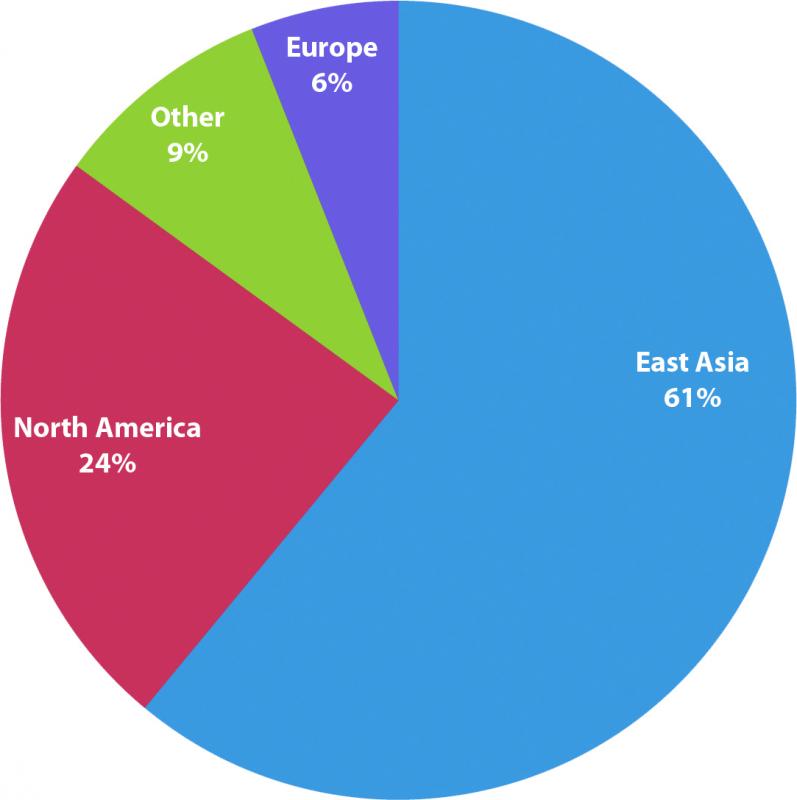 IDTechEx
There are many ways of deciding who is winning in supercapacitors otherwise known as Electrochemical Double Layer Capacitors EDLC, ultracapacitors and by a host of other names. We can even include the sister product the Asymmetric Electrochemical Double Layer Capacitor AEDLC better known as the supercabattery on the web and about ten more names for that.
Supercapacitors have just become one of the six key enabling technologies for electric vehicles, where they serve many functions, with yet more in prospect. They can provide back-up power for everything from computers to opening the door on a bus. Listing of the applications cited on the websites of manufacturers of these devices would run to many pages yet the story has only just begun. Could the day come where they are no longer just an afterthought at the end of a dying battery conference and the roles are reversed? Which companies will dominate this newish industry?
Lively territories
A good starting point is geographical, where one immediately notes that very little is going on in Europe, whether measured by research projects, patent filings, adoption, company creation or other criteria. For example, a look at 66 of the 100 or so manufacturers reveals the following. We have profiled and analysed many more participants but the story is the same.
Lovely participants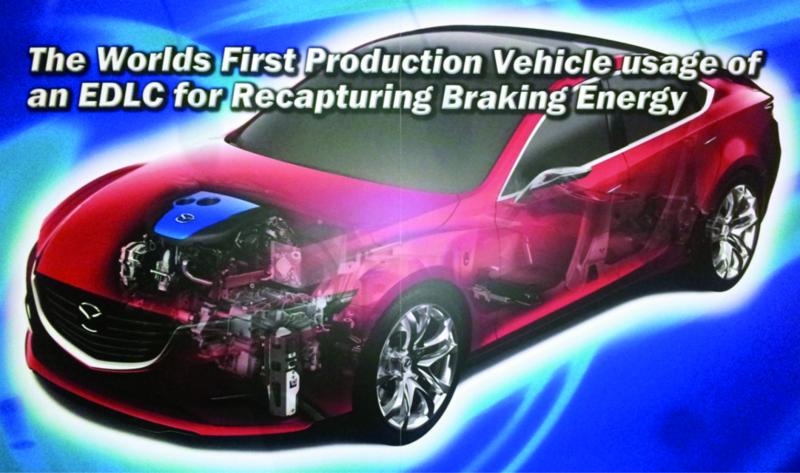 Consequently, we are not surprised at the location of today's largest participants. They are probably Maxwell Technologies of the
USA followed by Nesscap of South Korea, now a Russian investment, then LS Mtron of South Korea. Maxwell Technologies certainly thinks so and, although most financials of supercapacitor operations are hidden in the accounts of major corporates, including those of M Tron, the following estimates the relative size and profitability of Maxwell Technologies, Nesscap and Cap‑XX supercapacitor operations. Cap-XX is a smaller operation also seeking to become a global volume player.
Not plotted are many others nipping at their heels such as Nippon Chemi-Con, the venerated old Japanese capacitor company that tells us it is a later starter in supercapacitors, where its sales are much smaller than those of Maxwell Technologies but it is chalking up some impressive firsts with its unusually green product. One is the first supercapacitor for permitting fast charge-discharge in volume car production (with Mazda).
Supercapacitors are widely used in e-bikes and buses for surges of power and protecting batteries but just starting in cars. Nippon Chemi-Con does not split out its supercapacitor financials but we estimate that it is loss‑making as yet.

Likely explanation of profit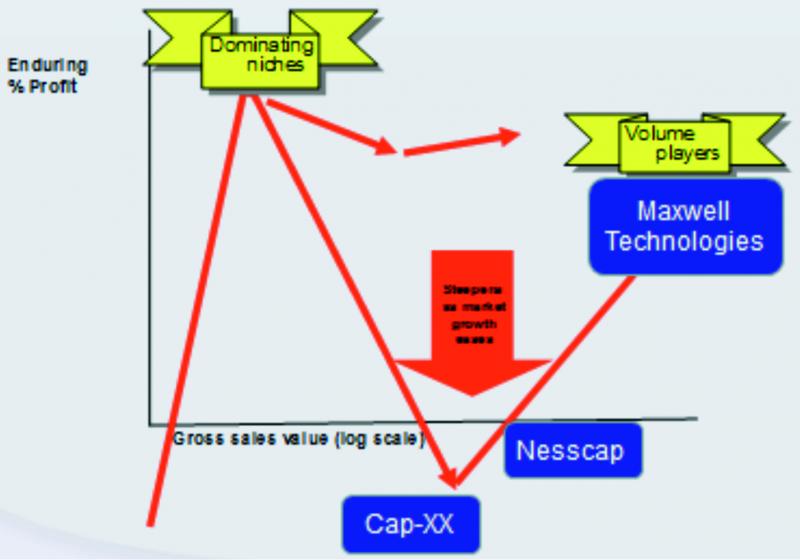 This may be reflecting the familiar V curve of maximum sustainable profitability vs size as shown below. Such a plot is only indicative because many other factors are at play. For example, there is no limit to the losses a badly run company can sustain, whatever its market positioning. Classically, the V curve steepens as growth eases and the market matures. Although these companies have recently reported around 11- 42% growth in supercapacitor sales in a single year – still a blistering advance – it is a lower percentage than before. Based on company accounts, we estimate that the supercapacitor sales value and, in brackets, profitability at these companies has recently been roughly as shown in Table 1.
Little gems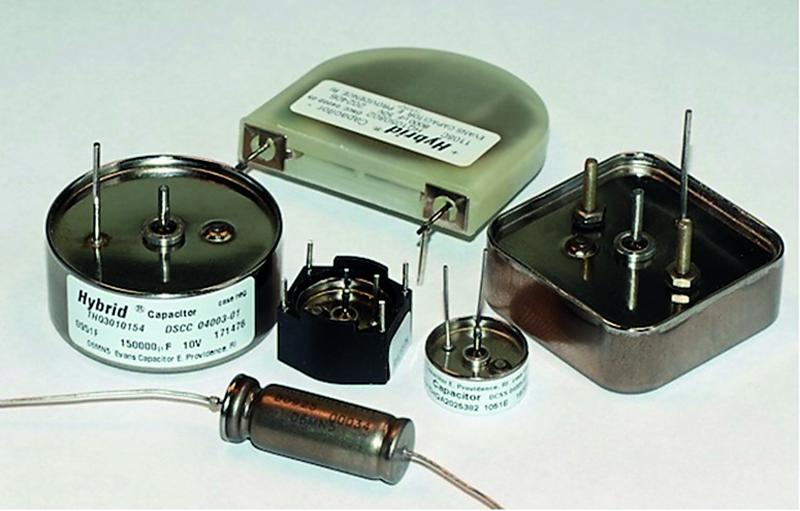 In the above analysis, a company that is a niche player, capable of high profitability without highest sales volume, is Evans Capacitor Company USA. This company makes supercapacitors and tantalum supercabatteries mainly for electrical engineering applications and uses different jargon. Typical applications replace standard military capacitors, or augment batteries and power supplies where size, weight, reliability and quality are important factors of component selection. Evans maintains the highest levels of quality, and is ISO 9001 and AS9001 registered and the company explains,
"Our products are electrolytic-electrochemical hybrid capacitors and Capattery® electrochemical capacitors. Hybrid capacitors have extremely high power density, unbeatable for pulse radar and laser applications. With high energy density, hybrid capacitors are also well suited for bridge power or bus power interruption buffers.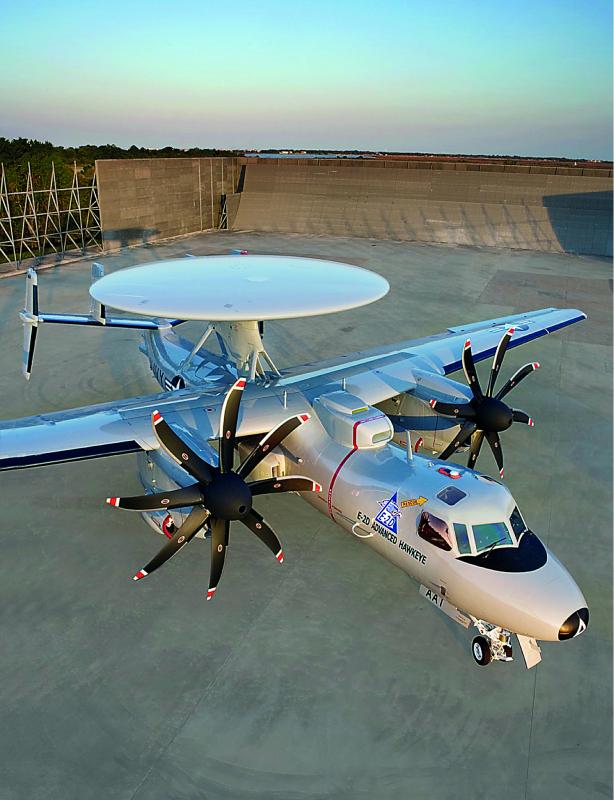 The Capattery has high capacitance at 5.5V and 11V with full +85°C life performance providing the only supercapacitor capability for memory back-up in defense electronics. HyCap is the proven Hybrid Technology packaged in the standard wet slug package for DSCC 93026 and DSCC 10004. HyCap delivers better performance at all temperature operating conditions, up to 200ºC, and higher extended cap ratings. Shock hardened models of both Hybrid and Capattery are available for high impact shock environments like missile fusing and penetrator weapon applications."
The hybrid capacitor combines a high voltage electrolytic type anode bearing a Ta2O5 dielectric with a low voltage, high energy density electrochemical supercapacitor RuO2 cathode. Unlike other supercapacitors, use of the dielectric permits higher voltage operation of single cells. Thus, the hybrid capacitor can operate at higher voltages without the need for series connected cells.
In these so-called – another dose of jargon – pseudocapacitors, a different kind of capacitance can arise at electrodes of certain kinds, preferably ruthenium dioxide not lower‑cost organics with inadequate cycle life, when the extent of faradaically‑admitted charge depends approximately linearly on the voltage. This electrode behavior is measurable as capacitance but it is faradaic, not electrostatic. Pseudocapacitance can increase the capacitance of an EDLC supercapacitor by ten times. However, its cost prevents its large-scale use: it has been employed in military applications.
Evans Capacitor notes that, "The resistance (ESR) of single cell hybrid capacitors is much lower compared to other supercapacitors of similar voltage rating. This leads to a very low time constant of 1ms, or less, making hybrid capacitors well suited for high-rate applications. Hybrid capacitors are available with voltages up to 125V in a variety of standard configurations and capacitance ratings. Hybrid capacitors are also available in custom configurations and ratings for specific customer requirements."
"The advantage of the Capattery in defense electronics is its resistance to environmental conditions that destroy other supercapacitors. With its welded tantalum case and the unique Permselective™ valve, the Capattery can survive military environmental conditions for a lifetime of use. Capatterys are available in standard configurations."
The V curve for supercapacitors compares with a typical V curve for electric vehicles below.
Licking the patent deluge
Another useful indicator of competitive strength is patent filing providing one checks which company has its patents regularly cited and which one does not because it is simply creating a patent thicket. As a rule of thumb, it takes at least five years from invention to the first product on the market. However, step function advances like the lithium-ion battery and the laser were in the wilderness for 20 years: few patents trigger those.
No one can read and distill patents for advanced energy storage fast enough to keep up with new patents being filed. We therefore computer analysed 100 000 relevant patents using iteratively improved programming. The results are startling, revealing such things as,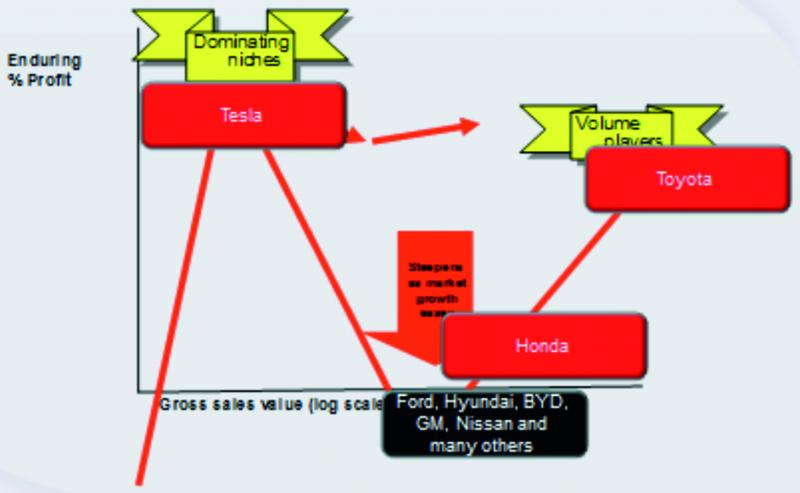 Which chemistries, construction techniques etc. are prioritised by whom?
Which firms are spending heavily on new factories and gaining major sales successes but throttling back R&D so fewer patents are filed every year?
What are the aspects prioritised by different regions, countries, companies and academia?
Which individuals are the most prolific inventors?
Which aspects receive more attention nowadays and which are increasingly ignored?
A combination of about 150 assignees + 1 100 inventors + 2 600 patent codes (including IPC, ECLA, US patent codes) and about 1 250 keywords were used to carry out the patent search.
In order to focus on the 'hidden' R&D efforts which have not yet materialised as new products on the market, the initial study was restricted to patents with a priority date from 2005. Because of a significant increase in the rate of patenting in advanced energy storage topics, this initial patent portfolio contains over half of all patents with a priority from 1990 in this area. About 2 800 original assignee names from the original bibliographic records were combined into 200 Top Assignees. The proprietary deduplication algorithm aggregated about 12 000 simple patent families from about 40 000 national patents. Only 3% of the patent families have been left unassigned and it was further found that about 12% of the patent portfolio is assigned to small players with fewer than one invention per year. The remaining 85% of the patent portfolio is assigned to about 250 companies with about 66% of the patent portfolio assigned to the top 50 companies in terms of patenting. Almost a hundred Patent Maps have been provided in the report to facilitate the detailed understanding of various aspects of the patent landscape. These are available in the unique IDTechEx report "Advanced Energy Storage Technologies; Patent Trends and Company Positioning".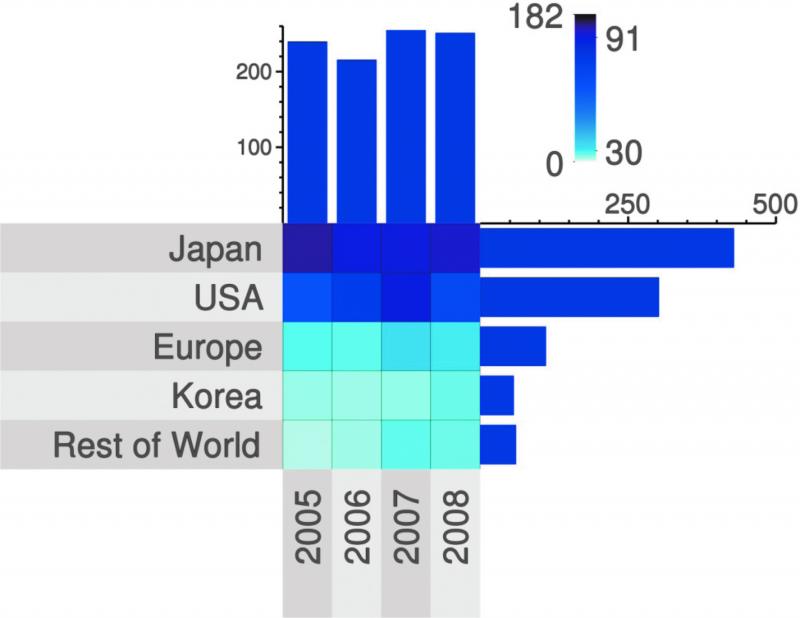 Here are some results. Japan is the nation that is the most consistently creating supercapacitor intellectual property in the period investigated – the latest period for which statistically meaningful data are available. Recent anecdotal evidence supports this.
Dig deeper and you see that the academic institutes in Japan, Taiwan, Korea and Europe and the US Government are moderately active but US academic institutes have nearly three times the filings of any one of them. Panasonic Industrial Components has filed the most patents but only fully commercialised them in the electronics sector when large capacitors for the electrical engineering sector are the largest potential market. In the period 2005-2008, Maxwell Technologies throttled back the number of patents it was filing and, in mid 2012, the company told us it was now relying on energetically defending a small patent portfolio.
Narrowing the free market?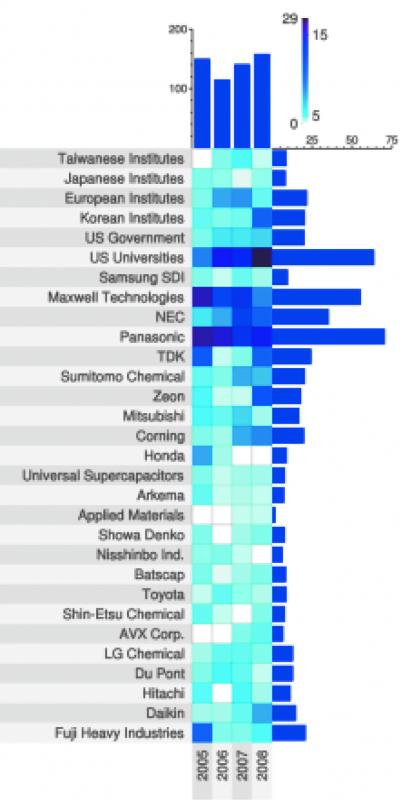 Note in the above that Batscap shows how owner Bolloré, making electric cars, is vertically integrating. In addition, Toyota, Honda, Fuji Heavy Industries and Mitsubishi are vertically integrating with supercapacitor research but without selling them on the open market. Indeed, Honda and Fuji Heavy Industries ran down their work in the later years capable of investigation. The need for suppliers to compete with their customers weakly mirrors the situation with lithium-ion batteries, where some of the largest vehicle manufacturers not only compete with third parties for their own needs, but energetically sell on the open market, Nissan AESC being a prime example. Most of the 150 or so lithium‑ion cell/ module makers could escape Armageddon by using their skills to make supercabatteries for completely different applications but it does not seem to have sunk in yet.
Complementary not conquest
Interestingly, during the patenting period of our analysis and up to the present, there is evidence that supercabatteries (AEDLC) are not displacing symmetric supercapacitors but rather opening up applications not yet available to them. Supercabatteries such as the lithium capacitor version using a lithium-ion battery electrode together with a supercapacitor electrode are typically designed to be nearer to being supercapacitors than batteries because the priority is often improving on battery life. Anyway, you get higher capacitance because you no longer have two electrochemical double layers in series. Japan gives supercabatteries particularly strong attention, as revealed by patent counting. However, even in 2012, it is too soon to say how much market supercabatteries will create because supercapacitors are improving so fast, many parameters being improved faster than those of batteries or electrolytic capacitors they replace or enhance. They also create entirely new markets.
Luscious prospects
What do we conclude from all this? Firstly, the companies that now have the largest sales of EDLCs/AEDLCs are doing superlative marketing, opening up many new applications with great success. For example, Maxwell Technologies has its look-alike drop-in battery replacement for starting trucks even at minus 40ºC. However, these companies all have an Achilles heel such as a toxic, flammable electrolyte when others have an aqueous one or need for financial bailouts or belated entry into the main market. The global market for these devices is growing at least 30% yearly and new entrants are therefore piling in with approaching 100 manufacturers by 2013.
Nonetheless, that is still a great contrast to the lithium-ion battery market becoming dominated by electric vehicle needs where only four suppliers have buttoned up most of the big orders for many years to come. Most of the 150 or so other lithium-ion traction battery manufacturers (soon to be 200) face oblivion. Many of them lack the wit to tackle niches and there are only so many niches available for such batteries. In supercapacitors/ supercabatteries, there is no imminent shakeout of players and applications are very broadly based. That said, most of the suppliers we have just interviewed see vehicles, including electric vehicles, as the biggest opportunity for now.
There is huge theoretical potential with new materials such as graphene in super-capacitors and that leads us to other players such as Graphene Energy Inc. Elon Musk, founder of Tesla, whose pure electric sports car made a profit in the year GM and Chrysler entered Chapter 11, has said that he sees the future of vehicle traction power as supercapacitors not batteries, but it is a minority view as yet. Certainly the huge area of the graphene supercapacitor electrodes now being developed implies a theoretical energy density of the order of 500 Wh/kg possibly matching that of the most advanced lithium-ion rechargeable batteries being developed over the next 10‑20 years. Some say graphene can achieve 3 000 Wh/kg.
Much of the commentary is misguided and of the nature of "Iron tools will not replace stone tools because they are so much more expensive". The truth is that it is deeply significant that Nanotune and Nanotek Instruments (graphene again) in the USA, Elbit Systems in Israel, Skeleton Technologies in Estonia and others have announced achievement of the energy density of lead-acid batteries and better to come, albeit at much higher upfront price. Jeremiahs should note that batteries have already been completely replaced in many applications even before these advances. That is not to say that the old will typically be replaced by the new, directly – like-for-like – or suddenly.
The market for EDLCs/AEDLCs may not exceed one tenth of that for traction batteries alone in ten years from now but that will still make possible the creation of several one billion dollar companies headed for greater things. This industry is at the start of its exponential. Certainly, energy density is only one parameter where the battle is being fought and the huge breakthroughs in imaginative marketing as much as technology lay the ground for completely new suppliers to create billion dollar businesses in this field. The next winner may be in a pram near you.