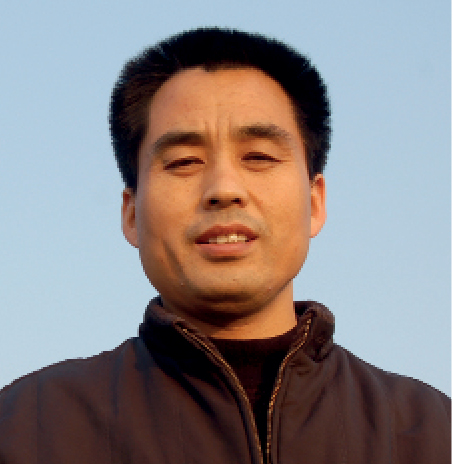 The great and the good of the international lead-acid battery industry and the Chinese civil servants met up in Nanjing in early September to find a way forward after the great Chinese battery cull. Our Man in China, Liang Yunchao, reports.
Painful but necessary"— the thoughts of Mark Thorsby, executive president of Battery Council International, commenting on the Chinese Government's action which has resulted in a reduction of Chinese lead acid battery manufacture to just 42% of what it was in 2010.
And BCI should know: The USA has reduced the number of enterprises making lead acid batteries from 133 in the 1970s to just 33 now. But Chinese firms must take heart, said Thorsby. Energy is at the heart of the global economy and batteries are a big part of that.
Today BCI has the benefits of lobbyist and environmental lawyer David Weinberg, who spoke on how to build a bridge between Government and industry, how to assist government in environmental protection legislation and how to implement related laws, regulations and policies in this battery industry.
But that has not been an option in China.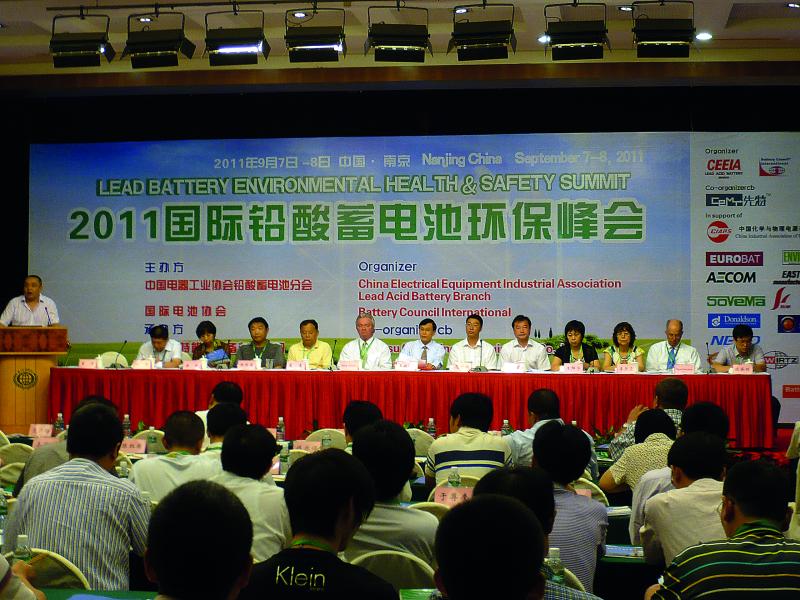 Gao Yanmin, deputy director-general of Consumables & Industrial Goods Dept. of the Ministry of Industry and Information Technology, said: "At present, the 'Entrance Conditions' being prepared under the leadership of Ministry of Industry and Information Technology should not only stipulate limitations on production arrangement, capacity and process & equipment, but also stipulate the projects to be forbidden. This is to restrain blind investment and low level redundant construction, wipe out backward production facilities, strengthen regulation of pollution, so as to promote structural readjustment and optimisation and upgrading of the Chinese lead-acid battery industry. Lead-acid battery enterprises should turn from 'weak social responsibility' to 'strong social responsibility' in future and should turn from emphasising market share to enhancing quality." In short, many firms have put profits before people.
The Chinese battery industry is confronted with an unprecedented crisis. According to the statistics issued by the Ministry of Environmental Protection, 1 930 lead-acid battery manufacturers and recyclers across China, in total, had been inspected as at July 31st, 2011. The total capacity of enterprises that are still under normal operation in the seven main battery production provinces and cities (with a share of 78% of the total capacity in China in 2010) is about 60 million KVAh and is only 42% of the total output in 2010.
Fan Guangyu, board president of Lead-acid Battery Branch of CEEIA told BEST magazine: "Facing this severe situation, the whole industry is not depressed but is working hard to solve a series of problems, such as how to seize the opportunity and revive itself, how to update technology, how to interpret and implement national policies and what experiences may be referred to from international competitors".
He added "In order to find a way out for the industry, we must innovate organisation modes and overcome difficulties that are beyond the imagination of ordinary persons.
As for the sensitive question of 500m hygiene protection distance of lead acid plants from residential areas, Mr Hong, from the Ministry of Health, said modifications have been made which are more suitable for development of lead-acid battery industry, but did not detail what the new distance criteria is and when it could be implemented.
Expert Zhang Jun from the Ministry of Environmental Protection responded to the worry of battery enterprises and said that they will in future enhance law enforcement and co-operate with the respective departments.
They will work out "Entrance Limitations" as soon as possible and provide a 'good development environment' through coordination with General Administration of Quality Supervision, Inspection and Quarantine, Ministry of Industry and Information Technology etc., so as to protect the environment while realising sustainable development of the industry.
Xia Qing, chief engineer and former vice president of Chinese Research Academy of Environmental Sciences, said: " the Nanjing summit is a conscious action in planning for the future, moreover, it is the first coordination between domestic and foreign lead-acid battery industries, with great historical significance. We must work side-by-side and eliminate adverse factors to promote environmental protection over the industry and even over China."
The summit inspired confidence in the stagnating industry and left Fan Guangyu with a sense of relief. Xu Hong, Deputy Secretary-General of China Electrical Equipment Industrial Association Lead-Acid Battery Branch, told journalists, "After drawing a lesson from the bitter experience, we recognise that we must change. Obviously, the lead-acid battery industry is planning for the future after experiencing the industry regulation storm. People are concerned with how to ensure the sustainable development of the industry when the entry threshold is elevated, which is the focus of the summit."
When delivering the summarising speech on the summit, Xia Qing said: "I still insist that enterprises should learn how to digest and innovate and say with data. There are points in the experience introduced by the Vice President of BCI for us to refer to."
Niu Chuanshi, senior expert in the lead‑acid battery industry in China, told journalists: "actually, lead-acid battery enterprises and equipment manufacturers in China also have to go the way of firstly introducing technology and learning experiences and then realising independent development, which has no significant difference to other traditional industries.
"Of course foreign experiences may be referred to, however, the academic circle and enterprises in China should bear in mind that the technologies transferred by others are certainly not the most advanced ones. The take-in principle is indeed important, but independent innovation is more important, or the battery industry will have the same fortune as other industries, i.e., to exchange market for technology, finally resulting in overall dependence on foreign technologies."
Xia Qing said that: "The gap is not about technology. Investigation shows that certain technologies in some excellent domestic enterprises are up to the international level. The issue is the lack of long-term strategic planning. Enterprises should continuously assess new technologies and work out long-term brand planning." His prescription: Firstly, enterprises should not only be responsible to stock-holders but also for the times, ie. people first, profit second. Enterprises have been pushing for profit for several years but now they must undertake social responsibilities. Under the leadership of National Development and Reform Commission, the ISO26000 enterprise social responsibility system has been introduced into China and industry leaders must fulfill their responsibilities. Secondly, enterprises must get hold of core standards and develop their own first-class enterprise standards. At present, lead-acid battery enterprises should firstly hold standards which can provide them with a voice to regulators. Thirdly, a systematic management system should be adopted and the management model like that of the BCI model should be referred to, with an emphasis on detail management.
Finally, enterprises must face reality since the low-cost-high-pollution times have gone away. What arises in development is what needs to be settled and enterprises should close outmoded capacity. Enterprises should also work hard to upgrade and update in order to run a big and strong business, thus promoting the healthy and sustainable development of the Chinese battery industry.