Battery maker Panasonic Corp has confirmed it will begin mass production of 4680 lithium-ion batteries for electric vehicle maker Tesla within two years.
Japanese company Panasonic, which has been a collaborator with Tesla for 13 years, will begin production before the end of March 2024 at a plant in Japan.
Panasonic will build two new production lines at its Wakayama factory in western Japan to manufacture the batteries— and although the company has not stated the size of its investment, the country's Nikkei newspaper has previously said it could be 80 billion yen ($692 million).
It is unclear what chemistry the batteries will be, but in Tesla's Q3 report it stated it was going to use lithium iron phosphate (LFP) cell in all its standard range vehicles.
4860 battery technology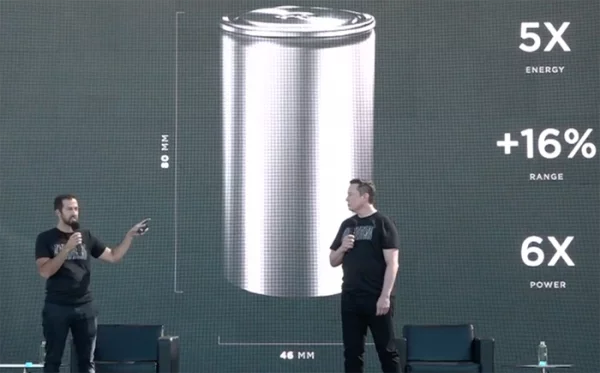 It is believed the 4680 format (46 millimetres wide and 80 millimetres tall) battery could allow the US-based EV maker to lower production costs.
Elon Musk, Tesla's co-founder and CEO, first announced plans for the 4680 batteries at a September 2020 Battery Day.
On that day, Tesla said the 4680 cylindrical cells promised five times the energy, increased EV range by 16% and delivered six times more power over its existing 2170 batteries, which have an energy density of 247Wh/kg and a 4.8Ah/17.3Wh capacity.
Tesla also suggested the batteries would have a 50mm instead of a 250mm electrical path.
Last October, Panasonic presented a prototype version of the 4680 batteries, and announced it would begin pilot production this month.
Last July, Panasonic sold its entire stake in Tesla for around $3.6 billion to bankroll its $7 billion acquisition of artificial intelligence software developer Blue Yonder.