Vipin Tyagi, Ph.D., co-founder and chief technology officer of ACE Green Recycling, shares how the company is creating a lower carbon footprint for critical battery materials through lead-acid and lithium-ion battery recycling.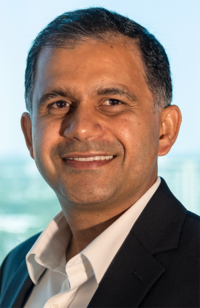 Electrification across mobility and manufacturing is a rapidly growing global priority, with the next decade expected to experience double-digit annualised growth in demand for battery materials. This will see the entry of new players across the battery and mining industries seeking to fill this gap.
However, with the environmental toll that extracting new resources creates, we face possibly the biggest problem with global electrification: how to meet the demand for new battery materials while still fulfilling our battery ambitions in a sustainable way?
Lithium lies at the heart of this new battery renaissance. Demand for this critical metal is growing exponentially as the automotive industry transitions from the internal combustion engine to electrification. The World Bank estimates that lithium demand will exceed five times the current tonnage by 2050, requiring new and innovative solutions to meet global requirements. But sourcing lithium and other essential battery materials through mining virgin deposits can only get the world so far.
Recycling the battery materials we already have and integrating these recycling capabilities into all future battery manufacturing will play an increasingly prominent role – not just in fulfilling our need for battery materials but also in minimising the damaging impact of the disposal of end-of-life (EOL) batteries.
At ACE Green Recycling, our mission is to make global electrification sustainable by providing the most efficient, effective, and environmentally friendly battery recycling technology platform available.
Carbon neutral battery recycling
The energy transition and electrification of transport is sparking a significant shift in our technological history, as the world endeavours to evolve to a green, emissions-free future and hit those essential net zero targets. Lithium-ion batteries (LIBs) are the principal technology that will power this green revolution. They are not only vital components of mobile phones, laptops, and other electronic products, but also the beating heart of electric vehicles (EVs) that will drive us towards carbon neutrality. However, like fossil fuels that have long-powered global transport, lithium is a finite resource and is disproportionately distributed around the world.
To ensure domestic lithium availability, recycling lithium resources will be essential, and ACE has created technology that not only extracts LIB raw materials at market-leading rates, but also does it in a way that is environmentally sustainable.
Currently, the vast majority of LIBs that do get recycled undergo a high-temperature smelting or inefficient hydrometallurgical processes, both of which produce Scope 1 greenhouse gas (GHG) emissions. ACE's proprietary hydrometallurgical LIB recycling process successfully recovers more than 98% of battery materials with zero Scope 1 GHG emissions. Instead of using fossil fuels to power the process, ACE's technology is 100% electrified, which allows its recycling facilities to be fed with renewable power and have zero Scope 2 emissions as well.
The process also eliminates the production of liquid effluent, something that is present in other hydrometallurgical-based LIB recycling methods. Further, the recycling technology is modular to allow a true circular economy scale-up in line with the changing availability of recycling scrap feed.
A history of innovation in clean recycling
ACE has a geographically diverse team of around 70 highly-skilled professionals who are located in Singapore, India, the UK and the US. The company currently has dual headquarters in Singapore and Houston, and plans to make the latter its permanent headquarters in 2023.
Our work in sustainable battery recycling dates back to 2013 with the development of a room temperature and Scope 1 emissions-free recycling technology for lead batteries. The lead battery recycling technology utilises wet chemistry with safe chemicals using equipment made from regular grades of stainless steel.
ACE's process to recycle LIBs flowed naturally using a similar philosophy as that for lead batteries but is tailored specifically to the various chemistries of LIBs. Its zero Scope 1 emissions, hydrometallurgical process can treat – simultaneously – different lithium-ion chemistries to recover all the constituent metals.
A better way of recycling lithium-ion batteries
Our company's proprietary hydrometallurgy process utilises wet chemistry at low temperatures and requires no fossil fuels or harsh chemicals. The finished products obtained from recycling scrap LIBs are salts of lithium, manganese, cobalt, nickel and iron, plus metallic copper, and aluminium electrode material.
A key differentiator is that ACE's process has the flexibility to process all lithium-ion chemistries containing different types of cathode and anode materials. This allows us to recycle LIBs across the chemistry spectrum of NMC (nickel manganese cobalt), LFP (lithium iron phosphate), LCO (lithium cobalt oxide), LMNO (lithium manganese nickel oxide), LCA (lithium cobalt aluminium) and LMO (lithium manganese oxide) configurations using the same equipment.
The technology is also able to treat a mixed input scrap LIB feed which allows ACE to scale up production without needing segregation of scrap by battery chemistry.
In terms of process effluent handling, the aqueous solvents utilised for battery materials extraction and electrode cleaning are fully recycled, resulting in zero effluent generation. Furthermore, graphite is obtained as the final residue after recovery of the valuable battery metals. This graphite contains small amounts of metals and can be reused – leading to zero solid waste generation.
To compliment the process, ACE can clean up the aluminium and copper obtained following battery breaking and recover the black mass entrained in their fractions. Additionally, cleaning the respective aluminium and copper fractions of cross contamination (i.e., aluminium removal from the copper fraction and vice versa) is another technology in our portfolio. Advanced research is also in progress for the manufacturing of battery grade graphite from the graphite/metal mixture obtained after the metals recovery.

Sustainable lead-acid battery (LAB) recycling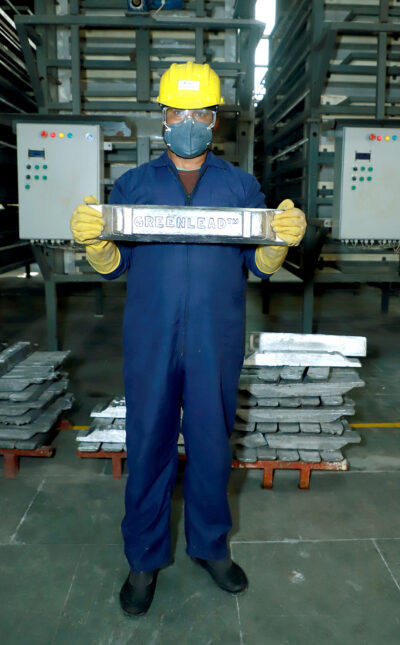 The technology's main value proposition is the electrification of lead recycling by replacing the smelting furnace with an oxygen-producing and pH-basic electrochemical process.
Two streams of lead components from the battery breaker – battery paste and battery metallics – are treated separately. Battery paste is treated with proprietary chemicals in the presence of sodium hydroxide, removing sulphur and preparing it for the next stage. This is then fed to the room temperature electrolysis process, producing spongy lead of around 99.95% purity. This lead sponge is mechanically compacted into 'e-lead' briquettes, which are then transferred to normal melting kettles. After minimal conventional refining and casting into ingots, the finished lead has a typical purity of 99.98%.
The second stream of battery metallics – grids, poles, and connectors – are first chemically cleaned with proprietary chemicals to remove the paste adhered to the metallic lead surfaces. These clean metallics are then melted directly in standard melting kettles. At this stage, the metal can be refined to produce pure lead or alloyed to obtain high-value lead alloys.
Furthermore, complimentary processes to the core technology allow ACE to treat and recover lead from baghouse dust and extract metals from slag generated during conventional smelting.
Synergy in lead and lithium-ion battery recycling technology
ACE's lithium-ion and lead battery recycling processes have some common beneficial features:
Both processes have zero utilisation of fossil fuels. Recycling parks envisaged by ACE can be supplied with renewable electricity (either captive or under a power purchase agreement) to eliminate both Scope 1 and Scope 2 GHG emissions
Both processes can be fully automated, which allows plant operations with minimal human involvement, thus enhancing occupational health and safety performance
The modular nature of both technology processes allows them to be extremely scalable as per desired production capacities, depending upon feedstock or other considerations
Elimination of metal dust and increased workplace safety due to the use of proprietary wet chemistry improves occupational health and safety
Plastics recycling is in-built into both LAB and LIB recycling.
We are aiming to utilise the sulphuric acid electrolyte in lead batteries for specific steps in LIB recycling – furthering the potential for the circular economy in battery recycling.
Building a sustainable global business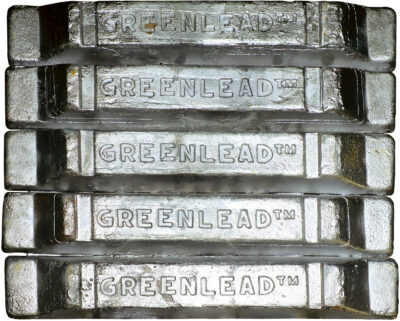 In the past year, ACE has seen its business grow exponentially. With both licensing and own-and-operate revenue models, the company has completed several global deals that have laid the groundwork for solid financial growth.
In 2022, the company closed two licensing deals with major APAC region lead recyclers including Pondy Oxides & Chemicals Limited of India, where commercial production utilising ACE's technology is set to begin in Q1 2023. Through licensing our proprietary technology, we partner with conventional lead recyclers to modernise their process and equipment. This widens existing operations through an eco-friendly process, conducive by design for easier permitting for capacity expansion.
Additionally, we announced in May 2022 we would be rolling out four new battery recycling parks, two in India as well as in Texas and Thailand. The four parks are expected to be completed by 2024 and once operational, are set to cumulatively produce 1.6 million tons of recycled metals containing lead, lithium, nickel, and cobalt.
In December 2022, ACE announced the execution of a long-term global offtake agreement with Glencore, one of the world's largest diversified mining firms, for up to 100% of its products from those sites as part of a 15-year agreement.
This was followed a week later by an announcement with Tabono Investments, a leading investment company in Africa with experience in mining, logistics and recycling. We will form a joint venture to build and operate two environmentally sustainable battery recycling facilities in South Africa to recycle LABs and LIBs. Through the joint venture, we aim to bring radical change to the management of South Africa's battery waste.
In addition to these planned facilities, ACE has also received permitting for a recycling park in Dubai, UAE, which is expected to come online in late 2023. To help support the facilities, our company has begun setting up scrap collection in India, south east Asia, the U.S. and Africa. These strategic partnerships and scrap trade networks all work together to help create a global circular supply chain for high-demand materials while reducing environmental footprints.
Looking ahead to this year, ACE's first commercial LIB recycling facility will start production in Q1 2023 in Ghaziabad, India, where it will recycle various battery chemistries such as NMC, LCO and LFP. A second Indian facility in Mundra will come online in the fourth quarter of 2023 at the same time as the flagship plant in Texas begins operations. Both facilities are projected to process up to 100,000 tons of LABs and 20,000 tons of LIBs annually by 2025.
The future of sustainable recycling innovation
ACE has positioned itself as an integrated recycling technologies platform with sustainability at the core of its continuing innovation journey. In this spirit, we are pioneering a holistic approach to develop solutions for overall EOL handling of battery materials.
In addition to our zero Scope 1 emissions recycling technology, we are developing solutions for battery handling –
Safe discharging – developing alternatives to brine solution for portable batteries, and safeguards for minimal cell damage for energy storage systems and EV batteries through smart electrical discharging. This would significantly reduce fire risks in material handling and storage
Safe storage and warehousing – developing smart sensor networks to monitor and manage thermal events, along with identifying safe portable storage solutions for LIBs
Automated dismantling – engaging with multiple partners to collaboratively build a technology stack geared toward automated disassembly for large EV batteries for automated processing at scale.
We are also conceptualising traceability-enabled logistics solutions based on our battery supply chain experience and growing network. There are plans to extend the principles of emissions-free recycling to recycling e‑waste and solar panel, and processing of mine-tailings. This will leverage our learnings from lead and lithium battery recycling and our R&D expertise.
These endeavours cement our vision for long-term investments in R&D to drive benefits across the value chain in recycling.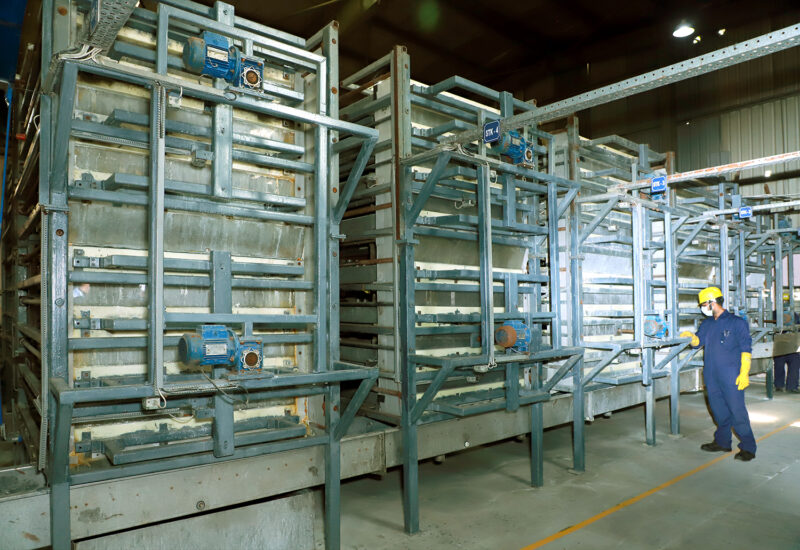 Global supply chains for LABs and LIBs converging
LABs are the most highly recycled commodity, with recycling rates globally approaching 99% and supply chains firmly embedded into the recycling industry. Many LAB producers are now also making LIBs and seeing increasing commonality in their supply sources. Major car manufacturers are buying both lead and lithium batteries, with the target for their products being the same end-customers. Global supply chains for both lead and lithium batteries are converging.
Compared to lead recycling, lithium-ion recycling is in its infancy. Utilising the expertise within lead recycling brings experience in handling hazardous waste in a highly efficient manner. There's no point reinventing the wheel when the expertise already exists from lead recycling.
We recognise the power of collaboration and remain open for partnerships. Teams are already actively engaged with leading research institutes and partners to break silos and contribute to the circular economy. As the only technology platform with solutions for both lead and lithium-ion battery recycling, we deliver higher recovery rates from the input material and combine this with decades of experience to optimise the supply chain from end to end.